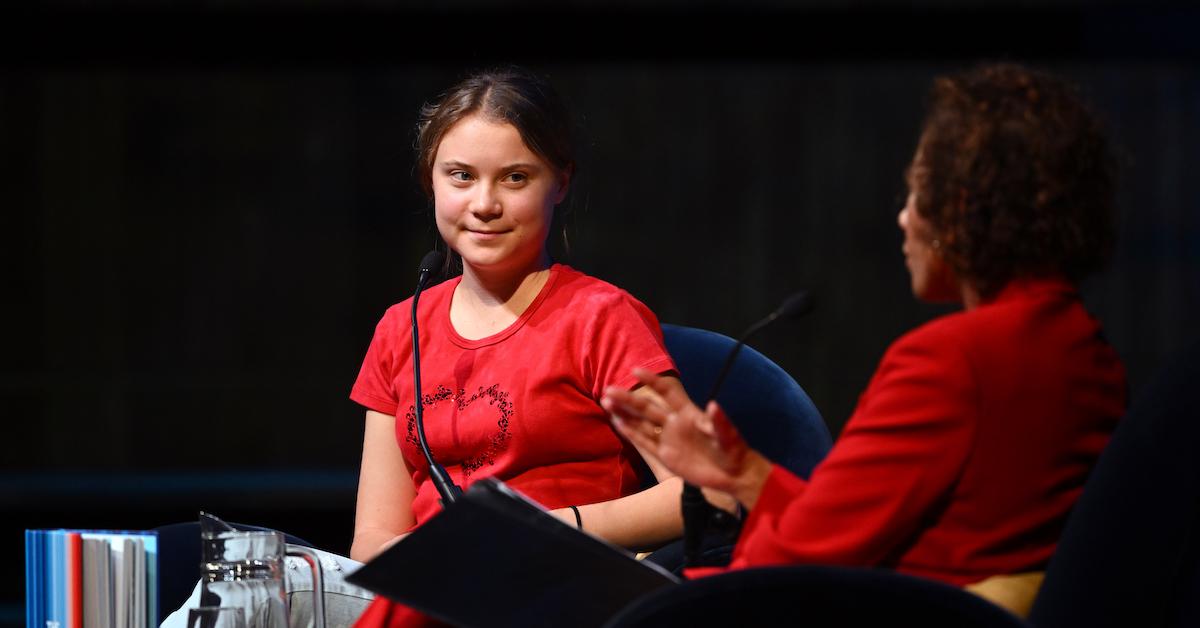 Greta Thunberg Announces She Won't Go to COP27 Due to Greenwashing
Greta Thunberg will not be at COP27 this year, as she believes the conference is greenwashing.
A few years ago, Greta Thunberg famously rode a racing yacht from Europe to New York to participate in climate conferences in the Americas., including COP25 (which would up being moved from Chile to Madrid at the last minute). But now, three years later, the climate activist is taking a stand against the climate change conference, and refusing to attend. Why won't Greta Thunberg be at COP27?
Article continues below advertisement
Here's what the activist said about the upcoming conference.
Greta Thunberg accused COP27 of greenwashing, and said she won't be attending.
Greta Thunberg recently spoke at the London Literature Festival to promote her newest work, The Climate Book, an anthology of essays by over 100 expert contributors in the environmental space.
And while on the festival's stage, she took a moment to declare that she will not be attending COP27, which is being held in Sharm el-Sheikh, Egypt, between Nov. 6 and Nov. 18.
Article continues below advertisement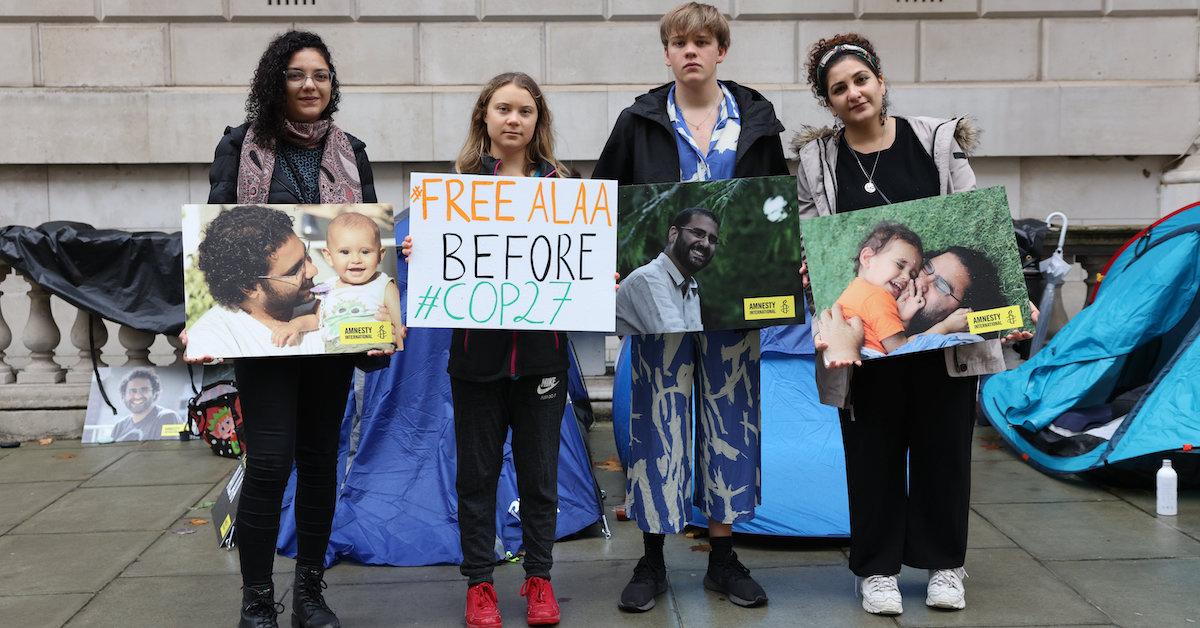 "I'm not going to COP27 for many reasons," she told the crowd, as reported by The Guardian.
"The space for civil society is going to be extremely limited," she stated, via Reuters. "It's important to leave space for those who need to be there. It will be difficult for activists to make their voices heard."
Article continues below advertisement
"The COPs are mainly used as an opportunity for leaders and people in power to get attention, using many different kinds of greenwashing," she added, as per The Guardian. She also noted that the COPs also focus on gradual change, when what we need is an immediate and swift system change.
"So as it is, the COPs are not really working, unless of course we use them as an opportunity to mobilize," she also said.
And mobilize is exactly what she did last year, during COP26.
Article continues below advertisement
Greta Thunberg actually protested COP26 in 2021.
COP26 was held in Glasgow, Scotland in the fall of 2021. Instead of attending the conference, Thunberg traveled to Glasgow for the Fridays for Future climate strike, which was targeted at the world leaders taking part in COP26.
Article continues below advertisement
In fact, while speaking at the strike, Thunberg called COP26 a "failure," a "PR event," and a "Global North greenwash festival, a two-week-long celebration of business as usual and blah, blah, blah."
She had stated that she would be willing to talk with President Joe Biden at the 2021 conference if he invited her. However, it seems like she is less inclined to attend in 2022, based on the statements she made Sunday (and based on how much farther Egypt is from Sweden, where she lives).
Still, there's no doubt that Thunberg will be protesting the conference, even if it's from Sweden, by participating in her weekly school strikes, which she leads every Friday.