BIPOC Activists Were Reportedly Shut Out From Watching Obama Speak at COP26
Obama's COP26 speech focused on what action has been taken since the signing of the Paris Agreement six years ago, as well as on what action needs to be taken.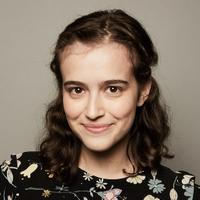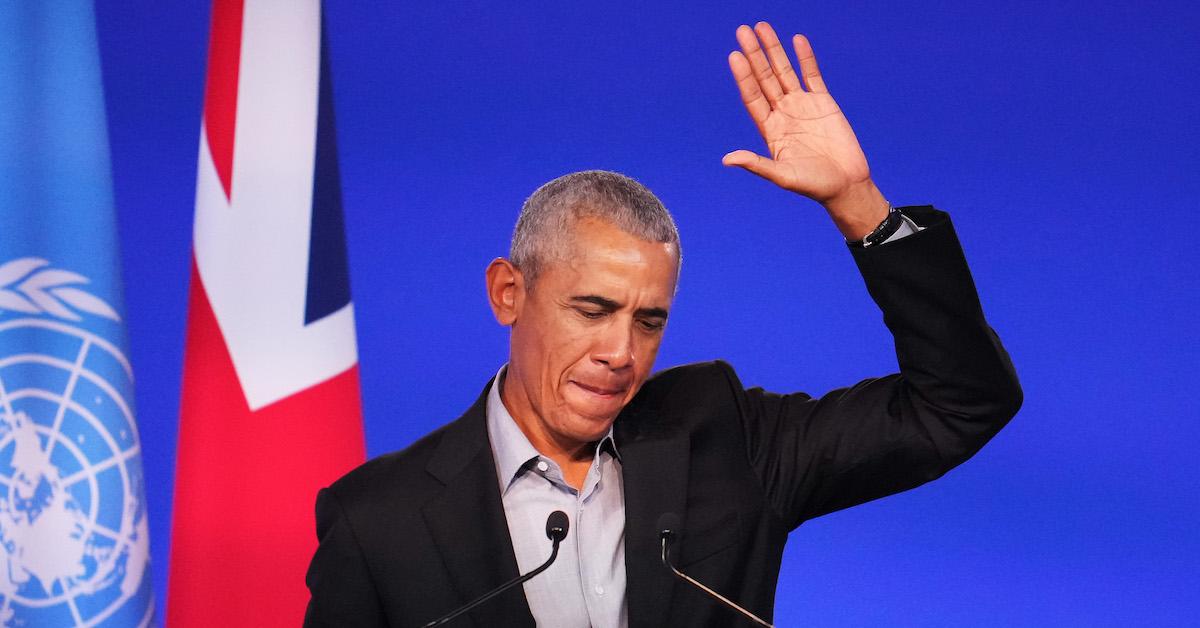 Though former President Barack Obama is no longer in power, many have been anxiously awaiting Obama's COP26 speech. And to kick off the second week of the climate change conference, the 44th POTUS has finally addressed a room full of delegates.
Article continues below advertisement
And even though Obama was supposed to be working with climate activists at COP26, a few expressed frustration on Twitter that they — and many other BIPOC youth activists attending COP26 — were shut out from attending his speech.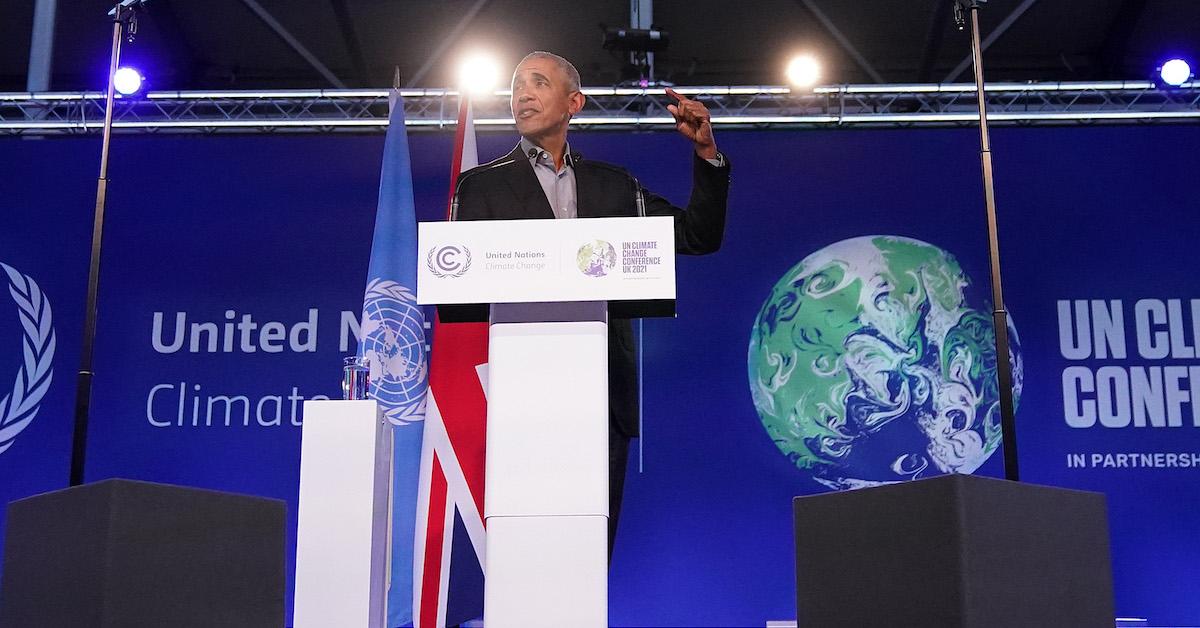 Article continues below advertisement
At COP26, Obama made a speech about fighting the climate crisis at COP26 in Glasgow.
On Monday morning, Nov. 8, Obama gave a 45-minute speech at COP26, being held in Glasgow, Scotland this year. His remarks focused on what action the world has taken since the signing of the Paris Agreement six years ago, as well as on what action needs to be taken "if we want to keep doing big things. Because when it comes to climate, time really is running out."
Obama then acknowledged a few of the efforts that have been made over the past six years — but noted that none of it has been enough. "What is also true, is that collectively and individually, we are still falling short," Obama stated. "We have not done nearly enough to address this crisis. We are going to have to do more."
Article continues below advertisement
He also spoke about how low-income people and individuals living in poverty need the most help when it comes to the climate crisis. "Any climate plan worth its salt has to take these inequities into account," Obama declared. "We have to pay attention to those embedded [in] inequities and the politics that surround that."
"Humanity's done hard things before. I believe we can do hard things again," Obama said towards the end of his speech. "So to all the young people out there … I want you to stay angry. I want you to stay frustrated. But channel that anger. Harness that frustration. Keep pushing harder and harder for more and more. Because that's what's required to meet this challenge."
Article continues below advertisement
Article continues below advertisement
BIPOC activists were reportedly shut out of watching Obama's COP26 speech.
Ahead of COP26, BBC News reported that Obama was expected to speak with young climate activists during the conference. But on the day of his speech, multiple activists took to Twitter to express frustration about being shut out from being in the room.
"Today President Obama is at COP26, and apparently, he has a message for youth," 16-year-old, New-York based climate activist Alexandria Villaseñor tweeted on Monday. "But youth won't be in the room. There's no tix for most of us. Tix were limited to two per delegation or NGO, and the adults took them."
Article continues below advertisement
Leah Thomas, the founder of Intersectional Environmentalist, is also at COP26 this week, and she noted that white activists were let into Obama's speech, while BIPOC activsits seemed to be shut out. "Came all the way to Glasgow for COP26 and BIPOC youth can't go to see Obama at the COP event even though his speech is about youth engagement, because it's a private ticketed event for elite," she tweeted. "However, many white youth activists were able to attend."
Article continues below advertisement
Ugandan activist Vanessa Nakate, who is also at the summit, tweeted out footage of Obama speaking at COP15 back in 2009, in which he promised that the U.S. would "engage in a global effort to mobilize $100 billion in financing by 2020."
Article continues below advertisement
In line with the video, Nakate and a group of other youth activists joined forces today at COP26, holding up signs asking Obama to "show us the money." In an impromptu, powerful speech during their mini protest, Nakate declared to Obama, "We are here waiting for you. We want to talk about the things that matter."
Assuming all of the above claims are true, it's unclear exactly why most tickets to Obama's speech went to adults rather than youth climate activists. But with four days left of the conference, hopefully Obama will take the time to put his money where his mouth is, and sit down with the young BIPOC activists who are in Glasgow this week.