Where Does Prime Minister Rishi Sunak Stand on Climate Change?
What are Rishi Sunak's climate change policies? Here's how he compares to Liz Truss.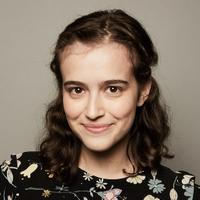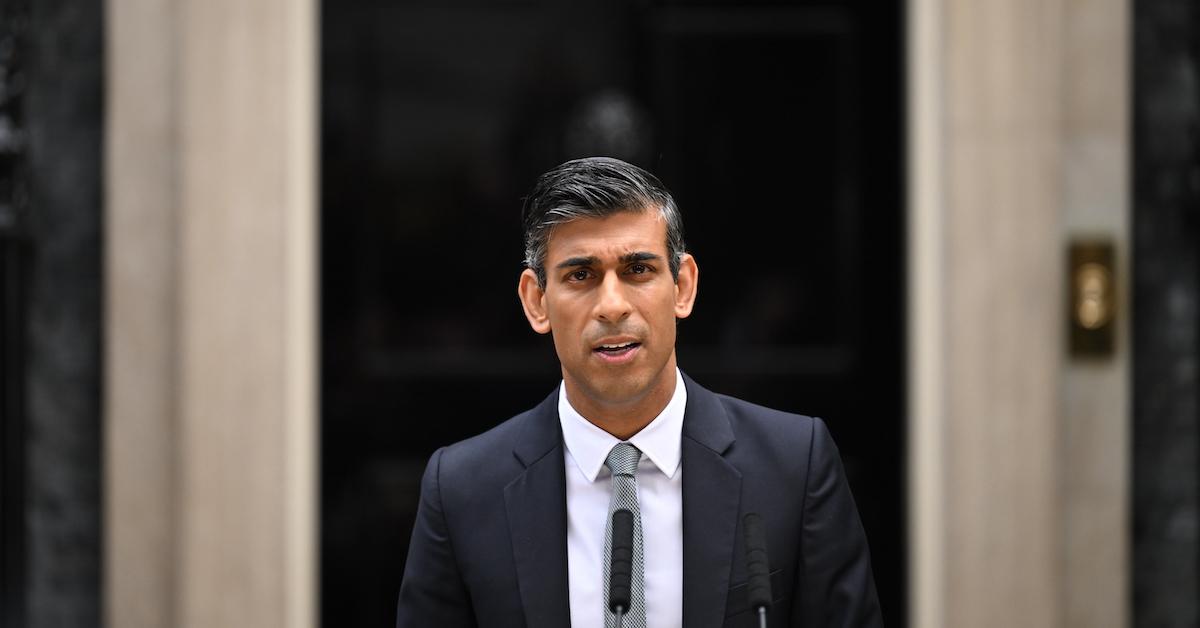 While many U.S. residents would have loved for President Trump to have resigned after he was impeached (twice), over in the U.K., the head of state actually did step down — after just six weeks in office. Following Liz Truss' resignation as prime minister, Rishi Sunak was named her successor, leaving many wondering what Rishi Sunak's climate change policies are.
Here's what we know so far about the new PM and his plans for the environment.
Article continues below advertisement
Rishi Sunak is the new Prime Minister — and he's pretty different from his predecessors.
Rishi Sunak, who served as Prime Minister Boris Johnson's chancellor from 2020 to 2022, was sworn in as Leader of the Conservative Party and Prime Minister of the U.K. on Oct. 25, 2022. According to The Guardian, Sunak is the first Hindu person and first person of color to serve as the U.K. prime minister; he is also one of the youngest people to ever be sworn into the role, at 42 years old.
He's also among the U.K.'s richest. He used to work as an investment banker, but according to Forbes, the bulk of his net worth comes from his wife Akshata Murthy, daughter of N.R. Narayana Murthy, the co-founder of Infosys. Together, their net worth is estimated to be $810 million by Forbes.
That said, where does he stand on climate issues?
Article continues below advertisement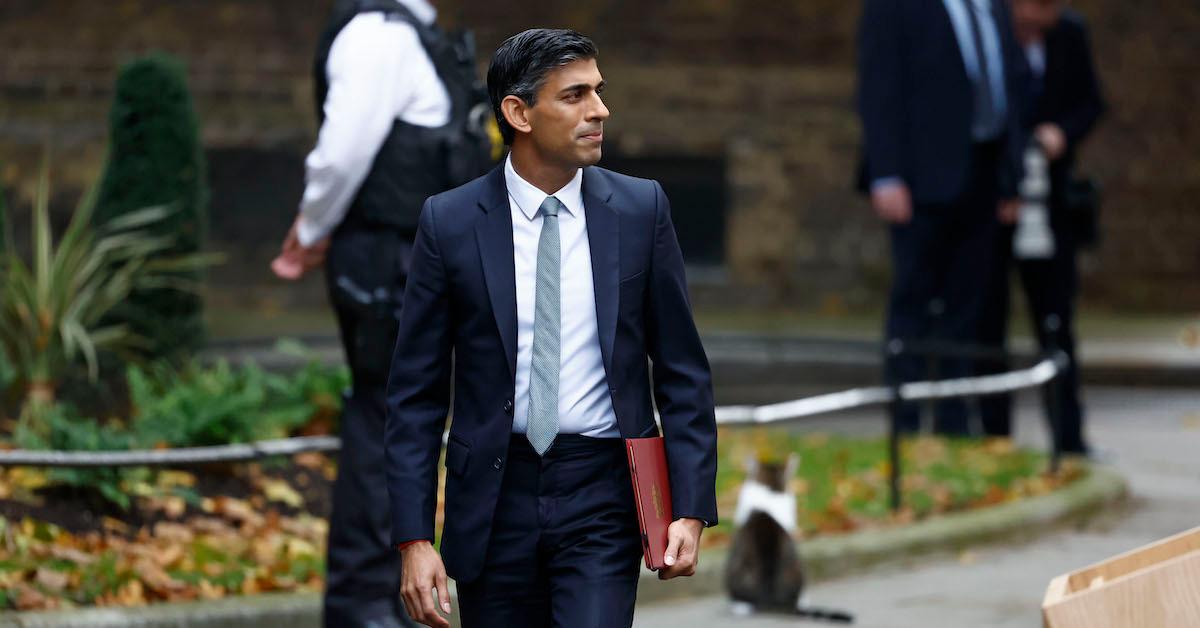 Rishi Sunak's climate change stance is definitely more progressive than Truss' view.
Rishi Sunak is part of (and the leader of) the Conservative Party, aka the Tories, the major right-wing political party in the country. A 2020 survey that polled about 1,100 party members found that less than half of them believe that human activity causes climate change, as reported by The Independent at the time.
Article continues below advertisement
Fortunately, Sunak clearly acknowledges humanity's impact on climate — and even though climate is far from his top priority, he is definitely an improvement from Truss when it comes to climate issues. "He's obviously better news than Truss, that goes without saying," stated Chris Venables, head of politics at the think tank Green Alliance, as per Grist.
The news outlet also noted that Truss was a supporter of fossil fuels, and that she (along with other Conservative MPs) had set out to scrap about 570 legal regulations protecting the environment — which Sunak did not seem to be in support of.
Article continues below advertisement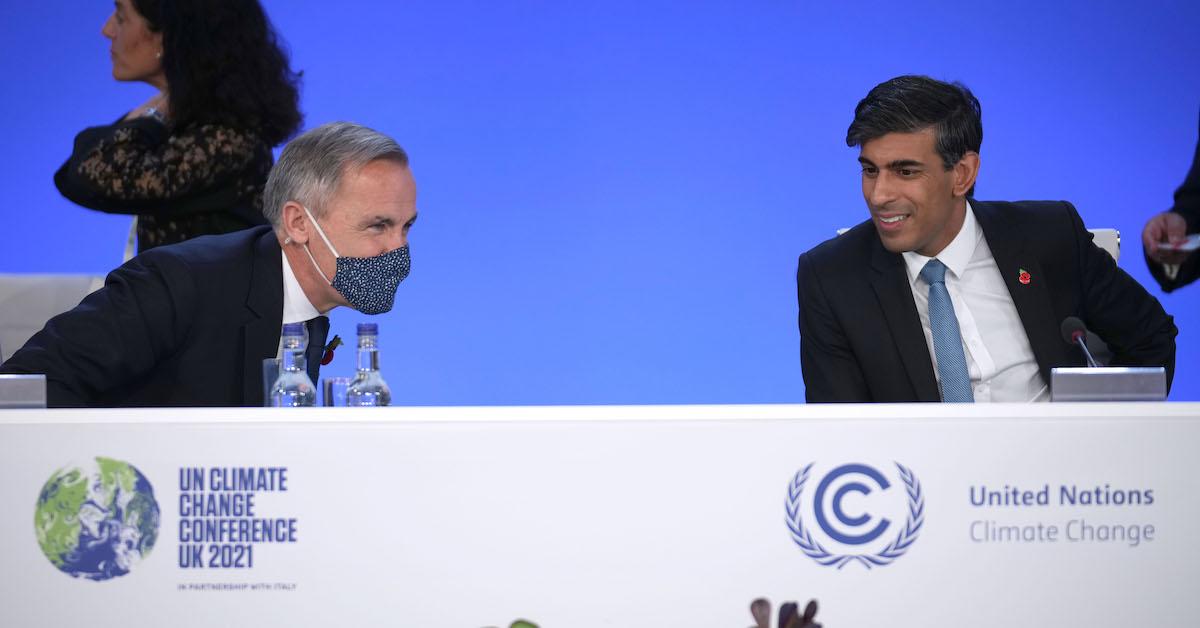 Rishi Sunak on climate change:
"I have two daughters, both of whom are passionate environmentalists, and I am absolutely committed to leaving our environment in a better state for the next generation," he wrote in a piece for the Conservative Environment Network in August 2022.
Article continues below advertisement
In the piece, Sunak expressed his commitment to the Environment Act 2021, taking care of soil, and reforming farm payments. In addition, he stated intentions to increase the country's domestic energy supply, reduce energy waste, and to increase offshore wind energy, rooftop solar energy, and nuclear energy (the latter of which is not actually renewable), adding that "offshore wind will not be built at the expense of marine protection."
Additionally, he called jobs in green technology the "jobs of the future," and stated that he thinks London must "lead the way" in terms of requiring major businesses to disclose how environmentally-friendly their companies and investments are.
Article continues below advertisement
That said, his environmental policies are very focused on making money while making the U.K. more eco-friendly. "We have shown and must continue to show that we can cut emissions while growing our economy, that we can bring down the cost of abatement and build up our natural capital," he wrote at the end of the piece.
Basically, Sunak's climate policies are stronger than Truss', and him taking over for her could has the potential to make a positive impact on the U.K.'s green policies. However, we need much stronger climate action from heads of state like Sunak to truly tackle climate change and put an end to this crisis.