10 Times Stores Used Ridiculously Wasteful Packaging
Sometimes, plastic packaging *really* isn't necessary.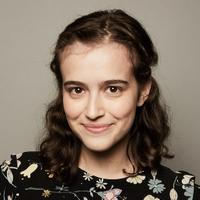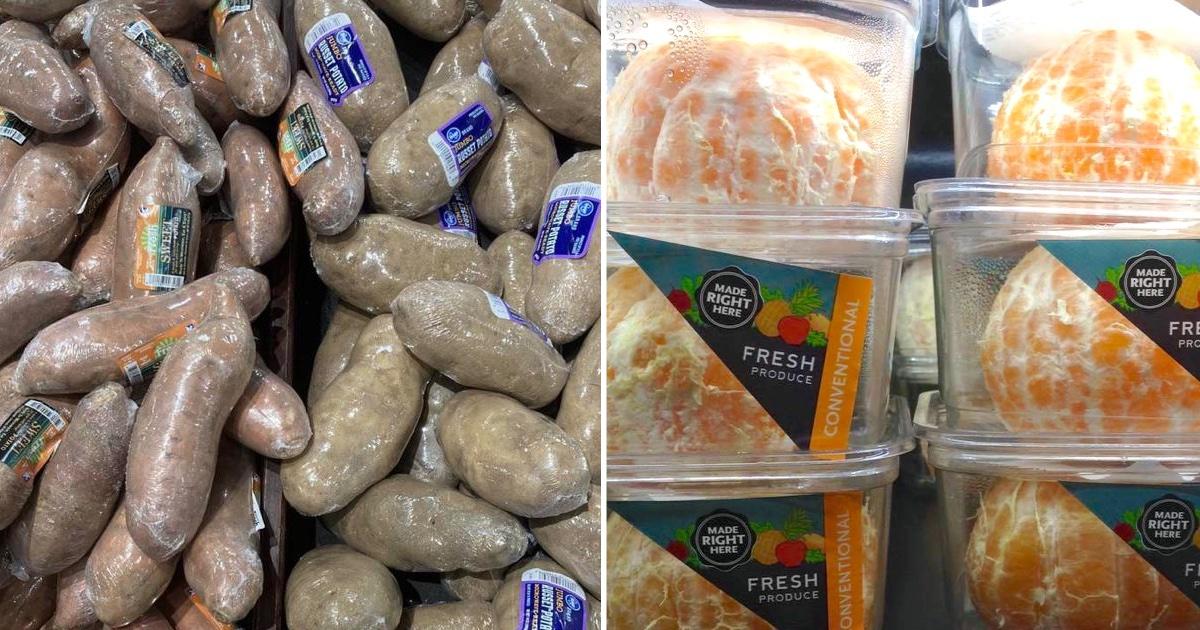 While there are some of us out here trying to live zero-waste lifestyles for the sake of the environment, there are also some entities — namely, evil corporations — out there who seemingly want to overproduce plastic, despite the environmental impact. One example of this is the redundant, wasteful, and frankly ridiculous packaging often used on items that don't need packaging at all.
Article continues below advertisement
From fruits that come with their own peel being wrapped in plastic, to bubble wrap being protected with paper wrapping, here are some of the most absurd examples of redundant packaging we've seen on the internet.
Plastic-wrapped potatoes just seem like extra work.
In the Anticonsumption subreddit, someone shared a post from the Kroger subreddit, which showed potatoes wrapped in plastic. "Because individual sweet potatoes need to be wrapped in plastic…" the caption reads.
There's not much benefit to plastic-wrapping a potato, a vegetable that famously stays fresh without refrigeration for months.
Article continues below advertisement
I thought oranges came with their own packaging...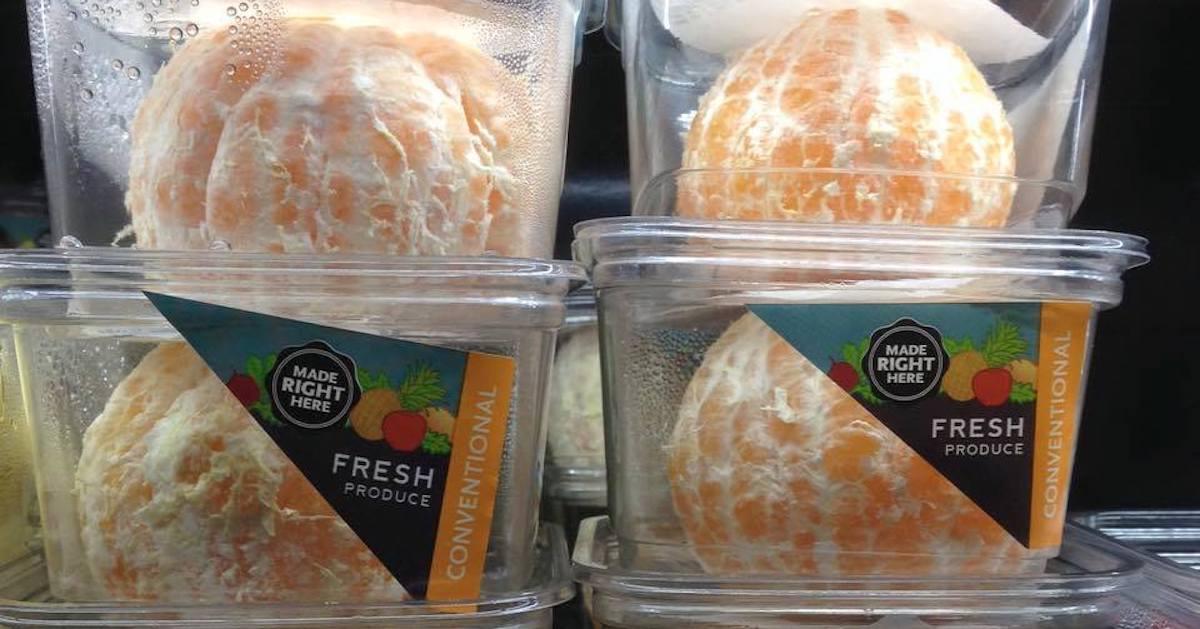 In 2016, Twitter user Nathalie Gordon posted a photo taken at Whole Foods of peeled whole oranges, each sitting in its own plastic container.
"If only nature would find a way to cover these oranges so we didn't need to waste so much plastic on them," Gordon captioned the tweet, which went viral.
As CBS News reported at the time, Whole Foods apologized, and stated on Twitter: "These have been pulled. We hear you, and we will leave them in their natural packaging: the peel."
Article continues below advertisement
Coconut shells are hard enough!
Twitter user Aaron Gillett responded to Gordon's orange tweet with an image of a coconut — known for having a strong, hard shell — wrapped in plastic packaging. Truly, there's not a chance that thin layer of plastic is doing anything to protect that coconut.
Article continues below advertisement
These Milka chocolates come with a side of too much plastic.
"Why Milka, why? Why would you do that?!" reads the caption on this Reddit post, depicting a package of Milka chocolates. Inside the package is a plastic tray... filled with individually-wrapped pieces.
"To preserve the extra flavor from the blood and sweat of the slave labor that helped make those for you," wrote one cheeky commenter, referring to the ethical labor issues in the cocoa industry.
In more likelihood, the individual wrapping is to prevent the candies from melting — but there are plenty of other chocolate brands that have found ways to avoid this.
Article continues below advertisement
Bubble wrap is packaging enough, Amazon!
The very last thing on Earth that needs protective packaging? Bubble wrap — something that is protective packaging in itself. Unfortunately, one Reddit user received their Amazon shipment of bubble wrap in a large box, filled with paper packaging.
I really think it would have been OK to just let the roll of bubble wrap shift around in the box.
Article continues below advertisement
Bananas have enough natural packaging, bro.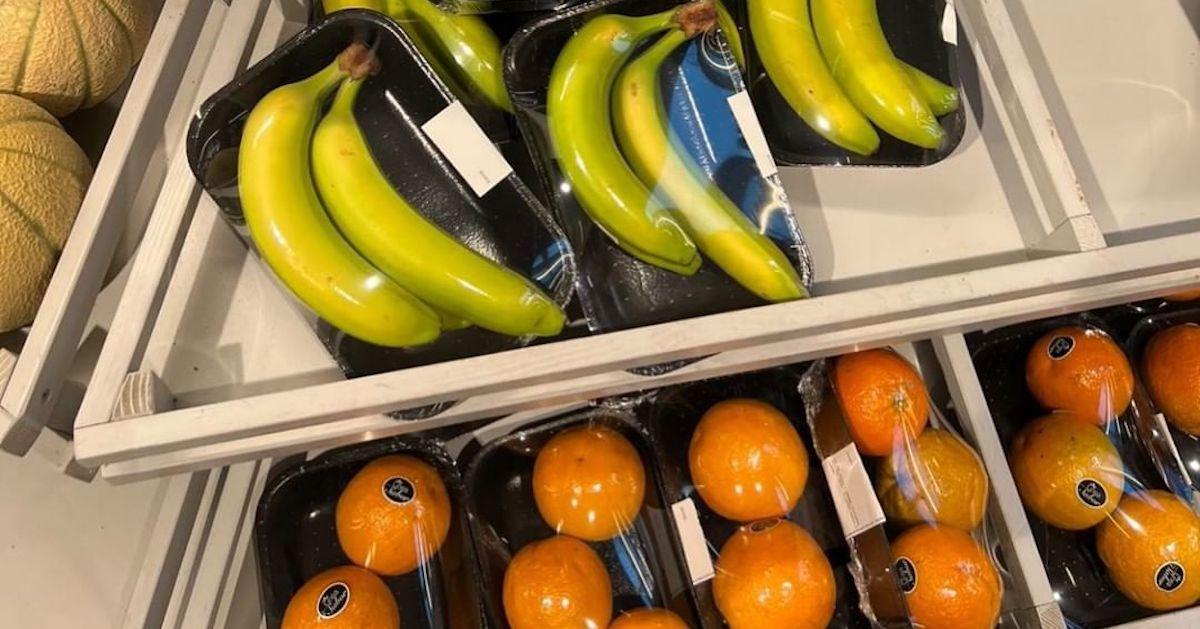 Not only do bananas come in their own packaging (the peel), but they also come in their own bundles, as bananas grow in clusters. But still, that hasn't stopped manufacturers from wrapping bananas in plastic. In the above photo, posted by Instagram account Pointless Packaging and taken by user @m0na.m0ur, both bananas and oranges are seen sitting on plastic trays, covered with cling film. Whyyy?
Article continues below advertisement
Is removing plastic packaging that much easier than shucking corn?
Whatever happened to to the good old days of shucking corn? A photo on the Pointless Packaging Instagram (taken by @cglong22) showed an ear of corn, partially shucked, and shoved into plastic packaging. Ripping off plastic packaging just isn't as satisfying.
Article continues below advertisement
I'm pretty sure shoes will be OK without plastic wrap.
If you've ever walked into a trendy sneaker store, you may have noticed that all the display models are shrink wrapped in clear plastic. This is usually done to keep the shoes clean and prevent customers from trying them on — but there simply must be a better way to safely display shoes without all that wasteful cling wrap.
Article continues below advertisement
It's almost like Coca-Cola *enjoys* being wasteful.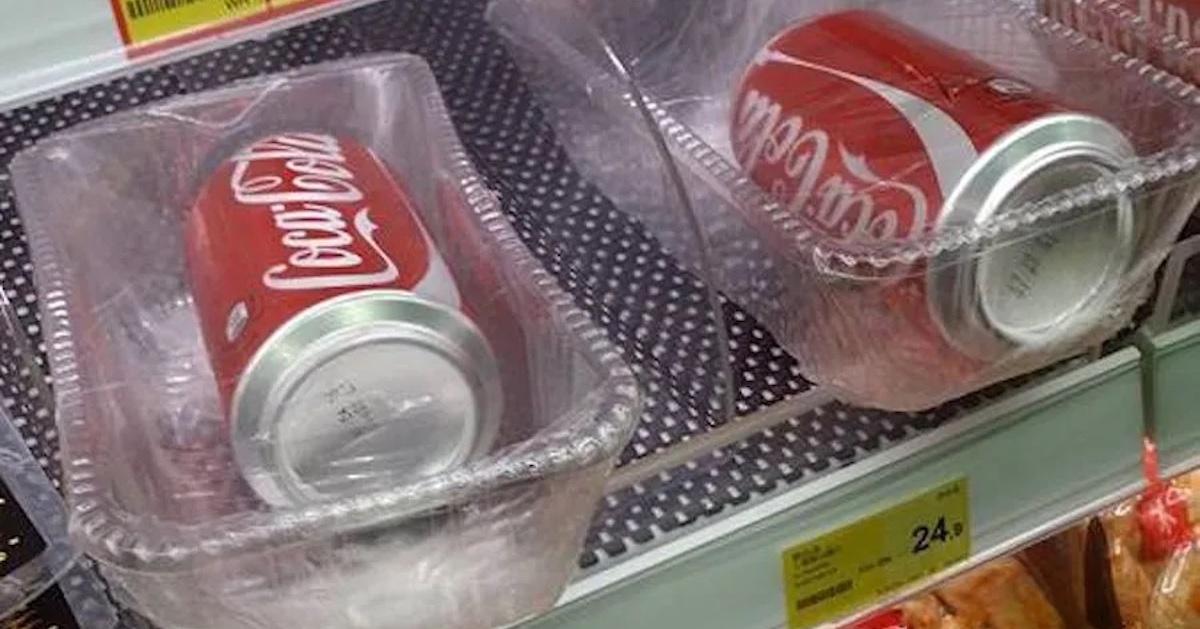 Article continues below advertisement
I promise you... apples will be OK without any wrapping.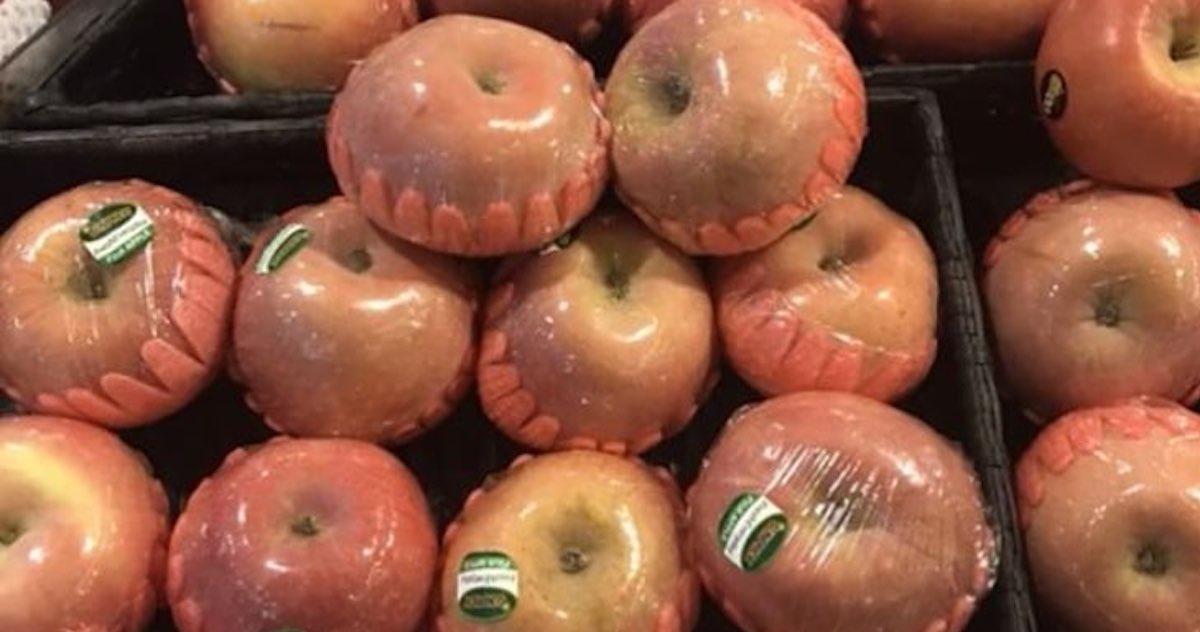 All apples need is a rinse, and they're a convenient, tasty, nutritious, and zero-waste snack. However, some supermarkets think differently, as seen in the above photo shared on Instagram, by Pointless Packaging, and taken by @jackiextrang. Each apple is wrapped in a cushioning and in plastic wrap, and topped with a plastic sticker. Sigh.