Need a Dairy-Free Chocolate for World Chocolate Day? Try These Brands
World Chocolate Day can still be fun for people with dietary restrictions. Check out these five ethically sourced, dairy-free chocolate brands.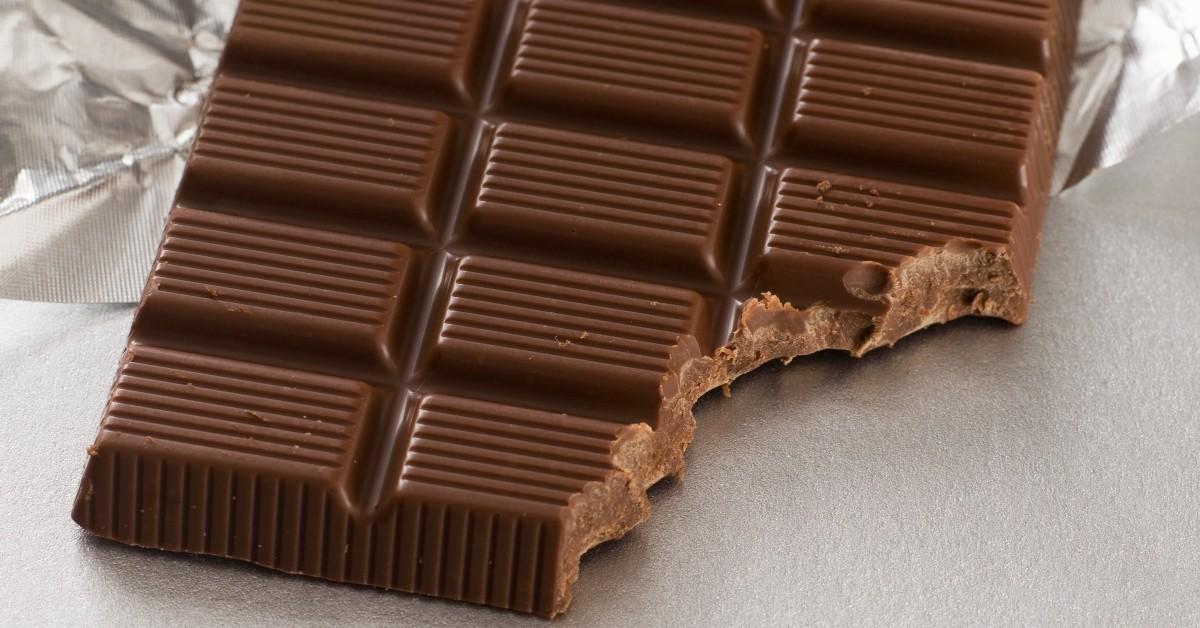 Ddi you know that July 7 is World Chocolate Day? According to National Today, the day marks the anniversary of the day chocolate was introduced as a dessert in Europe back in the 1500s.
Everyone should have the ability to enjoy a nice piece of chocolate on World Chocolate Day and anytime during the rest of the year. Is such a feat possible for those with dietary restrictions? Is it impossible to buy a dairy-free chocolate bar to celebrate World Chocolate Day?
Article continues below advertisement
Never fear. We've rounded up our top five dairy-free chocolate brands that are delicious to eat, and also sustainably made. All of the following chocolate brands made lauren Ornelas of Food Empowerment Project's Chocolate List, which means the chocolate is ethically sourced. Every brand listed is also 100 percent vegan and dairy-free.
Buddha Chocolate
Every piece of Buddha Chocolate is handmade in Portland, Ore., and Buddha Chocolate sources its cacao from family farms on the Ucayali river in the Peruvian Amazon. The cacao is ethically grown utilizing regenerative agroforestry, so it is sustainably made from the second it's grown to the moment you take a bite.
Article continues below advertisement
The Buddha Chocolate website has a vast array of dairy-free chocolate options to choose from, including a variety of chocolate bars, almond butter cups, CBD drinking chocolate, and more.
Article continues below advertisement
Good Girl Chocolate
Dr. Tabatha Carr understands that we all deserve a good chocolate bar every once in a while — her Good Girl Chocolate line is vegan, paleo-friendly, gluten-free, dairy-free, soy-free, and guilt-free!
Her mission with Good Girl Chocolate? To eliminate the negative strings attached to enjoying a treat like chocolate. Good Girl Chocolate bars are sweetened with low glycemic organic coconut sugar and single origin chocolate that doesn't skimp on robust and sweet flavors.
Article continues below advertisement
Lagusta's Luscious
All of the Lagusta's Luscious chocolate looks almost too good to be true — but don't worry! It is all completely vegan, with ethically-sourced cacao (the company has a whole page on its website dedicated to explaining the source of their chocolate!)
Lagusta's Luscious offers everything including chocolate bars, bonbons, fudge, cashew creams, barks, s'mores kits, and more.
Article continues below advertisement
Schmilk Chocolate
Schmilk Chocolate also utilizes fairly-traded Peruvian cacao for all of its vegan milk chocolate bars. The company credits cashew nuts as the source of its chocolate's decadent creaminess — no real milk required!
In addition to traditional milk chocolate flavored bars, Schmilk Chocolate also has white chocolate bars, chocolate covered marshmallows, Vermont maple sugar leaves, chocolate bundle packs, and even caramel swirls!
Article continues below advertisement
Raaka Chocolate
Every bar of Raaka Chocolate is made from scratch with ethically-sourced, unroasted cacao beans. Raaka Chocolate also includes a "Transparent Trade" sourcing report in every bar, detailing where the company sources its cacao beans, from how it paid for the cacao, to who it purchases said cacao from and how its prices compare to other fair trade brands' prices.
Article continues below advertisement
The Bourbon Cask Aged Raaka bar is the company's bestseller. However, it also has a flavorful assortment of other options, such as Matcha Swirl, Rose Cardamom, Pink Sea Salt and more.
Check out the full list of ethically sourced vegan chocolate brands at the Food Empowerment Project website.