Make Your Own Adorable Pocket Garden With a Terrarium in a Jar
Looking for a rainy day activity? Build your own tiny indoor garden with this step-by-step process of how to make a terrarium in a jar.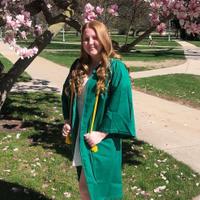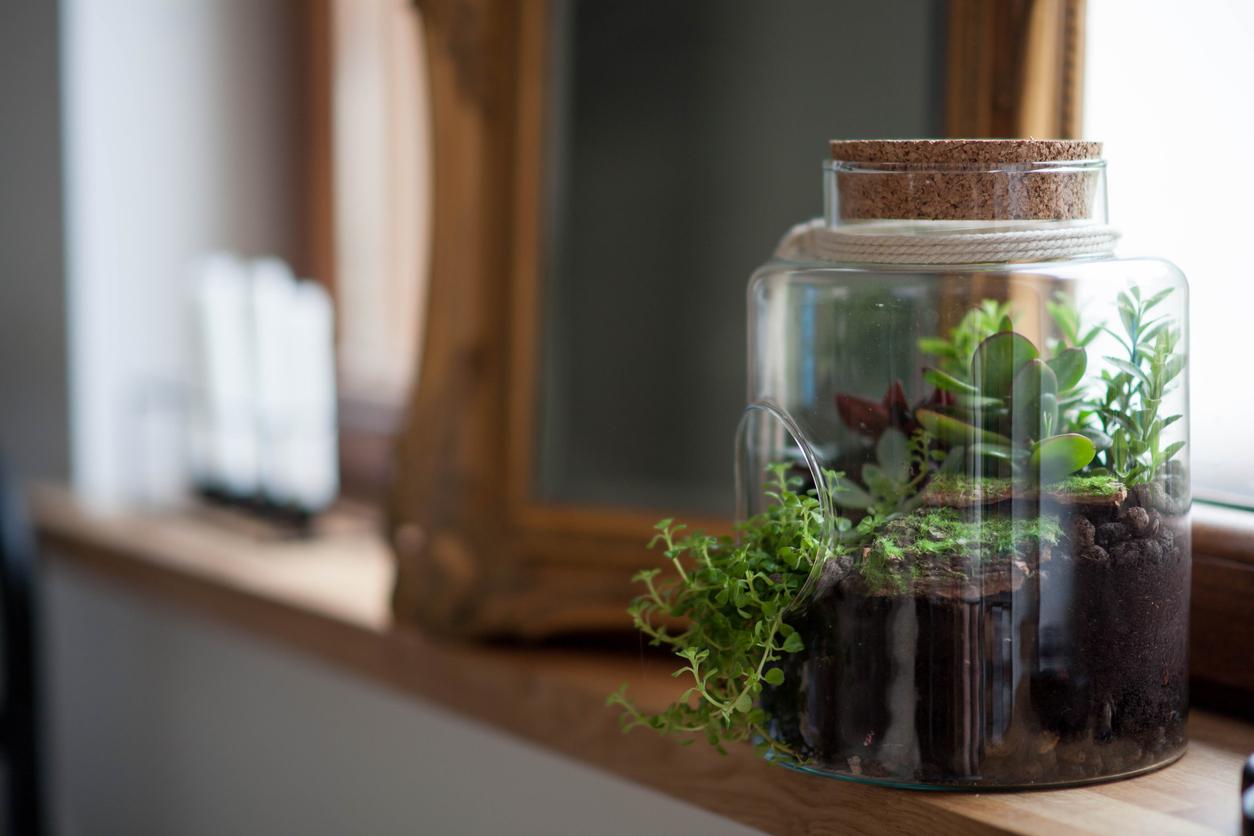 If you cannot physically buy more plants for your home or you're ever in need of the perfect rainy day activity, you can't go wrong with learning how to make a terrarium in a jar. Not only can this project be educational, but it also provides you with a tiny garden and some lovely home decor.
Article continues below advertisement
A terrarium can also make for a wonderful and unique gift. Any environmentalist or nature lover would love it! And all you need is just a few supplies and a bit of free time. So follow along with our step-by-step process to making a terrarium that's perfect for you.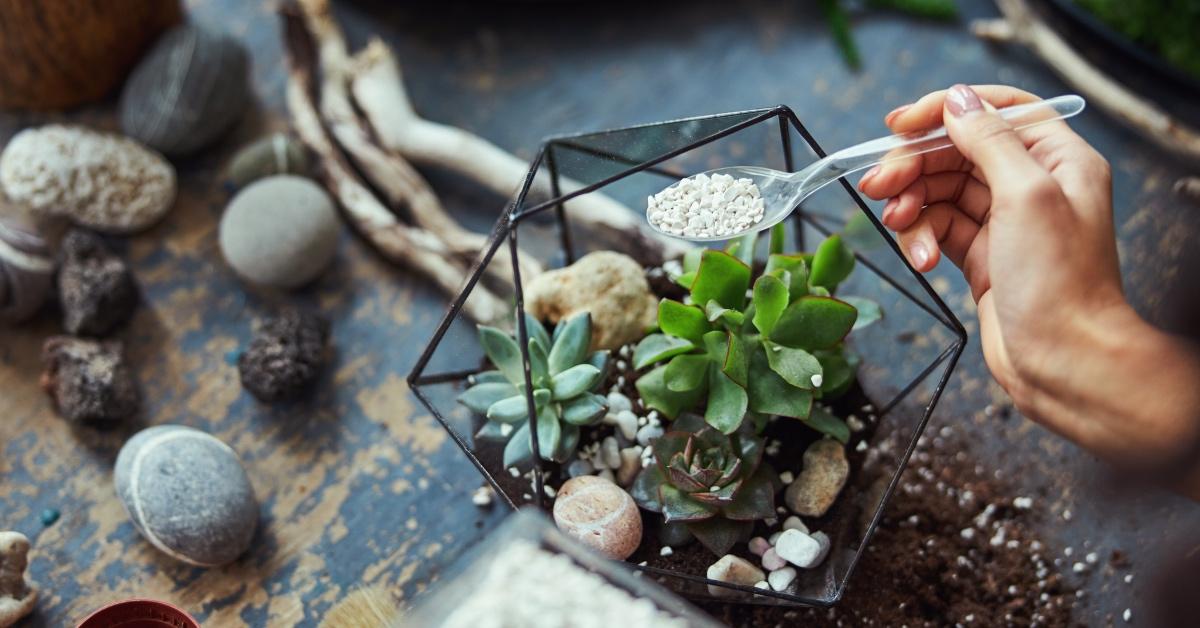 Article continues below advertisement
First, choose a jar for your terrarium and add some pebbles.
To start your terrarium, you'll need to find a glass jar. The jar can be any size or shape — people often use mason jars, pickle jars, fishbowls, or Wardian cases. It's totally up to you! However, if you're creating a closed terrarium, a jar with a lid is the best and most convenient option.
What matters most is that the jar allows you to achieve your vision. Be sure to consider whether or not it's big enough for any plants and decor you might want to add to the terrarium later.
Once you've picked the perfect jar, add some small stones or pebbles to the bottom. Rocks serve as a great drainage tool since they ensure that there's not too much moisture, according to Dengarden.
Article continues below advertisement
Add some soil to the jar.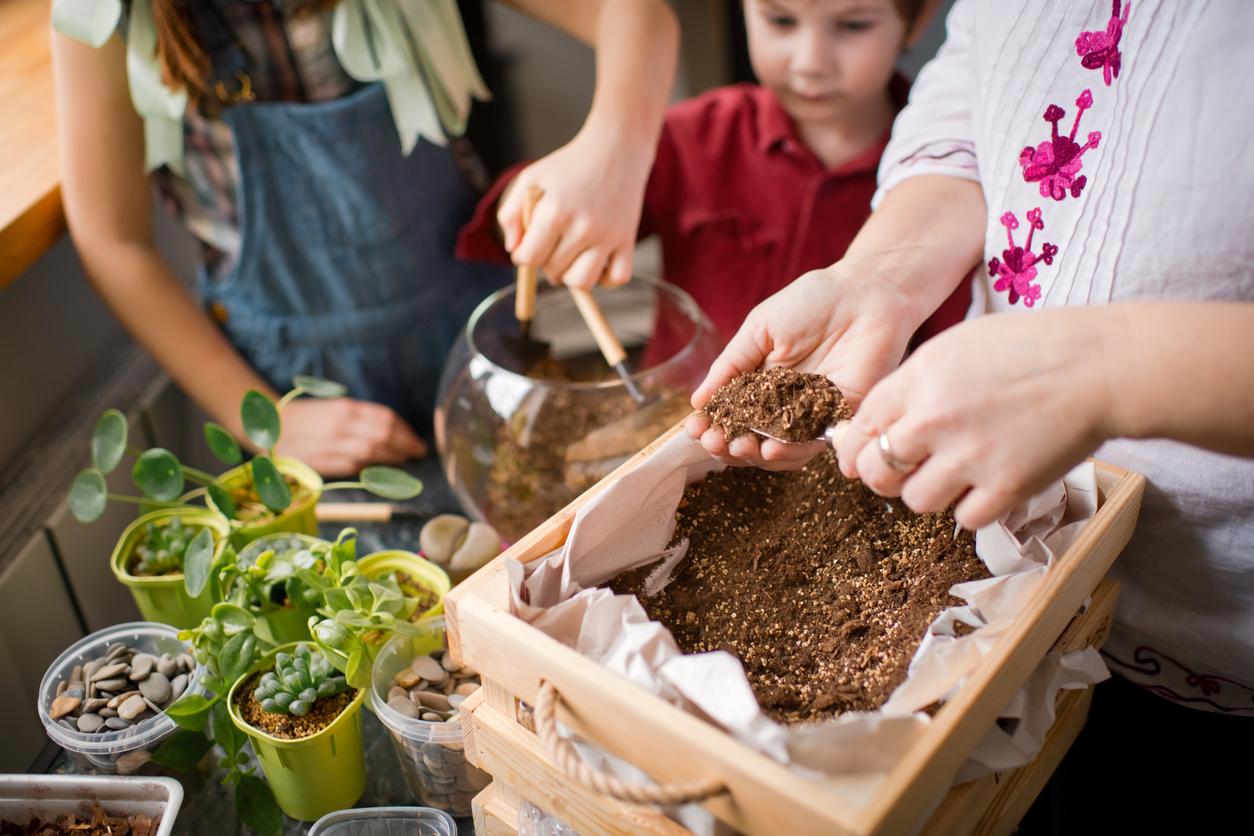 After you have pebbles in your jar, it's time to add the soil. Although, if you want to go the extra mile, you can add a couple of things before then, such as activated charcoal and moss.
Activated charcoal will keep mold and mildew away. This can definitely come in handy, especially if you're more concerned with the appearance of your terrarium. Moss is simply another drainage tool. These extra additions aren't technically necessary, but they sure are effective.
You can just add the soil if you don't have the previously mentioned materials. All you have to do is take a few spoonfuls of potting mix — or more, depending on the size of your glass — and add a layer to the bottom of the jar. To determine the amount of soil to use, consider the size of your jar and the plants you would like to add.
Article continues below advertisement
Now, it's time to choose some plants.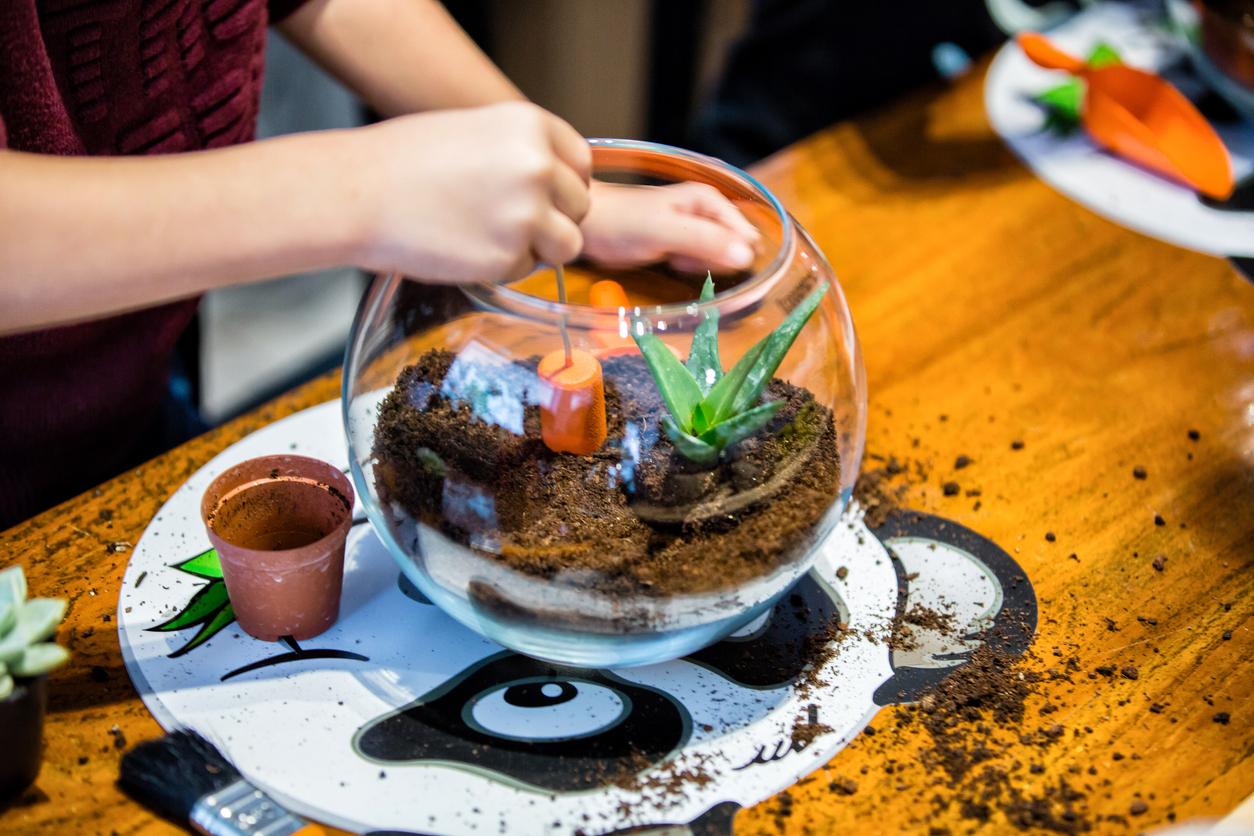 Picking the right plant (or plants) is super important. It's best to avoid large or fast-growing plants — smaller, slow-growing options are the better, according to the Royal Botanic Gardens.
You'll also want to choose plants based on your terrarium type. An open terrarium will create a dry environment, whereas a closed terrarium is much more humid. If you want the plants to thrive, consider the ecosystem you've created.
There's an endless number to choose from between leafy plants and succulents. Here are a few of the most popular options: Air plants, nerve plants, meadow spikemoss, the polka-dot plant, and sweet woodruff.
After finalizing your desired plants, you can add them to your terrarium. Add your biggest plant first and work from there to make things easier. Also, don't overcrowd your jar — the plants need room to grow.
Add any desired finishing touches.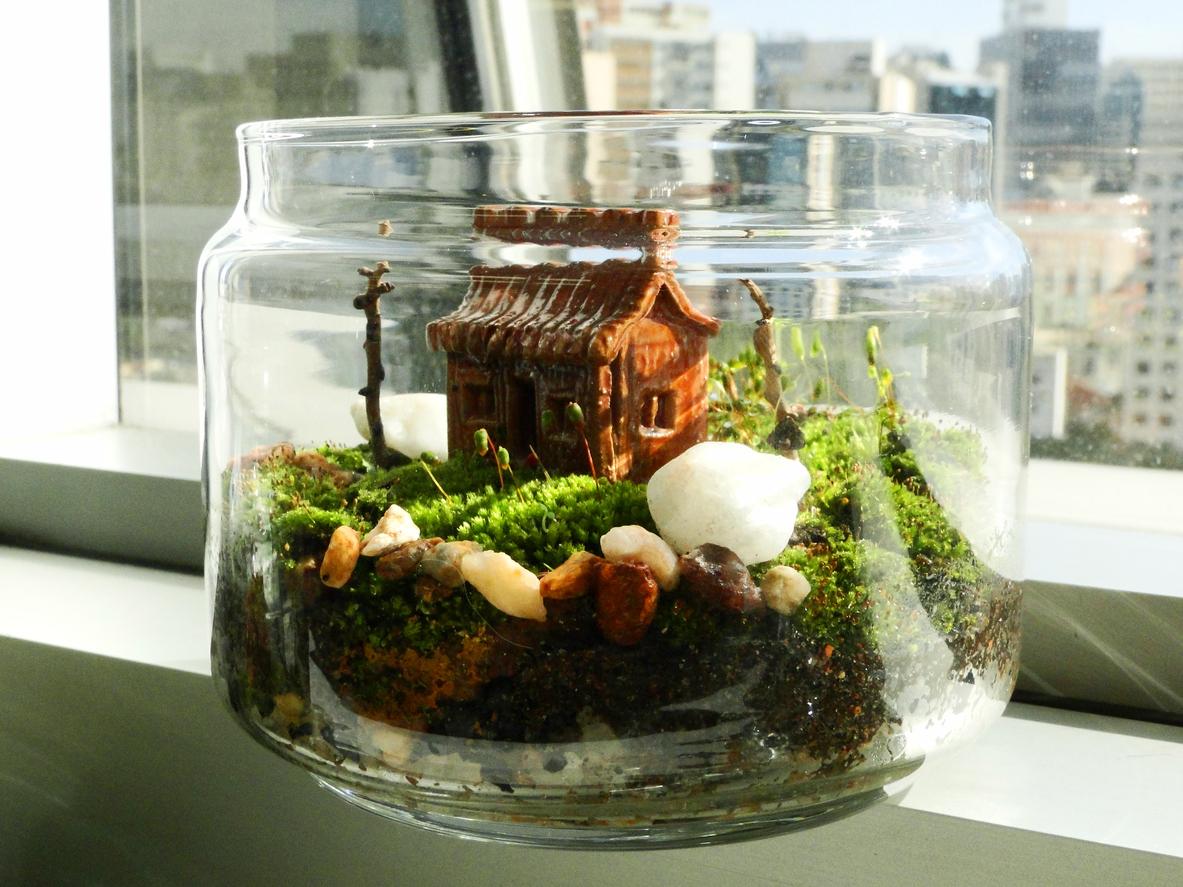 Once the plants have been added, your terrarium is pretty much complete. If you want it to be more fun and unique, you can always find a couple of decor pieces. Many people add items like shells, miniature houses, figurines, and cool stones. You have complete creative control!