Here's How to Properly Sterilize Jars for Canning
Sterilizing the jars you use to can food is a very important step that could mean life or death. Here's how to do it properly and safely.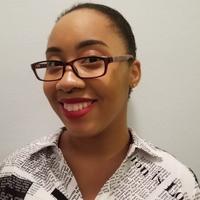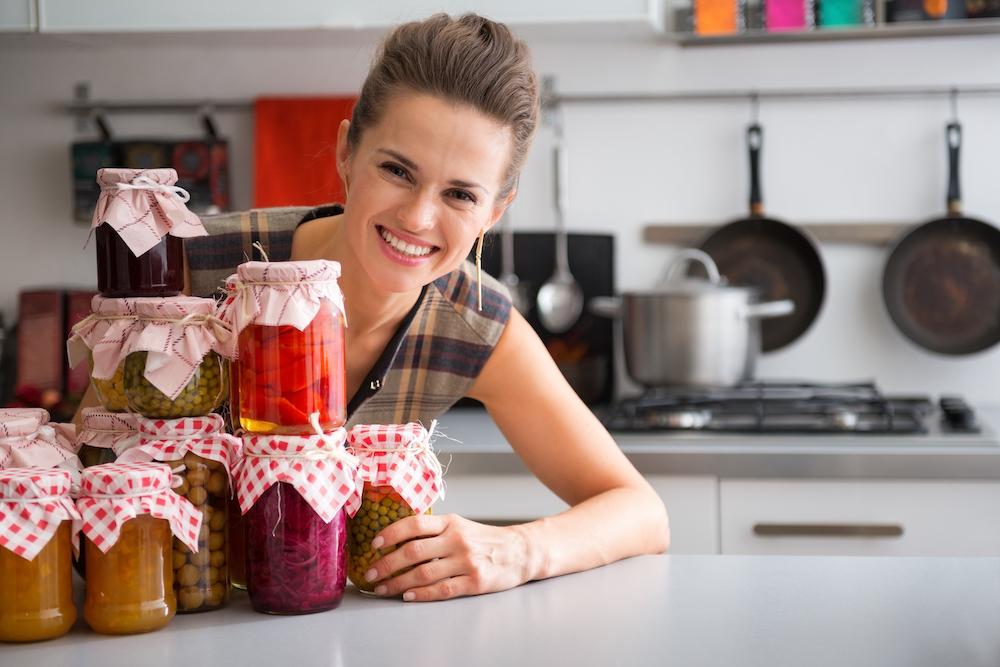 When it comes to making your own jams, jellies, and more, you're going to need an army of jars to go store it all in. Although it may seem like any old jar will do, they need to be sterilized appropriately for your foods to stay as fresh as possible and keep you safe.
Fortunately, sterilizing jars for canning doesn't have to be a long or drawn-out process. Here's how you do it and why you should.
Article continues below advertisement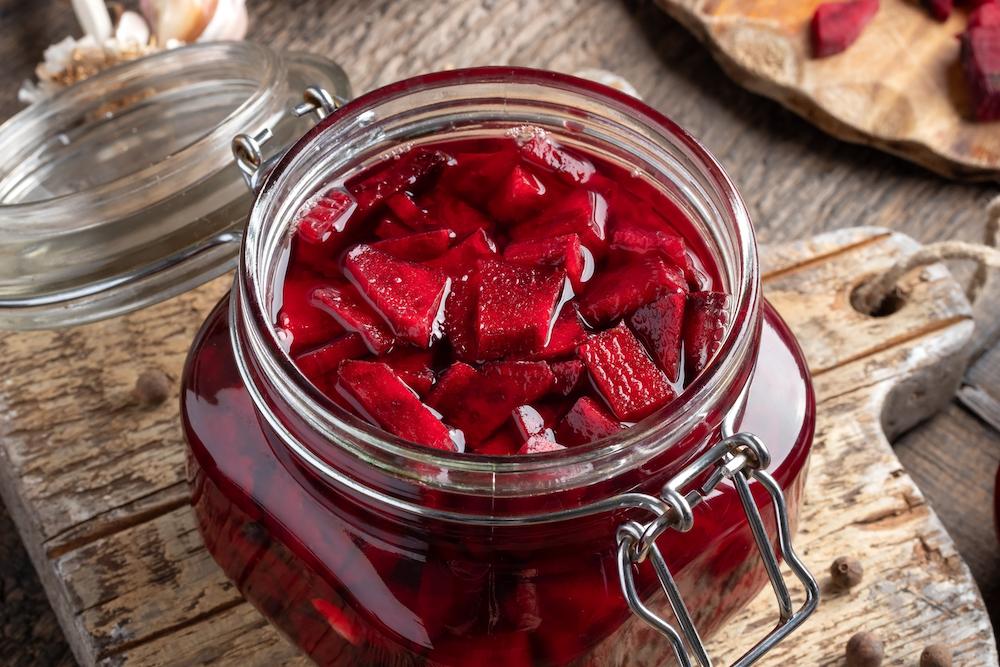 Why should you sterilize your jars before canning?
Sterilizing your jars is an important part of the canning process for your health. According to the CDC, vegetables that are canned at home are one of the main causes of botulism. This sickness is caused by a toxin that attacks the body's nerves. It can cause things like muscle paralysis, difficulty breathing, and it can kill you.
Article continues below advertisement
What's even worse is that botulism doesn't have a taste or a smell. But there are some symptoms to look out for including drooping eyelids, blurry vision, and vomiting. If you experience any of these after eating any home-canned food, it's important to seek medical attention as soon as possible.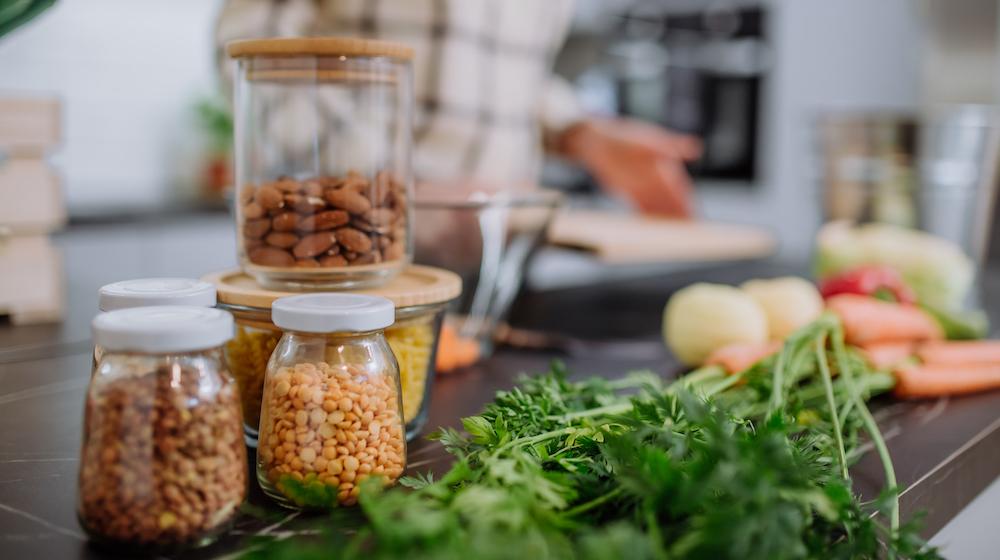 Article continues below advertisement
Here's how you sterilize jars for canning.
According to the National Center for Home Food Preservation, you're supposed to place your jars in a boiling-water canner right side up. The canner should then only be filled with hot water up to a certain height and the jars should only boil for certain amounts of time depending on the canner's altitudes. This method is for jams, jellies, and pickled foods that are processed for less than 10 minutes.
For other foods like veggies, meats, or fermented foods that need to process for 10 minutes or more, jars don't need to be pre-sterilized.
According to The Spruce Eats, it's not possible to sterilize jars in a dishwasher or oven. Luckily, a boiling water canning container doesn't have to be expensive. There are options at various prices and retailers that can fit all kinds of budgets.
Article continues below advertisement
When it comes to the lids, if they are made of metal you shouldn't boil them. Instead, you should place them in simmering water for about 10 minutes. Also, avoid boiling lids with rubber seals to avoid damaging them.
In addition, the CDC also states that low-acid foods like most veggies and seafood are more likely to have botulism toxins. To avoid this, be sure to use a pressure canner, not a boiling water canner when sealing away these foods.
Keep in mind that if you're going to sterilize jars in your home, the area should also be sterile. Otherwise, the jars will simply become contaminated again. You may think your kitchen countertops are clean, but it may be best to clean them again right before you start the sterilization process. Then, once you sterilize your jars, place your foods in them directly after. The longer you wait, the more time contaminants have to undo your hard work.
Article continues below advertisement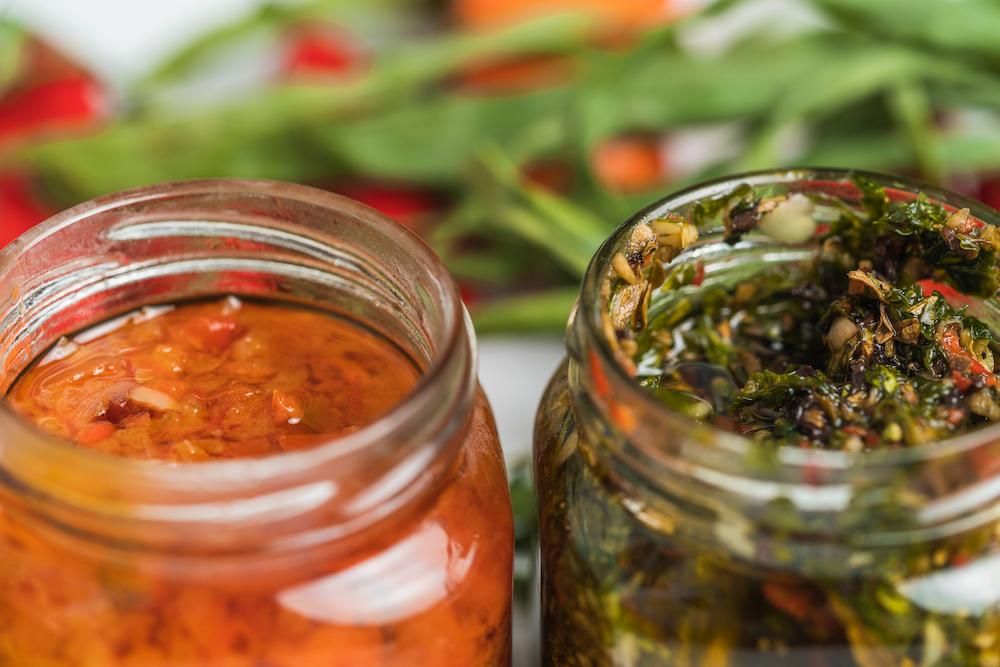 Also, look to make sure your canned food looks good. If the jar looks damaged or swollen, if the food looks moldy, foamy, or discolored, the CDC says you should throw it away.