Activated Charcoal: Health Benefits, How It's Sourced, and More
What is activated charcoal? The supplement, which has gotten increasingly popular in recent years, is considered to have health benefits. But is it sustainable?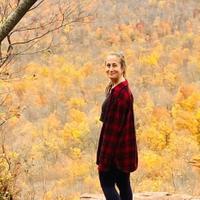 Most who consider themselves to be involved in the health and wellness community are vaguely familiar with activated charcoal — the supplement gained tremendous popularity several years back, and it still remains to be a staple in many bottled beverages, vitamins, beauty products, and even food products to this day. But what exactly is activated charcoal, and what are the benefits of using it? Is it actually beneficial, or is it simply another silly hoax of a health trend?
Article continues below advertisement
And obviously, because sustainable beauty is incredibly important as a consumer: is activated charcoal eco-friendly? We're here to answer all of your questions about the dark and mysterious substance, that you've likely seen in consumer products more and more these last few years.
Article continues below advertisement
What is activated charcoal?
Activated charcoal is an extremely popular supplement that is very similar to charcoal. According to Healthline, it's made from organic matter that becomes "activated" when it's treated with oxygen at an extremely high temperature.
When treated, the charcoal develops porous microscopic holes, attracting positively charged molecules like toxins and gas. Supposedly it's non-toxic and completely safe to use, though you may want to consult a doctor before trying it for yourself just to be safe.
Activated charcoal used can be used to treat a number of ailments — it can help reverse overdoses, or to flush unwanted substances out the body, by binding with them, trapping them in the gut, and flushing them out through excrement. It can also filter water, and combat toxic mold. Some even praise it as a natural alcohol cleanser, and as a treatment for gas.
And because activated charcoal is odorless and flavorless, it's easy to combine with toothpaste, beverages, and beauty products.
Article continues below advertisement
Needless to say, activated charcoal seems to come with a wide range of health benefits — especially in the age of detoxes and cleanses. So this leads us to wonder (and hope) that it's sustainably-sourced, or that it's at least an eco-friendly product to use, as a mindful consumer.
Article continues below advertisement
Is activated charcoal sustainable?
As previously mentioned, activated charcoal can be made by burning and treating a myriad of organic materials with high heat and oxygen. Generally, it's derived from natural substances such as wood, coal, rye starch, and coconut shells, according to Hello Natural Living.
After the materials are treated through the process above, it turns into a black powder. It's then much easier to combine it with tooth paste, makeup, and other beauty products.
But not all activated charcoal comes from organic matter. Activated charcoal that comes from charcoal, according to Carbon Bulk Sales, generally isn't eco-friendly. So you'll want to make sure you're sourcing your activated charcoal from an eco-friendly, ethical company that makes their product from organic materials.
Just do your research, consult your doctor, and decide if it's ultimately right for your regime.
Green Matters' new book, Green Living, is the perfect guide to living an eco-friendly lifestyle for people at every stage of the process. You can order Green Living here.