Instead of Buying Gifts, Here Are the Best Homemade Birthday Presents You Can Make
Giving your friend a birthday gift shouldn't break the bank. Check out these 7 homemade, sustainable, and ethical birthday presents to gift your friends.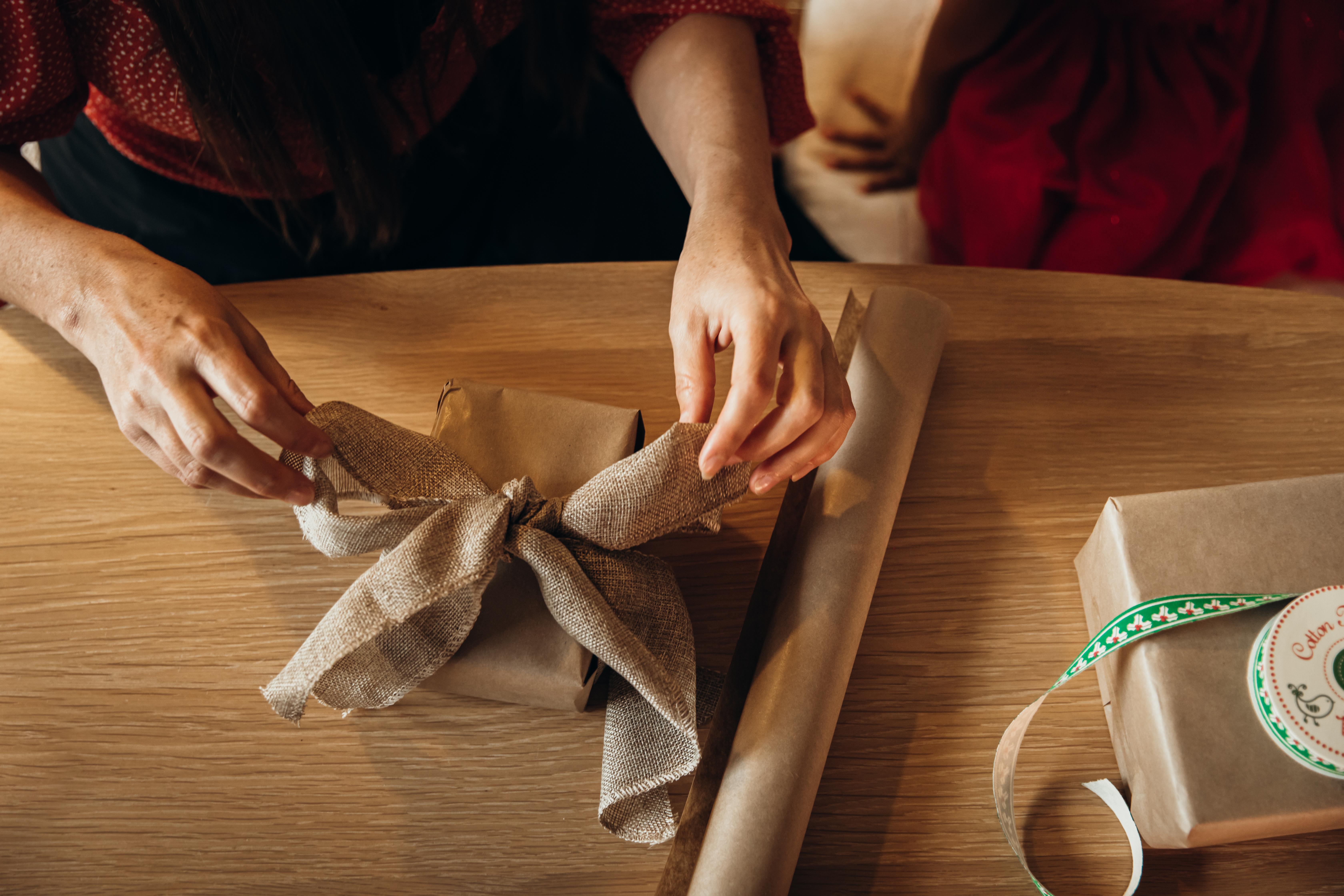 It's true what they say when it comes to giving gifts: It's the thought that counts. You don't have to shell out a ton of money to give a meaningful, thoughtful gift to someone you love. All you have to do is get a little creative and make it yourself! With any homemade gift, it's the thoughtfulness and the effort that will really shine through, making the very lucky giftee feel more loved and appreciated than any Amazon-bought trinket could convey.
Article continues below advertisement
Homemade birthday gifts are way underrated, which is probably what makes them so special. They're not only thoughtful, but they are also one-of-a-kind, too. So, instead of perusing online sites or driving to the mall for a lame, last-minute birthday gift for a friend, take this as a do-it-yourself challenge: try making homemade birthday presents for your friends instead!
Homemade non-toxic candles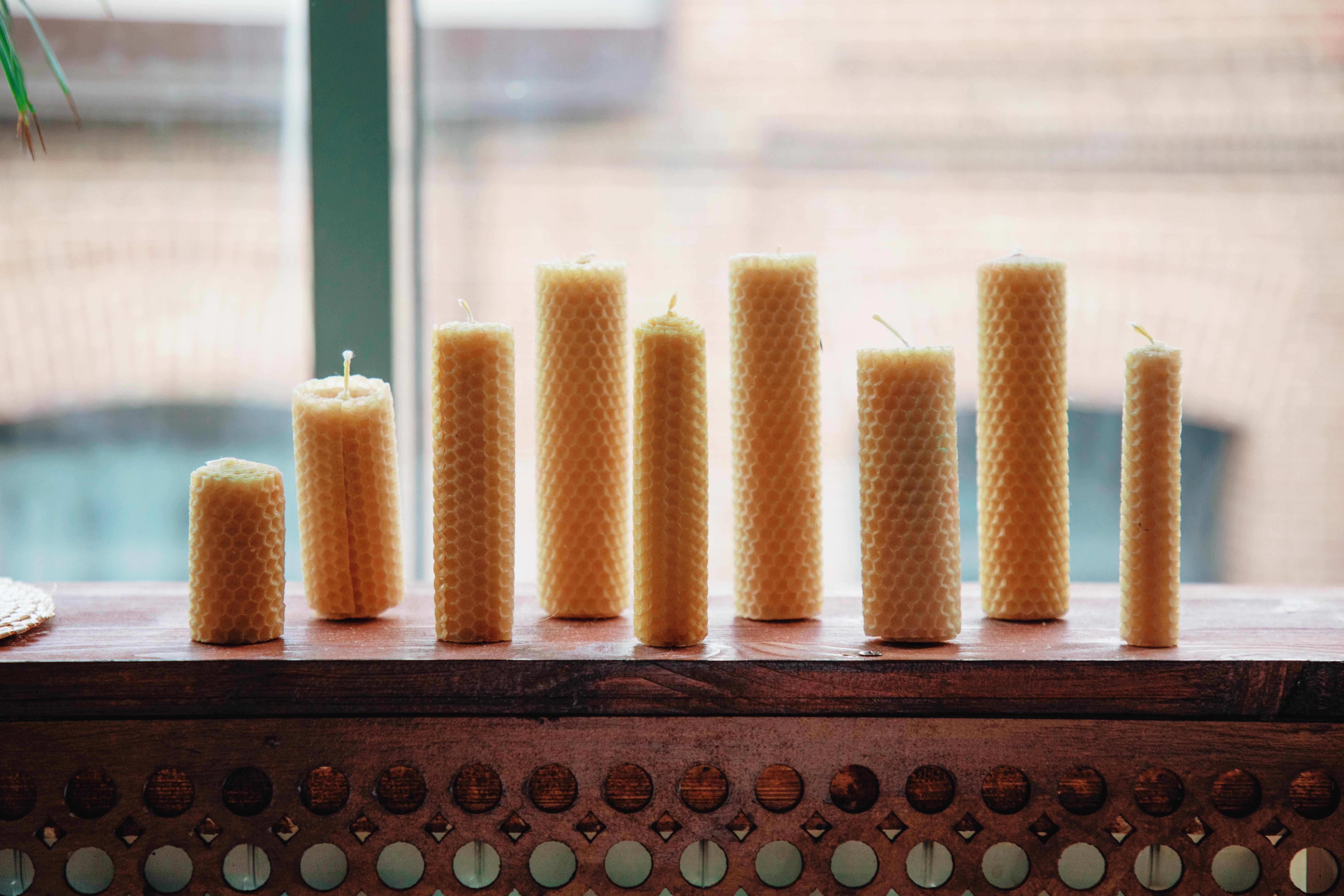 There's no need to spend an arm and a leg on candles anymore. (Seriously, why are some of these priced at like $40 a candle?!) Anyone can make candles at home with just a few easy-to-find ingredients. For candle-making recipes, we recommend avoiding paraffin, though many websites will recommend it. Paraffin is petroleum-based and studies conclude it emits toxic chemicals like toluene and benzene as it burns.
Article continues below advertisement
Instead, stick to sustainable and non-toxic ingredients such as: beeswax, a glass jar, a candle wick, and hot glue. You'll also need your candle to emit a scent, so choose the essential oils of your choice. Make sure to add a lot – about 30 to 40 drops of essential oils per eight ounces of candle – especially if you're using beeswax, though they don't need to be limited to essential oils; you can add other natural scents like vanilla or dried herbs to the melted wax, too.
Stovetop potpourri kit
If you've ever made stovetop potpourri during the holidays, then you know it's the best. Give your friend the gift of a fragrant home by assembling everything they need for stovetop potpourri together in one adorable kit. The blog See Vanessa Craft has a great Christmas-themed stovetop recipe – featuring an orange, cranberries, whole cloves, rosemary, and cinnamon sticks – but there are a bunch of different recipes out there.
Article continues below advertisement
For spring or summer birthdays, a few slices of citrus and herbs like mint or lavender can really go a long way. All your friend has to do is take everything out of the basket or bag, throw it into a saucepan on the stove, and bring it to a simmer!
Baked goods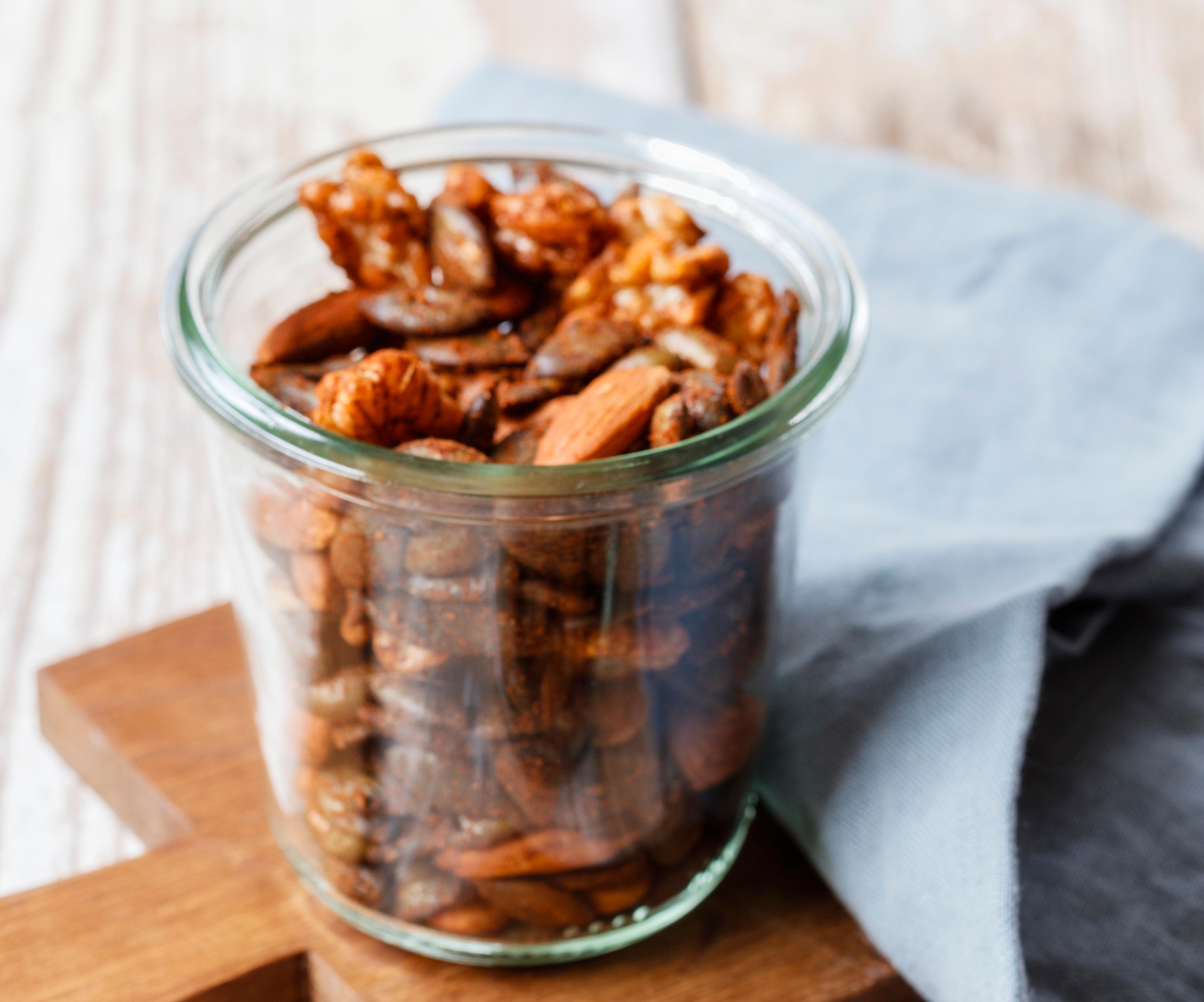 There is no gift more thoughtful than the one that is edible and came from your own oven. Give your friend a mason jar full of almond roca, honey roasted almonds, no-bake protein bites, or even a birthday-themed Chex mix. (For the Chex mix idea, we recommend taking What's Gaby Cooking?'s Chex Christmas mix and swapping out red-and-green M&M's for your giftee's favorite colors.
Article continues below advertisement
Homemade fluffy rug
Stay with us – making a rug from scratch may seem like something you prefer to leave up to the pros, but it's surprisingly easier than it sounds. In fact, do-it-yourself fluffy rugs are one of the top trending gifts on TikTok this year. You will need multi-use netting, cotton piping, small rubber bands, scissors, and this in-depth tutorial from Paper n Stitch Blog.
Popsicle stick coasters
Coffee and tea lovers will appreciate this thoughtful homemade present. Collect about 15 popsicle sticks for one coaster, then hot glue them together to create a palette formation. Decorate the wooden coasters using sustainable washi tape and there you have it – sustainable, inexpensive coasters to gift your BFF for their birthday. Of course, you may want to give them a set of four or more, and although iit may take a bit of time, it will be worth your while.
Article continues below advertisement
Terrarium or terrarium kit
Plants always make a good, sustainable gift but a homemade terrarium just takes it one step further. To make a terrarium, start with a glass jar. You can shop around for a jar at your local thrift store or pick them up for cheap at a craft supply store.
Cover the bottom of the jar with a 1 ½ inch layer of pebbles to add adequate drainage to the terrarium, and add add a thin layer of activated charcoal, to keep water fresh and prevent bacteria growth. Next, add 2 to 2 ½ inches of potting soil depending on how big the terrarium is, and finally, add your plants. The best plants for terrariums – according to this amazing terrarium tutorial from ProFlowers – include air plants, starfish plants, succulents, and different kinds of cacti.
Article continues below advertisement
To finish up, add a layer of pebbles over the top and add any decorative items you may want to include – a small birthday charm, a miniature gnome, a tiny sign, wireless fairy lights, stones or crystals, etc. You can also give the terrarium as a kit rather assembling it yourself in advance. A terrarium kit is just as cute of a gift idea as the fully completed terrarium itself, so it's up to you to decide if you prefer to gift a kit or the finished product.
Homemade exfoliating coffee scrub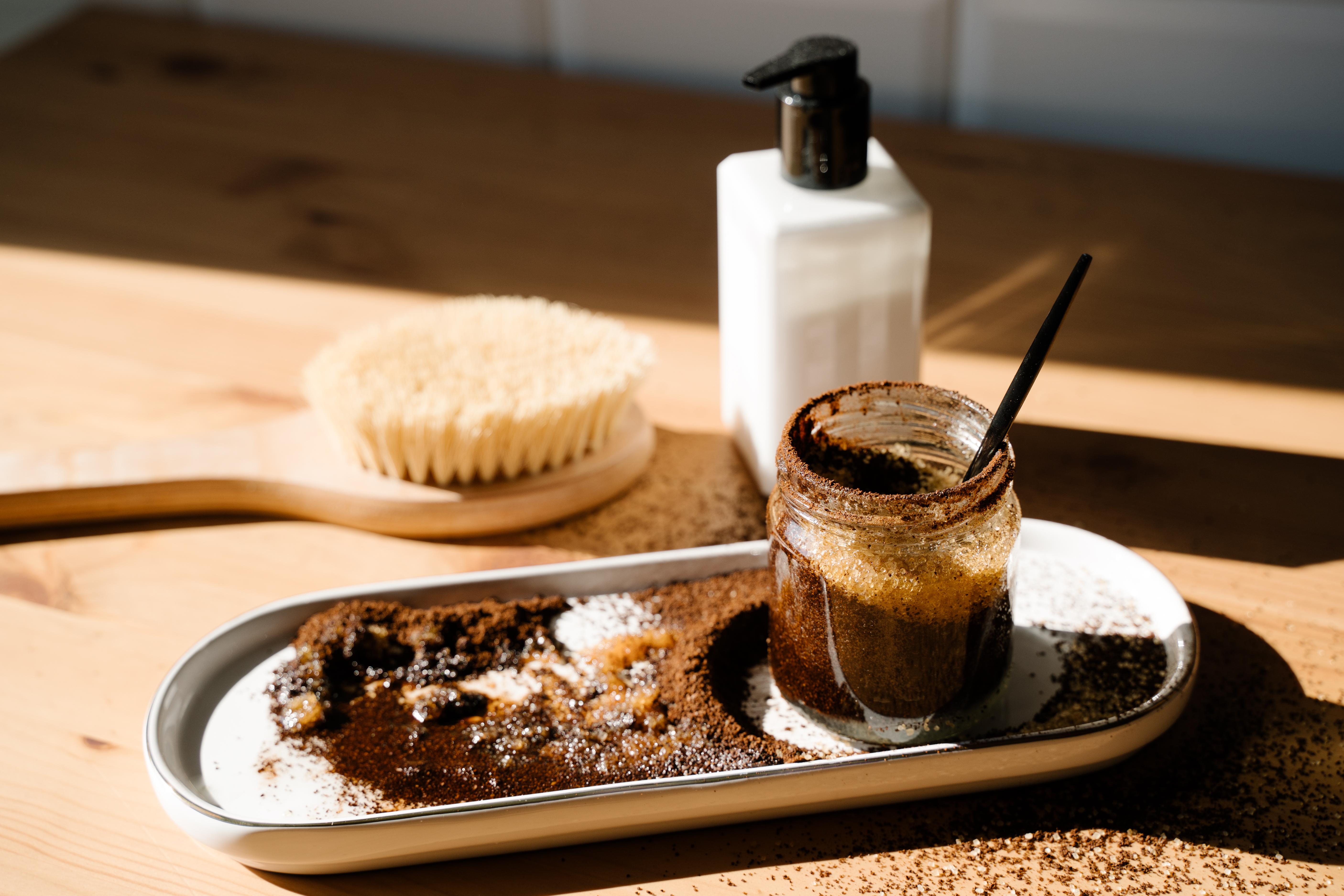 Caffeine doesn't just keep us energized, it also just so happens to have a ton of beauty benefits, too. Gift a homemade exfoliating coffee scrub in a glass jar and you're basically giving them the gift of antioxidants that can reduce cellulite and stimulate circulation.
Mix 1 cup of coffee and ¾ cup white or brown sugar in a mixing bowl. Then add ¼ cup olive oil and ½ cup coconut oil and combine well. Once mixed, it should have a crumbly texture and feel like a traditional scrub or exfoliant. Then, add a paper tag to the glass jar giving the giftee some instructions on how to use – rub on legs in a circular motion for anywhere from 2 to 4 minutes, then rinse off and towel dry.