Sustainable Dupes for the Lululemon Everywhere Belt Bag
Can't find the lululemon Everywhere Belt Bag anywhere? Check out these eco-friendly fanny packs, which are all solid dupes for the lulu version.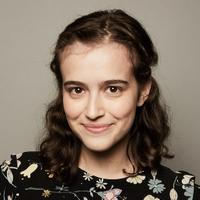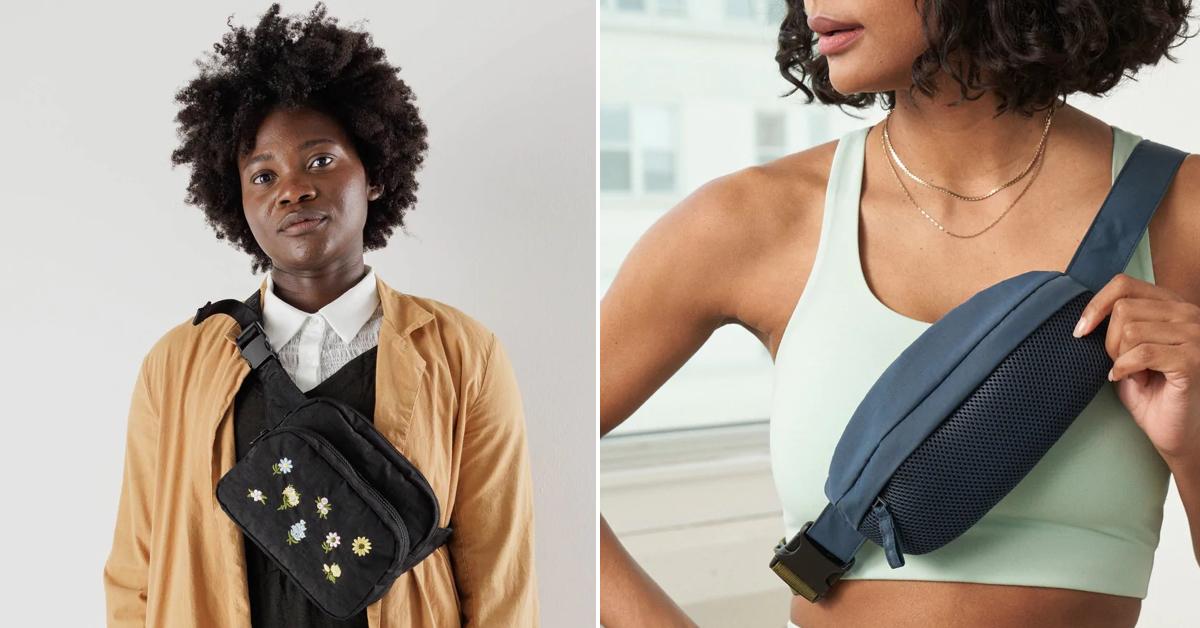 The "hot girl walk" is the outdoor activity of summer 2022, and the lululemon Everywhere Belt Bag seems to be the accessory of the hot girl walk. However, these nylon fanny packs are often sold out on lululemon's website, and the company's stores can hardly seem to restock them quickly enough.
Article continues below advertisement
Retailing for $38, the Everywhere Belt Bag is a pretty affordable option for lululemon, where leggings typically cost around $100. It's also a convenient accessory for summer, when many of us are on the go. The bag seems small, but it features both an outer and inner pocket, making it roomier than it looks. It also has a thick adjustable strap, allowing it to be worn either around the hips or across the body, and it comes in a variety of colors (when it isn't sold out).
Is lululemon sustainable?
All that being said, lululemon is not the most sustainable or ethical company. Sure, lululemon has had a few waste-reducing initiatives, such as launching the Like New resale program, where you can buy gently-worn lululemon gear; and partnering with Bolt Threads to develop products using the company's Mylo mushroom leather.
But despite these programs, the company only earned a "Not Good Enough" rating from Good On You, with the ethical fashion site calling out lululemon for greenwashing eco initiatives, as well as its lack of sufficient supply chain transparency.
So if you have found yourself coveting the belt bag, there are plenty of alternatives to incessantly tracking lululemon's restocks — like shopping for sustainably-made lululemon belt bag dupes. Here's a look into a few of our favorite eco-friendly fanny packs that exude the same vibe as the lulu one.
Cotopaxi's Kapai Hip Pack
If you're willing to go multicolor when it comes to your belt bag, consider Cotopaxi's Kapai 1.5L Hip Pack (from $25) or the brand's Kapai 3L Hip Pack (from $40), which is a bit bigger. Cotopaxi's hip packs are made from 100 percent repurposed materials, which Cotopaxi makes by using remnant fabric from other fashion companies' leftover materials.
Because of that, each Cotopaxi bag is unique — you won't know what color combo your bag features until it arrives on your doorstep. Additionally, the bags feature an outer zipper compartment and a top grab handle.
Baggu's Fanny Pack
Baggu's Fanny Pack (starting at $49) features two main compartments and an interior zip pocket, and is "surprisingly spacious." The bag is made from recycled heavyweight nylon with a recycled ripstop nylon lining, and is even machine washable. It comes in four colorways: Bluebell, Dark Khaki, Bay Laurel, Turmeric, Chestnut, Black, and Black Ditsy Floral.
According to Baggu, all of the brand's nylon items are made with pre-consumer recycled nylon filament yarn, and packaged in FSC-certified recycled paper stock.
Article continues below advertisement
Everlane's ReNew Transit Bag
The ReNew Transit Fanny Pack by Everlane ($45) is made from 100 percent recycled polyester (with the exception of the zippers and trim), includes two outer zipper pockets, a divider within the internal pocket, and an adjustable strap with metal buckles (most other bags of this nature use plastic buckles). Note that this bag is a bit larger than the lululemon bag.
The bag comes in Warm Quartz, Nutria/Beech, and White Sage/Green Millieu. Plus, Everlane claims to have eliminated 90 percent of the virgin plastic from its supply chain, and the company is working on more via its No New Plastic page.
Article continues below advertisement
REI Co-op Trail 2 Waist Pack
The REI Co-op Trail 2 Waist Pack ($29.95) is made from recycled materials, the recycled nylon shell is coated with a durable water repellent finish, and the bag features two outer pockets, including a secret one on the back for valuables. The gender-neutral bag is designed (and durable enough) for hiking and outdoor activities, but it's also cute enough to rock on a daily basis. The REI bag comes in two colors: Black and Rust Marsala.
Article continues below advertisement
United By Blue's (Re)active Fanny Pack
United By Blue's (Re)active Fanny Pack ($32) is features a 100 percent recycled nylon body, recycled polyester trims, and is Bluesign and Oeko-Tex certified. The water-resistant bags are lightweight yet durable, and appropriate for outdoor adventures as well as everyday use. According to the company, the bags are "made responsibly" in Vietnam.
As of publication, the (Re)active Fanny Pack is on sale for $25 on United By Blue's website, where it comes in the color Smoky Ochre. You can also shop the bag in a blue colorway via sustainable marketplace EarthHero.
Article continues below advertisement
Or, shop for a lululemon Everywhere Belt Bag secondhand.
If you really have your heart set on the lululemon Everywhere Belt Bag, we recommend buying one secondhand instead of new. Not only will this help you avoid wondering when lululemon will restock, but it also means you are not contributing to the demand for new products, and instead, you're rescuing something unwanted from the waste stream. That said, the bag seems to be going for prices higher than the original $38 on websites like Poshmark, so buyers beware of being ripped off.
This article, originally published on July 6, 2022, has been updated.