Modern Slavery Expert Shares the Horrors of Cobalt Mining for EVs and Smartphones on 'The Joe Rogan Experience'
No advocate of the transition to electric vehicles can pretend that the EV manufacturing process is perfect — and one particularly controversial aspect that more and more people are waking up to is cobalt mining. In December 2022, this issue was brought to the attention of millions of listeners of The Joe Rogan Experience, when podcast host Joe Rogan interviewed modern slavery expert Siddharth Kara about the cobalt mining industry, which presents a host of ethical and human rights issues.
Article continues below advertisement
With all of Rogan's right-wing supporters and his generally controversial views, it's a bit of a surprise that Rogan is not opposed to eco-friendly electric vehicles. In fact, he owns a Tesla Model S P100D, as per the JRE Library. So even though this podcast episode focuses on the issues of manufacturing electric cars, Kara still acknowledges that transitioning to electric vehicles is overall a positive thing for the planet.
That said, society can no longer ignore the cobalt industry's exploitation of people in the Congo — here's a look into that industry, and what Rogan and Kara discussed on the two-hour episode.
Article continues below advertisement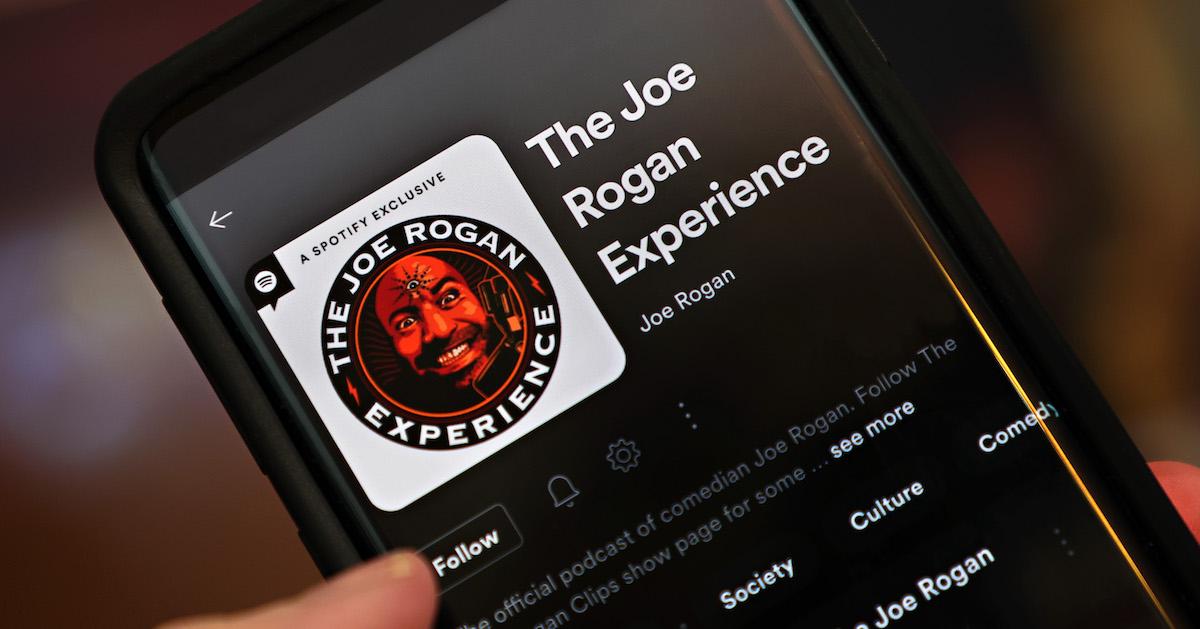 Cobalt mining is required to power lithium-ion batteries — but it's controversial.
The chemical element cobalt is a key ingredient when manufacturing lithium-ion rechargeable batteries, which are used to power electric vehicles, smartphones, tablets, laptops, and other electronics, as per the Cobalt Institute.
Article continues below advertisement
Most cobalt is mined in the Democratic Republic of the Congo, where about 120,000 metric tons are mined annually, as per Statista, representing about three-fourths of the world's cobalt supply.
As society's reliance on rechargeable technology has increased, so has cobalt mining — and unfortunately, the cobalt mining industry is horrendous.
Article continues below advertisement
Joe Rogan interviewed Siddharth Kara about cobalt mining in the Congo.
On episode #1914 of The Joe Rogan Experience, which aired on Dec. 22, 2022, Joe Rogan interviewed Siddharth Kara, an expert on modern slavery.
According to Harvard Kennedy School's Carr Center for Human Rights Policy, where Kara is an adjunct lecturer, Kara has advised various UN agencies and world governments on anti-slavery policy. He has also written three books about modern slavery, and is currently working on a fourth book, titled Cobalt Red: How the Blood of the Congo Powers Our Lives, which comes out on Jan. 31, 2023.
Article continues below advertisement
"Throughout the whole history of slavery," Kara told Rogan on the podcast, "never in human history has there been more suffering, that generated more profit, and was linked to the lives of more people around the world, ever, ever in history, than what's happening in the Congo right now."
On the pod, Kara explained that in the southeastern Congo, the cobalt industry forces laborers to dig for cobalt by hand on 12-hour shifts, dealing with horrific work conditions for payment of about $1 or $2 a day — even though the mineral is being used to power expensive iPhones, Teslas, and pretty much every single rechargeable electronic on the market.
Article continues below advertisement
Is there such a thing as clean cobalt?
When Rogan brought up the idea of "clean cobalt," Kara stated without hesitation that "there's no clean cobalt," and that this phrase is all marketing and PR. He asserts that any such claims from technology companies are fiction, or coming from someone who is "recklessly ignorant of the truth."
"There's not a single company on planet Earth that makes a device that has a rechargeable battery in it that can reliably and justifiably claim that their cobalt isn't coming from sources like that," Kara stated, pointing at footage he filmed of a crowded cobalt mine in the Congo, where many teenage boys are seen working.
He also explained that he has been to nearly every major industrial cobalt mine in the Congo, and that they all depend on the labor of underpaid miners, who have no safety equipment (not even masks, gloves, or closed shoes) and are subjected to breathing in toxins all day long.
Article continues below advertisement
And typically, cobalt from various mines — ranging from industrial mines with potentially better working conditions to smaller artisanal mines that utilize modern slavery — all gets dumped into the same batch of acids to be processed, before flowing up the supply chain. Because of this, Kara asserts that no manufacturer or tech company can truthfully claim that their batteries are completely free of cobalt derived from slave labor.
Article continues below advertisement
Electric vehicles are the main driver of the cobalt industry.
According to Kara, the growing demand for lithium-ion batteries is primarily being driven by the increasing adoption of electric vehicles, since one EV's battery pack requires around 1,000 times more refined cobalt than a smartphone requires.
Still, Kara calls society's transition from internal combustion engines to electric vehicles "a net good thing — except for the people in the Congo." However, there is not enough cobalt in places besides the Congo that can meet this growing demand.
Kara believes that the reason no one has taken care to clean up the cobalt industry yet is because "it's poor, wretched Africans that no one cares about," and because there are such immense profits tied up into this industry.
Additionally, not enough people are putting pressure on the people who run this industry to change. Kara believes that in the near future, cobalt mining will finally become one of the foremost human rights issues that people will be talking about. And he believes that then, many people will demand the cobalt industry change — and since the world's major tech and EV companies can easily afford to clean up the cobalt industry, they will be forced to do so.