Can You Install Solar Panels in an Apartment? Here Are a Few Options
Solar panels for apartments are out there, ranging from small portable ones that can charge your phone to high-tech blinds outfitted with solar panels.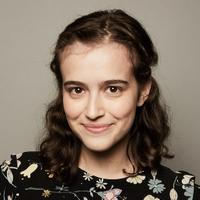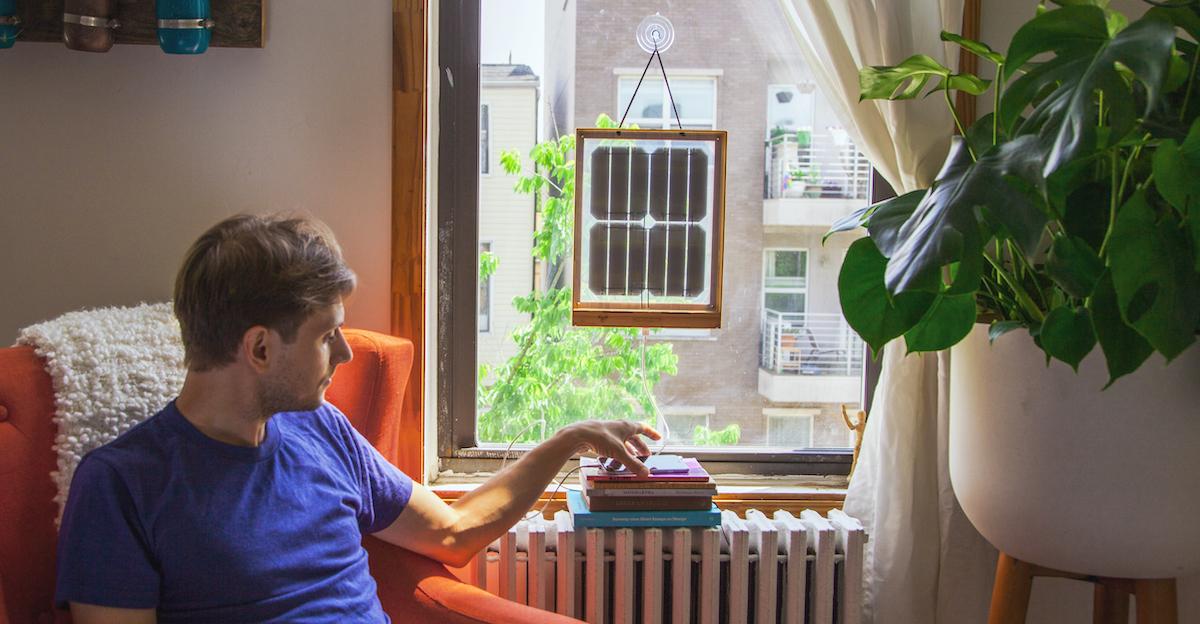 If you live in an apartment, your household energy consumption is probably a lot lower than that of someone who lives in a house. But still, we don't blame any apartment dwellers who occasionally feel jealous of people whose houses are outfitted with shiny solar panels, sending a message to all the neighbors that they live in the most eco-friendly house on the block.
Installing solar panels in an apartment may not be as straightforward as doing so for a house — but is it possible? Are there solar panels for apartments?
Article continues below advertisement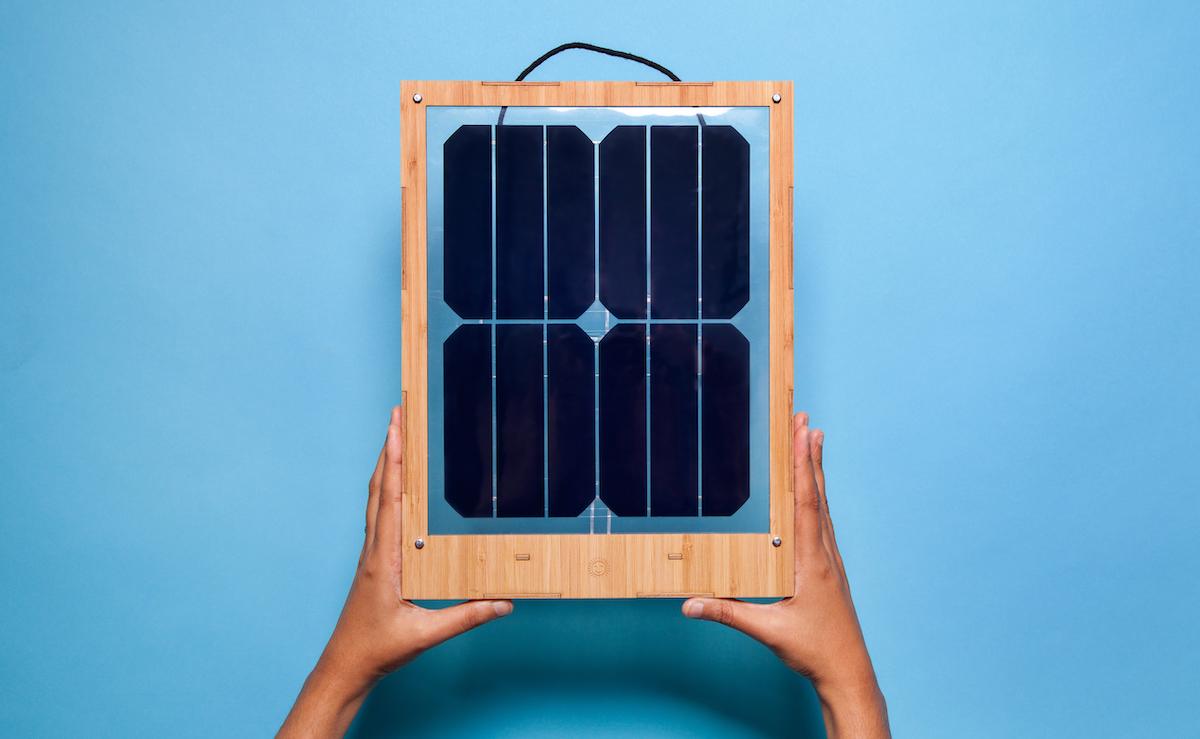 Yes, you can install solar panels in your apartment.
There are several companies that sell solar panels for apartments; however, powering your entire apartment on solar energy may be a lofty task.
Keep reading for a few awesome, apartment-friendly solar panel solutions, as well as a few other ideas for getting your apartment building or office building to run on renewable energy.
Grouphug's Window Solar Charger
NYC-based company, Grouphug, sells a bamboo-framed Window Solar Charger, which you can simply hang in your window using an included suction hook. The small solar panels will absorb the sun's energy, and you can directly plug any USB charger into it, whether it's for your cell phone, smart watch, AirPods, or bluetooth speakers; the company also sells a tiny USB-C adapter for $3, which would allow you to charge a MacBook.
Grouphug's Window Solar Charger goes for $149, but is on sale for $129 at time of publication. Plus, the product was featured on Shark Tank.
SolarGaps
SolarGaps makes smart solar blinds outfitted with solar panels, which are installed on the outside of your windows. The panels absorb energy from the sun, and work to generate electricity, offset energy consumption, block heat energy from entering the building through the windows, keep the building cool, and therefore reduce air conditioning use (and costs). SolarGaps says installing these smart blinds can help you save up to 30 percent on your electricity bills.
You can get SolarGaps blinds installed in either your apartment or office — prices vary due to the custom nature of the blinds, so fill out this form to get a quote.
Article continues below advertisement
Yolk's Solar Paper or Solarade
Yolk's Solar Paper is a paper-thin, lightweight, portable solar power charger that's small enough to store inside a notebook. Just place it flat in the sun (or hang it in your window) and plug your phone into the USB slot, and a dead phone will become fully charged in 2.5 hours — but it can charge even faster if you purchase and attach additional Solar Paper panels. Prices start at $148.
Yolk also makes Solarade, the world's smallest solar charger, which can charge your devices as quickly as a wall charger. The Solarade goes for $96.
Article continues below advertisement
We Do Solar
If you have a balcony, you just might be able to power your entire apartment with We Do Solar's solar system. The lightweight solar set can be self-installed, and then plugged into a power socket on your balcony. Then, it will start harnessing the sun's power to power all of your appliances around the house.
Article continues below advertisement
We Do Solar estimates that installing this product can cut your electricity bills by 25 percent, and save up to 600 kilograms of CO2 annually. To see if this product could work in your apartment and for an estimate, you'll have to take the quiz on the company's website. As of publication, the solar set is only available to customers in Germany, but hopefully We Do Solar will expand worldwide in the near future.
Article continues below advertisement
Build your own windowsill solar panel with Amazon parts.
For $211, you can buy all the component parts needed to build a 100-watt windowsill solar panel off of Amazon. A detailed blog post by Hacker Noon explains how you can do this yourself, though the blogger notes that it will take about 8.5 years to get financial payback.
Article continues below advertisement
Talk to your building manager about switching to solar energy.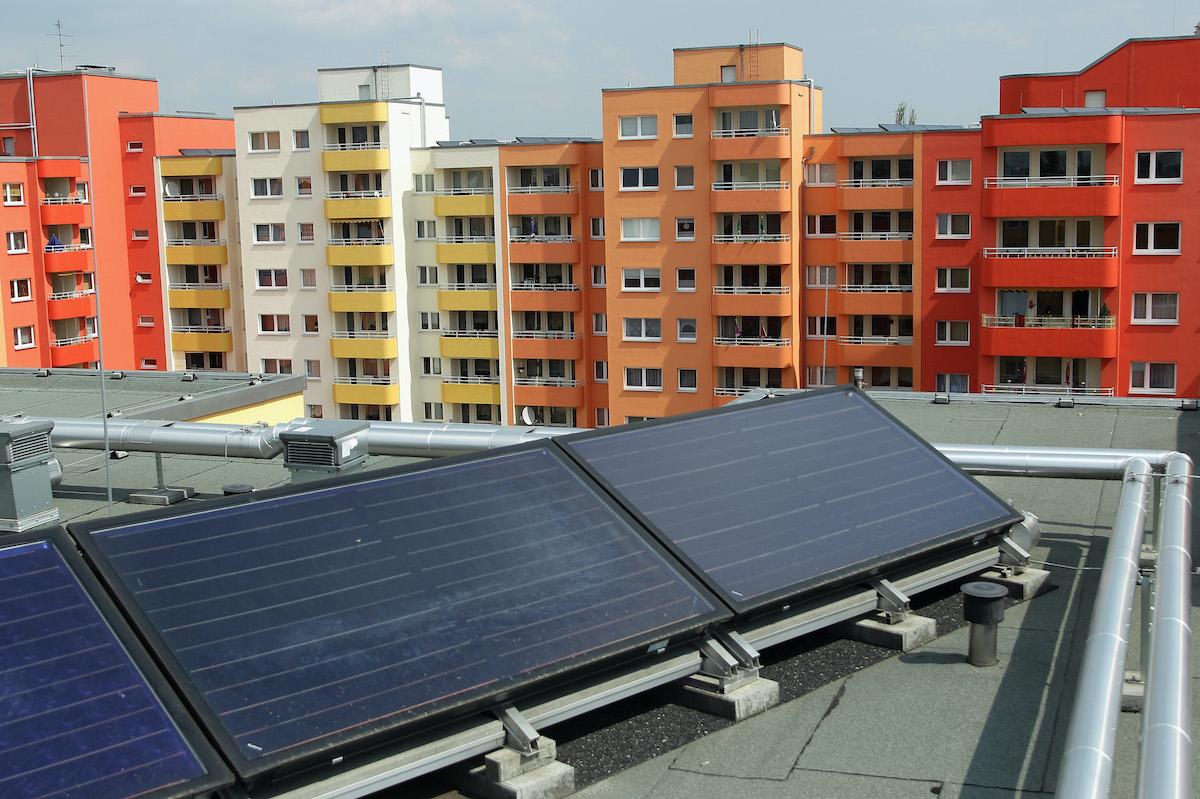 If you live or work in an apartment or office building, you might consider speaking with your building manager or landlord about switching your building to solar power. If they can afford the initial investment, there are so many benefits to installing solar panels for your entire building. According to solar power company Intermountain Wind & Solar, doing so can: help your entire building save on energy costs; result in the generation of surplus energy, which your building manager can then sell to the local energy company; and increase property value and therefore draw in new potential residents.
Article continues below advertisement
You can also switch your service to a clean energy provider.
If the above isn't an option, you can also consider switching to a local clean energy provider, such as Green Mountain Energy. Doing so means your electricity check is financing renewable energy being added to the U.S. electric grid, rather than going straight to the fossil fuel industry.
This article, originally published on Feb. 1, 2021, has been updated to reflect current prices, and to include We Do Solar.