Pandora Is Replacing All Mined Diamonds With Lab-Grown Ones
Pandora will no longer source mined diamonds, instead only using lab-grown diamonds in its collections.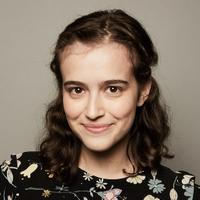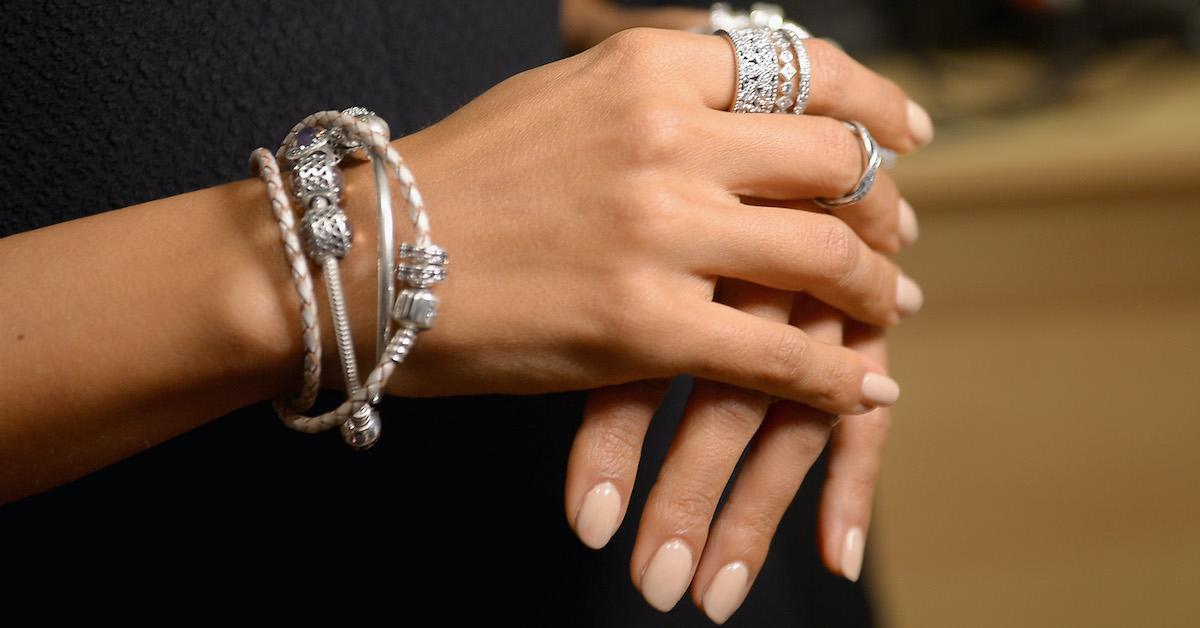 Pandora may be known for its classic slider charm bracelets, but the jewelry company just announced that it's making a major change in terms of the diamonds it uses. Pandora will no longer source mined diamonds, instead only using lab-grown diamonds in its collections.
Article continues below advertisement
The diamond mining industry is rife with environmental and ethical problems, and Pandora is the first major jewelry company to entirely step away from mined diamonds. Here's what you need to know about the change at Pandora, and why lab-grown diamonds are the future of the diamond industry.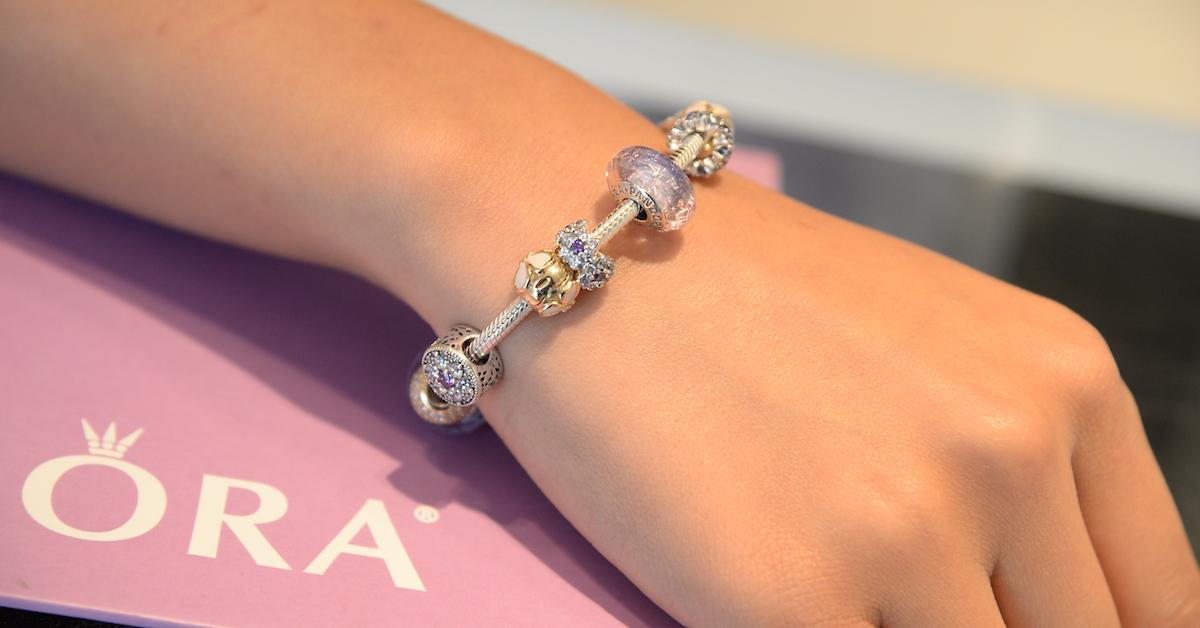 Article continues below advertisement
Pandora is replacing mined diamonds with lab-grown diamonds.
On Tuesday, May 4, 2021, Pandora unveiled the new Pandora Brilliance collection, which is the brand's first jewelry line using "sustainably lab-created diamonds," according to a press release. Pandora Brilliance will launch in the U.K. on May 6, but Pandora plans to introduce it around the globe in 2022, effectively completely phasing out mined diamonds. In the meantime, Pandora stores will continue selling pieces with mined diamonds that are already in stock.
According to Pandora, the lab-grown diamonds being used are identical to mined diamonds, but these are grown in a lab without the human rights issues that diamond mining presents. They are graded by the same standards as mined diamonds, aka the 4Cs: cut, colour, clarity and carat.
Article continues below advertisement
Pandora Brilliance includes bracelets, earrings, necklaces, and rings made from sterling silver, yellow gold, or white gold. Each piece features one lab-created diamond, ranging from 0.15 to 1 carat. You can catch a sneak peak of the collection by scrolling through the below Instagram post shared by model Ashley Graham, who partnered with Pandora for the U.K. launch this week.
Article continues below advertisement
In 2020, of the 85 million pieces of jewelry Pandora sold, 50,000 of those were diamonds, according to CNBC. Even though diamonds are not what Pandora is known for, The Guardian notes that Pandora is the biggest jewelry company to completely ditch mined diamonds for lab-grown ones.
Pandora hopes its lab-created diamonds will contribute to its sustainability targets.
Every piece in the Pandora Brilliance collection (which includes materials besides diamonds) has received CarbonNeutral product certification from the CarbonNeutral Protocol. This means that Pandora has calculated and offset all the greenhouse gas emissions produced in the production of Pandora Brilliance.
Article continues below advertisement
So far, Pandora Brilliance's lab-grown diamonds have been grown with an average of 60 percent renewable energy, and the company plans to get that up to 100 percent next year when the line goes global.
"Pandora continues its quest to make incredible jewelry available for more people and today I'm proud to announce the introduction of Pandora Brilliance," Alexander Lacik, Pandora CEO, said in a statement. "It's a new collection of beautifully designed jewelry featuring lab-created diamonds. They are as much a symbol of innovation and progress as they are of enduring beauty and stand as a testament to our ongoing and ambitious sustainability agenda."
As a whole, Pandora has a goal of becoming a carbon neutral company by 2025.
Article continues below advertisement
Lab-grown diamonds have so many benefits.
Furthermore, the mined diamond industry is environmentally destructive in numerous ways. According to ethical diamond company Brilliant Earth, diamond mining in Africa (where a lot of diamond mining occurs) has caused deforestation, soil erosion, river damage, harm to wildlife, ecosystem collapse, and even the forced migration of local people.
Article continues below advertisement
These effects have lead to significant public health issues as well — for example, abandoned diamond mining pits become filled with rainwater, which often get mosquito infestations, which can spread water-borne diseases including malaria, according to Brilliant Earth.
And most importantly, mining diamonds presents endless ethical and human rights issues. Accounts of forced labor, underage labor, and other immoral practices in the diamond mining industry inspired the 2003 founding of the Kimberley Process, a certification group that certifies mined diamonds as conflict-free, as per Time. Additionally, many individuals woke up to the industry's atrocities in 2006 when they saw Blood Diamond, a movie about warlords using money from "blood diamonds" to fund the Sierra Leone Civil War.
With lab-grown diamonds being more affordable, guaranteed to be conflict-free, and not part of diamond mining's cycle of ecological destruction, opting for a lab-created diamond (or a vintage, secondhand, or heirloom diamond) is a no-brainer for the conscious consumer.