Christina Aguilera's Vegan Lube Company Is Anything but "Dirrty"
Christina Aguilera is truly our genie in a bottle! The renowned pop star recently co-founded a sexual wellness brand that makes vegan lube that we can't wait to try.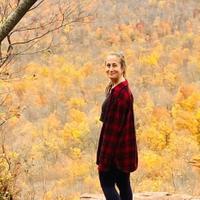 Article continues below advertisement
While it was rumored in 2022 that Aguilera was back in the studio, preparing to release a new album, it seems she's currently dipping her toes into the world of plant-based entrepreneurship — and we love that for her.
"I continue to encourage women to feel empowered while owning every aspect of themselves, and to treat sexual wellness as part of a regular self-care routine," Aguilera stated in a press release, following the big announcement.
"The category has largely been driven by a male dominated business model, with few products designed from inception for female specific sexual pleasure and health needs," she continued. "I'm thrilled to be part of a woman-owned business, and building a brand where women can recognize Playground as a product that is speaking to them with an informed perspective."
Article continues below advertisement
What to know about Xtina's sustainable, sexy new venture:
After using her voice to uplift women and de-stigmatize sexuality, it comes as no surprise Xtina now has her name on an intimacy label.
Per the press release, 60 percent of women struggle with low sex drive and sexual discomfort — which Playground aims to fix with clean ingredients that stimulate the libido. Its lube contains all-natural ingredients such as fermented bamboo extract, ashwagandha, horny goat weed, and black cohosh — which are key in both women's sexual health and overall well-being.
Article continues below advertisement
Aguilera will be working alongside fellow co-founders, Catherine Magee and Sandy Vukovic, who are both beyond excited to have Lady Marmalade herself on the team.
"What's been missing in the overall health and wellness conversation is the role of sexual health. Christina is the perfect voice to champion female sexuality," stated co-founder and CEO, Catherine Magee. "She has always proudly embraced her sexuality and has been unafraid to share it with her fans through her music or her own voice."
"As Playground's Chief Brand Advisor and Co-Founder, Christina has the platform to empower women to fully prioritize their sexual wellness," Magee continued.
In addition to producing lube that's all-natural, vegan, and FDA-approved, Playground's packaging is made from post-consumer recycled materials, and it's all recyclable. Now that's what I call a turn-on.
Article continues below advertisement
Why isn't all lube vegan?
Even though lube is an integral part of the sexual experience, according to The Vegan Society, not all lube is vegan.
One common non-vegan ingredient you might find in lube is glycerine. Sometimes this is derived from soy, but oftentimes, it's derived from animal fat. According to Happy Happy Vegan, certain varieties also contain casein, which is a milk byproduct.
Many types of lubricants are also tested using cells and molecules that are extracted from animals. And while some are technically plant-based, they use nasty ingredients like petroleum... that certainly isn't something we want touching our hoo-ha's.
Xtina is truly our genie in a bottle — my body's saying let's go.