If You're Expecting, Consider Shopping These Sustainable Maternity Brands
Whether you're expecting, or if you're potentially getting ready to try for a new baby, these sustainable maternity brands with keep your impact low.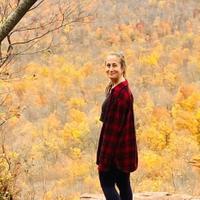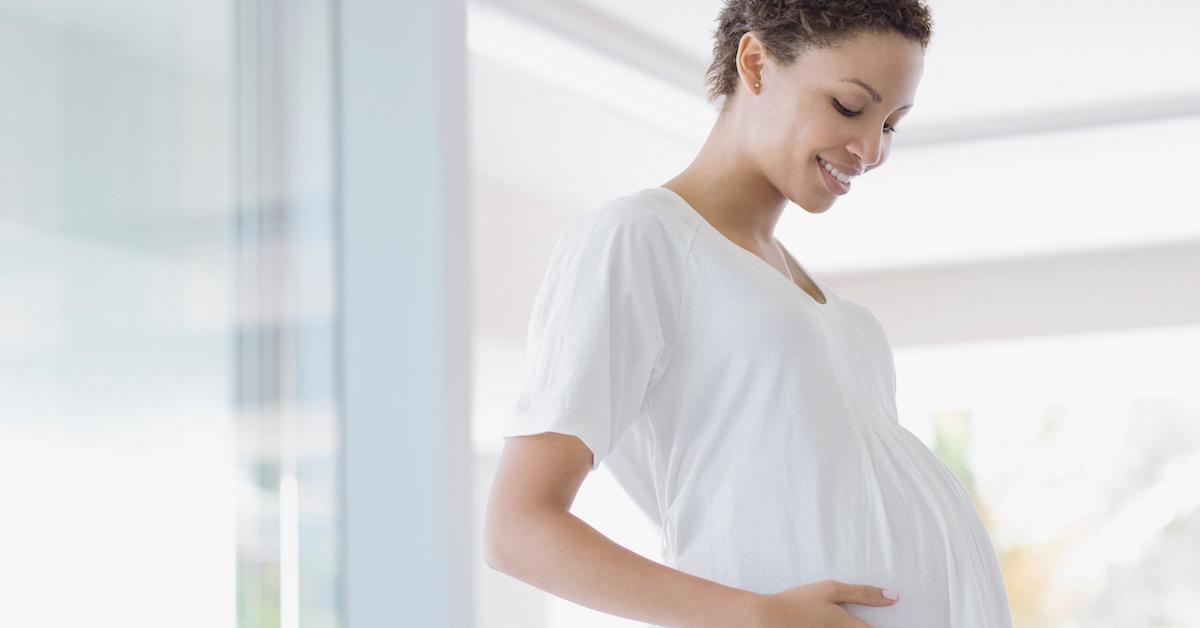 One aspect of pregnancy that many ~fashionistas~ tend to get excited for is maternity wear — there are so many cute clothes out there that pregnant people can wear, to highlight, flatter, and accentuate their baby bumps. But because the fashion industry is so wasteful, it's imperative to keep your impact as low as possible.
That's why we're highlighting sustainable maternity brands, to shop when you're expecting.
Article continues below advertisement
Obviously, shopping secondhand is the best way to ensure you're shopping sustainably, because it doesn't require the use of any new materials. However, because we know that isn't always conducive for everybody — especially for those who are intending to pull off a specific style — these are the next best options for those looking to look their best sustainably, while pregnant.
Ingrid & Isabel
Ingrid & Isabel is a woman-founded brand that uses mostly recycled and plant-based fibers that are predominantly produced domestically. The company takes pride in its ethical practices, as most of its factories follow social auditing protocols — this means they are committed to fair pay, safe working conditions, regular hours, and zero forced or child labor. They also use recycled packaging and minimize waste whenever possible.
Article continues below advertisement
The brand's new fall collection includes the Cozy Dress + Sweater Set ($134) which features an underlayer ribbed tank dress and a coordinating cropped sweater. The Mingle Dress ($118) is a soft mock neck mini dress that's guaranteed to fit you, regardless of how far along you are. And The Flutter Dress ($128), which features both an empire waistline and maxi tiers, is not only nurse-friendly, but it's also super flattering.
Article continues below advertisement
Modibodi
While you may not always feel sexy during your pregnancy, Modibodi aims to make its customers feel good about themselves, no matter what. Although the Australian company doesn't solely make maternity underwear, it's leak-proof and comes in a wide range of sizes, including for those who are expecting.
Article continues below advertisement
The products are plastic-free (and make for a plastic-free alternative to pads and tampons!). And one of their newest launches, the Biodegradable Brief ($38) is certified free from harmful chemicals, and is made from 97 percent biodegradable materials that can decompose within 6 months. It's available in full brief and bikini style, and in a wide range of colors, so you can have a pair for every day of the week.
Article continues below advertisement
Gorilla Training Group
Low-impact exercise is a great way to blow off steam while pregnant, and like anyone else, expecting moms want to sport cute and comfy fitness apparel while pumping iron. That said, Gorilla Training Group is an athleisure line that combines style, comfort, and sustainability. Its products are made from high performance fabrics, and the company is bag- and tag-free. Reforestation is also at the forefront of the brand's mission, as a tree is also planted with every purchase.
Article continues below advertisement
PatPat
Although PatPat is largely known for its high quality and affordable baby clothing, it also has maternity apparel. With stylish for formal, casual, athleisure, and even swimsuits, you can find just about anything you're looking for.
The brand relies on electric vehicles to transport its products, uses almost 100 percent organic cotton and recycled polyester for its merchandise, and is committed to reaching 100 percent GRS-certified material for packaging.
Article continues below advertisement
The company also puts diversity at the forefront of its hiring process, with more than half of its staff being female, and it ensures fair pay for all of its employees.
Article continues below advertisement
Pact
For all the earthy-crunchy fashionistas out there, Pact is the way to go. Founded on a business model of eco-responsibility, the brand calls itself "Earth's Favorite Clothing Company." It makes its clothes and home goods with with GOTS-certified organic cotton in Fair Trade certified factories. Its recyclable packaging is made from recycled materials, and the company encourages customers to send back gently used clothes of any brand in Pact boxes, via its Give Back Box program for donation.