Why This Gardener's Plant Beds Are Filled With Plastic Forks
Plastic forks in the garden may keep pests like squirrels and birds away, according to one social media creator.
One of the great benefits of using TikTok is the chance to share or discover knowledge about nearly anything, including gardening hacks.
Sometimes, deer, squirrels, and other animals can wreak havoc on your vegetable garden. One TikTok content creator shared a viral hack about how to keep small wild animals away from budding plants.
Article continues below advertisement
We'll take a look at the TikTok and what this home gardener said will help plants to grow without the pesky interference of squirrels, deer, or rabbits trying to eat them. Do plastic forks in the garden really work? If so, how does this tip work?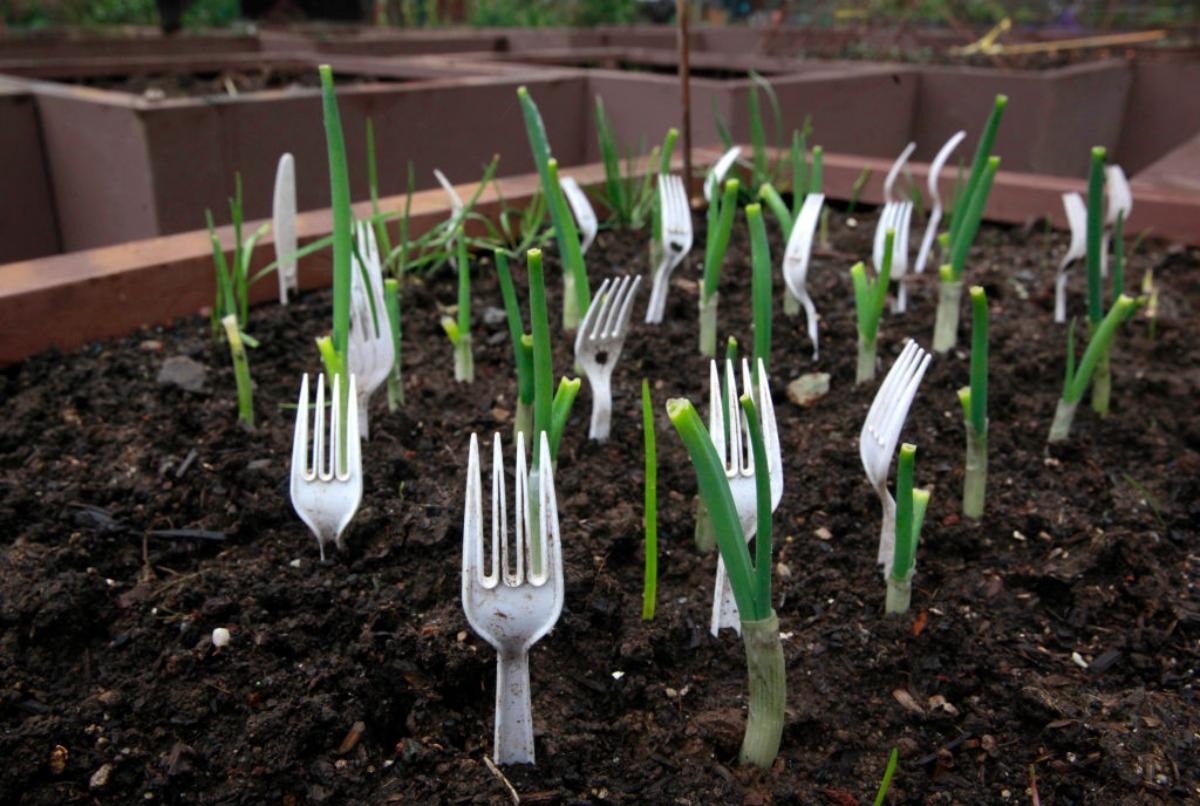 Article continues below advertisement
A gardener shared a hack using plastic forks to protect plants.
In a short TikTok video, the creator @HowDoesShe shared footage of a small garden bed with white plastic forks surrounding seedlings. Each seedling has four or five plastic forks around it, with the tines (pointy ends) facing upward. The overlaid text at the start of the TikTok clip stated, "It will save your garden. Might look a little crazy..."
The TikToker's garden contains plants labeled as lettuce, celery, sunflowers, and carrots, all in very early stages of growth. There's nothing very complicated about what they're doing, and it's explained in the video. The text next stated that people can put plastic forks around their baby plants as a means of repelling animals like squirrels and birds.
Article continues below advertisement
Some commenters on the video went a humorous route. One posted, "I always wondered where plastic cutlery came from. Now I know it's grown in fields just like produce. Where does one buy fork seeds?"
Another suggested adding egg shells to the mix: "YES! Something dug up my basil so I added forks and egg shells, basil is now thriving!"
Article continues below advertisement
Do plastic forks in the garden work?
Although the caption below the TikTok called plastic forks in the garden a "weird hack," it actually illustrates something that is a fairly well-accepted tactic for keeping hungry animals from decimating your plants. According to House Digest, placing plastic forks in your garden does work. It's a fairly inexpensive and chemical-free method of warding off unwanted critters.
House Digest gives a few reasons why the plastic fork hack can be such an effective animal repellent. One is that some animals may see the pointy forks as predators and therefore want to stay away. Plus, if a squirrel or other critter attempts to find a snack in your garden, they might receive an unpleasant surprise — a poke in the foot or elsewhere.
Article continues below advertisement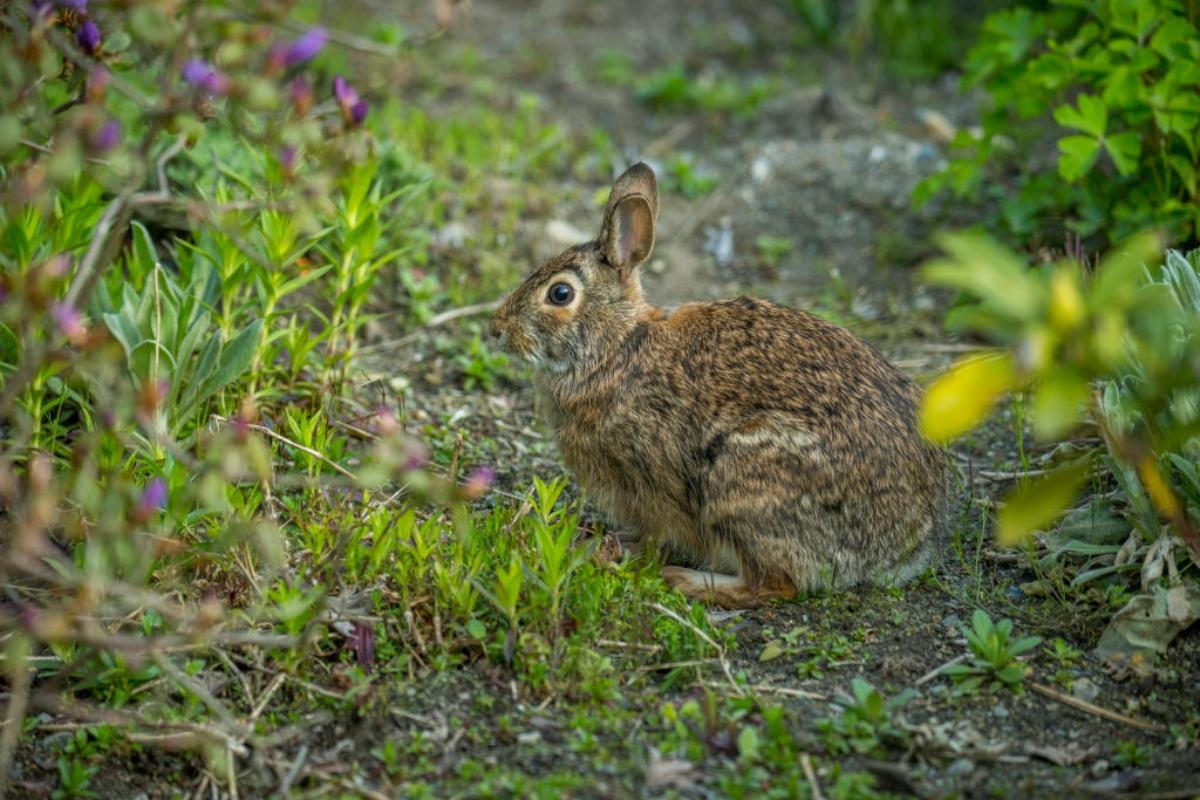 According to House Digest, human scent found on the plastic utensils is also a major deterrent for woodland animals. Since you've touched the forks when "planting" them around your seedlings and plants, some animals may be able to detect your scent on them and be warned to stay away from this potential predator.
Of course, given that we're aiming for a plastic-free existence, it's best if you don't rush out to buy a bunch of plastic utensils for this gardening hack. Instead, try to save up plastic forks you may receive from takeout food orders so you're using items you already have.
If you have access to wooden cutlery that's biodegradable or compostable, that would also be a great alternative for keeping animals out of the garden.