Potato Chip Company Is Using Eucalyptus Cellulose Film Packaging Instead of Plastic
A potato chip manufacturer in the U.K. is using eucalyptus cellulose film packaging for its snacks that is compostable. Here's how it works.
Who doesn't love opening up a fresh bag of potato chips for a salty, satisfying snack? Unfortunately, the plastic bags these types of snacks are usually found in are hardly sustainable packaging materials. Could there be hope in eucalyptus cellulose film packaging, like what one U.K. chip maker is using?
Article continues below advertisement
Article continues below advertisement
What is eucalyptus cellulose film packaging?
According to the National Center for Biotechnology Information, "cellulose-based biomaterials" are often considered a contender to help solve our problems with sustainability. Two Farmers uses sustainable cellulose to make the plastic-free packaging for their "crisps" (what we call chips in the U.S.).
In addition, the company uses plant-based inks and glues that are biodegradable.
Two Farmers specifies that its packaging is compostable as long as it is placed under proper composting conditions. The FAQ section also explains that the brand added a second layer of cellulose for freshness, which means the composting process takes 27-36 weeks. These bags therefore can't be considered "home compostable," but you can still technically compost the bags at home — it'll just take a bit longer.
Article continues below advertisement
According to The Cool Down, Two Farmers founders Mark Green and Sean Mason had an eye on sustainability from the beginning when they started producing their chips. This seems evident from the fact that they are farmers who not only grow the potatoes for their product, but also harvest, store, cook, and pack them, cutting down on steps and their environmental footprint.
Article continues below advertisement
Is cellulose packaging eco-friendly?
In general, packaging made from sustainable cellulose materials is more eco-friendly than plastic-based packaging. Cellulose packaging is approved by the FDA for use in food packaging and other products, per Good Start Packaging. Since it's made from sustainable materials like eucalyptus, hemp, wood, or cotton, cellulose can help keep a lot of harmful plastic out of the environment.
Considering that it can take 20 years for petroleum-based plastic bags to degrade in the ocean, per Good Start Packaging, it's definitely preferable to shift to products using compostable packaging materials like Two Farmers. However, be sure to read labels carefully to ensure you're composting materials properly.
Article continues below advertisement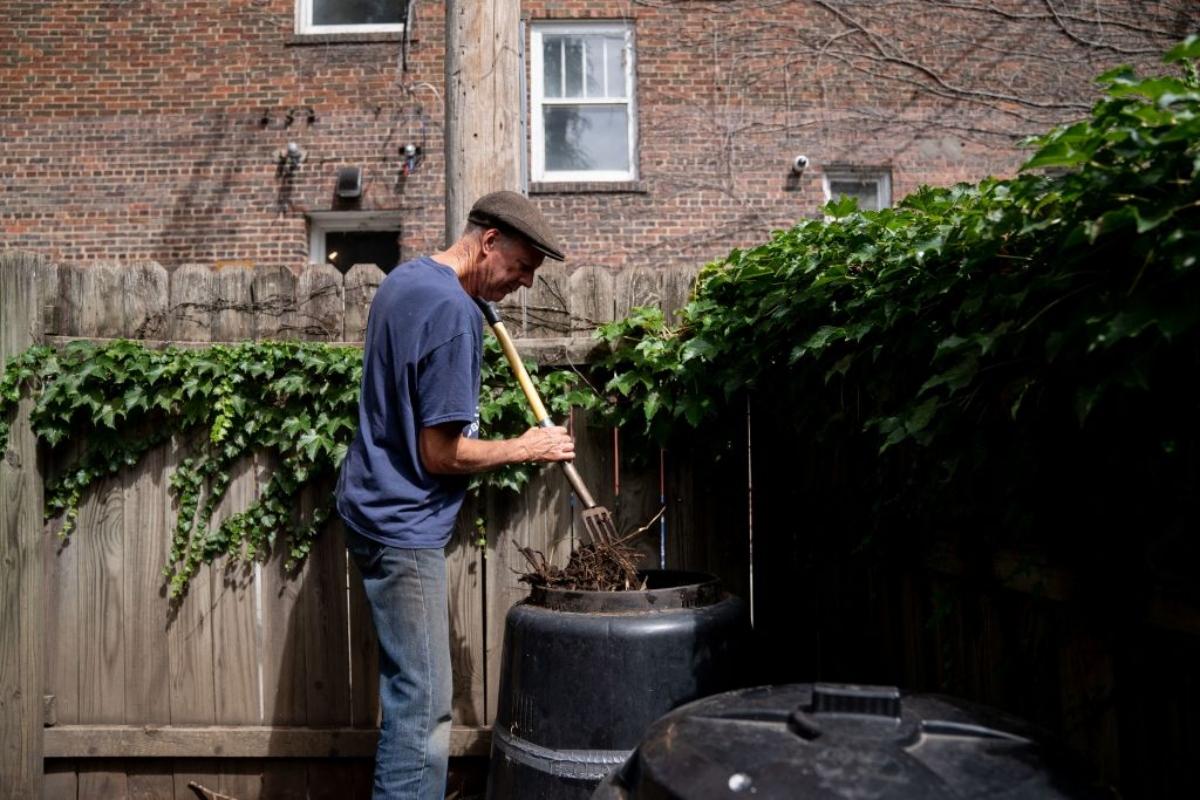 What other snack brands use compostable packaging?
Article continues below advertisement
Alter Eco is another company doing good through its packaging and other eco-friendly initiatives. In 2013, it launched the first fully compostable candy wrapper for its chocolate truffles. All of its products are packaged in materials that are either recyclable or compostable.
Sun & Swell is another of many brands that have made the switch to compostable packaging. The brand says that 100 percent of products available for purchase at its own website are compostable; however, some of its products on Amazon and in retail stores may not have fully compostable packaging.
Even though compostable packaging is better than plastic packaging, single-use food packaging is pretty environmentally inefficient. Using reusable and refillable containers would be a much stronger solution for our planet, but we'll need major innovation and policy changes to move society away from our current single-use culture.