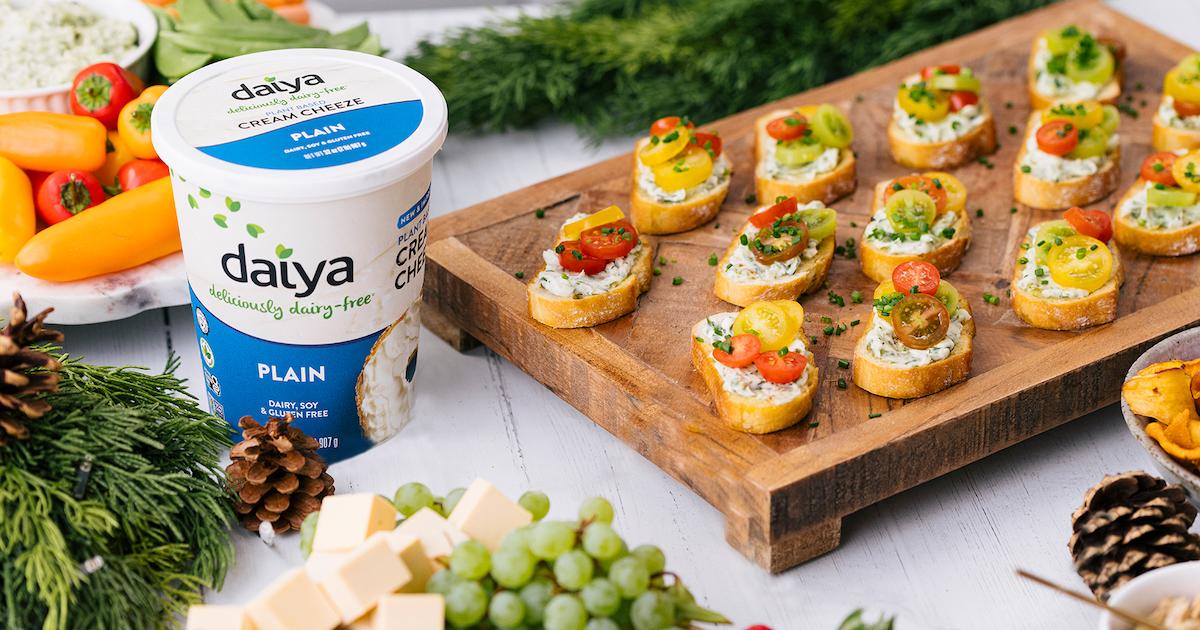 Daiya Is Reformulating Its Vegan Cheese Again — This Time, With New Fermentation Technology
When Daiya was founded in 2008, it was virtually the only vegan cheese brand on the U.S. market. And anyone who's been vegan since those dark days will tell you that Daiya cheese has made a remarkable transformation in the past 15 years, evolving from a cardboard-esque product to a delicious plant-based staple that actually tastes and melts a lot like dairy cheese.
And Daiya continues to evolve. The plant-based company just announced a multi-million-dollar investment in natural fermentation technology that Daiya believes will result in "a plant-based cheese that is tastier, meltier, and stretchier than any other on the market."
Article continues below advertisement
"This is one of the largest investments in next generation plant-based cheese since we started the company 15 years ago, and with it Daiya is raising the bar for what consumers can expect from the category," Michael Watt, CEO of Daiya, said in a statement shared with Green Matters ahead of the announcement.
To learn more about Daiya's new investment, what natural fermentation is, and how it compares to precision fermentation (which is how most lab-grown dairy products are made), read on.
Article continues below advertisement
What is natural fermentation?
As defined by Healthline, natural fermentation is a process in which microorganisms (like bacteria or yeast) are used to convert carbohydrates (like sugar or starch) — into natural preservatives (like acids or alcohol). This process not only naturally keeps foods fresher for longer, but it also means that the fermented foods taste more tart and tangy than they did originally.
Article continues below advertisement
At home, it's easy to DIY ferment things like vegetables by simply soaking them in vinegar along with a few spices — resulting in fermented foods like sauerkraut, pickles, and kimchi.
But fermentation is capable of achieving mind-blowing results when modern technology comes into play.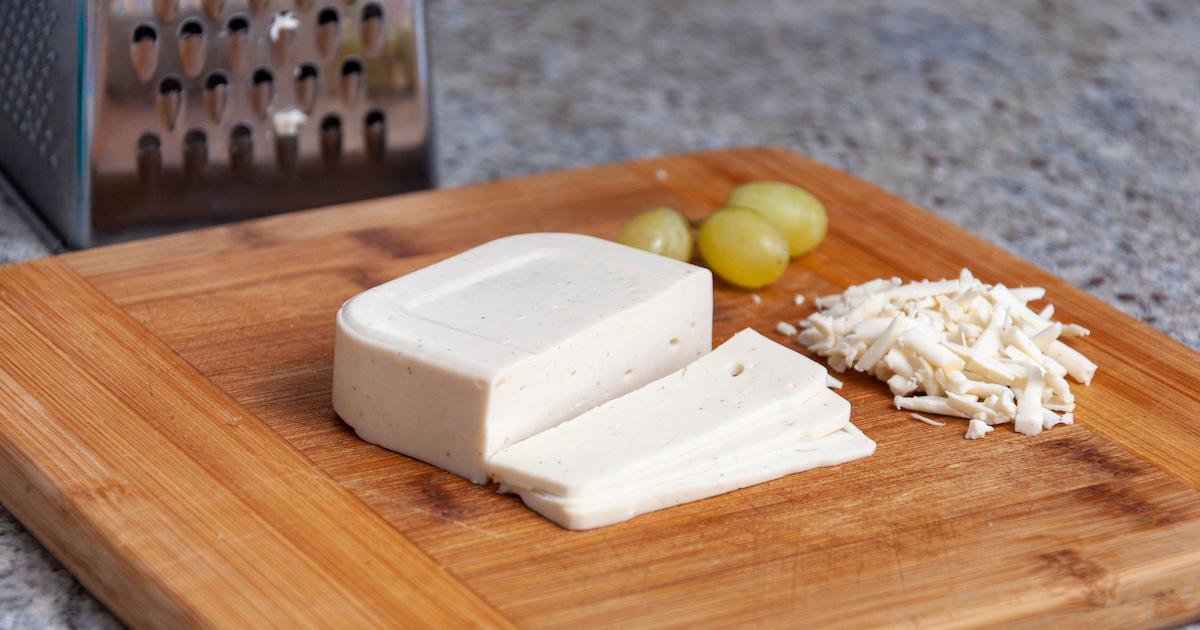 Article continues below advertisement
Daiya is investing millions in fermentation technology to make vegan cheese.
Daiya plans to take the process of fermentation to the next level with its new natural fermentation technology, which will blend modern technology with traditional cheesemaking methods.
Article continues below advertisement
Precision fermentation is technically a GMO (genetically modified organism) technique, something that some consumers have mixed opinions on. And Daiya thinks it can achieve a similar (if not better) result by using natural fermentation technology.
"We've worked with experts to develop a facility and formulation that is world-class," Jamie Siu, R&D Director, Advanced Research and Technology at Daiya, said in a statement. Daiya will do this fermentation work in its large, modern production facility in Burnaby, British Columbia, Canada.
"For our team to be able to deliver this fermented product has been no small task. It has involved extensive research and development in the traditional art of cheesemaking, applied in a plant-based setting," Siu added.
Article continues below advertisement
Daiya's new fermented cheese should hit the market this year.
The brand — which is investing millions into this new project — has yet to describe exactly what this process will look like. But customers won't have to wait too long to find out, as Daiya is planning for products made using this new technology to hit the market by the end of 2023.
Article continues below advertisement
"We believe that the future of plant-based cheese achieving parity to dairy lies in traditional fermentation techniques," added Watt. "I don't believe any brand has fully cracked the code on a formula that cheese lovers feel entirely confident in – Daiya is going to change that!"
A report by Grand View Research estimated that by the year 2030, the global vegan cheese market will be worth $7.10 USD billion — so there's no better time than the present for businesses to hop aboard the vegan cheese innovation train.