You Can Make Better Vegan Cheese in Your Kitchen (With Some Trial and Error)
Letting go of cheese is the hardest part of going vegan for many — thankfully you can make vegan cheese in your own kitchen. Here's how.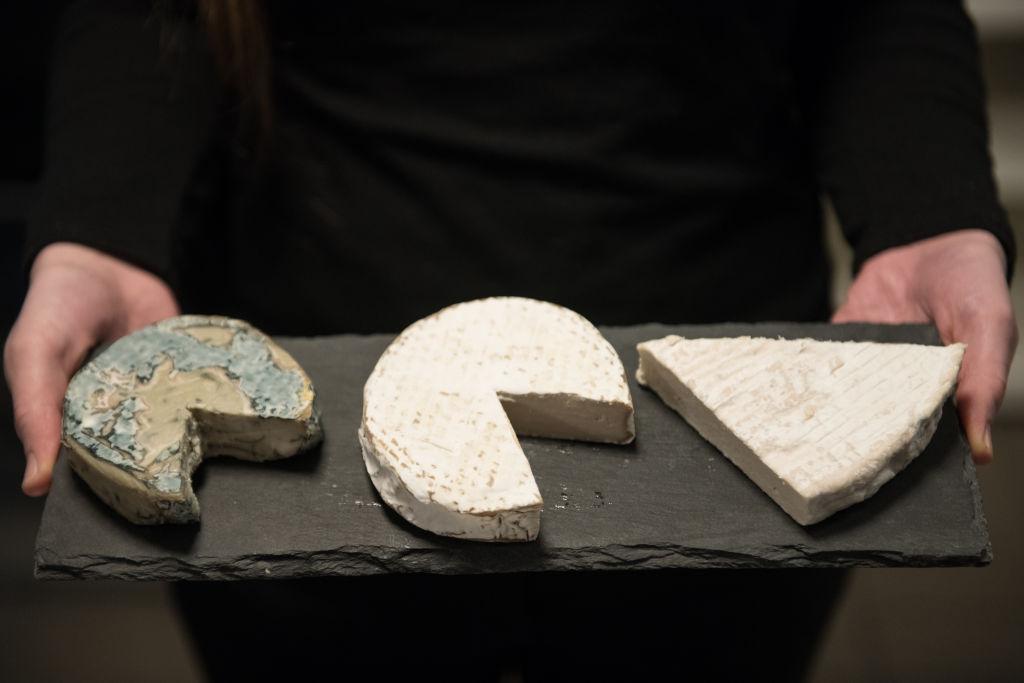 Going vegan has continuously been proven as one of the most efficient ways for individuals to drastically reduce their environmental impact— but giving up cheese is often the final roadblock many struggle to overcome when going vegan. Plant-based cheeses at the store are often expensive, but thankfully you can make certain substitutions at home with a little bit of trial and error. Here are our tips on how to make vegan cheese in your own kitchen.
Article continues below advertisement
Some key things you'll need to make vegan cheese:
There are a few key ingredients and tools used in almost every vegan cheese recipe, so before you dive into any recipe, you'll want to make sure you have these on hand.
For starters, you'll need a pretty reliable food processor or high powered blender. Many of these cheese recipes are reliant on a food processor to give them the smooth texture of cheese, and if you don't have this appliance, you could find your vegan cheese turns out a bit gritty.
Article continues below advertisement
Next, you'll want to make sure you have lemon juice and nutritional yeast. The acidity of the lemon juice helps in the process of cheese-making, and most recipes require it. Nutritional yeast is also used in most recipes that result in a cheese-like creation, and while it's not exact, it'll help you come the closest to replicating that taste.
Cashews or other nuts are also often used in these sauces, though if you're allergic to nuts, you'll want to use a recipe that has vegetables as its base.
How to make vegan parmesan:
Vegan parmesan is probably one of the easiest vegan cheeses to make since it only requires a couple of ingredients. All you'll need is:
1/2 cup raw cashews
2 tablespoons nutritional yeast
Garlic salt to taste
Put these ingredients in your blender or food processor and blend until it's crumbly — like the parmesan you can buy in a shaker bottle at the store. You can, of course, adjust the measurements for this as needed depending on your personal preferences.
Article continues below advertisement
How to make vegan cheese sauce:
Vegan cheese sauce requires a much different process to make and most of the recipes are good for those with nut allergies. To make this, you'll need:
1 cup cooked potatoes
1/2 cup cooked carrot
1/4 cup vegetable oil
1/4 cup non-dairy milk of choice
2 tsp lemon juice
1 1/2 tsp arrowroot flour or a handful of cashews (if you're looking for a thicker sauce, though you can omit either of these ingredients)
Seasonings to taste
Article continues below advertisement
Toss your ingredients in a blender, and blend until completely smooth. You can also strain it through a cheesecloth if need be, to remove any gritty bits for an extra-smooth texture. Depending on what flavorings you use, this kind of vegan cheese is good for dipping, nachos, mac and cheese, or anywhere where you would traditionally use a cheese sauce.
Article continues below advertisement
How to make a hard vegan cheese:
Making a hard vegan cheese is more difficult to master and will likely take some practice before you perfect it — but for those who love to mess around in the kitchen, it's a great challenge to take on. To make a hard vegan cheese, you'll need agar agar powder, in addition to the cheese base of your choice (whether that's cashew, vegetable, or plant-milk based).
Agar agar powder is what makes the cheese "harden," giving it the texture of traditional dairy cheese. We're not providing an exact recipe because the amount of agar agar you'll use depends on the powder's strength and the ingredients of your cheese sauce, so you should start by trying out some recipes already tested by food bloggers.
Green Matters' new book, Green Living, is the perfect guide to living an eco-friendly lifestyle for people at every stage of the process. You can order Green Living here.