A Risky Climb Down Lake Michigan's Sleeping Bear Sand Dunes Could Cost You $3,000
Climbing down Lake Michigan's Sleeping Bear Sand Dunes might sound like an exhilarating experience, but a rescue could cost you $3,000.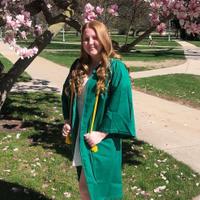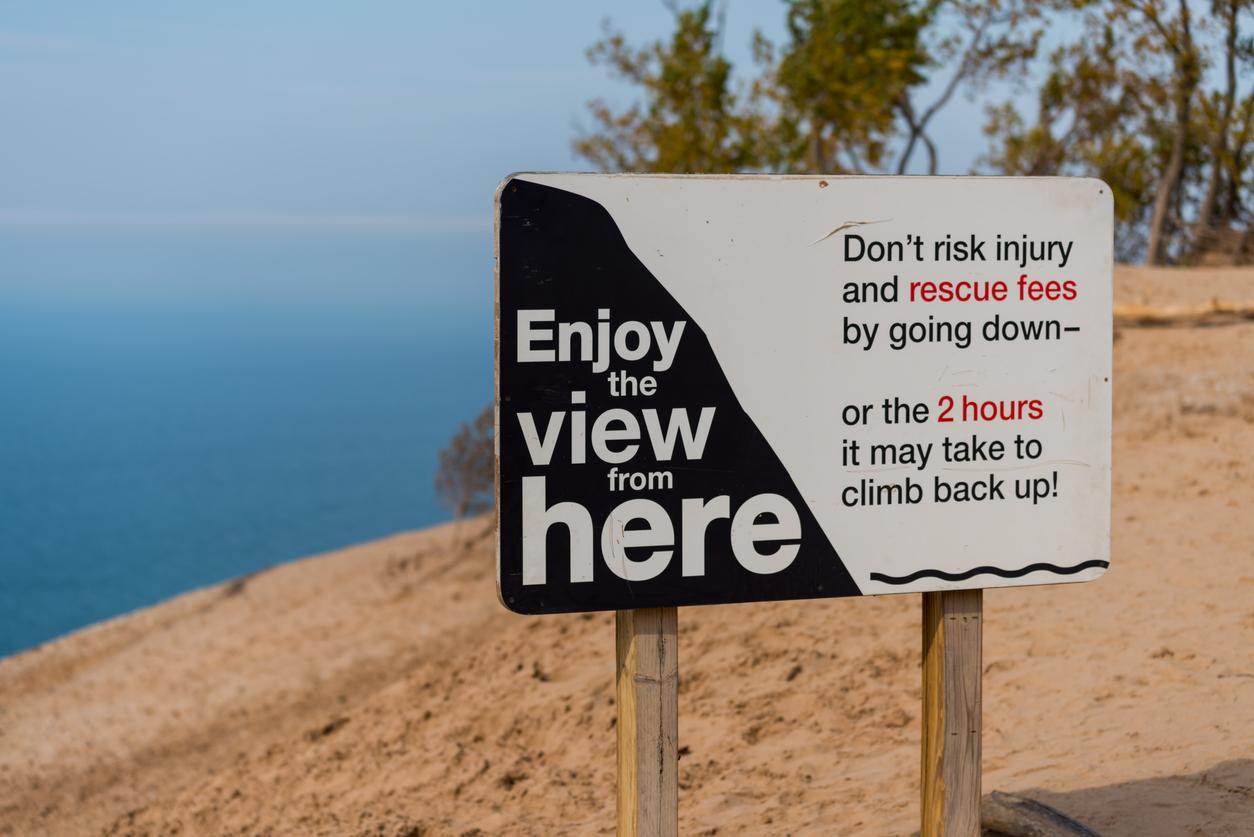 If you've ever visited Lake Michigan's Sleeping Bear Sand Dunes, you've probably seen the "beware" signs. They're typically perched atop the intimidating bluffs overlooking the lake, and they urge excited tourists not to climb down the dunes.
Despite the warning, it's not uncommon to see a swarm of people attempting the scramble anyway. However, just because you see others give it a shot doesn't mean you should — there are plenty of reasons not to give in.
Article continues below advertisement
Climbing down the Sleeping Bear Sand Dunes can be dangerous and costly.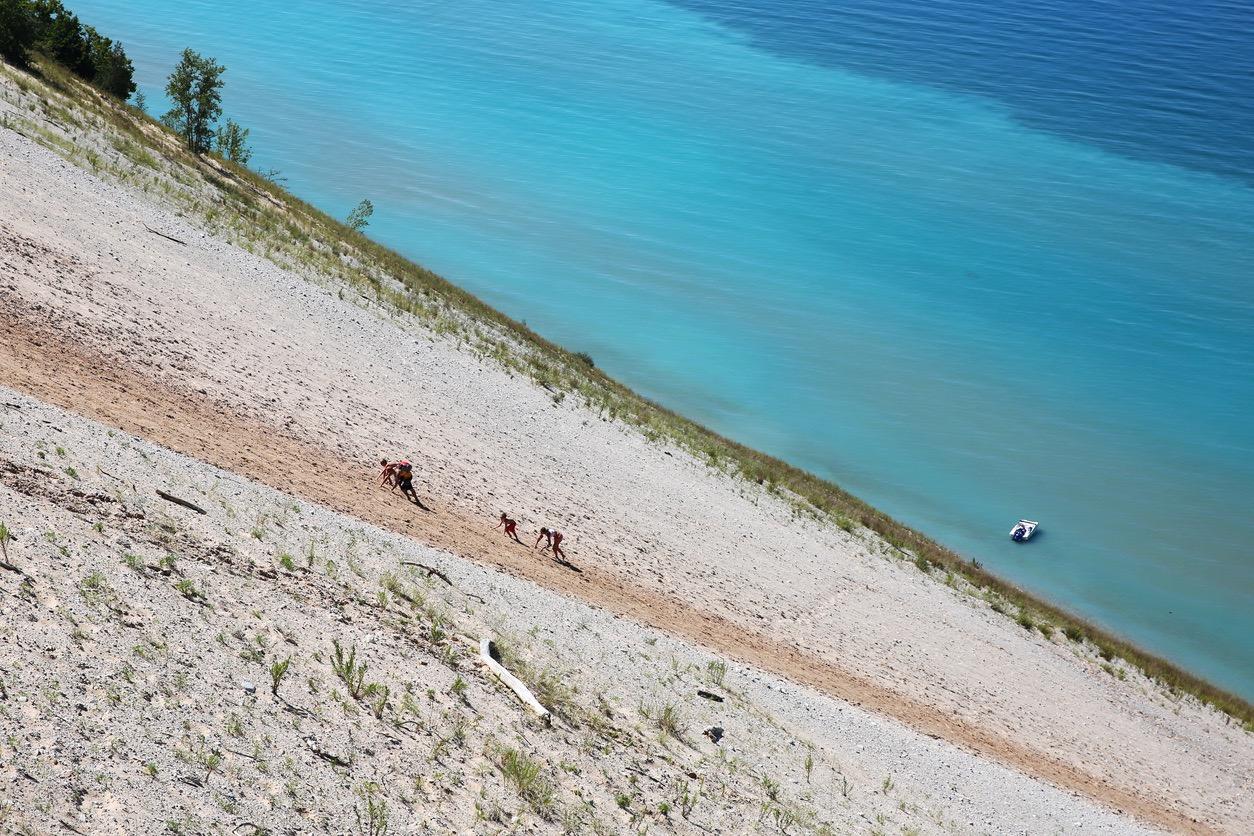 Arguably, the sky-high cost of rescue services is one of the most convincing reasons not to attempt the climb. If you've underestimated the ascent and can't make it back up — which happens an average of 32 times a year, according to UpNorthLive — you'll have to call for help.
Rescue services can cost up to $3,000, a staggering expense. Assistance efforts require many people and sometimes demand a ton of equipment. It's not always a simple task.
It's important to understand that these sand dunes are incredibly steep, and there's not exactly a beach waiting for you at the bottom. Once you make it down to the lake, the only way up is by turning right back around.
Article continues below advertisement
From the top, it might not look too challenging. You'll probably even see people completing the climb successfully and encouraging others to try it. But looks can be deceiving, and just because someone else did it doesn't mean you should. The view from the bottom of the dunes isn't nearly as reassuring as it is from the top.
The impending cost of rescue services isn't the only reason to decide against the climb. It's still extremely dangerous even if you're ready and willing to spend $3,000.
Ascending the bluff is not easy. The job is strenuous, to say the least — the steep grade combined with loose gravel, falling rocks, and hot temperatures can create a bad situation, according to the National Park Service (NPS). Not to mention, the exposed sand can become so hot that it can cause second-degree burns.
Article continues below advertisement
To safely climb some sand dunes, check out the official Dune Climb.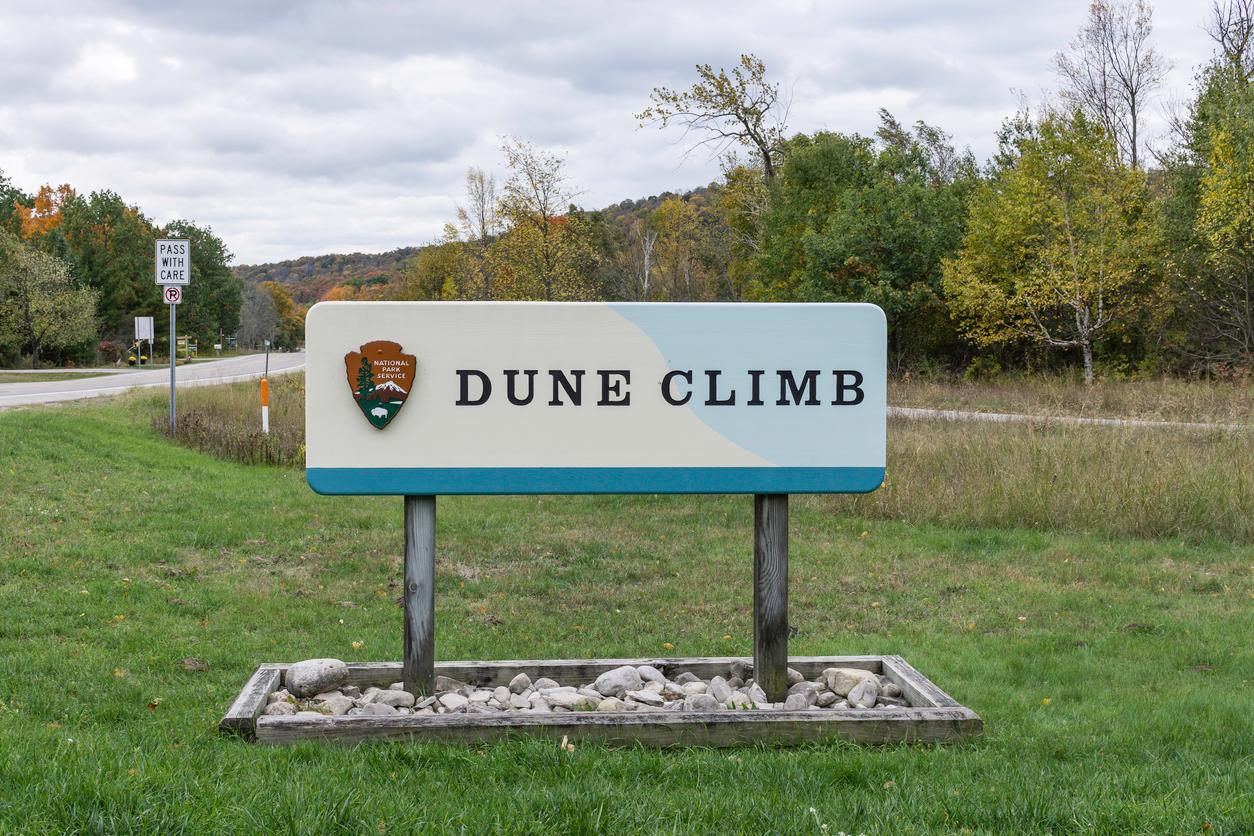 Why risk your safety (and wallet) when you can just head to the Dune Climb instead? That's right, there's an entire section of the park designated for climbing the dunes! This area is not as steep as some of the nearby overlooks.
It's still not an easy activity, though. To complete the Dune Climb, you must be thoroughly prepared, especially since some of the most dangerous factors are still in play. Visitors will still have to deal with high temperatures and major physical exertion — the upside is that it's much easier to turn around if you change your mind.
Getting to the top of the first dune can take as few as 10 minutes. You can see a spectacular, panoramic view of Little Glen Lake here. However, if you want to see Lake Michigan, you'll have to embark on an hours-long journey that takes you up and over five large sand dunes.
If you want your trip to be enjoyable, it's best to come prepared. Bring a map, appropriate footwear, and plenty of water.