If You're Getting Into Rock Climbing, Eco-Friendly Gear Is Essential
If you're delving into the vast world of rock climbing, obtaining safe gear is essential — here's how to make sure your hobby is sustainable.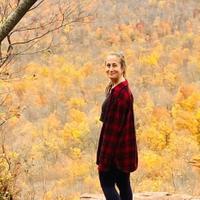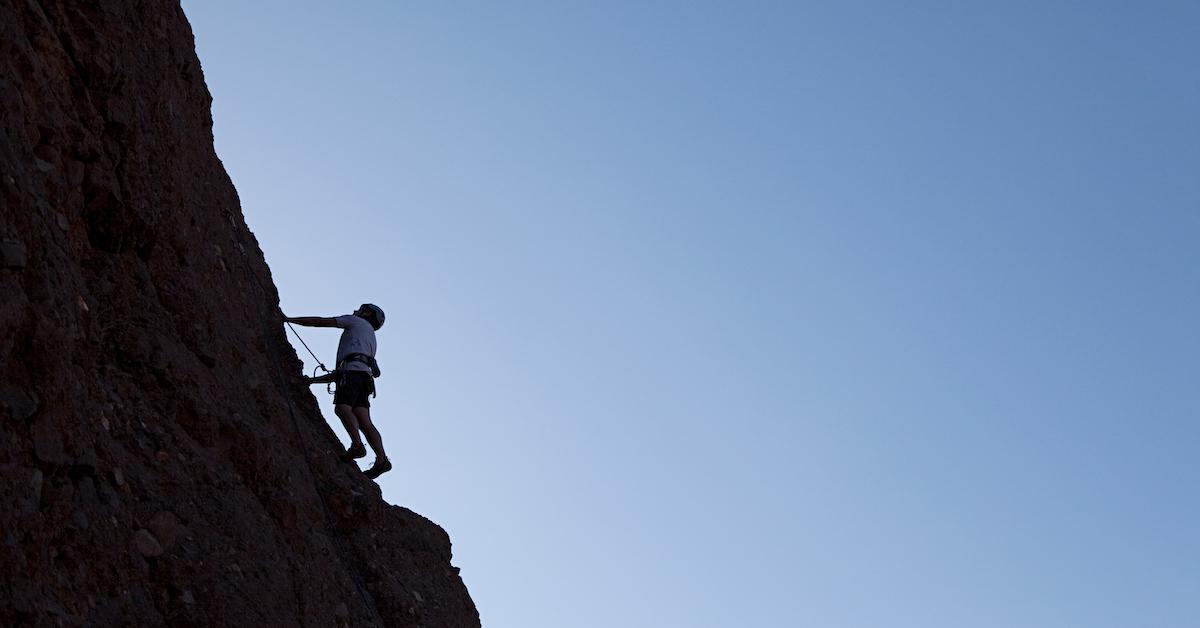 Although rock climbing is all about loving and respecting nature's beauty, it evidently requires quite a bit of gear. And as we know, buying any new equipment often comes with single-use packaging, and it can be made from unsustainably sourced and non-biodegradable materials. That's precisely why we've created a guide to ensure your passion for rock climbing is eco-friendly — so you can explore the planet, sans the eco guilt.
Article continues below advertisement
Rent some — or all — of your climbing gear.
Renting rock climbing gear is a solid option, especially if you're new to the sport and aren't sure how much you like it yet, or if you live in an apartment with little to no storage space. That said, there are so many places that offer rock climbing gear rentals. For example, REI has a gear rental option for all outdoor sports, from rock climbing to snow shoes. Since it's from REI, it's guaranteed to be in great shape and reliable, and the prices really aren't too shabby.
Northeast Mountaineering also has everything from helmets to harnesses for rent, but if you need something specific, they might not necessarily have it in stock. So, hopefully you'll find yourself there at the right place, at the right time.
The same goes for Rock and Snow, but it's based in New Paltz, N.Y., and you'll have to pick up the gear for yourself — so being local is imperative.
Article continues below advertisement
Buy used climbing gear.
Just like buying used clothes, buying used climbing gear cuts down on perfectly good equipment from going to waste. Again, REI is a great resource for used gear, and so is Gear Trade, which lets you buy used equipment, and send in old gear for an incredible discount.
Outdoor Gear Exchange is another good one — the store is located in Burlington, Vt., but you can ship anything on the store's site to anywhere in the U.S.
Article continues below advertisement
And as per usual, Facebook Marketplace is an easy way to find anything used — a shocking number of people are constantly trying to get rid of old gear, so you're likely to find something in your size for cheap.
Article continues below advertisement
If you're buying new climbing gear, here are a few eco-friendly brands:
Because rock climbing is such a nature-focused sport, it comes as no surprise that there are so many sustainable climbing brands out there. If you're in need of shoes, definitely check out La Sportiva — the company has a great recycling program for used gear, and it's partnered with the European Outdoor Conservation Association, which supports environmental initiatives.
For all things alpine and rock climbing, Arc'teryx has a wide range of inventory, with a mission to create sustainable, long-lasting gear. The company is also committed to achieving a circular economy, and is committed to its fair trade certification, to ensure its employees are treated properly, and that its resources are 100 percent sustainable.
Article continues below advertisement
Kush Climbing is another rock climbing company that's 100 percent committed to sustainability. It's a super small company that handmakes and custom makes each piece in Colorado, using only sustainable materials such as hemp and recycled fibers.
And because rock chalk unfortunately comes from magnesium carbonate, which is mined, Climbing Addicts makes eco-conscious rock chalk that uses environmentally friendly processes to make their product.
Green Matters' new book, Green Living, is the perfect guide to living an eco-friendly lifestyle for people at every stage of the process. You can order Green Living here.