Surfing Lake Michigan: One of the Most Adventurous Fall Activities
Surfing Lake Michigan is a popular fall activity. The Great Lakes surfing experience is an intense one though, with freezing temperatures and strong currents.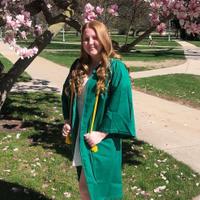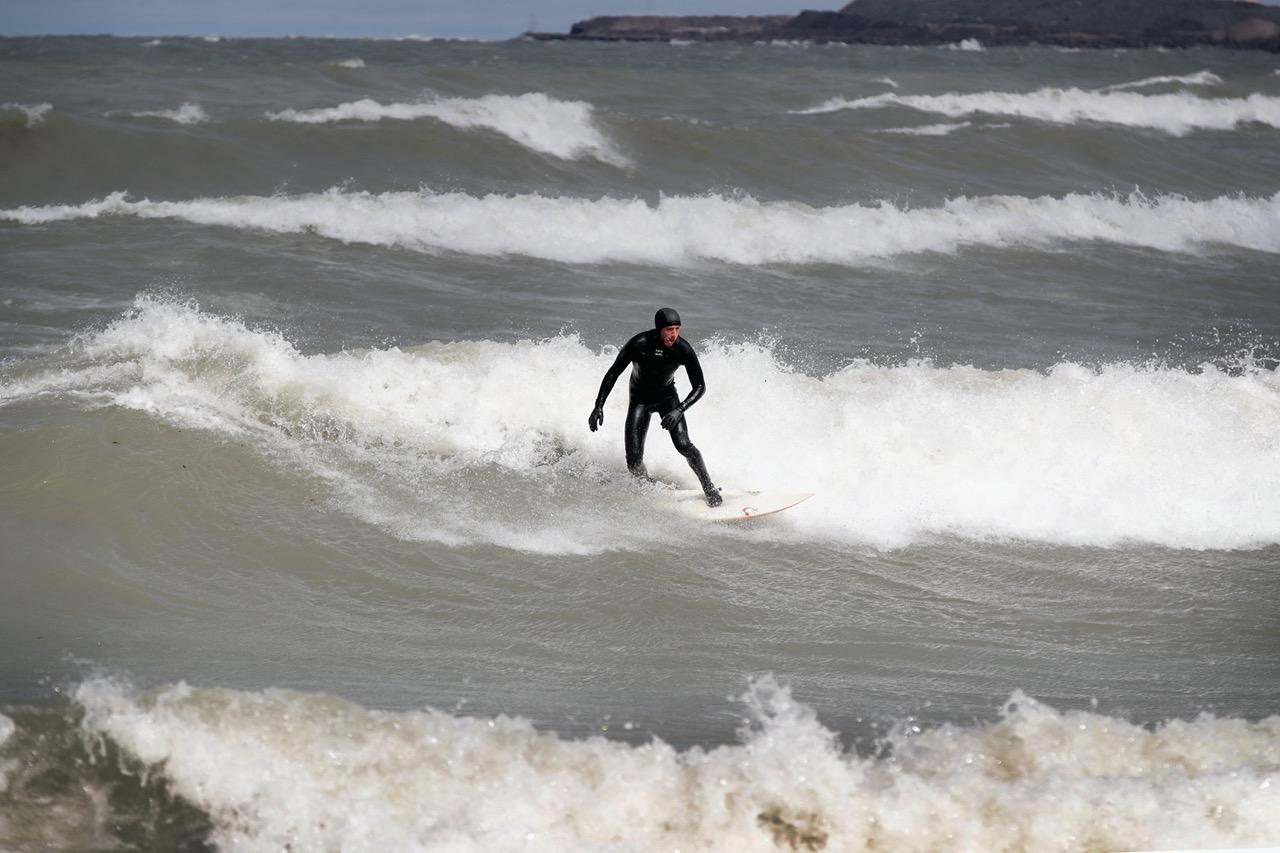 When you think of surfing, you probably aren't picturing a lake — or Michigan for that matter. Yet every fall and winter, surfers put on their suits and head to Lake Michigan to hit the waves.
Perhaps you've exhausted all of the regular fall activities like pumpkin carving, apple picking, and trick-or-treating, and you're looking for something more adventurous. Surfing Lake Michigan could be the perfect fall activity for you — if you're up for it.
Article continues below advertisement
Surfing in Lake Michigan has a few requirements.
If you want to surf the lake, showing up with your board in July probably isn't going to work. In the summer, the swells aren't as frequent and your chances of catching a wave that's actually rideable are slim.
Fall and winter are the best seasons for surfing Lake Michigan. This is because these seasons tend to be windier which creates larger swells. Surfer Today explains that as the difference between the air and water temperatures increase, the swells increase too.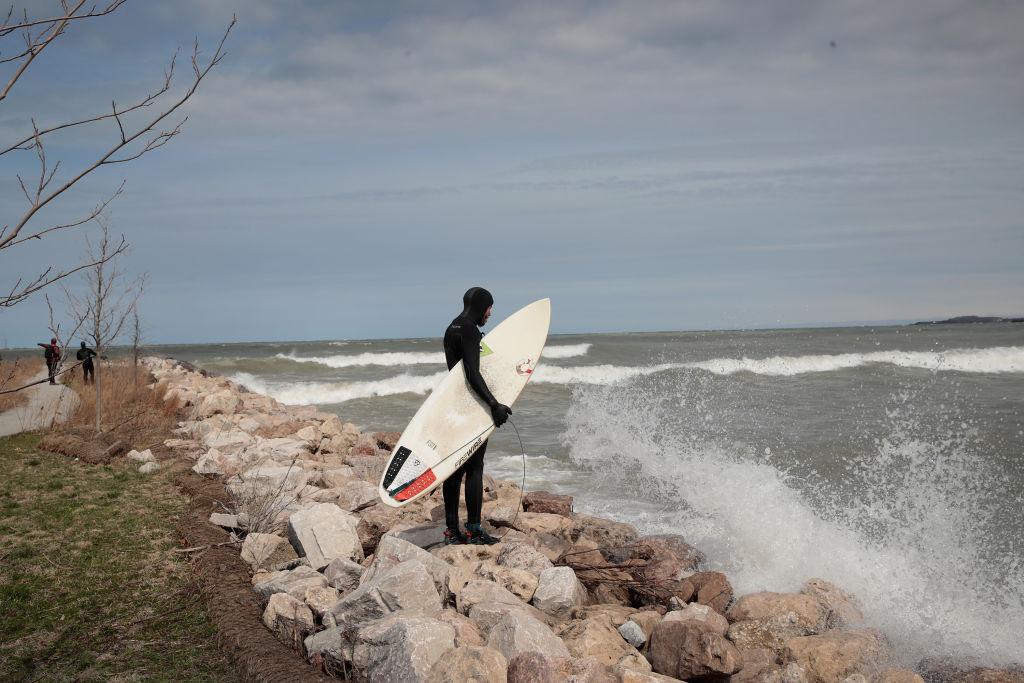 Since surfers are likely in freezing temperatures, having the proper gear is absolutely crucial. According to Surfer Today, earplugs, gloves, boots, and a super-thick wetsuit are all necessary. The conditions on Lake Michigan during the fall and winter are pretty intense — going surfing without this gear could be extremely dangerous.
Article continues below advertisement
Speaking of danger, surfing in Lake Michigan shouldn't be considered a spontaneous activity. Having the proper equipment, training, and knowledge is a requirement. Even though you're surfing on a lake, it's no ordinary lake. Lake Michigan surfers might have to fight strong rip currents, choppy waters, and harsh winds, Surfer Today explains.
Not only are the lake conditions rough in the fall and winter, but the cold temperatures are a major concern as well. The Sleeping Bear Surf and Kayak website warns surfers of the risk of hypothermia due to below-freezing water temperatures and even colder air temperatures. This is why the right gear is so important.
Article continues below advertisement
Is surfing in Lake Michigan environmentally-friendly?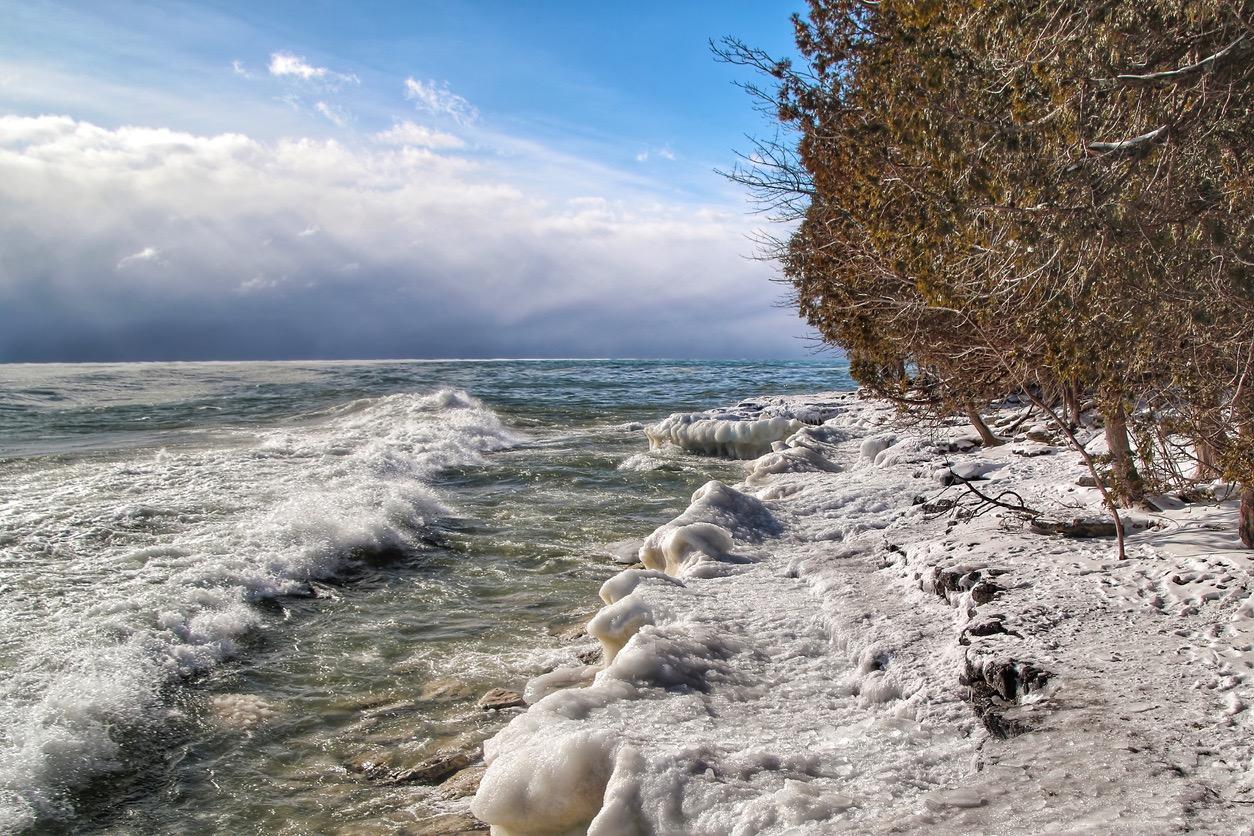 In general, the actual act of surfing is usually not harmful to the environment. Getaway explains that the one exception is surfing in tropical locations. Sometimes people walk over reefs in order to get to the waves, and this act can damage organisms that live in the reefs.
While a lot of surfers are seen as environmentally conscious, that's not always the case. This study published by the NIH explains how this view of surfers conflicts with data that shows them buying a lot of apparel and traveling often.
These two ideas collide with one another to create a sort of cultural dissonance. That is, surfers might see themselves as people who love the environment, yet some of their actions can actually harm the environment.
Article continues below advertisement
Surfboards, for example, aren't always great for oceans. The LA Times explains that boards are typically made with polyurethane foam, which is highly toxic. If a board breaks while surfing, it causes pollutants to go into the ocean — or the lake, if you're in Michigan or surrounding states.
Nature can offer amazing opportunities to have some fun, that's for sure. But similar to how nature takes care of us, we have to take care of it too.