From Teach-Ins to "Techno Striking": How the Environmental Movement Has Evolved Since the First Earth Day (Exclusive)
Climate change protests have evolved immensely since the start of the environmental movement.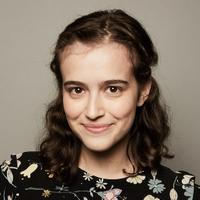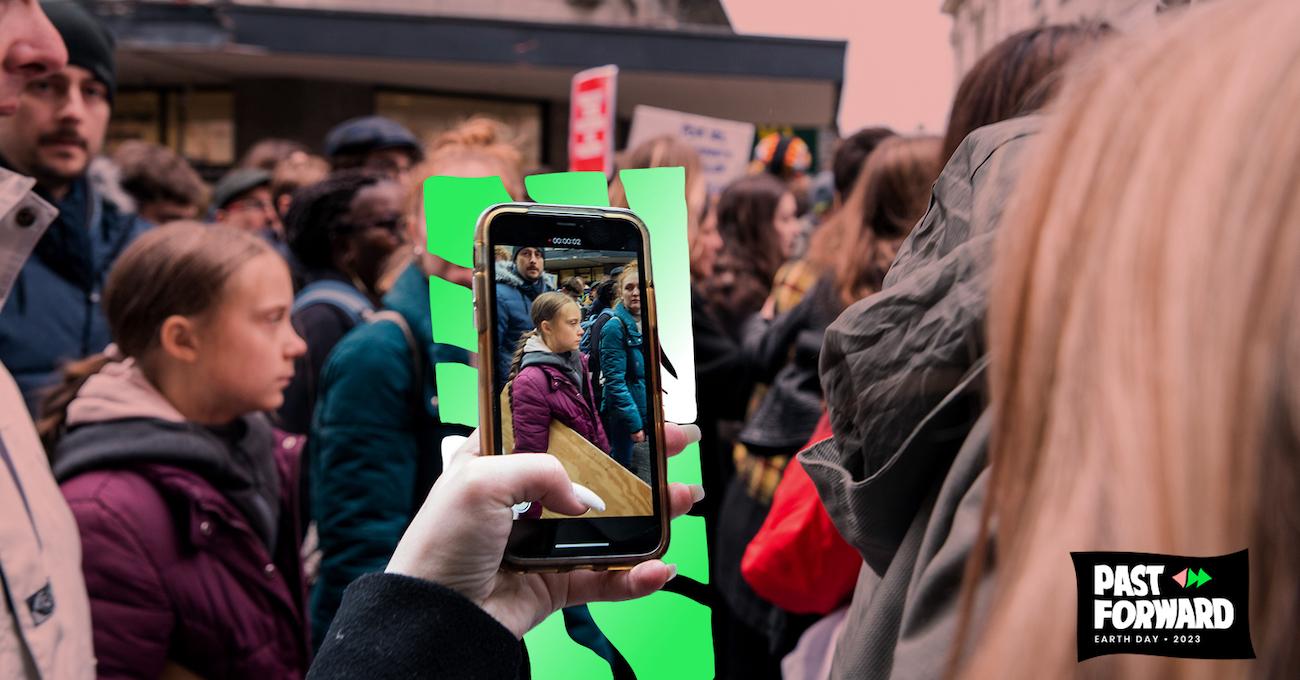 Article continues below advertisement
Not only has modern technology helped climate activists spread the word about their protests and demonstrations more efficiently and clandestinely, but it has also become a tool used during protests themselves — for instance, in France, a climate activist has gone viral for her techno dance protests.
We spoke with Mathilde Caillard, who has become known as France's "techno striker," to learn more about how her climate justice group uses technology to amplify its message. Keep reading for a look into how technology has caused the environmental movement to evolve over time, as well as Caillard's perspective on technology in the climate movement.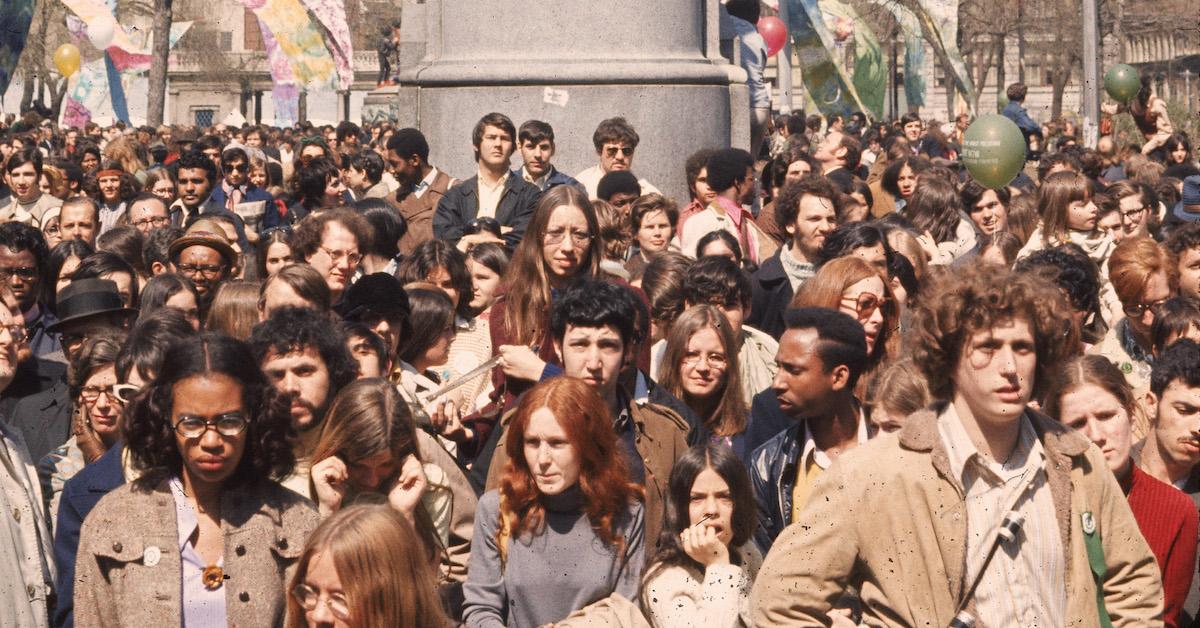 Article continues below advertisement
Technology has allowed climate activists to better plan demonstrations.
The first Earth Day was the "biggest non-religious event in human history," according to EarthDay.org president Kathleen Rogers. The day saw protests and teach-ins all across the U.S., and is largely credited with causing President Nixon to found the EPA — and all that was done without the use of smartphones, digital computers, or any of the other modern technology we use today.
Now, tools like social media, video chatting, and organizing software have allowed protesters to ideate, plan, and spread the word about their climate protests and demonstrations. Encrypted messaging and video chat platforms such as Signal also allow activists to covertly plan actions without risk of their messages — and therefore, their protests — being intercepted.
Computers and smartphone apps also easily allow activists to easily design eye-grabbing graphics, logos, protest signs, and banners.
Article continues below advertisement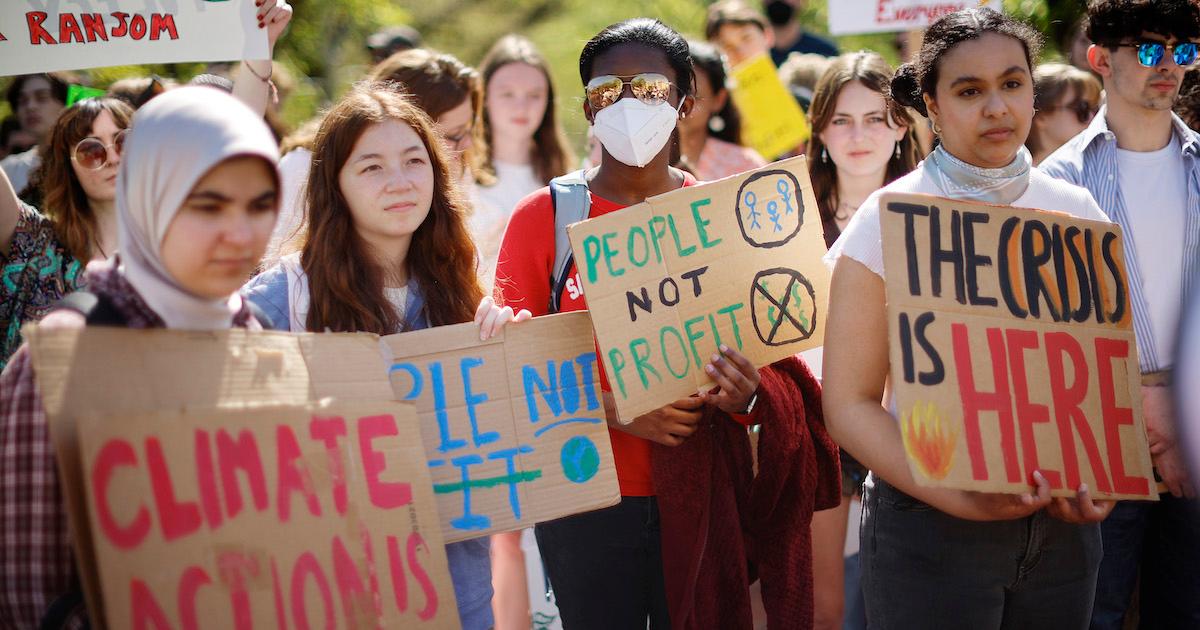 Smart phones and social media help climate activists spread their message.
Nowadays, there are about 6.84 billion smartphones on our planet, representing about 85 percent of our global population of 8 billion, as per Exploding Topics.
Basically, nearly every human being on Earth is walking around everywhere they go with a high-quality digital camera in their pocket, meaning capturing images and videos of climate actions is much easier than it was at, say, the first Earth Day, when digital cameras did not yet exist.
Article continues below advertisement
Think about small protests that become huge news, all because of smartphones. For instance, in 2022, many protesters went viral for targeting famous works of art in the name of climate change: A demonstrator threw cake at the Mona Lisa, and two Just Stop Oil activists threw canned tomato soup onto one of Van Gogh's "Sunflowers" paintings, among various other actions.
These moments would not have been nearly as powerful had bystanders not taken photos and videos of the demonstrations, and had social media users and reporters not rushed to spread the viral news.
And in many cases, technology has helped activists hold protests digitally, especially since the onset of COVID-19 lockdowns. In March 2020 Greta Thunberg moved her weekly climate strikes to social media, encouraging people to post photos holding protest signs, along with certain hashtags.
Article continues below advertisement
Similarly, activists have harnessed the power of the internet for other means of climate activism. For instance, websites like Change.org have allowed petitions to be conducted online almost exclusively, and platforms such as GoFundMe and Cash App have allowed activists to raise money needed for protest supplies, bail funds for arrested protesters, and more.
Letter-writing campaigns, which used to take endless hours of writing actual letters, are now set up on websites where individuals can quickly send out prewritten emails. There are also social media comment storms, which involve activists simultaneously flooding the social media page of a brand or politician with comments expressing their outrage.
Article continues below advertisement
In France, techno dancing is being used to make pension protests more interesting.
In 2023, protesters all across France are rallying against President Emmanuel Macron, who has proposed raising France's age of retirement from 62 to 64. This is not only a human rights issue, but a climate issue, too. As activist Mathilde Caillard tells Green Matters over email, via a translation from French, "the youth and the climate movement oppose the pension reform because we reject the system underpinned by this reform."
One group leading these protests is Alternatiba Paris, a French activist collective fighting for climate and social justice. Many videos of group member Mathilde Caillard techno dancing while protesting this issue on the streets of Paris have gone viral, with viewers drawn into the unique techno beats, Caillard's magnetic dancing, and the angry-yet-joyful tone of these marches.
Article continues below advertisement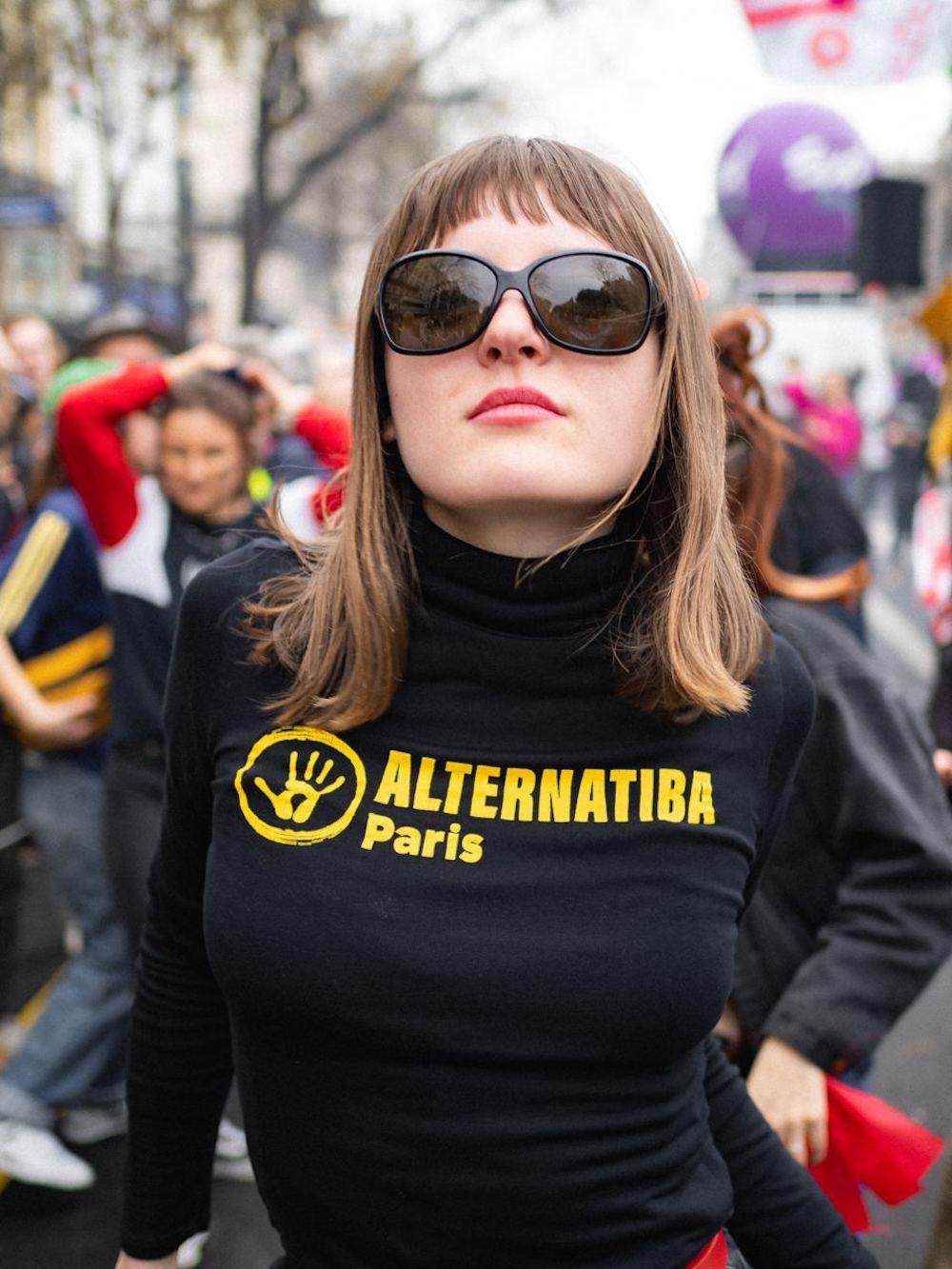 Mathilde Caillard has become known as the "techno striker" amidst France's pension protests.
Caillard, who has been volunteering with Alternatiba Paris since 2019, tells Green Matters via email that she and her fellow activists are always thinking of new ways to "animate" their civil disobedience actions. Two members, Éva and Rémi (who is a DJ), came up with the idea of recording protest chants to the tune of techno beats, and playing them loudly during protests.
After recording the chants, the group decided to incorporate dancing into protests, to encourage people to walk along with them.
Article continues below advertisement
Chants like "Pensions! Climate! Same fight! No retirees on a burned planet!" and "Tax the rich!" are seen playing alongside techno beats in various videos of the protests. (They sound better in French.) In the clips, Caillard chants along and shows off voguing-esque techno dance moves.
Caillard says the idea to dance to the beat of the group's recorded techno chants was inspired by other activists, past and present, who have used song and dance in demonstrations.
Article continues below advertisement
"Dance has always been used as a mode of struggle," Caillard tells Green Matters, pointing to the women dancing in Iran in defiance of the country's modesty laws.
"Dance is a mode of artistic and political expression that conveys a message," she says, via a translation from French. "Art touches people, it moves them, and allows us to get out of our usual circles of activists."
Back in the 1960s and 1970s, when the environmental movement was first kicking off, the average activism group certainly did not have access to technology that would allow them to hold demonstrations like the ones hosted by Alternatiba Paris. Not to mention, the cameras and and social media of today, footage of a unique, dance-filled protest like this may not have been filmed, let alone been able to go viral.
Article continues below advertisement
As the climate crisis continues to worsen, it's vital that climate activists continue to keep the environmental movement going strong. EarthDay.org's Kathleen Rogers tells Green Matters that Earth Day is all "about being active" — and with technology more widespread and accessible than ever before, we should be harnessing it in every way possible in the fight against the climate crisis.
This article is part of Green Matters' 2023 Earth Day programming, Past Forward: A series of stories about keeping the spirit of the first Earth Day alive. We hope these stories inspire you to get active in the fight for climate justice.