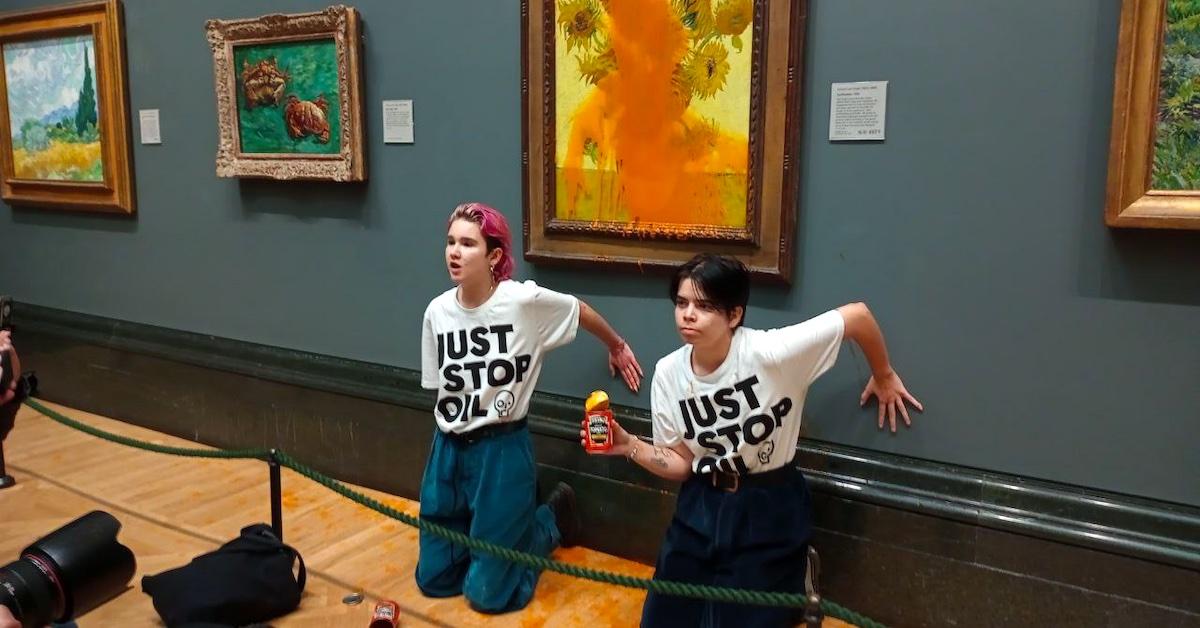 Why Climate Protesters Just Threw Tomato Soup at a Van Gogh Painting
"Sunflowers" is one of Vincent Van Gogh's most famous series of paintings — and tomato is one of Heinz's most famous soups. What do these two things have to do with each other, you ask?
Well, a pair of Just Stop Oil protesters recently tossed tomato soup from a can onto one of Van Gogh's "Sunflowers" paintings — in the name of climate action.
Article continues below advertisement
Though controversial, this protest is certainly creating publicity for their cause — but what exactly did the protesters hope to achieve? And is Van Gogh's painting OK? Here's what happened.