These Five Artists Are Confronting the Climate Crisis With Climate Change Art
Through anything from watercolor to printmaking, artists are using climate change art to address the climate crisis as well as other major issues.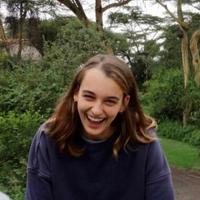 By
Eva Hagan
Apr. 18 2023, Updated 11:17 a.m. ET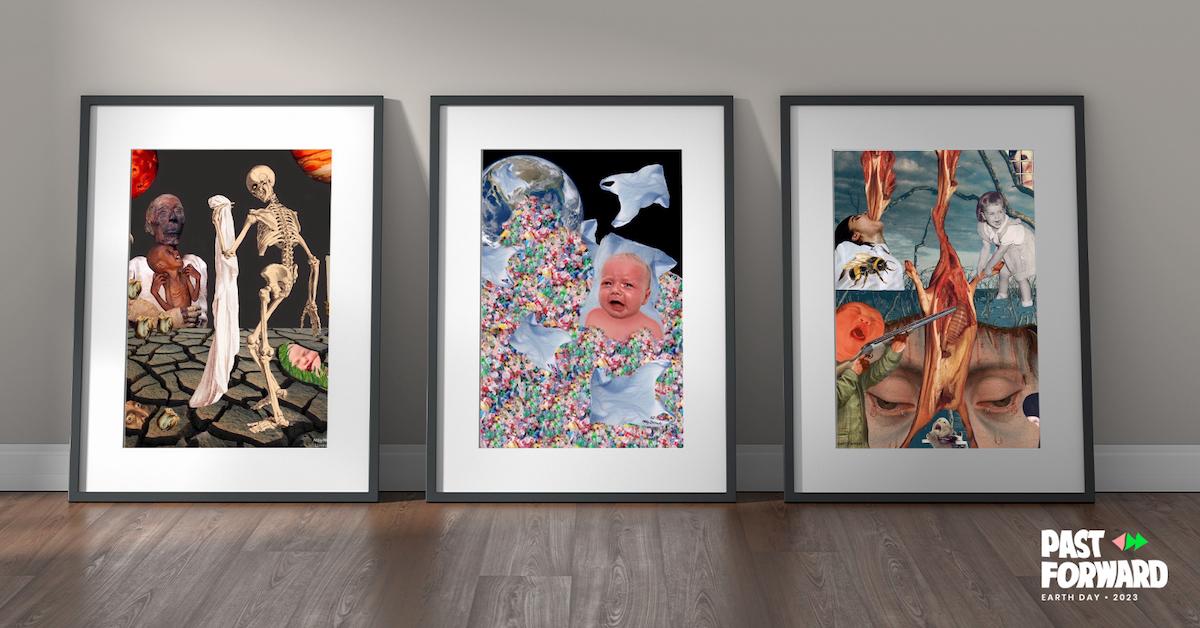 Art has been central to cultural, political, and social revolutions for centuries. And now, in the era of a climate catastrophe, climate change art is taking center stage in a world faced with climate change.
Through their work, these five climate change artists are capturing beauty and conveying emotion, while hoping to generate an empathetic response that inspires solutions for years to come.
Article continues below advertisement
Patricia Carr Morgan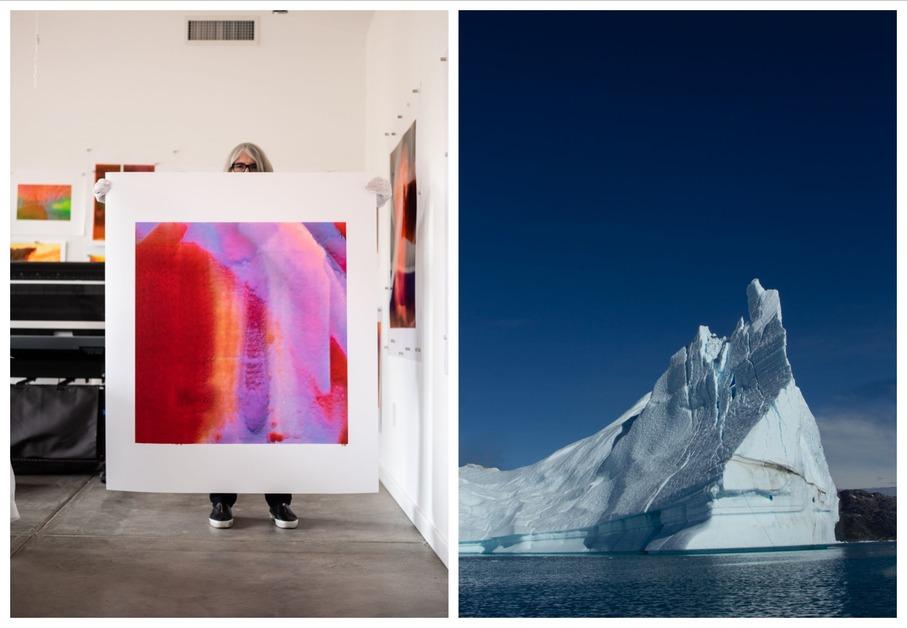 Based in Tucson, Ariz., Patricia Carr Morgan is an interdisciplinary artist that documents and conceptualizes loss from climate change. Her latest multidisciplinary project, "I love you don't leave me," is inspired by photographs from her visits to Greenland and Antarctica, and was displayed at the Tucson Museum of Art.
Morgan describes on her website how she was taken by the beauty but also the fragility of ice on her trips: "In Antarctica, I was overwhelmed by the vast unending whiteness. It was intimidating and dangerous but also the most sublime piece of Earth I ever saw. It was love at first sight."
She was originally drawn to the beauty of the ice but then began to experience the sorrow and loss that was really there. Her photographs at first featured the glaciers and landscape but then shifted to artwork involving the burning of photographs, using coal and carbon pigments, and expired film, used to signify elapsed time, detailed in an interview with Flaunt Magazine.
Article continues below advertisement
Article continues below advertisement
To Morgan, documenting glaciers is about capturing something that holds the past, but also what decides the future. She believes that art can generate empathy, which is what she hopes to do with capturing the glaciers, which she called "the genesis of loss."
For her exhibition, "Blue Tears," her glacier photographs were printed onto 18 silk panels hanging from the ceiling, where each fell one–by-one, like tears. She described looking around the room and seeing tears in the eyes of the audience, per an interview with Atmos Magazine.
Article continues below advertisement
Rebecca Lee Kunz
From the unceded ancestral Tewa Land, now Santa Fe, N.M., artist Rebecca Lee Kunz is creating work inspired by her Cherokee roots. Kunz created the Tree of Life Studio in 2007 to create art that speaks to the interwoven ecology and nature between humans and all creations.
Article continues below advertisement
"I found that there is a well of ingenuity that anyone can tap into at any time; it is vital, life-giving, and life-sustaining, and I call it the 'Collective Creative'," Kunz states on Tree of Life Studio's website. "My vision is for every step to be an artful one, a reflection, and interpretation of our earth's natural elegance."
Originally from Oklahoma, she is a citizen of the Cherokee Nation of Oklahoma, and creates many pieces based on Cherokee myths of creation.
Article continues below advertisement
Article continues below advertisement
In one of her works, "Sky Vault Descent," she draws from the Cherokee myth that humans, plants, and animals were once all equal and lived on a floating piece of land called Galun'lati, or the Sky Vault. According to the myth, the Sky Vault became too crowded for everyone to survive, so the Water Beetle and the Great Buzzard flew to the water below and made land, which became Mama Earth.
Mama Earth was connected to the Sky Vault by cords, and was there to provide what they needed to survive, but not forever. The myth says that Mama Earth will become old, the cords will eventually break, and the land will sink into the sea, per Yale Climate Connections.
Article continues below advertisement
Favianna Rodriguez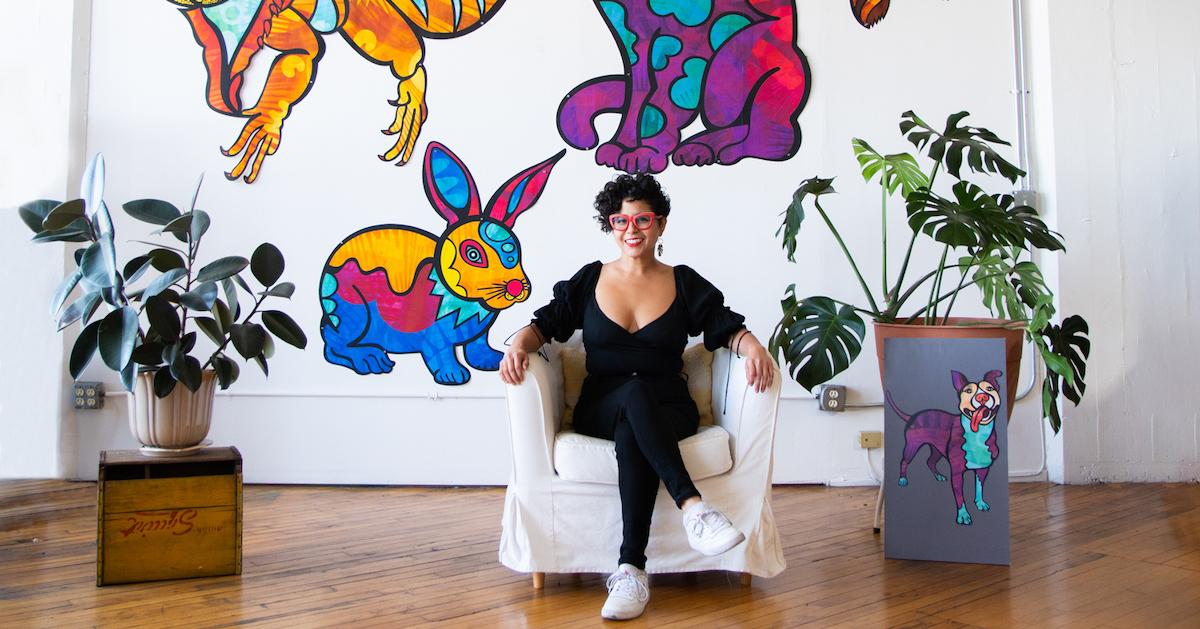 As the co-founder and president of The Center for Cultural Power, Favianna Rodriguez believes that art is a significant driver of social change, specifically in the climate movement.
The Center for Cultural Power is a women of color- and artist-led nonprofit founded to create a space that mobilizes artists to achieve a future of climate justice. Many artists at the center, like Rodriguez, have experienced the firsthand effects of climate change that inspire their art.
Article continues below advertisement
Rodriguez became an environmentalist early on. As a first-generation American Latinx artist with Afro-Peruvian roots who grew up in East Oakland, Calif, she has described the disproportionate amount of fossil fuel pollution her neighborhood experienced compared to the nearby white neighborhoods.
Article continues below advertisement
"My whole life I've really seen the impacts of how people of color are relegated to dirty communities," she told Green Matters in early 2023.
As an artist, her activism soon morphed into art pieces that addressed the intersectionality in social issues involving race, gender, climate, etc. In addition to founding The Center For Cultural Power, she has founded several startups.
Article continues below advertisement
Article continues below advertisement
In creating The Center For Cultural Power, she wanted to create a space that not only prioritizes art in activism but an organization that aims to diversify the art world by providing funding, trainings, and fellowships to artists.
One of her most notable pieces, called "Migration is Beautiful," made in 2018, features a large colorful monarch butterfly with human faces in the wings, and has become an emblem of immigration advocacy. According to Rodriguez, the phrase "Migration is Beautiful" represents resiliency and beauty in the courage of migrants willing to cross borders, which she relates to the Monarch butterfly migration, per the Smithsonian American Art Museum.
Article continues below advertisement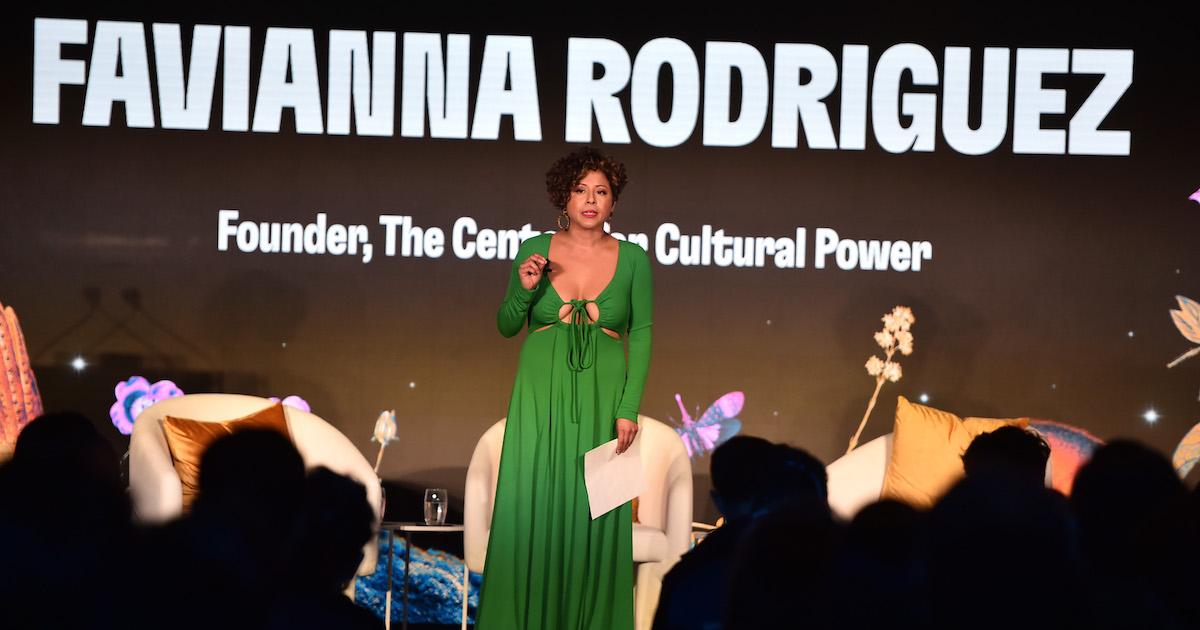 Article continues below advertisement
Through Rodriguez's work to fight gender, racial, climate, and culture injustices, she has received the Rauschenberg Artist as Activist Fellowship, as well as the Atlantic Fellowship for Racial Equity, per The Center for Cultural Power.
Article continues below advertisement
Madjeen Isaac
Madjeen Isaac, a Haitian-American artist based in Brooklyn, N.Y., paints surreal scenes and colors of Haiti, as well as her predominantly Caribbean neighborhood Brooklyn. Through her art, she explores themes of environmental justice, specifically how immigrants lose much of their earth connection when moving to cities.
Article continues below advertisement
One of her pieces, "Weathering the Storm," features people in a city neighborhood dancing in the rain. Isaac said that in Haiti people will often dance, take baths, and just find joy in the storm that's not common here. In the painting, she took those Haitian elements and put them in a Brooklyn neighborhood, connecting the two, Yale Climate Connections.
Article continues below advertisement
Article continues below advertisement
However, her work goes beyond the brush. Isaac has been inspired by urban agriculture, and how Black and Caribbean folks can connect with the earth like their ancestors did, per The Laundromat Project.
"All these things made me think about just our ways of living in the city and how immigrants are often stripped of — I don't want to say knowledge — but they no longer are connected to the Earth as they once were," she told Yale Climate Connections.
Article continues below advertisement
She has worked in urban gardens over the past few summers, and has a vision for transforming bare street corners and city blocks with gardens and green spaces.
Isaac's influence in the art world continues to grow, recently receiving the Women of Distinction Award for Arts and Entertainment Award (2022), and the New York City Artist Corps Grant (2021), as well as hosting her own art workshop in Brooklyn called "Reimagine Your Hood,"per The Laundromat Project.
Article continues below advertisement
Article continues below advertisement
Abby Moon Zeciroski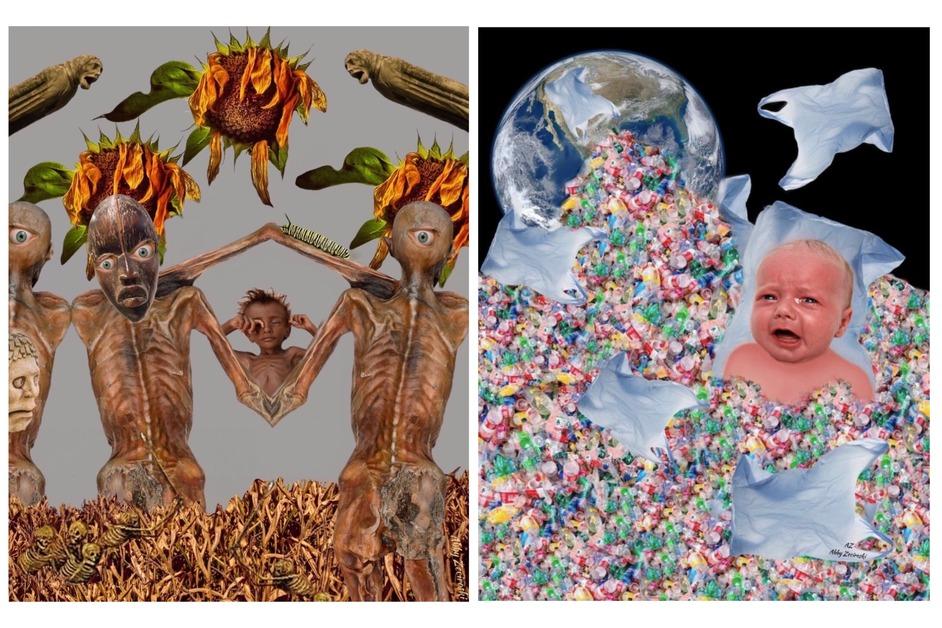 Abby Moon Zeciroski is an award-winning artist for her dark and chilling pieces that communicate the urgency of social and environmental issues.
She has received critical acclaim and an award from the Reece Museum for her piece that represents a macabre correlation between climate change, the meat industry, and animal rights. This haunting theme continues through much of her work, such as her piece depicting famine and food insecurity, which features bodies bared to bones from starvation.
Article continues below advertisement
Her sinister style of art is largely connected to the urgency she wants to resonate with the viewer. Even her portrayal of plastic pollution including a crying baby wrapped in swarms of bottles and bags does the job of making you feel unsettled, per a press release sent to Green Matters.
As Earth Day approaches, meditating on these pieces of climate change art can remind us of the realities of a warming planet, and where we can fit in as part of the solution.
Article continues below advertisement
This Earth Day, on April 22, 2023, Zeciroski hopes her work is used as a reflection point, and a reminder of what is at stake.
"Earth Day is a critical moment for us to come together and recognize the urgent need for action on global warming and climate change," Zeciroski said in a statement shared with Green Matters. "As an artist, I am passionate about using my artwork to raise awareness of these vital issues and inspire people to take action to protect our planet."
This article is part of Green Matters' 2023 Earth Day programming, Past Forward: A series of stories about keeping the spirit of the first Earth Day alive. We hope these stories inspire you to get active in the fight for climate justice.