Now That COP27 Is Over, Here Are the Climate Conference's Highlights — and Lowlights
Here's a look into the COP27 highlights — and lowlights.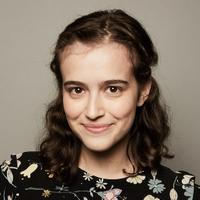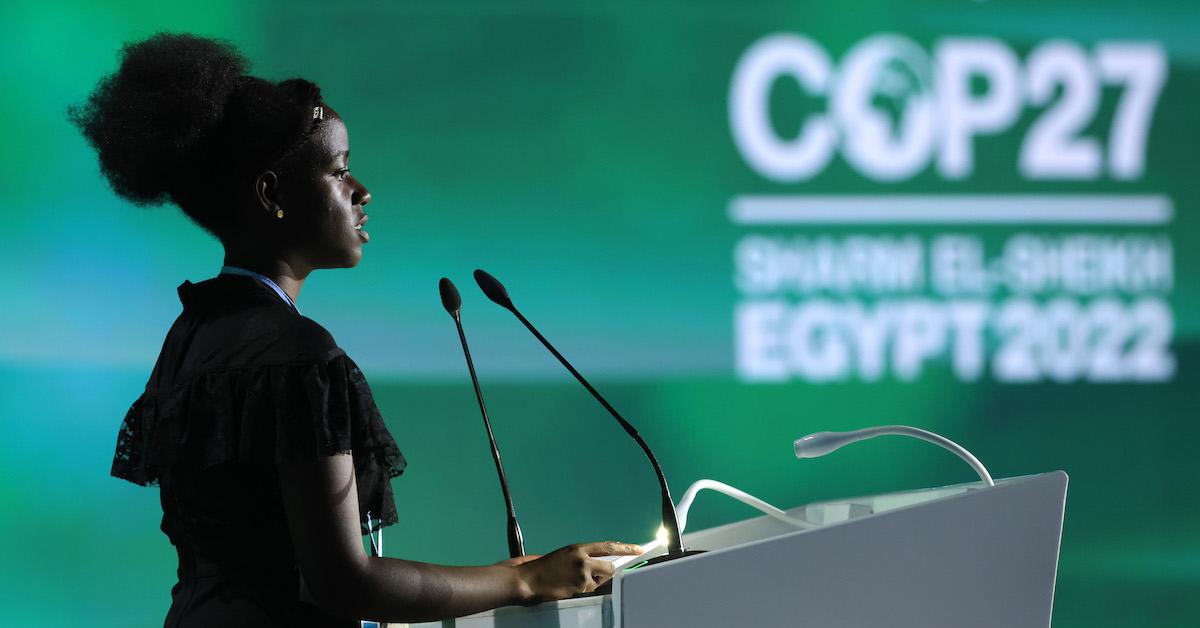 Between Elon Musk's takedown of Twitter, Trump announcing his 2024 campaign, and the Taylor Swift Eras Tour presale fiasco, the past two weeks have felt long, to say the least. But while all that was happening, so was COP27, which was held in Egypt. But did anything actually happen at the two week-long international climate change conference?
Here's a look into the COP27 highlights — and lowlights.
(Sorry, this list is mostly lowlights. Don't blame the messenger.)
Article continues below advertisement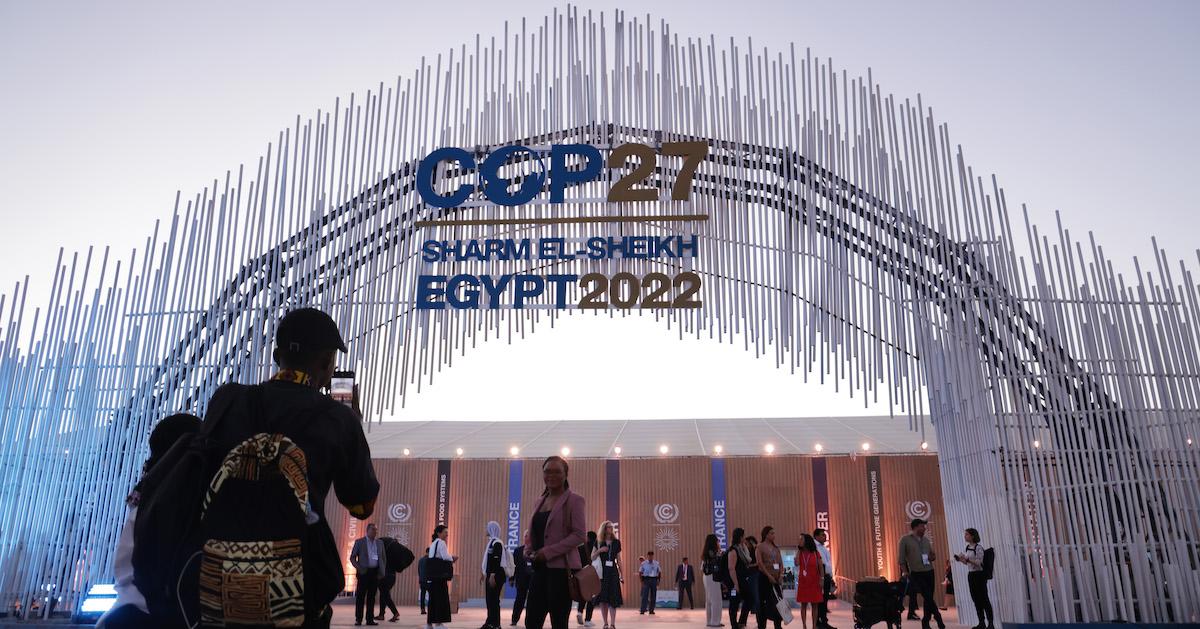 COP27 Lowlight: Coca-Cola sponsored COP27.
Article continues below advertisement
COP27 Highlight: Diverse and marginalized voices are becoming more present.
Favianna Rodriguez of The Center for Cultural Power attended COP27, where she and fellow climate leaders met with elected officials from all over the world. During these talks, she "saw how impactful unification can be fighting colonization, calling for reparations, and furthering climate justice," a representative for the center tells Green Matters in an email.
COP27 Lowlight: Old men are still running the show.
Despite the progress that has been made in terms of diversity, Favianna Rodriguez believes the annual conference still needs to include many more diverse voices — especially in leadership roles — to make true progress towards climate justice.
"Climate justice activists and BIPOC voices are becoming more present and organized, but high-level conversations remain dominated by older, male government officials," Rodriguez found, as per the email.
Article continues below advertisement
COP27 Lowlight: Activists were not welcomed as warmly as Greta Thunberg would have liked.
Though Greta Thunberg has attended the UN's climate change conference in the past, she declared just ahead of COP27 that she would be skipping the event this time around, because she felt it would "be difficult for activists to make their voices heard." Instead, she remained home in Sweden and hosted her weekly Fridays For Future school strikes for climate.
COP27 Highlight: Activists protested Joe Biden and other world leaders' climate inaction.
Vanessa Nakate and other protesters held up signs reading "Show Us the Money" to "welcome" President Biden to the conference, as a way of asking him to deliver money for loss and damage to countries suffering the brunt of climate change-induced damage.
Also, a group of four American climate activists interrupted President Joe Biden's speech at COP27, and presented a "People vs. Fossil Fuels" banner to the crowd, as per CNN. Though the protesters were mostly silent, they were still removed from the speech and banned from the reset of the conference.
Article continues below advertisement
COP27: Highlight: Activists used the conference as an excuse to protest climate inaction around the world.
COP27 Lowlight: The menu served many animal products, despite their high environmental impact.
Even though climate scientists agree that animal agriculture is one of the most environmentally destructive industries on Earth, the food offerings at COP27 included a number of animal products, including beef, salmon, and cheese. The catering guide noted that vegetarian choices would be available, but didn't even mention the words vegan or plant-based — which is a pretty hypocritical choice on COP27's part.
Article continues below advertisement
In response, the organization Plant Based Treaty partnered with local cafe Veganist Sharm to hand out hundreds of free plant-based burgers to COP27 delegates.
"The scarcity of plant-based food options at COP27 is astonishing given we are at a climate summit," Nilgün Engin, a campaigner with Plant Based Treaty, said in a statement emailed to Green Matters. "A third of greenhouse gas emissions come from food and COP27 should be showcasing climate-friendly plant-based food solutions rather than being part of the problem."
COP27 Highlight: Lab-grown meat was served at COP27.
GOOD Meat served its lab-grown meat at a few special events during COP27, helping introduce lucky attendees to the future of meat. Reporter Katie Collins of CNET got to try the company's lab-grown chicken, which was served three different ways. "The chicken certainly tastes like the real deal," Collins wrote. "I hadn't known it was grown in a lab, I might not have picked up on it at all."
Though the cultivated chicken was not perfect — Collins noted that GOOD Meat needs to make some improvements to the texture — overall, it's exciting that lab-grown meat is getting closer to where we need it to be to shut down the animal-based meat industry.
Article continues below advertisement
COP27 Lowlight: World leaders made empty promises.
Greenwashing is always a star player at the COP climate change conferences, and this year was no exception. Though world leaders spoke about the importance of turning promises into action, their speeches definitely included a greater percentage of promises than they did actual action.
For instance, in President Joe Biden's speech, he mostly spoke about what the U.S. has already done to try and combat the climate crisis. He also announced that his administration was releasing an updated Methane Emissions Reduction Act Plan, shared info on other financial packages designed to fight climate change, and maintained a generally hopeful attitude. However, we're not seeing any immediate, strong action to shut down polluters.
Article continues below advertisement
COP27 Highlight: Al Gore and Climate TRACE shared new data revealing the planet's top emitters.
During COP27, climate coalition Climate TRACE unveiled a new report containing AI-generated emissions data on 72,612 sources from all over the world, referred to as "the most detailed facility-level global inventory of greenhouse gas (GHG) emissions to date."
It found that most of the top emitters were from the oil and industry, that the top 500 emissions sources were responsible for 14 percent of emissions last year, and that self-reported emissions from the fossil fuel sector are usually significantly underreported. With this new data, Climate TRACE, which was co-founded by Al Gore, aims to help hold major emitters responsible.
COP27 Lowlight: There was a massive fossil fuel delegation at the conference.
The organization Global Witness researched this year's COP27 attendees, and found that a total of 636 fossil fuel lobbyists were registered to attend the conference, in a 25 percent increase from COP26. These are the last people we need at a climate conference — they are the people that climate conferences should be targeting to take down.