Climate Activists Barricade Airports in 13 Countries, Demanding Governments Ban Private Jets
Protests in over a dozen countries this week focused on asking world leaders to ban private jets.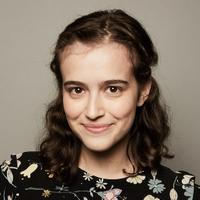 As world leaders, activists, and many other notable people in the climate space gather in Egypt this week for COP27, many climate activists chose to do something a little different than attending the international climate change conference. Instead, hundreds — if not thousands — of activists from around the world staged a series of protests this week, demanding that world leaders ban private jets.
And appropriately, these protests took place at private jet airports.
Article continues below advertisement
Keep reading to learn more about these protests, which were staged by Extinction Rebellion, Scientist Rebellion, and other environmental organizations, and what exactly the groups are demanding.
Article continues below advertisement
Climate change protesters are protesting in front of private jet airports.
During the first week of COP27, which is being held in Sharm El Sheikh, Egypt, climate protesters took a stand against the pollutive aviation industry. Activists stood or sat in front of the entrances of airports that facilitate flights on private jets across 13 counties, as reported by The Guardian.
The activists held signs bearing phrases such as "ban private jets" and "tax frequent flyers" as they blockaded entrances, which prevented people from coming in or out of the airports.
At some airports, activists even rode their bikes around private jets on airport tarmacs, prompting airport staff to chase them, and even pin some of them to the ground. This happened at Amsterdam Schiphol Airport in the Netherlands, where more than 500 activists from Extinction Rebellion and Greenpeace Netherlands participated.
Article continues below advertisement
Overall, activists held blockades at airports in places including England (both Hampshire's Farnborough Airport and London Luton Airport); North Carolina; New Jersey (Teterboro Airport); Melbourne; Stockholm; California; Berlin; Milan; Ibiza; and Trondheim, Norway, as seen on social media. Additionally, activists in France blocked the gates to Dassault Aviation, a French aerospace company that produces both business jets and military airplanes.
Article continues below advertisement
Kalmus made a short speech while chained to the airport's entrance, as seen on his Twitter. "What we need to do as a society is to switch into emergency mode. This is life or death," Kalmus stated.
Article continues below advertisement
"We're still pretending like it's business as usual … We [have to] start using less energy, which means banning private jets, and it means ramping down aviation. Because those things are luxuries, we don't actually need them," he continued. "As long as aviation continues to grow exponentially, which it's doing now, it means that our society is not taking this emergency seriously."
Article continues below advertisement
Why do climate change activists want to ban private jets?
"The campaign is targeting the climate-destroying, jet-setting lifestyles of billionaires and multimillionaires, which are exacerbating climate breakdown and condemning the global majority to a lifetime of poverty," Extinction Rebellion said in a statement, as per The Guardian.
The organization's primary demand is that government leaders enact a tax on frequent flyers, to incentivize them to fly less; then, they can use the money from that tax to repair climate-induced "loss and damage" — which happens to be a central issue on the table at COP27.
Article continues below advertisement
Scientist Rebellion stated that its three demands for this campaign are to "ban private jets, tax frequent flyers, and make polluters pay."
The protests were staged during COP27 on purpose, to shine a light on the wealthy people who took high-emission private jets to the conference.
Additionally, airports can cause extra harm to those who live nearby, as they emit noise pollution on top of air pollution. Extinction Rebellion wrote that many of the protesters who participated in the Amsterdam event are locals who are affected by noise from the airport.
This is the latest in many series of actions from climate groups around the world; recently, many climate activists staged protests in front of famous works of art, such as a "Sunflowers" painting by Van Gogh.