Did Someone Say Gaycation? Unique and Eco-Friendly Things to Do in Sunny Palm Springs
Whether you're looking to soak in a hot mineral spring, hike until you drop, or go thrifting, Palm Springs is full of unique and eco-friendly shops and activities.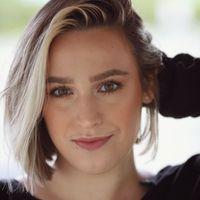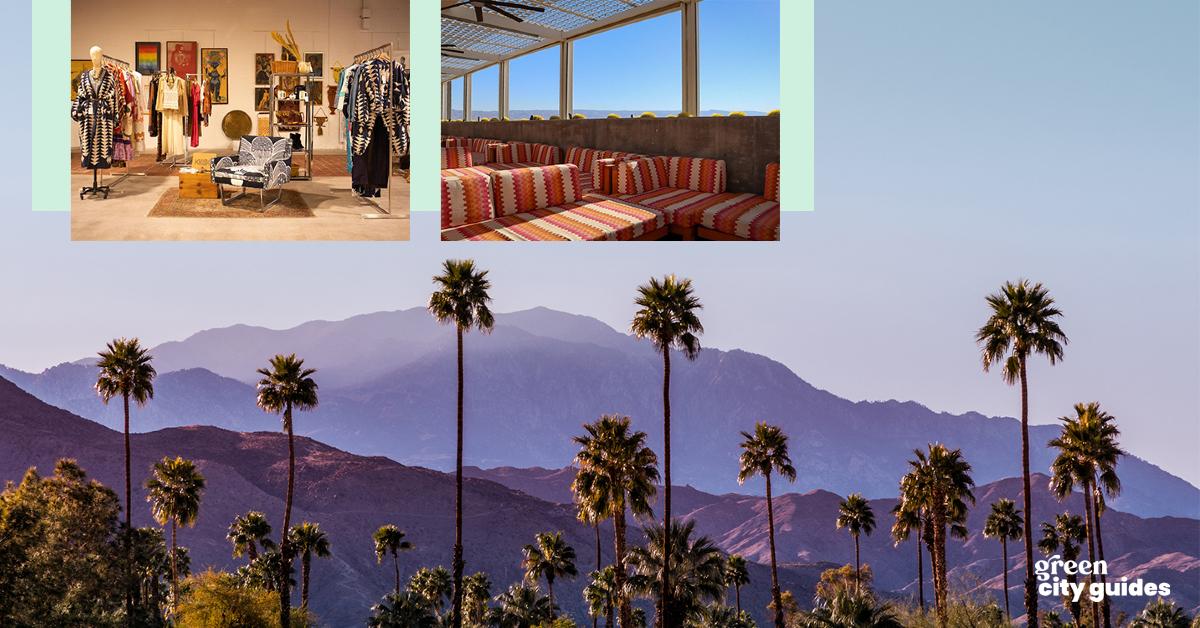 As much as East Coasters love giant blanket scarves and NYC oat milk lattes in November, there's nothing like West Coast sunshine, the clink of desert breeze cocktails, and detoxifying hot springs. Known for being a chill and wonderfully gay getaway (the bubblegum pink Trixie Motel sits at 210 West Stevens Road), Palm Springs has everything from nude boutique resorts to desert oasis trails with mid-century modern architectural views.
The Golden State is fairly progressive, so hunting down unique and eco-friendly eateries, shops, and activities in the Sonoran Desert city isn't back-breaking work. In fact, according to the CA.gov website, California released "the world's first plan to achieve net zero carbon pollution" in 2022. The plan aims to achieve carbon neutrality, cut greenhouse gas emissions by 85 percent, and cut oil consumption by 94 percent, all by 2045.
Article continues below advertisement
Palm Springs is proud of its Michele Mician Community Garden, energy efficient lighting, banning of gas-powered leaf blowers, and energy-saving solar arrays at the Wastewater Treatment Plant and the Palm Springs Convention Center.
All good stuff. But we know you glamorous Cali tourists are getting impatient, aching to sip on lemon drop martinis by the pool. So, without further ado, here's our Green City Guide to Palm Springs.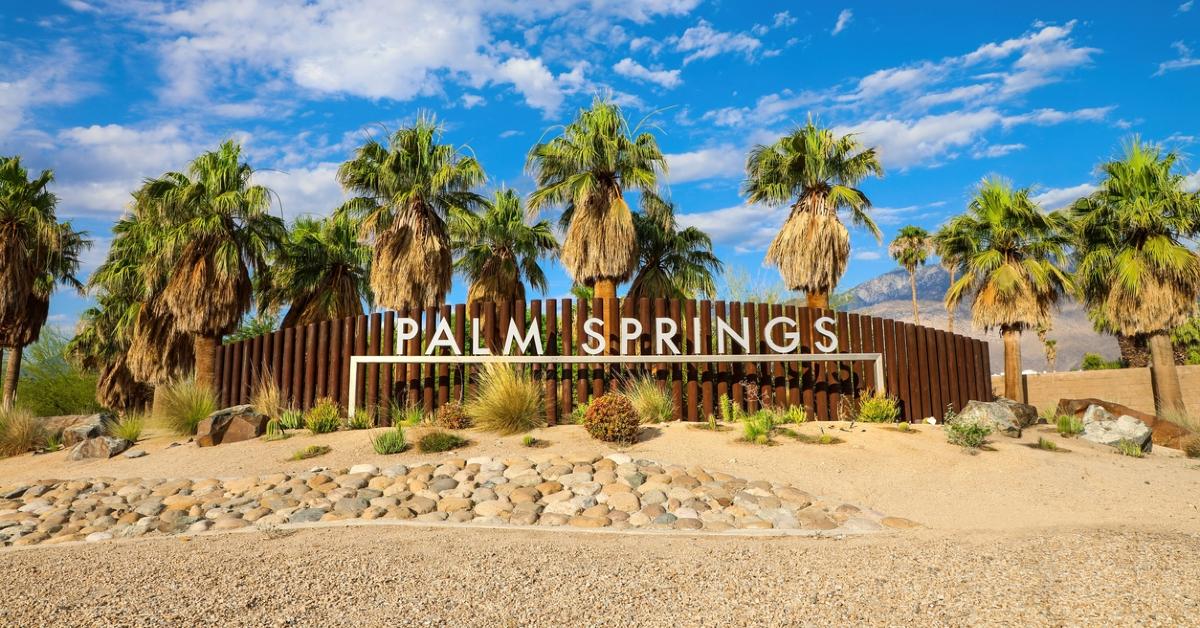 Article continues below advertisement
Where to stay when visiting Palm Springs, Calif.: This 'Condé Nast Traveler' Readers' Choice Award winner offers "a sustainable stay to remember."
The Kimpton Rowan Palm Springs Hotel:
Located at 100 W. Tahquitz Canyon Way, the Kimpton Rowan boasts 153 guestrooms and suites, a rooftop pool and bar, two "chef-driven" restaurants, and fabulous views. The "downtown desert dreamland" is just 1.5 miles from the Tahquitz Canyon, 6.7 miles from the beloved Palm Springs Aerial Tramway, and less than a 10-minute walk from both the Palm Springs Art Museum and the Architecture and Design Center.
Featuring drought-resistant native plants, a composting and recycling program, refillable hair and body amenities by Atelier Bloem, low-flow toilets, and a leftover bar soap recycling partnership with Clean the World, the boutique hotel takes eco-friendly travel seriously.
Additionally, through a Kind Traveler partnership, the Kimpton Rowan helps give back to the desert via Friends of the Desert Mountains: A charity that aims to protect and preserve the wildlife of the Coachella Valley.
Article continues below advertisement
Where to eat in Palm Springs: Plant-based ice cream and tempeh burgers are a must!
Chef Tanya's Kitchen:
Chef Tanya's Kitchen at 706 S. Eugene Road is celebrated for being an entirely vegan restaurant and deli. With an elephant as its mascot — aka "the OG (and world's largest) vegan" — the gourmet eatery was actually the first national plant-based restaurant chain. Tempeh Powerburgers, Moroccan Roasted Cauliflower Salad, and Lemon Drizzle Cake Bites are just a few of Chef Tanya's plant-based creations.
(Chef Tanya's Kreamery at the Palm Desert location offers organic oat milk soft serve!)
Article continues below advertisement
Kreem:
Kreem at 170 E. Palm Canyon Drive presents artisanal in-house ice "kreem" — both dairy- and coconut-based — seasonal sorbets, and coffee from Heart Roasters in Portland. Much of the appeal with this particular Palm Springs creamery is its out-of-the-box flavors. The "Funky Cold Medina" flavor, for instance, is made with orange blossom water, sesame honey halva, and pistachios.
With a frequently rotating menu, ice cream connoisseurs are instructed to check Instagram for the wild menu of the day.
In Kreem, "all flavors are welcome," as the creamery continuously celebrates the LGBTQ+ community, has donated to the Trevor Project, and has collaborated with the Old Gays, which is just plain fun!
Article continues below advertisement
Chill Bar:
Looking to party with some drag performers (including Pandora Boxx and Ongina)? Then Chill Bar at 217 E. Arenas Road is the place to be! The gay-borhood bar and nightclub offers "Tres Soy Chorizo Tacos," "The Pretender" pizza with vegan feta and chorizo (both of which come with vegan yuzu alioli), and mouth-watering sugar-coated churros.
Go on, stop by for some drag queen bingo, a craft cocktail, and a killer view of the San Jacinto mountains.
Article continues below advertisement
Where to shop in Palm Springs: Vintage designer and secondhand shops are hotspots for glamour.
Mitchells Palm Springs:
The Goodwill is there when you need it, but you likely won't find vintage Gucci or Chanel. Fabulous secondhand designer pieces dot Mitchells at 106 S. Indian Canyon Drive, as Mitchel Karp's shop "offers the city's crème⁠ de la crème of vintage shopping in a fittingly midcentury building from the late 1950s."
If you want to look like Ice Spice in some bold Emilio Pucci prints, go digging at Mitchells.
Article continues below advertisement
Market Market:
Since January 2023, Market Market at 1555 S. Palm Canyon Drive has offered an array of repurposed art, vinyl, decor, clothing, and accessories in a striking 40,000 square foot emporium. James Morelos's massive store is "committed to reducing disposable living," as reported by Fashion Network.
Whether you're stopping in to browse, hunt for some preloved cowboy boots, or for some pop-up wine and fine dining (yes, really), Market Market kind of has it all!
Article continues below advertisement
What to do in Palm Springs: Hike the Santa Rosa Mountains and enjoy mineral water baths.
The Spa at Séc-he:
Laid-back tourists should check out the Spa at Séc-he, which won first place in the Sustainable Spa category at the 2023 GSN Sustainability Awards. Located at 200 E. Tahquitz Canyon Way, the tranquil wellness spa offers mineral water yoga, IV and vitamin therapy, massages, hot mineral springs, Mediterranean-inspired cuisine, and more. Let that stress melt away.
Article continues below advertisement
Go for a hike:
Now that you're buzzed, massaged, and dressed in secondhand Halston, it's time to experience what Mother Earth has to offer.
The Araby Trail is a popular moderate level hiking trail (hikers will have to stomp uphill for approximately 1.7 miles, as per HikingGuy) with gorgeous views of the Santa Rosa Mountains and Bob Hope's house. The Museum Trail, the North Lykken Trail, and the Goat Trails are also deemed moderate level trails, according to Visit Palm Springs; so, if you're an experienced hiker, check out the Murray Hill Loop (7.9 miles) and the grueling Cactus to Clouds Trail (17.5 miles).
Article continues below advertisement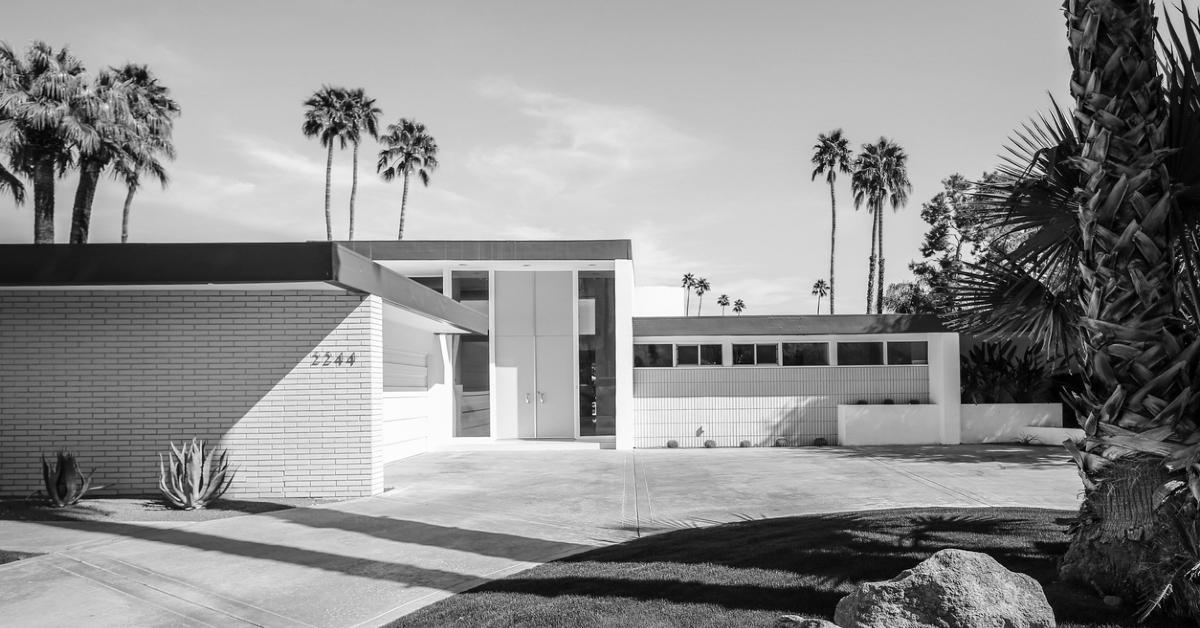 In "Green City Guides," a travel series from Green Matters, we break down what to do, where to stay, what to eat, and more in various cities around the world — while staying sustainable.