Sustainable Travel in Puerto Rico — Our Favorite Places to Stay, Eat, and Explore
Check out our favorite sustainable and eco-friendly spots to stay, dine, and explore in San Juan, Puerto Rico in this Green City Guide.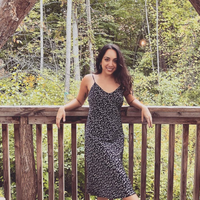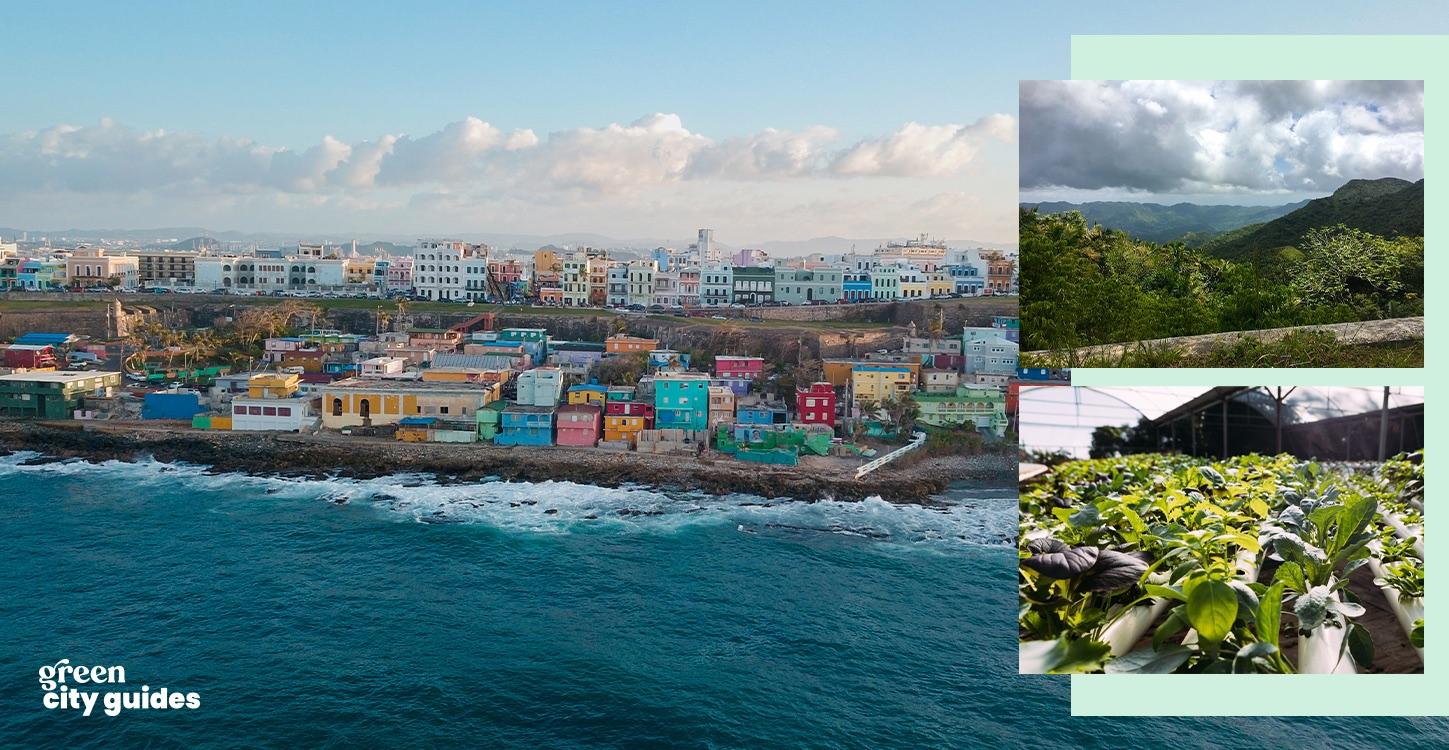 Immerse yourself in the local community and cultural experiences in San Juan, Puerto Rico. Following Hurricane Maria's devastation and COVID-19, the Caribbean island is making a bigger push toward responsible and sustainable tourism to help the economy and small businesses flourish.
But, being a more responsible tourist does not mean you have to sacrifice luxury on your vacation to Puerto Rico. From dining at delicious farm-to-table restaurants to staying at dreamworthy "green" hotels, San Juan offers a variety of more sustainable travel options that can help you lower your environmental and economic footprint.
Article continues below advertisement
Whether you opt to support a local small business or learn about the preservation of Puerto Rico's natural rainforest through an epic excursion, the island is a great getaway for any traveler looking to eat, drink, relax, and enjoy a Caribbean vacation.
With so much to do and see in Puerto Rico, we've rounded up a guide on our favorite places to stay, dine, and explore while visiting. Check out our Green City Guide to San Juan, Puerto Rico.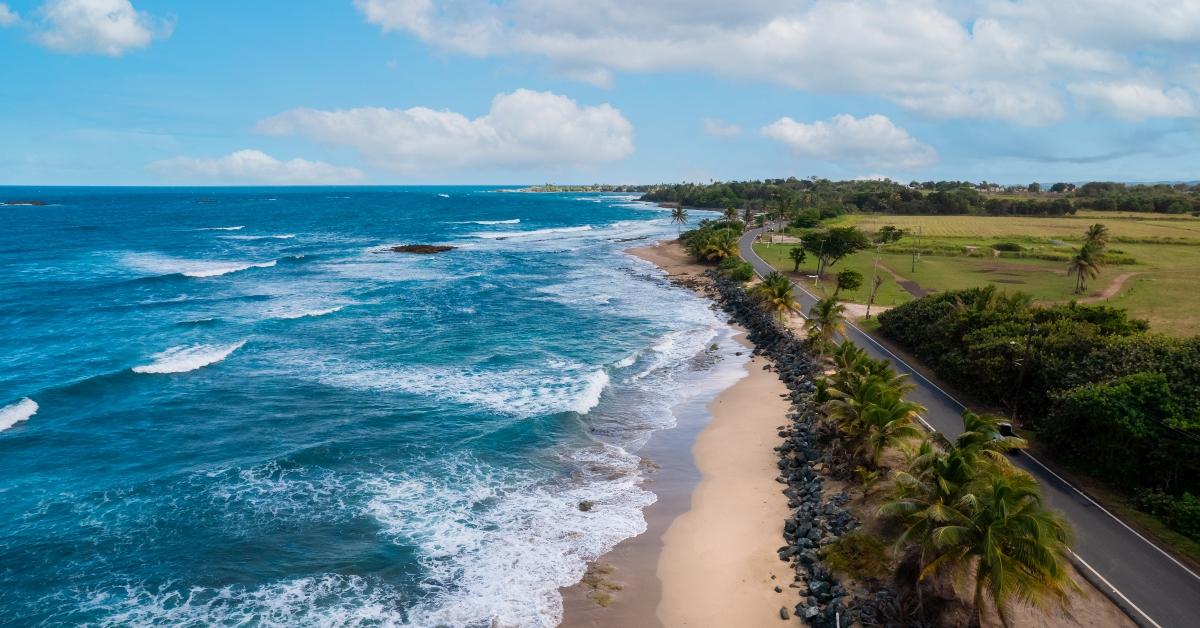 Article continues below advertisement
Where to stay: Our favorite sustainable hotels to book in Puerto Rico.
Dreamcatcher by DW:
As the only vegetarian hotel in San Juan, Dreamcatcher by DW is a whimsical boutique hotel that resides just one block from the beach. Draped in natural plants, the smell of burning incense, and complimentary fruits available in every communal space, this hotel is a nomadic traveler's dream.
Article continues below advertisement
Each room inside the Dreamcatcher Hotel was carefully curated and individually designed to invigorate one's senses and create a relaxed atmosphere.
Guests staying in any of the 19 rooms — which feature large terraces and outdoor showers — can indulge in delectable vegetarian dishes prepared daily, snacks, free coffee or tea, as well as local fruits.
For those looking for a more relaxing escape, this boutique hotel offers in-room massages, daily yoga, guided tours, and more.
Combining natural elements with a touch of luxury, Dreamcatcher by DW is a must-stay for any traveler (vegetarian or not) visiting Puerto Rico.
Article continues below advertisement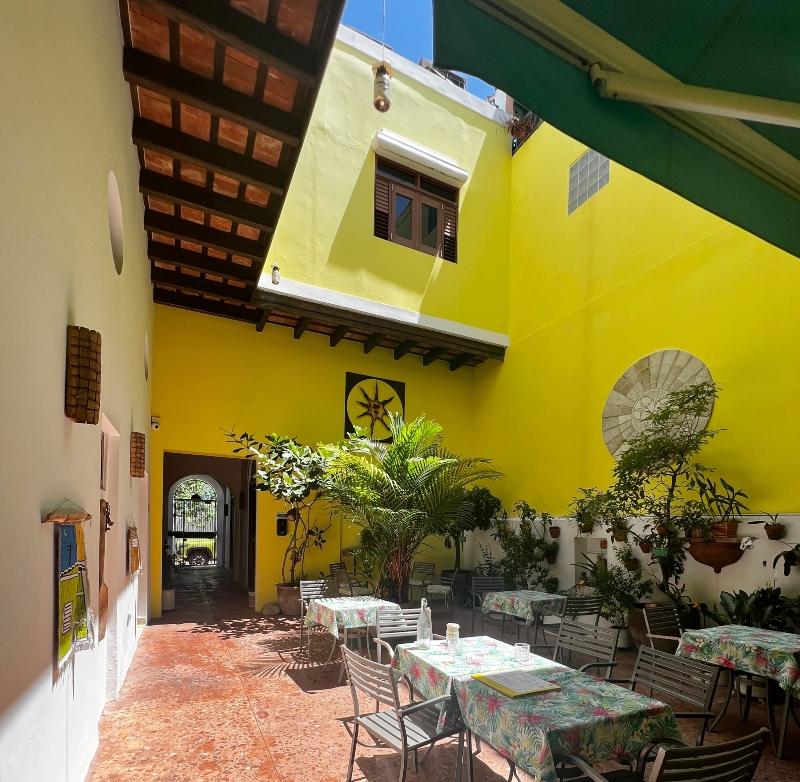 Casa Sol Bed & Breakfast:
In the heart of Old San Juan sits a bright yellow building that is almost 300 years old. Casa Sol is a passion project for San Juan native Eddie Ramírez and his wife Margarita Pastor.
For those searching for a more authentic experience, this cozy bed and breakfast is enriched with deep-rooted history and indescribable warmth that radiates throughout its halls.
Article continues below advertisement
Unlike large chain hotels, Casa Sol features five rooms with the owners residing on the property on the top floor. If you're staying at Casa Sol, Ramírez is up each morning cooking his guests breakfast or looking to exchange stories in the communal courtyard with patrons of his business home.
Article continues below advertisement
If you're lucky to snag a reservation at Casa Sol — it's booked pretty frequently — guests can marvel at the restored Spanish Colonial home. The couple purchased the ruin in 2011 and decided to restore it, reusing 70 percent of the materials of the original building.
Sustainability is an important factor for Ramírez so the owner takes pride in recycling and composting, using a cistern, which collects and reuses rainwater, furnishing the B&B with local artwork and recycled goods, as well as making sure that every material used within the walls of Casa Sol was produced locally.
When visiting Old San Juan, a stay at Casa Sol will surely be a highlight of your entire trip.
Article continues below advertisement
What to do: Our favorite must-do activities to experience in Puerto Rico.
While many may associate Puerto Rico with the city life of Old San Juan, this Caribbean island is so diverse! Just outside of the cobblestone colorful streets sits mountain ranges, beaches, and farmlands that provide travelers with unique opportunities to experience nature in all its glory.
Finca Gaia:
Disconnect from work, stress, and technology by signing up for a forest walk at Finca Gaia. With 97 percent of Puerto Rico suffering from deforestation, the family-run business at Finca Gaia is working hard to preserve the inherited land and protect the natural species and endemic plants that reside on the property.
Article continues below advertisement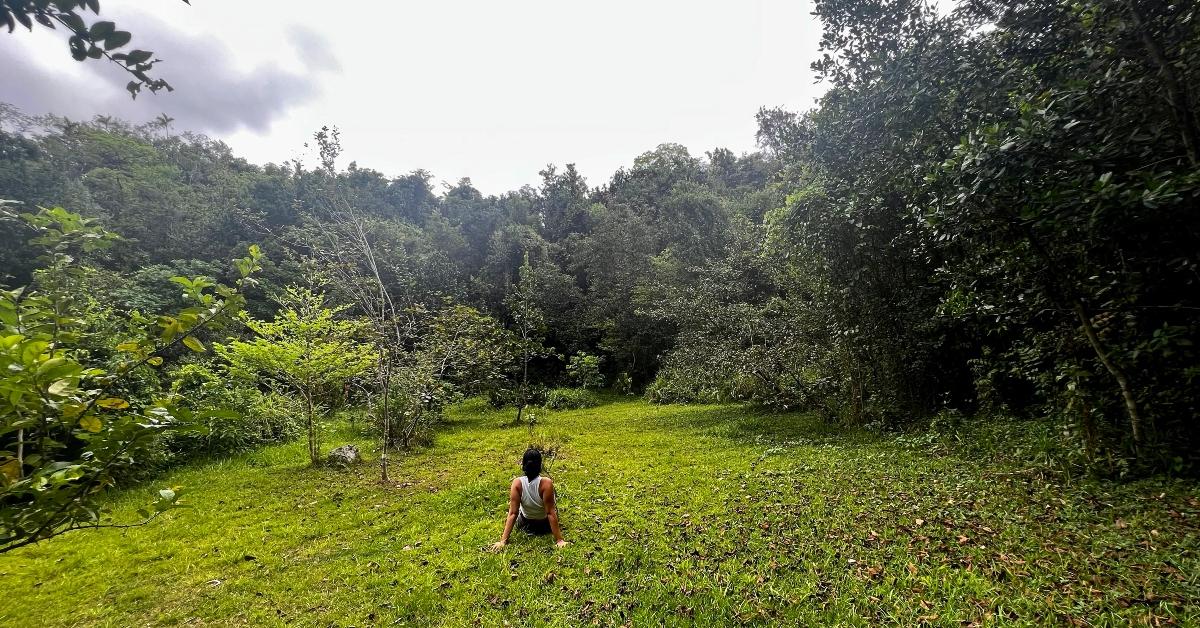 A forest walk at Finca Gaia will last a few hours, and feature a guide that will take guests on a hike through the property to explore the area's karst region, caves, and more. But, this is no ordinary hike. With more than a hundred different native plants and species at Finca Gaia, the guide will talk about the history of the land, explain the different plants and their importance, and answer questions about land preservation.
Article continues below advertisement
This walk is not only educational but forest walks are known to help reduce stress, anxiety, help with sleep, and more. This is a great eco-friendly activity for guests of all ages — so grab your walking stick and get ready for a fun adventure!
Explora:
Your next adventure awaits you in the mountains of Puerto Rico! Explora is a thrilling tour company that offers multi-adventure excursions such as body rafting down a natural river, a gorgeous hike on a private reserve through the rainforest, rappelling, exploring caves, and much more.
This wilderness adventure is a must-do for any thrill-seeker hoping to experience a one-of-a-kind excursion while visiting Puerto Rico.
Article continues below advertisement
And don't be intimidated by this exciting journey, the Explora trips are led by professional, safety-certified guides that will equip each guest with a helmet and life jacket.
Get ready for this epic excursion!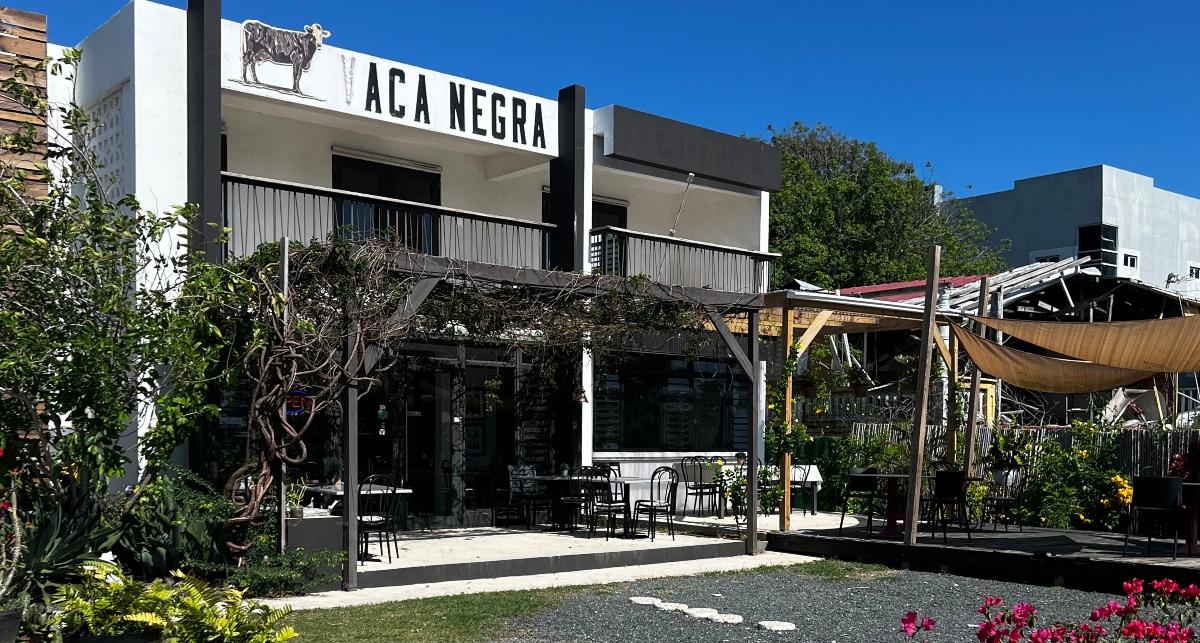 Article continues below advertisement
Vaca Negra:
Aside from serving up delicious coffee, yogurt, cheeses, and more, Vaca Negra offers guests an innovative agrotourism and gastronomic experience in Hatillo, Puerto Rico. The municipality of Hatillo is said to have more cows than residents!
The experience at Vaca Negra is led by microbiologist turned cheesemaker, Wanda Otero.
Prior to opening her business, Otero agreed to help small, local dairy farmers run lab-mandated tests — which would qualify the milk to be processed to sell at the plant. Due to the 2006 economy, the farmers could not afford Otero's services, but she agreed to help them anyway to keep these small farmers in business. Since they couldn't pay Otero with money, she accepted milk as payment. Instead of simply tossing the milk, Otero decided to give back to the community and began making cheese and yogurt.
Fast forward, Otero began making aged cheeses, and she's willing to share her secrets.
Article continues below advertisement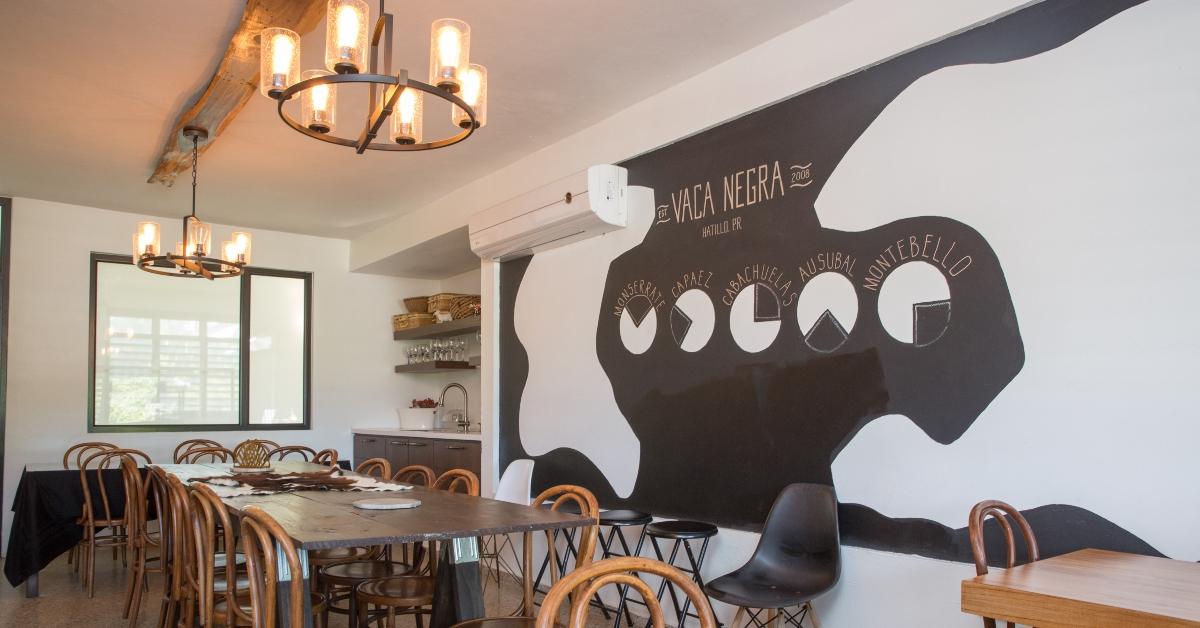 When booking a cheese tour at Vaca Negra, guests will first learn about the local community and Otero's backstory. Then, you will learn and participate in the process of making cheese, using raw non-homogenized, grass-fed milk. Next, you will pick your preferred spices, and get to mixing.
Article continues below advertisement
Visiting this local business is a perfect example of responsible tourism at its finest as it boosts the Puerto Rican community and aids in helping small businesses. Oh, and did we forget to mention — your block of cheese will be shipped directly to your doorstep at no extra cost, two months after it has completed the aging process.
Article continues below advertisement
Where to eat: The best sustainable restaurants in Puerto Rico.
Vianda:
With the island of Puerto Rico importing more than 80 percent of its food, husband and wife duo, Amelia Dill and Francis Guzmán, are making a difference with their restaurant, Vianda.
Priding itself on farm-to-table food, Vianda features small plates with a rotating menu of seasonal, local ingredients. For those who are vegetarian or vegan, you can find delectable options that will suit your dietary needs. Yum!
Aovara:
Situated inside the courtyard at the Dreamcatcher by DW Hotel, Aovara offers diners a fully plant-based rotating menu. Made with fresh ingredients, this four-course prix fixe meal is crafted by Chef Jerome every Friday night at 6 p.m. for $65 per person. The menu is a combination of a variety of flavors, including Mexican, Italian, and Caribbean cuisine.
Whether you're vegan or not, the diner at Aovara is something any foodie should experience.
Article continues below advertisement
Princesa Cocina Cultura:
On the hunt for an authentic Puerto Rican meal? Look no further than Princesa Cocina Cultura. The Old San Juan restaurant prides itself on a menu crafted from six different PR cookbooks that were published between 1859-1950. Rich in culture, history, and drool-worthy food, dining at Princesa Cocina Cultura should not be missed.
Though the restaurant offers plenty of meat options, vegan or vegetarian diners will also get a taste of authentic Puerto Rican cuisine. We recommend the Yam, Eggplant, and Squash "Pastelón."
In "Green City Guides," a travel series from Green Matters, we break down what to do, where to stay, what to eat, and more in various cities around the world — while staying sustainable.