Daypacks for Hiking, if You're Looking To Catch Some Foliage This Fall
Whether you're looking to explore the great outdoors or if you're simply taking a walk in the woods, these are the best daypacks for hiking.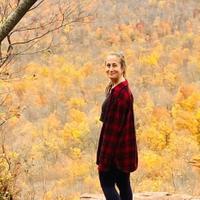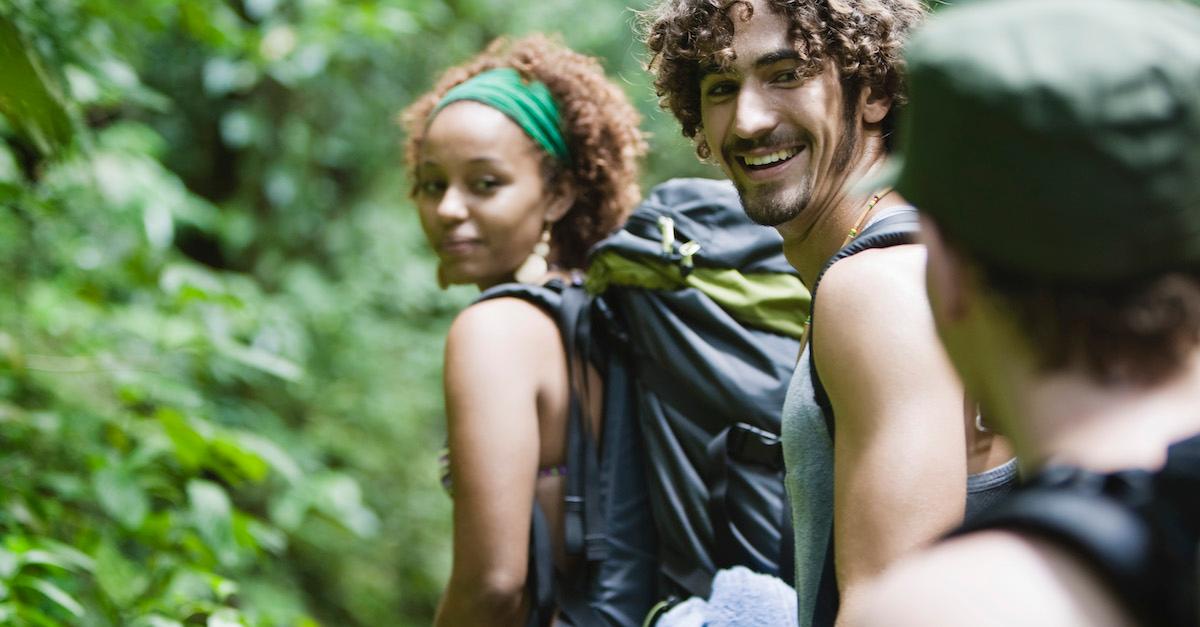 Although hiking may be perceived as a serious sport, it's accessible to all walks of life, no matter your age, size, race, or religion. And because it's crucial to bring along a few essentials — water, snacks, and first aid are only a few — we've compiled a list of our favorite daypacks for hiking.
Article continues below advertisement
Some options are at lower price points, while others are higher end, but you're bound to find something that works for you. You can also choose from a wide range of colors, materials, and styles — let's face it, sustainable hiking fashion is something we can all get into.
Jack Wolfskin,'s Terraventure 22L daypack
Though Jack Wolfskin is very popular in Europe, it's less common to see the company's gear on U.S. trails. The outerwear brand offers a Terraventure 22L daypack, which is made from 100 percent recycled fibers. The manufacturing process upcycles more than fourteen 1-liter PET bottles per pack. Other materials include recycled ripstop polyester, recycled polyester air mesh, and Bloomfoam algae padding.
Article continues below advertisement
The bag's shape allows the pack to sit comfortably on your back, while improving ventilation on even the hottest of days. There was a waiting list for the bag when it was first released, so you may want to look into buying it ASAP if you're planning any fall hikes in coming weeks.
Article continues below advertisement
Cotopaxi's Del Dia 16L Pack
Cotopaxi is known for its colorful, lightweight, and sustainable outerwear — and the company's iconic Del Dia bag is no exception. It holds 16 liters of weight, which is perfect for all your day hiking needs. It also uses leftover fabric left over from other clothing companies, keeping fabric out of landfills.
Article continues below advertisement
GOT BAG's DAYPACK
GOT BAG is dedicated to raising awareness on plastic pollution. The company takes bottles washed up on the shores of Java, Indonesia, which are cleaned, sorted, and processed. The PET plastic is shredded into pellets and transformed into yarn, which makes for a sturdy polyester fabric. The material is waterproofed, and it's long-lasting, with an included two-year warranty. The DAYPACK is perfect for any and all short adventures.
Article continues below advertisement
Jansport's Daypack
JanSport is known for its sturdy daypacks that can fit everything you need for a day-long hike. The company also has a new Back to School and Sustainability campaign, with a new ad that encourages older generations to make sustainable decisions like Gen-Z.
Since 2019, the brand has also been using recycled fabrics, since 2021 it's offered an "Undyed collection," and as of 2022, more than 80 percent of the brand's are made with recycled materials.
Article continues below advertisement
Adventurist Classic
Adventurist's Classic backpack backpack is completely weather and water-resistant. It's also made with 1000D polyester and vegan leather, with zero animal byproducts. It features padding on the front and back, for increased protection, and whether you're hiking a summit, or simply taking a walk in the woods, it's been deemed the perfect bag for any day-long adventure.
Article continues below advertisement
Arc'teryx Aerios 15 Pack
Arc'teryx Aerios 15 Pack is what the brand considers to be a "lightweight, trusty companion for day trips in the mountains." It's made from CORDURA nylon fabric as well as liquid crystal polymer ripstop grid, which is incredibly durable. It's also breathable, for those long sweaty hikes, and has an anti-barreling framesheet, which protects your spine from pressure.
Article continues below advertisement
The widely beloved pack also features two zippered pockets for any soft flasks or other small belongings, as well as an adjustable hipbelt, a harness, and a sternum strap to ensure you're totally comfortable on the trail.
Safe travels, and happy trails.