10 of the Best Hikes Near Seattle, for When You Want to Get Out of the City
A trip to Seattle isn't complete until you visit the mountains. Here are some of the best hikes near Seattle, to get you started.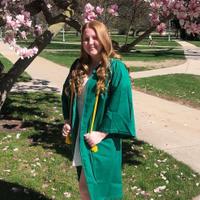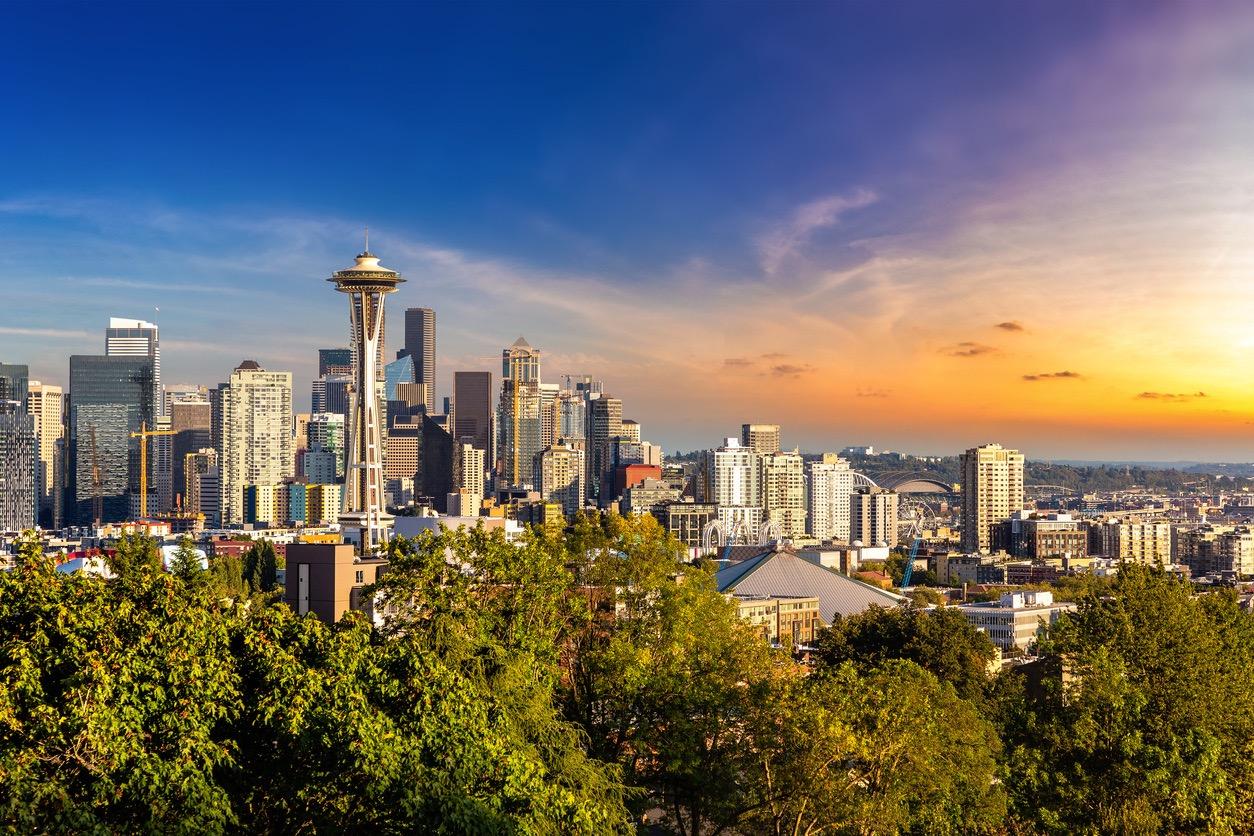 The entire Pacific Northwest is an absolute dream come true for those who love nature — there are waterfalls, mountains, volcanoes, rugged coastlines, and even a rainforest. And when visiting a city like Seattle, this fact can't go ignored.
After a trip to the Space Needle, Pike Place Market, and the iconic Gum Wall, you should consider heading out of the city and into the surrounding wilderness. For ideas on where to start, check out this list of 10 of the best hikes near Seattle.
Article continues below advertisement
Discovery Park and Lighthouse Loop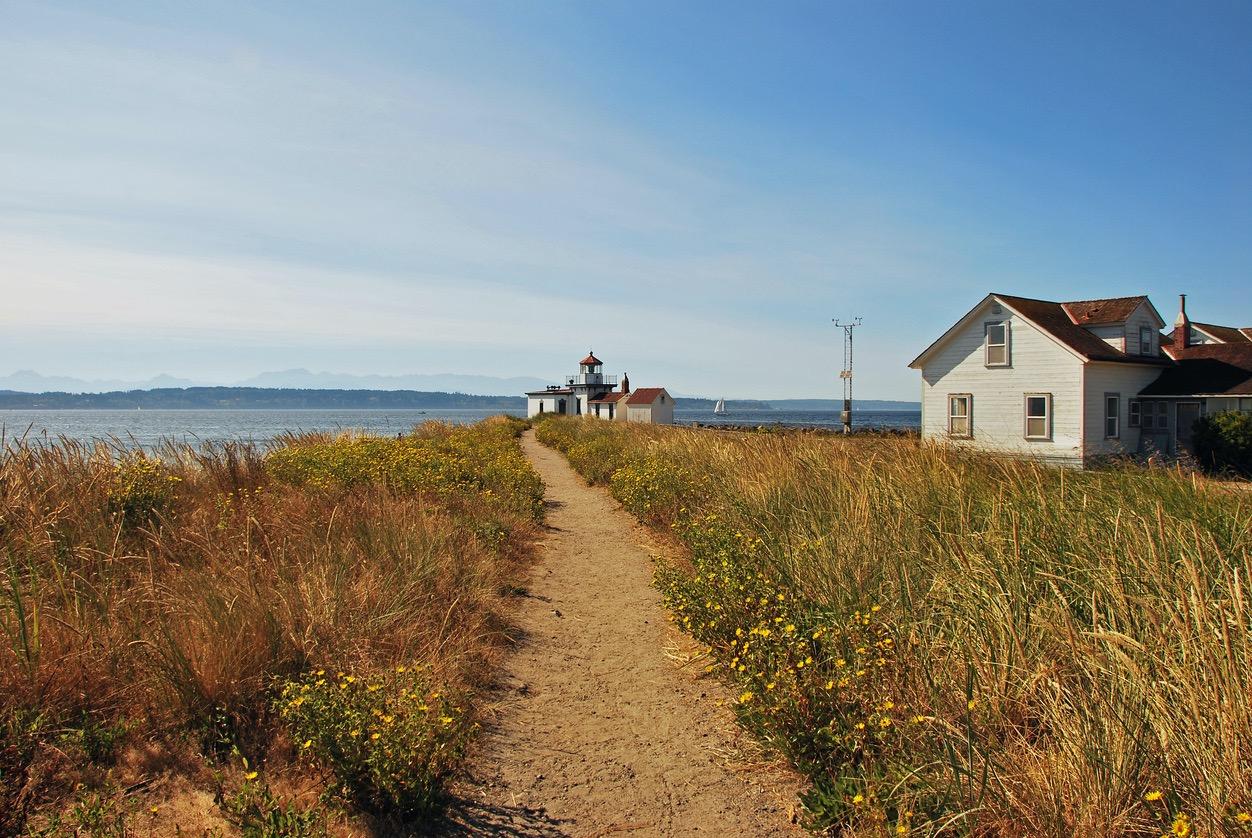 Heading out of the city is ideal, but it's not always practical. This is when Discovery Park comes into play! It's less than 20 minutes from Pike Place and it offers a variety of trails, all with great views of Puget Sound and the Olympic Mountains. Lighthouse Loop is an easy, 4.4-mile trail that takes you through the woods and along the waterfront.
Rattlesnake Ledge
Rattlesnake Ledge is an extremely popular hiking spot located only about 30 minutes outside of Seattle. The trail is 5.4 miles out and back and provides nice views of Mount Si and Mount Washington. While it's surely not the most difficult hike in the PNW, it's still moderately rated and will require some effort. In the summer months, Rattlesnake Lake is a good destination for swimming and kayaking.
Article continues below advertisement
Mount Si
Speaking of a great view of Mount Si, you can hike that mountain too! In fact, hiking Mount Si is practically a requirement for anyone living in Seattle — the trail is well-traveled and it would be very unusual to not see a ton of fellow hikers during the summer months. Most of the 7.5-mile hike is in the forest, but eventually, you reach views of the Snoqualmie River Valley.
When planning your trip, make sure you have a Discover Pass and that you arrive early in order to get a parking spot!
Article continues below advertisement
Snow Lake Trail
Snow Lake trail is another close hike showcasing a lush forest, a bright blue lake, and a variety of colorful wildflowers. This is a moderately rated, 6.7-mile route in the Alpine Lakes Wilderness. Like most trails in the PNW, hiking Snow Lake is a completely different experience in the winter, so it's mainly enjoyed in the summer.
Article continues below advertisement
Wallace Falls via Woody Trail
To see an immense amount of green foliage and a cool waterfall, head out to Woody Trail in Wallace Falls State Park. This is a 4.9 mile out and back hike that's both kid-friendly and dog-friendly. It's the perfect weekend trip for the whole family!
Article continues below advertisement
Mount Pilchuck
Mount Pilchuck is located just over an hour outside of the city. The trail starts in an old-growth forest, then turns rockier, and finally leads up to incredible views of Mount Rainer, Mount Baker, Puget Sound, and the Olympic Mountain range. This is a hard, 5.2-mile hike that will require some skill.
Article continues below advertisement
Mount Ellinor Trail
Most of the hikes in Olympic National Park are a bit far from Seattle, but Mount Ellinor in the Staircase region is one of the closer options. This challenging 5.9-mile out-and-back hike is worth every second! At the top of Mount Ellinor, hikers are rewarded with sweeping views of Lake Cushman and the Olympic Mountains.
Article continues below advertisement
Skyline Trail
Mount Rainer National Park — aka the most magical place on Earth — is the ultimate hiking destination near Seattle. You honestly can't go wrong with any trail in the park; they are all fantastic and worthwhile.
Skyline Trail is probably the most well-known, due to its incredible view of Mount Rainer, vibrant wildflowers, and fairytale-like scenery. It's important to note that a fee is required in order to experience this 6.2-mile trail.
Article continues below advertisement
Covel Creek and Angel Falls
Although it's lesser known, nothing beats hiking Angel Falls on a rainy day. The trail, located in Gifford Pinchot National Forest, feels other-worldly because of the intense foliage — it practically tints the entire area green. This 3.6-mile hike has a few steep sections and requires the crossing of a stream, but it leads you to an awesome waterfall that you're able to walk behind!
Article continues below advertisement
Harry's Ridge
If you're up for the drive, Mount Saint Helens is a super cool place to visit. Harry's Ridge is one of the most popular trails in the monument — the route guides you up to the ridge and provides a great view of Spirit Lake and the crater. There's no shade on this 8.5-mile hike, so bring plenty of water!