A Few Of Our Favorite Farmers Markets Across the U.S.
Looking for a fun, sustainable, and pandemic-safe outdoor activity? Find a farmers market near you that's bound to provide hours of entertainment.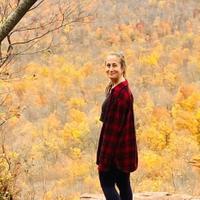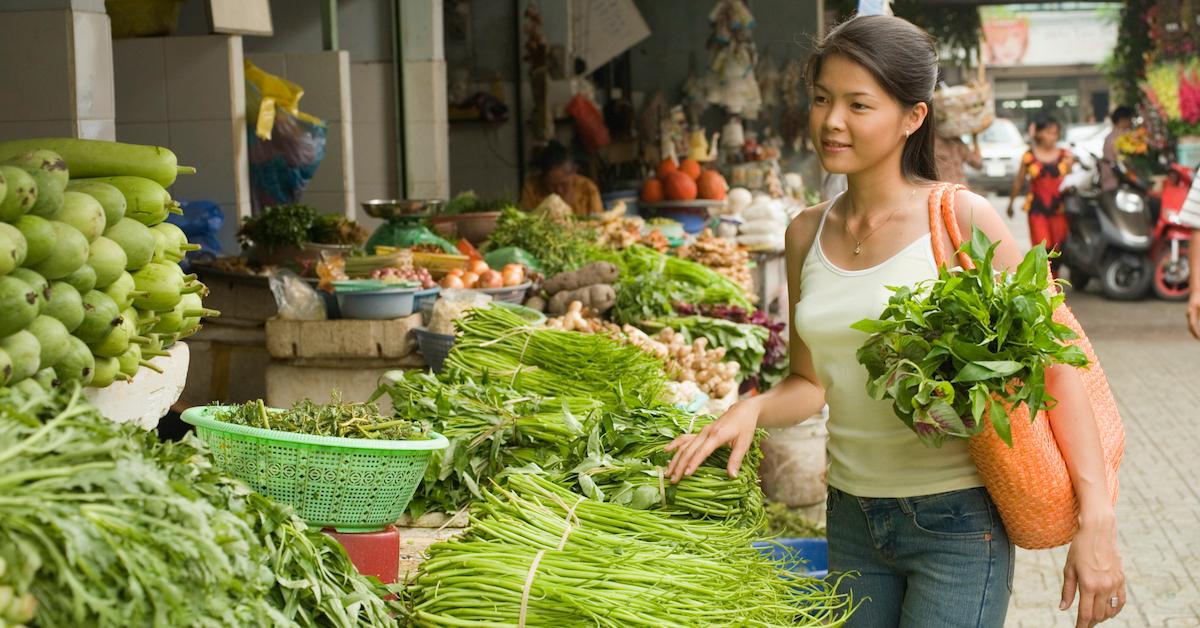 Although run-of-the-mill grocery shopping is a relatively relaxing pastime, there's nothing quite like spending your Sunday morning at a good old-fashioned farmers market. Most farmers markets provide hours of outdoor entertainment (which is especially important during the ongoing pandemic!), offering fresh produce, locally made wines, hand-made crafts, and ready-made food. Some even have live music.
Article continues below advertisement
Likewise, shopping from your local farmers market is an exponentially more sustainable way to shop for food. Most of the produce and food sold at farmers markets is organic, locally grown, seasonal, and for the most part, it's sustainably packaged, or entirely package-free. That said, we've rounded up our favorite farmers markets across the U.S. — keep reading for a list of farmers markets near you.
Chicago City Market at Daley Plaza
Chicago's City Markets are all over the gorgeous windy city, but the most famous and historic location can be found at Daley Plaza, which is open every Thursday from 7 a.m. to 3 p.m. It offers a wide variety of seasonal produce, flowers, to-go meals, and locally-made crafts — we strongly suggest making your way there, especially when the usually-frigid weather (finally) gets warm.
Article continues below advertisement
Ithaca Farmers Market
One of Upstate New York's greatest attractions, the Ithaca Farmers Market, is nestled within the Finger Lakes on the gorgeous Cayuga Lake. It's a great place to relax, listen to some live bands, and sip some local wines that the region is famous for — and you'll find some really epic homemade pestos, canned goods, and more.
Article continues below advertisement
Los Angeles' Original Farmers Market
The Original Farmers Market in Los Angeles, Calif. is held at the Historic Plaza on Third and Fairfax everyday from 10 a.m. to 6 p.m. It has paid parking but welcomes public transportation, offering hundreds of vendors from pie shops, to farm stands, restaurants, gourmet markets, and more. It's currently celebrating Women's History Month by highlighting its many female vendors, so we strongly suggest making your way there before March ends.
Article continues below advertisement
New York City's Union Square Greenmarket
The Union Square Greenmarket is an NYC must. Located at 14th Street, it's open on Mondays, Wednesdays, Fridays, and Saturdays from 8 a.m. to 6 p.m. The plant selection is absolutely phenomenal, and it's undoubtedly one of the cheapest ways to get delicious (and fresh) produce in the city. Plus, it has a compost station, which city dwellers like us absolutely love.
Article continues below advertisement
Miami's Lincoln Road Farmers Market
Every Sunday, Miami's Lincoln Road Farmers Market is open along a pedestrian-friendly street that's adorned with a wide variety of stalls. You'll mostly find locals perusing the fruits and vegetables, but if you're looking to simply cool down, we strongly suggest grabbing yourself a smoothie that's made with fresh fruits and veggies. And, from what we've heard, the homemade empanadas are also a total must.
Article continues below advertisement
Philadelphia's Food Trust Farmers Markets
Philadelphia runs Food Trust Farmers Markets at various locations across the city, but the largest one is the Headhouse Farmers Market at Society Hill, which is open on Sundays from 10 a.m. to 1 p.m. In addition to fresh produce, the prepared food is truly exceptional — locals recommend treating yourself to some freshly made soups.
Article continues below advertisement
Portland Farmers Market
The Portland Farmers Market is open every Saturday in Downtown Portland, overlooking the water (and within close proximity to the famous Voodoo Doughnuts!). It offers everything from locally made crafts, to produce, to baked goods, to ready-made food — it's basically a requirement if you're in the area and jonesing for some local eats.
Article continues below advertisement
Seattle's Pike Place Market
Seattle's iconic Pike Place Market was founded at the city's waterfront way back in 1907, attracting local fishmongers and farmers alike. To this day, it's a major tourist attraction, as it's a fantastic place to grab ready-made food by the water, but it also brings in locals on a daily basis, who are simply there to buy their daily provisions and groceries.
Oh, and it's near the gum wall — but make sure you're chewing a sustainable stick.