Hair Care After Swimming: How to Keep Your Locks Fresh After Taking a Dip
Whether you're swimming in the ocean, in a pool, or at the lake, it's important to take proper steps to care for your hair, to keep your locks fresh.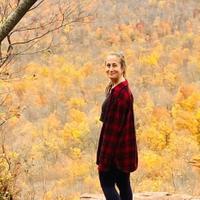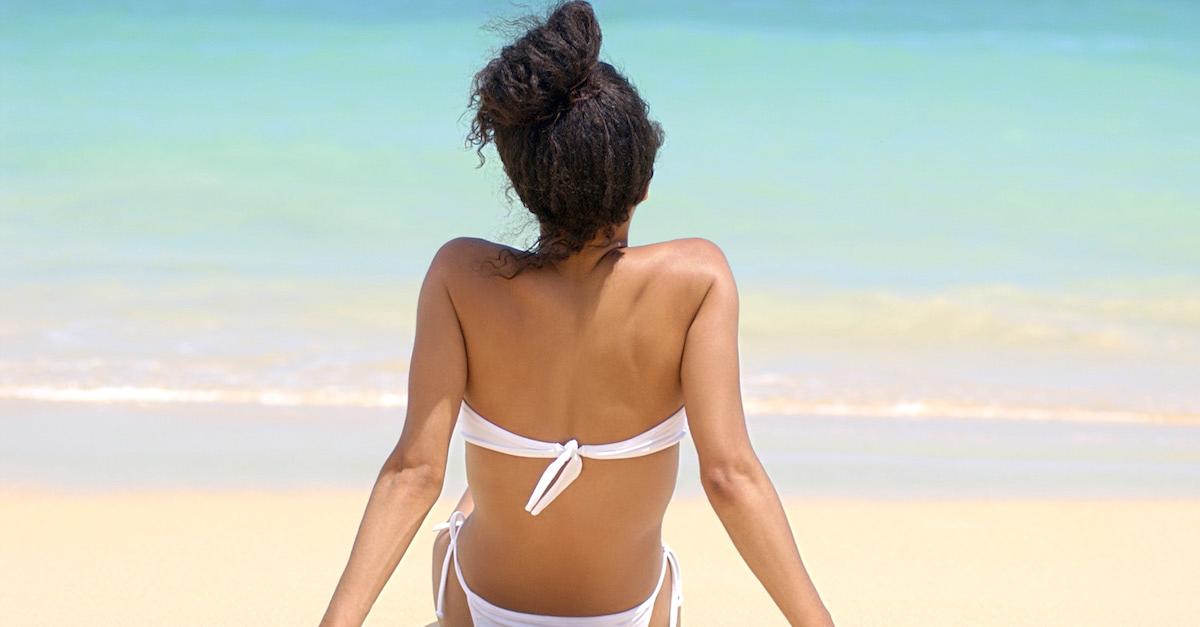 Whether you're taking a trip to the beach or jogging in the park, most long-haired folks throw their hair in a bun or ponytail for the majority of the summer months. But properly caring for your hair in the summer is a little more important than it is during the other seasons, especially if you're big on swimming.
Regardless if you're taking a dip in the pool, ocean, or lake, there are easy ways to keep your locks hydrated, clean, and chemical-free.
Article continues below advertisement
Even if you aren't big on styling your hair, or if you don't have much experience tending to it (beyond your typical wash-rinse-repeat-condition, of course!), we've created a full guide on caring for your hair after you go swimming.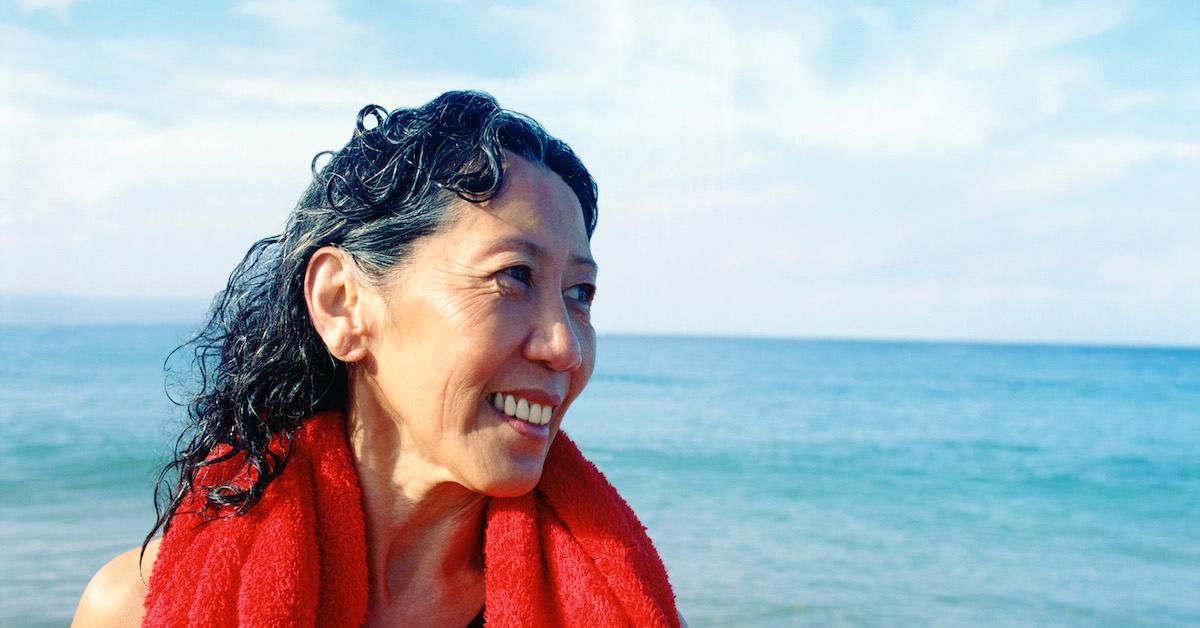 Article continues below advertisement
If you're swimming in the pool, it's important to take extra steps to prevent chlorine damage.
Chlorine damage is real, whether you have short, long, curly, or straight hair. According to Form Swim, chlorine can seriously damage healthy hair by stripping the natural oils, aka sebum, that generally protects your luscious locks. It can also irritate your scalp, crack and split your hair ends, strip it of all natural moisture, and it can even change the color of your hair (even for those with naturally colored hair!).
Needless to say, protection and taking preventative care post-swim is crucial.
Those who swim occasionally can get away with just wearing a swim cap in the pool, without doing much else. But if you're going in everyday, or even more than once a week, there are a few ways you can protect your hair.
Form Swim recommends giving your hair a rinse before and after swimming, to prevent chlorine from damaging and staying in your hair. Using coconut, olive, or other natural oils can be protective and conditioning, and gentle shampoos will wash the chlorine away after.
Article continues below advertisement
Putting your hair up in a ponytail, braid, or tight bun also minimizes the contact between your hair and chlorine, and blondes in particular are recommended to use swim spray to prevent color damage. Outdoor pools also supposedly have a lower concentration of chlorine gas.
Fixing chlorine damage is super difficult, but you can use a hair clarifier wash to remove harsh chemicals, and a scalp moisturizer and deep conditioner to nourish your dry scalp. (Petal Fresh's Hair ResQ has a solid line of scalp cleansers, moisturizers, and conditioners.)
Article continues below advertisement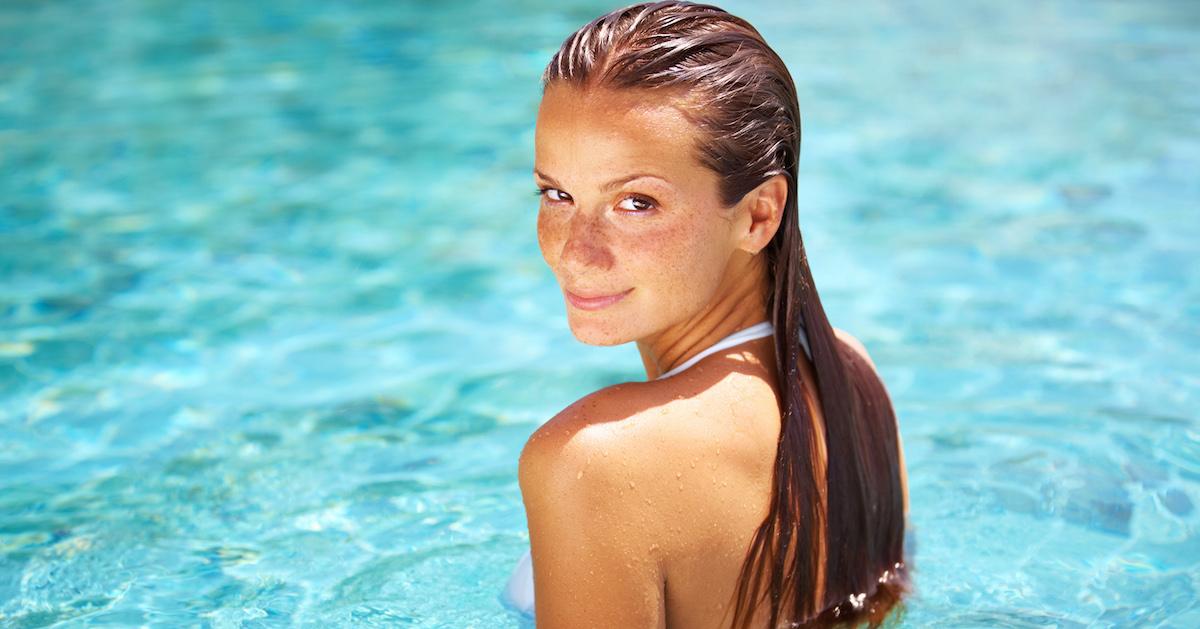 If you're swimming in the ocean or lake, a purifying mask and nourishing conditioner will do.
Although swimming in an ocean or lake may subject you to different types of dirt and bacteria, it isn't quite as harsh on your hair and its natural oils. Caring for it is still important, though you won't have to take quite as many steps to care for it after taking a dip. Simply opting for a hair mask, as well as a high quality conditioner, should do just the trick.
Article continues below advertisement
One cruelty-free brand we recommend, Jupiter, offers a Purifying Mask that contains volcanic ash, which removes buildup and nourishes your scalp and hair with and argan oil. The brand's Nourishing Conditioner also boasts pataua oil, probiotics, and colloidal oatmeal to keep your hair nourished and fresh.
And just make sure you clean your hair immediately after swimming! You never know what could be lurking in the depths of the ocean blue.
By taking these steps, you're likely to have continuously fresh, soft, and healthy hair all summer long.
This article, originally published on June 23, 2022, has been updated.