Are You a Chocoholic? Seattle Chocolate Company CEO Talks Sustainability and Inclusivity (Exclusive)
In an exclusive interview with 'Green Matters,' Jean Thompson of the Seattle Chocolate Company talked the importance of sustainability, ethical sourcing, and inclusivity.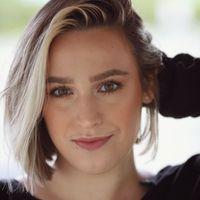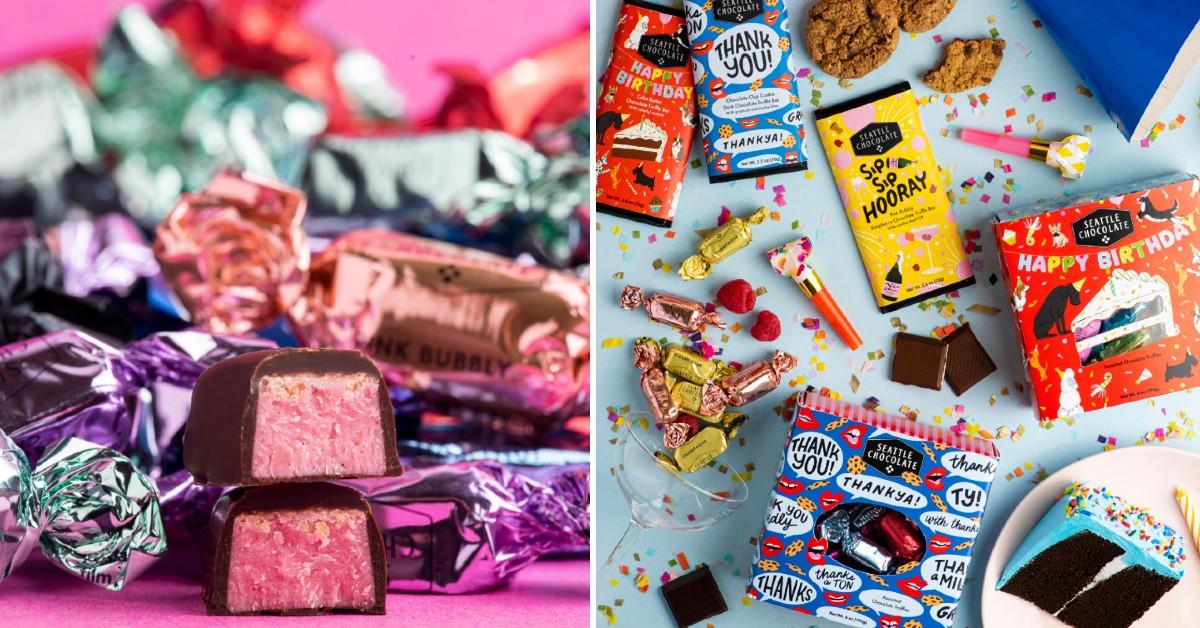 Whether you're downright elated, celebrating the joys of life, or you're wallowing in sorrow after a nasty breakup, chocolate is there for you. It can be sweet, it can be bitter, it can be creamy, crunchy even. It's a nuanced blessing from Mother Nature. But when you unwrap that candy bar like it's going out of style — tearing at the wrapper like your fragile life depends on it — do you think about what corner of the world your precious brown rectangle was plucked from? And who worked to gift you with said saccharine rectangle?
Article continues below advertisement
In an exclusive interview with Green Matters, the Seattle Chocolate Company's CEO and owner, Jean Thompson, talked the importance of sustainability, ethical sourcing, giving back, and inclusivity.
Article continues below advertisement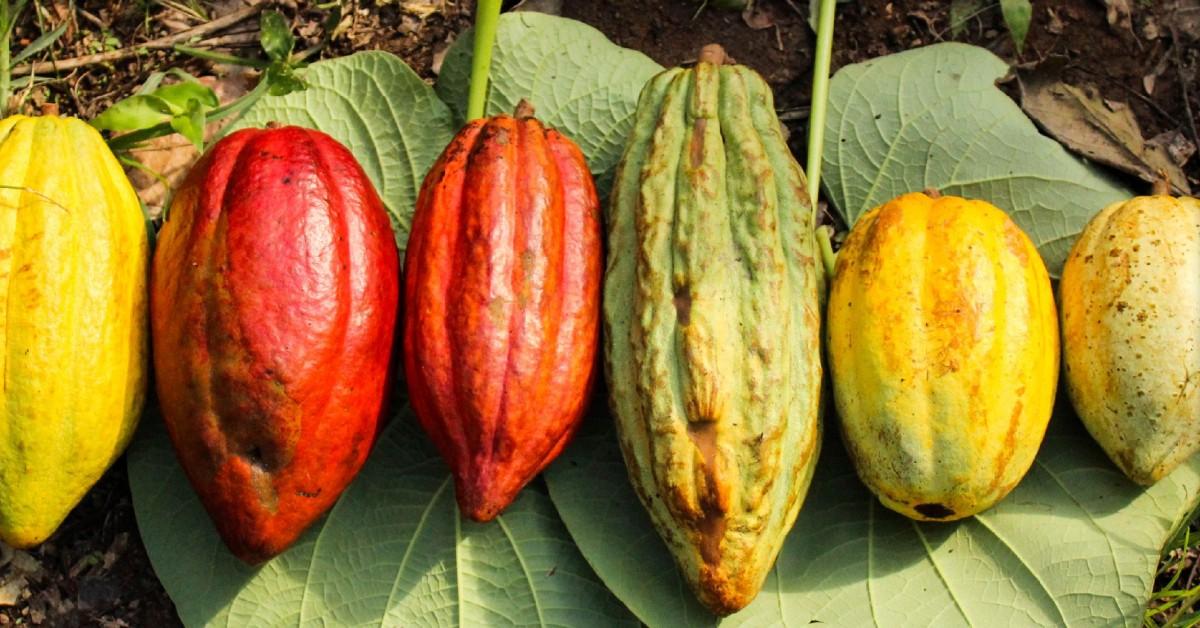 Known for its signature meltaway truffles and truffle bars, the Seattle Chocolate Company — aka the parent company to chocolate brands Seattle Chocolate and jcoco — supports a myriad of eco-friendly and socially aware causes. And though the company has been around since 1991, Jean Thompson's influence didn't arrive until a natural disaster demolished the company's factory in 2001.
Article continues below advertisement
"I started out as an early angel investor for Seattle Chocolate Company. When an earthquake destroyed the building that Seattle Chocolate was renting, I stepped in to pay for the relocation and became the majority owner," Thompson tells Green Matters via email.
"The following year, I pitched in to help the still-struggling company; within six weeks, the CEO at the time left," she explains. "Without any prior C-suite experience, I decided to step up and take the reins as CEO and have been involved ever since, which will be 20 years this fall."
She truly is the Pacific Northwest's Willa Wonka.
Seattle Chocolate Company uses a "conscientious sourcing strategy" to produce delicious chocolate.
"We work with farmers and the Rainforest Alliance to ensure that the farmers that we buy our cacao from are well compensated, as well as instructed and encouraged to follow good farming practices. Starting at the source is the most critical part of a responsible sustainability practice," Thompson explained of the company's ethical sourcing.
Article continues below advertisement
Seattle Chocolate sources its cacao from Peru, where 2.5 percent of the world's cacao is grown, and West Africa, where 70 percent of the world's cacao is grown, per the Seattle Chocolate website.
Article continues below advertisement
"Taking care of the Earth is something we can impact with our own company and practices. We eliminate plastic whenever possible, use recyclable materials, and have recycling and composting programs at our factory. We plan to be carbon neutral by the end of August by purchasing carbon offsets, which include efforts to plant trees in places we source cacao."
And speaking of its efforts to reduce plastic, Seattle Chocolate's scrumptious truffles — which come in flavors like San Juan Sea Salt and Pink Bubbly Truffles — feature compostable twist wraps.
"There is one vendor in the world that makes compostable twist wraps that we can use in our machines, and it's located in the U.K. They utilize sustainable Eucalyptus trees, and the wrappers break down in your home compost bin within five to six weeks," Thompson says.
"While it can be a challenge, it's well worth it to put less plastic in the world."
Article continues below advertisement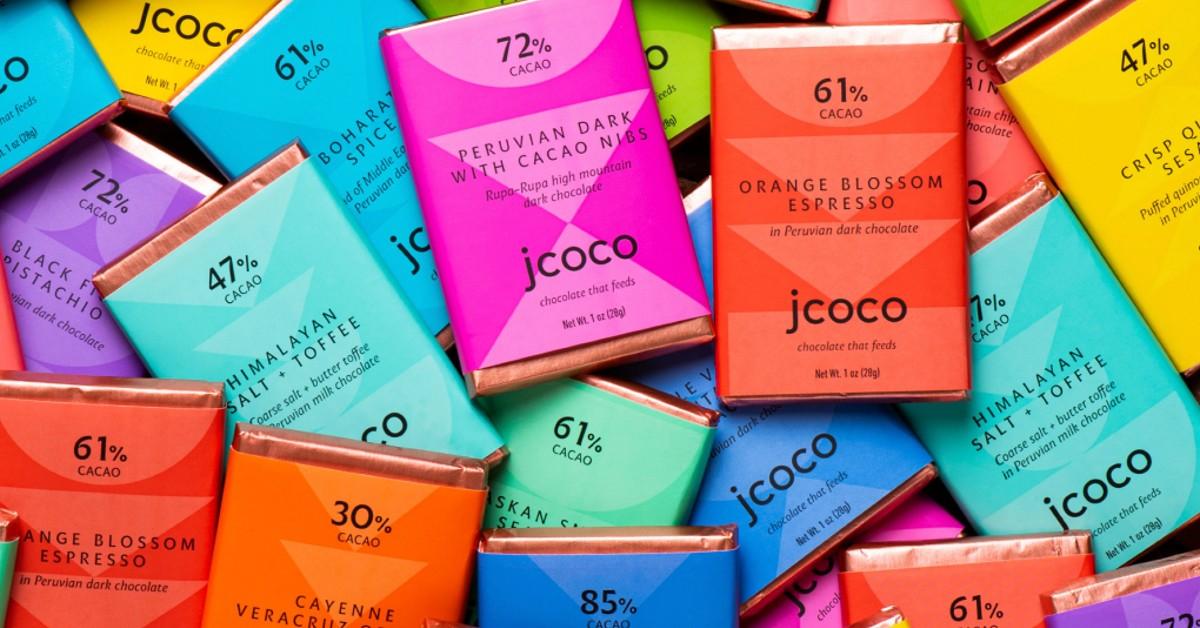 From Kosher chocolate to supporting independent artists to giving back, inclusivity and morality are at the company's core.
Because Jean Thompson knows that almost everyone wishes to engage in a passionate love affair with chocolate, she aims to ensure everyone can eat it. Chocolate is only fun if every mouth can get a bite!
Article continues below advertisement
"Because of its popularity, there is great power in creating a better future for our neighbors and planet by building good into the purchase. With jcoco, every item contributes to stomping out hunger in America, through donations to food banks, and with Seattle Chocolate, every item contributes to leveling the playing field for girls in the USA by funding programs with Girls Inc.," Thompson tells us.
Girls Inc. is a nonprofit organization that guides and inspires growing girls via mentoring relationships and evidence-based programming.
We stan feminist chocolate.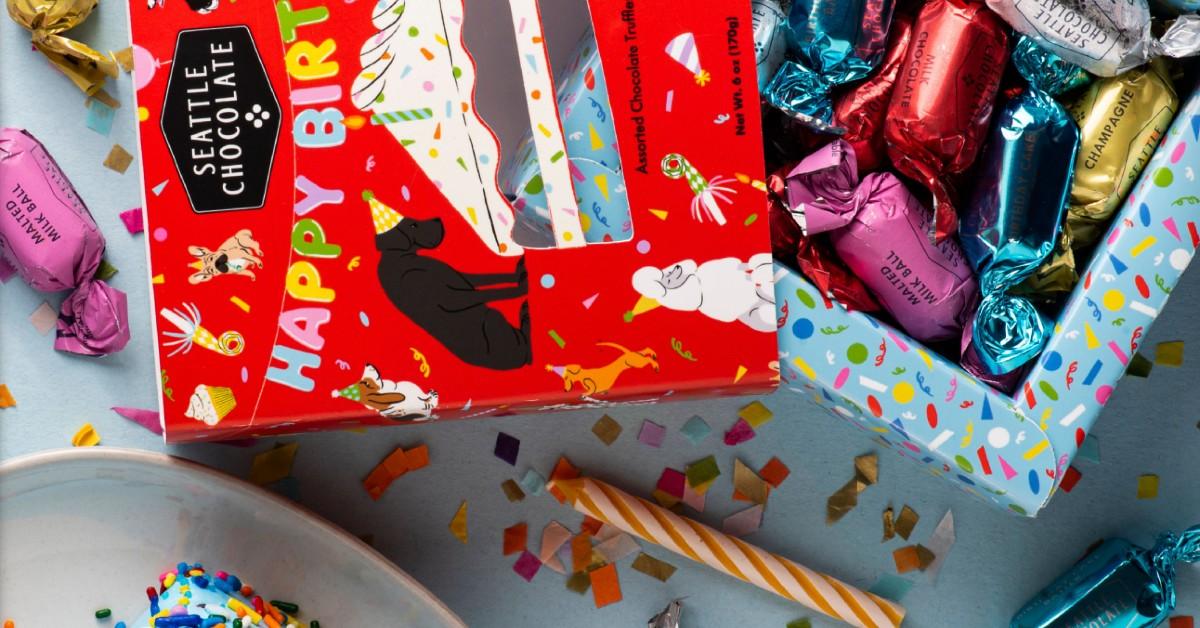 Article continues below advertisement
Sustainability and ethics sometimes come with a hefty price tag, and that's okay.
Thompson and her company are well aware that it's cheaper not to care about the planet, not to care about farmers, and not to care about morals — to turn your face full of chocolate the other way and shrug. But that wouldn't sit right with the team. In fact, Thompson has some advice for small businesses looking to source ethically and produce sustainably.
"Follow your heart here. If you have to pay more and therefore charge more, there will be plenty of consumers who are like-minded and want to buy products that are ethically and sustainably sourced — it's our responsibility as businesses to provide options that our consumers can feel good about," she shares.
And if you were wondering what Jean Thompson's fave chocolate product is, it's jcoco's 85 percent Single Varietal Contamana Cacao.
"It's creamy and a perfect balance of acidic, astringent, and bitter, with only 15 percent sugar — a truly healthy treat," she gushes. That's sophistication if we've ever seen it.