Environmentalists Devastated by Dead Whale Found Along Oregon Coast
Disaster struck Oregon coastlines after a whale washed up on shore, but because he appears to have died before beaching, studies are underway.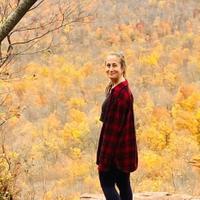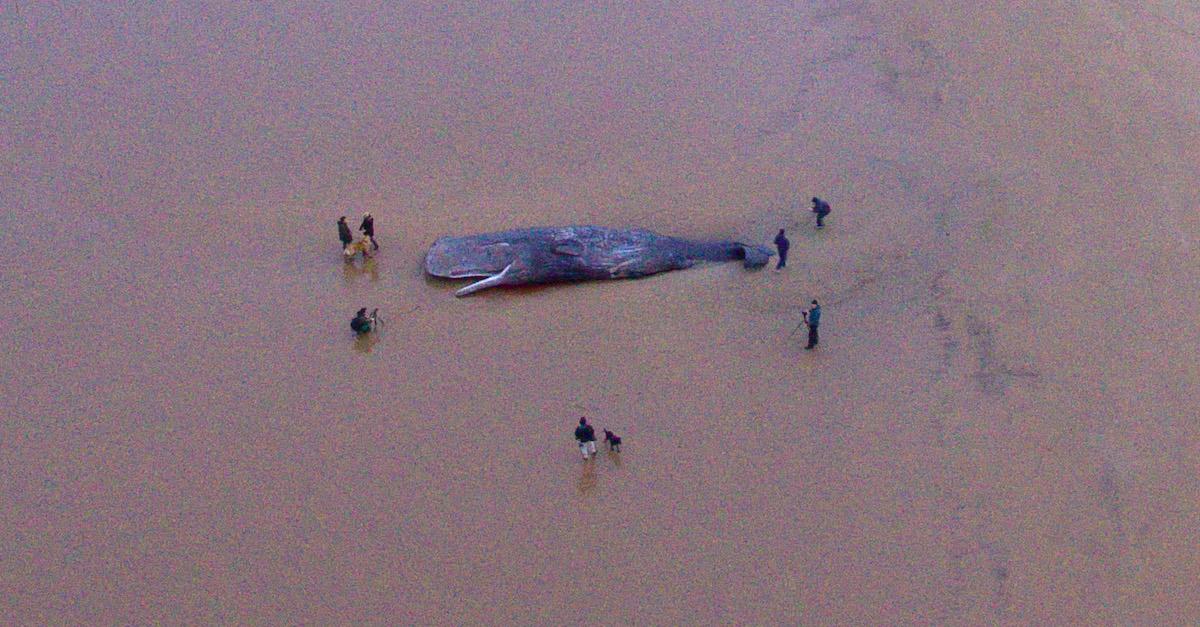 Article continues below advertisement
"Sperm whales are less common up in the Northwest in the wintertime than they are in the summer, so it's somewhat unusual to see them here at this time of year," Michael Milstein, a public affairs officer for the West Coast Regional Office of NOAA Fisheries stated, as per The Washington Post. Unfortunately, the local whale populations have been deteriorating since the 1990s, but timing-wise, this was rather unusual.
"...[sperm whale populations] are definitely on the upswing," he added, on a positive note. "The last sperm whale hunted and killed off the West Coast was 1971. It really wasn't that long ago."
But because the whale appeared to have died prior to beaching, NOAA Fisheries conducted a routine necropsy to figure out the cause of death — here's what you should know about it.
Article continues below advertisement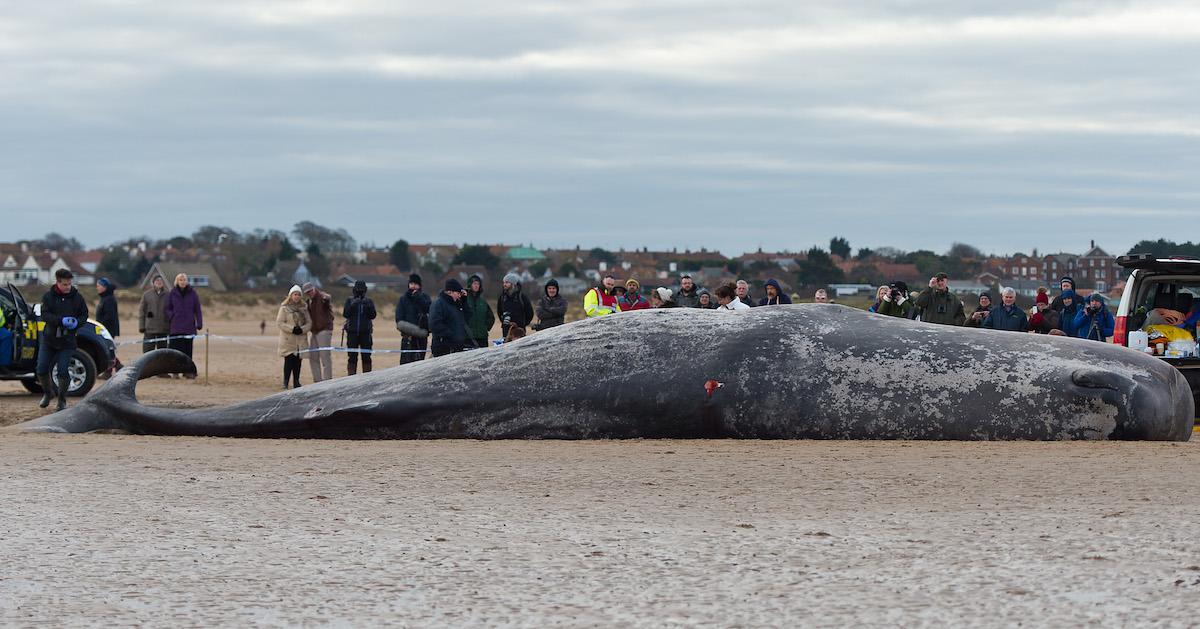 Was Oregon's dead sperm whale an illegal act of poaching?
Poaching sperm whales has been illegal for several years, so NOAA officials were both saddened and shocked to find one covered in gashes, post-mortem, near Fort Stevens State Park in northwestern Oregon on Saturday. According to OPB, the whale, who was identified as a male, measured at 40 feet long, and was presumed to be about 20 years old.
With injuries along his side, many initially assumed the sperm whale had been hunted. However, the examination proved otherwise.
Article continues below advertisement
After conducting the necropsy, which is a procedure that's somewhat similar to an autopsy at the site of the whale's beaching, biologists concluded the whale had died after being struck by a ship, which is unfortunately a relatively common occurrence.
"There was hemorrhaging, so that indicates that the animal was alive when it was struck," Milstein stated via OPB. The whale's jaw and teeth were then removed, to prevent them from being stolen.
"Sperm whale teeth and jaws are very prominent and quite lucrative on the black market. We removed the jaws so it did not get liberated by other means," Milstein continued.
Now, NOAA experts are in the process of figuring out how to dispose of the whale's body, to ensure nobody interferes with it. Oftentimes, whales are buried where they are found, but only time will tell what is decided for the deceased whale's burial.
Article continues below advertisement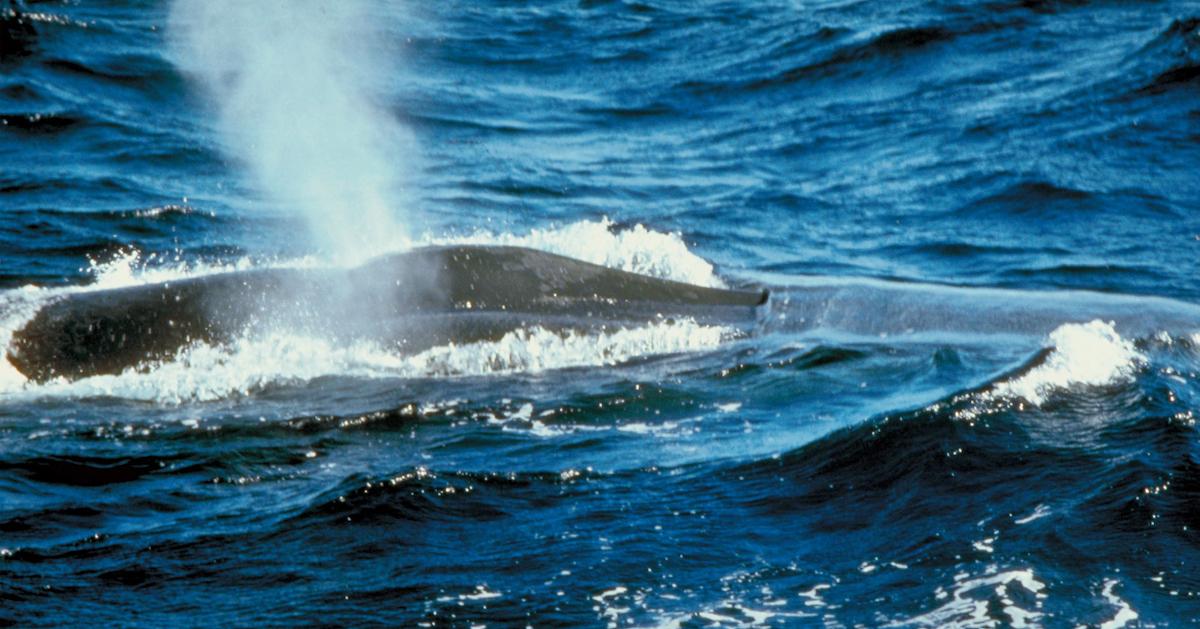 Whales are often hit by boats.
While a beached dead whale in Oregon is an uncommon sight to see during the wintertime, it's sadly more common than you think.
Scientists have hypothesized for years that boats interfere whales' echolocation abilities. This messes with their inner "GPS," which can sometimes cause them to beach, or even get hit.
And what's more, whales are often victims of bycatch, a deadly yet common occurrence when fisheries use giant nets to sweep up whatever they can, accidentally catching whales, dolphins, and other creatures they hadn't intended to get.
We hope to see whale populations boom worldwide, but until humans change their ways, they will likely continue to decline.