Here's a Step-by-Step Guide to Keeping Those Cowboy Boots Sparkling Clean
Not only will learning how to clean your cowboy boots make them last longer, but it will also make them look better.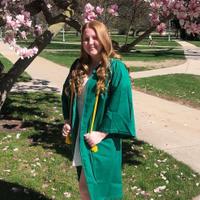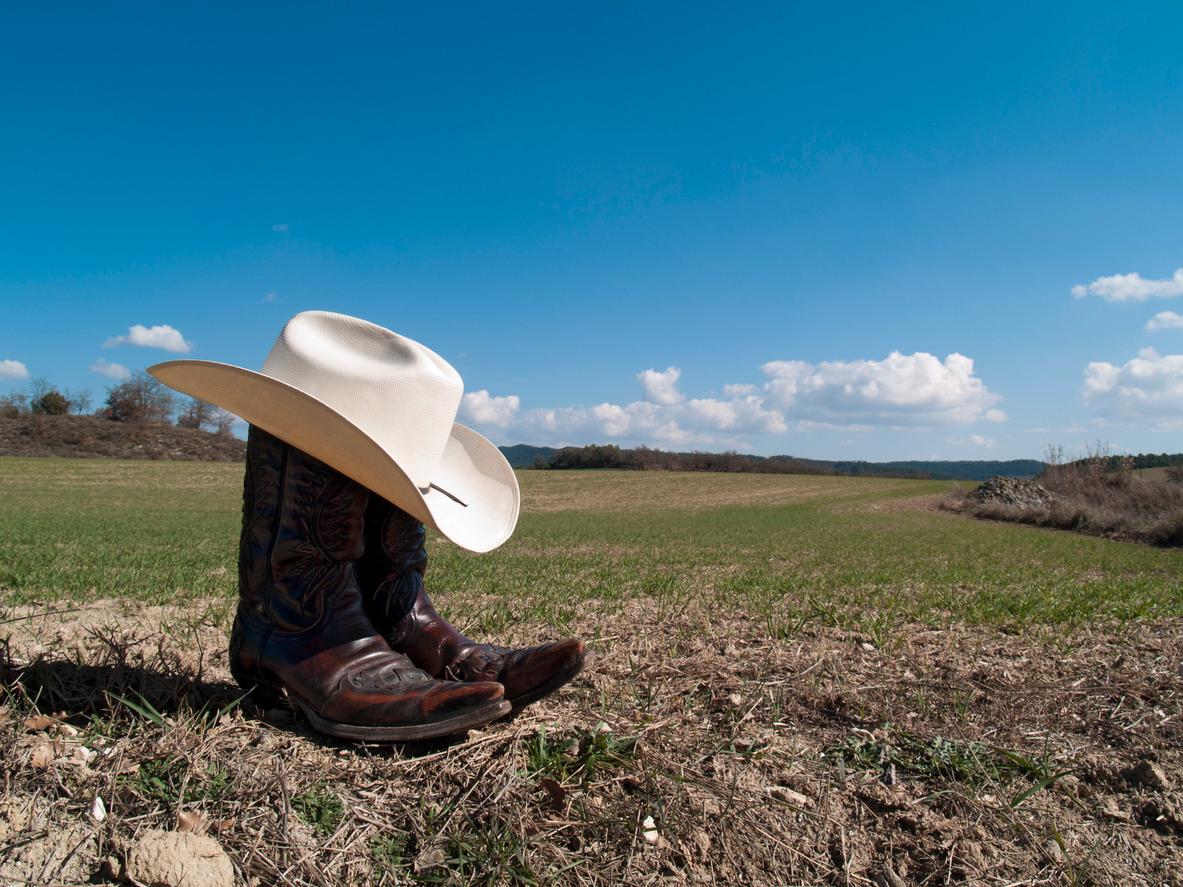 When you're first starting out on your sustainability journey, the idea of buying all of the new eco-friendly swaps is an attractive one. However, one of the most sustainable things you can do is to use what you already own — even if it's not cruelty-free.
Article continues below advertisement
If you have, say, a pair of old leather cowboy boots, it's best to learn how to properly take care of them in order to extend their lifecycle rather than get new ones right away. With that being said, keep reading to learn how to clean your cowboy boots.
Here's what you'll need to clean cowboy boots: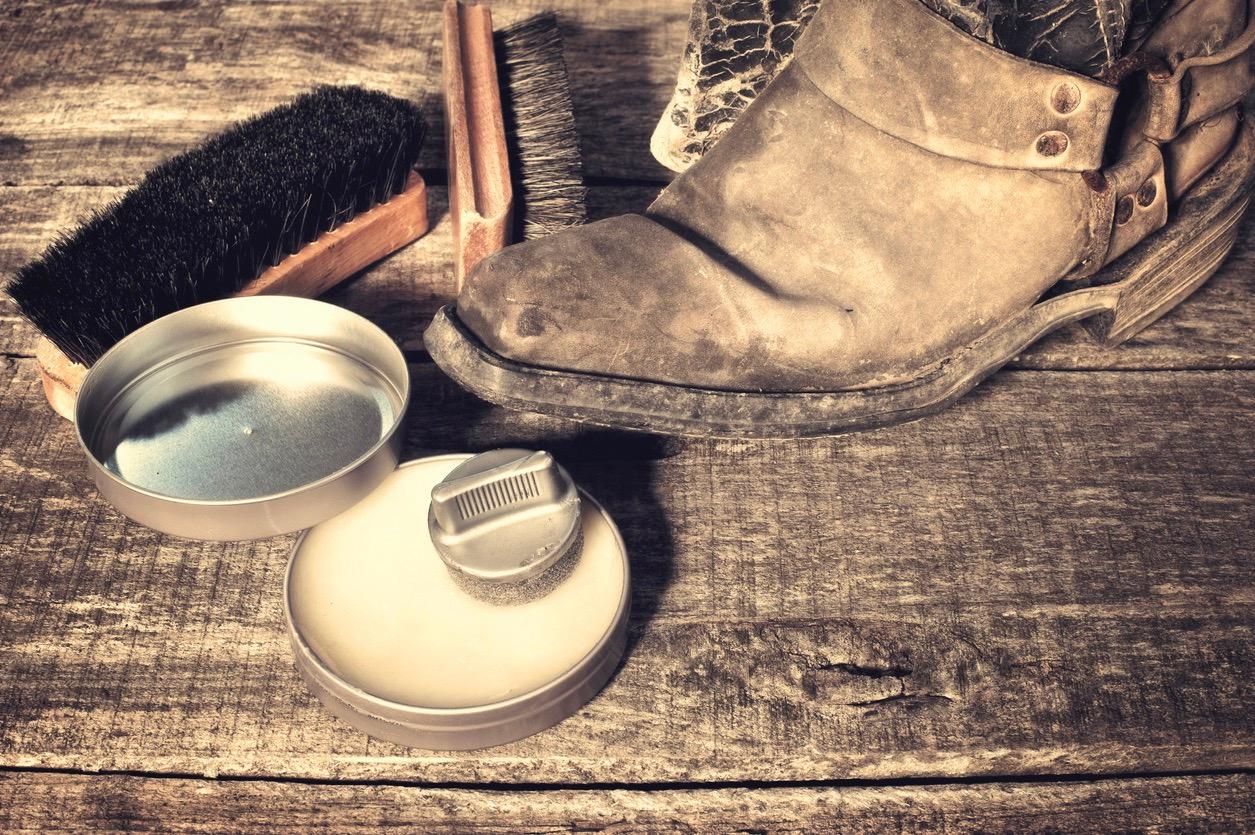 Before you start cleaning, you'll need to gather a few supplies. In general, those wishing to thoroughly clean their boots will need a damp towel, a dry cloth or sponge, a shoe conditioner, and a polish. If you have some scuffs on your boots, you can use a soft-bristled brush to take care of them, Ariat International explained.
Article continues below advertisement
Most cowboy boots are leather. And while this isn't the most eco-friendly material out there, it's better to take care of the boots you already have and give them the best life possible.
Leather boots will require a leather conditioner and polish. It's totally up to you which brand or product to use for these steps, just make sure that it's appropriate for the material on the boot.
Article continues below advertisement
First, get rid of any old dirt or grime.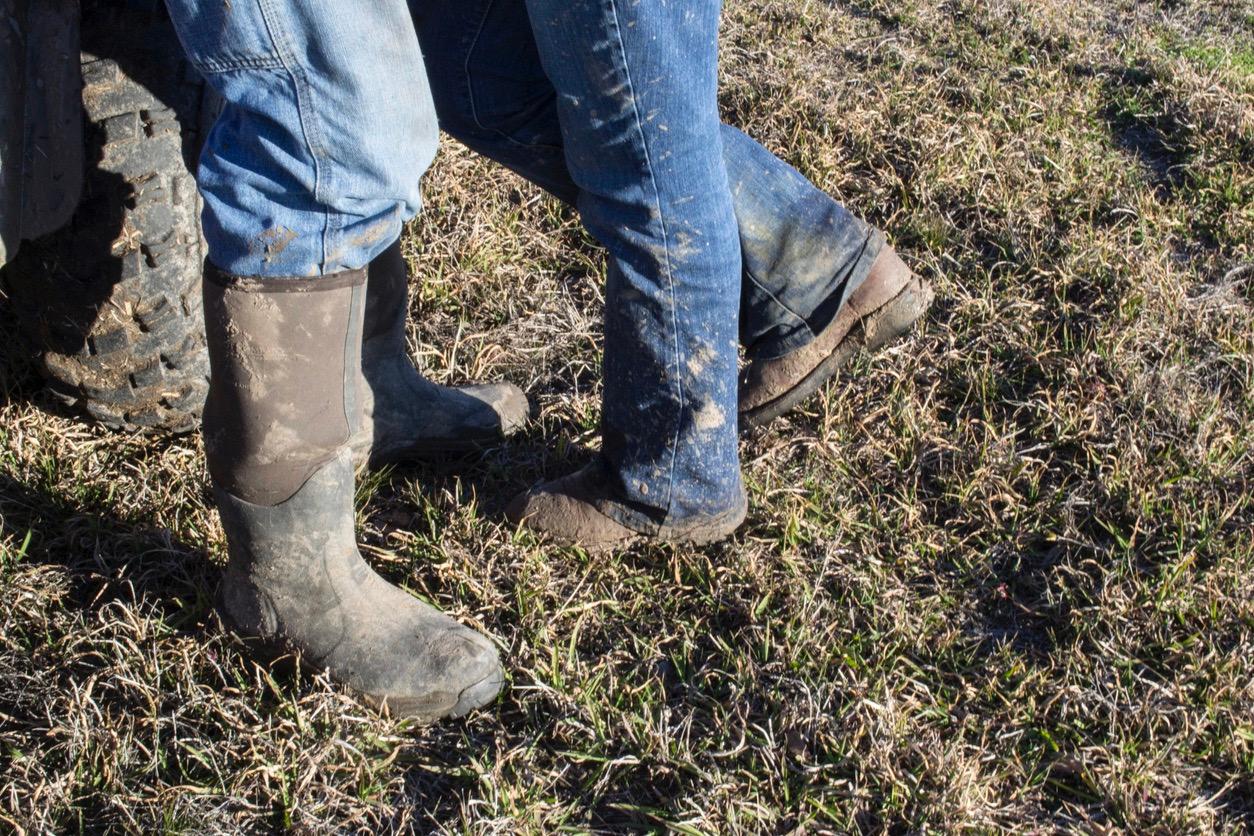 This step is probably obvious, but it's important nonetheless. You're going to want to start by removing all of the dirt and mud from your boots with the damp cloth.
Make sure you get them pretty clean — if necessary, you can use an old toothbrush in order to get into all of those nooks and crannies. This will help to loosen the grime, which will make the cleaning process easier.
For those with a few scuffs on their boots, now is the time to grab the soft-bristled brush and lightly scrub them away. A dry eraser will also work!
Article continues below advertisement
Once all of the dirt is removed from the boots, you can go ahead and dry them off. Your boots should be completely dry before completing the next step. And don't cut any corners — drying them with heat could cause cracking.
Now, it's time to condition your cowboy boots.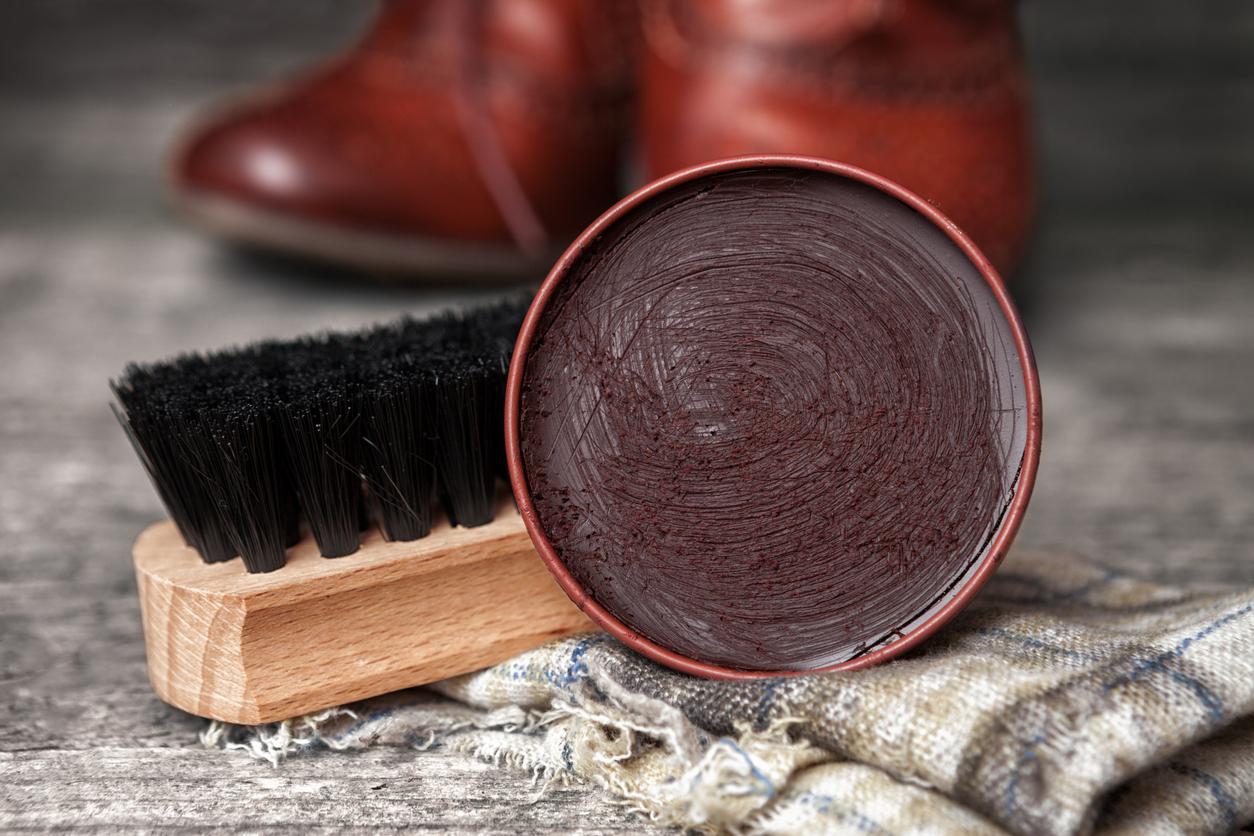 Conditioning your cowboy boots is essential. This step will allow the leather to stay soft and avoid any cracking. If you haven't noticed, cracking is very bad — it can lead to holes, which is something we definitely don't want.
Article continues below advertisement
To start conditioning, take your dry cloth or sponge and dip it into the product. Rub the conditioner into the boots in a circular motion, starting from the bottom and moving to the top. The goal is to fully moisturize your boots, leaving no room for dryness.
Finish off your boots with a nice polish.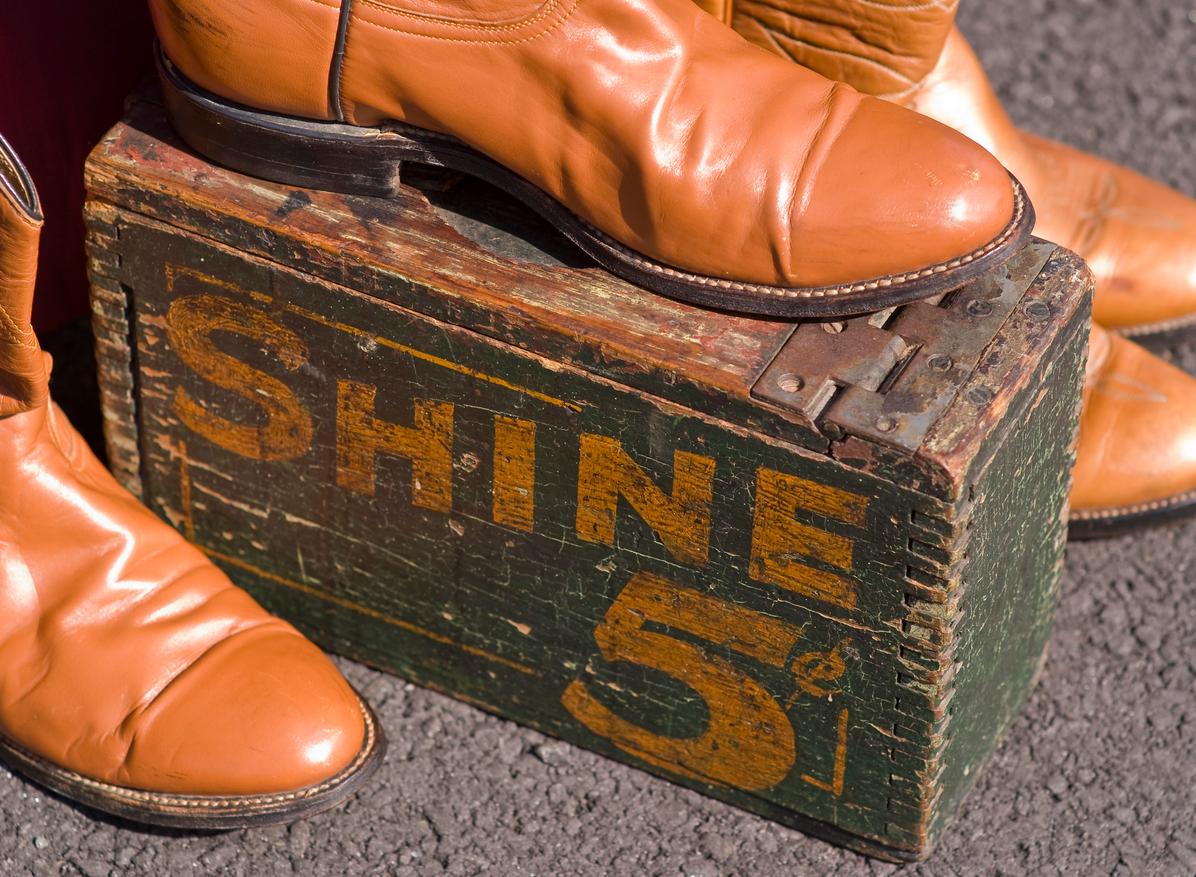 After completing the previous steps, you can proceed to the finale: Polishing your boots. Similar to the conditioning process, you're going to take a cloth and rub the polish in circular motions. Allow the product to fully absorb into the boots.
You're all set!