How to Recycle Shoes: Sneakers, Slippers, Boots, and More
There are many ways to recycle old shoes, no matter the condition.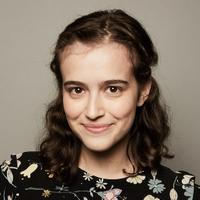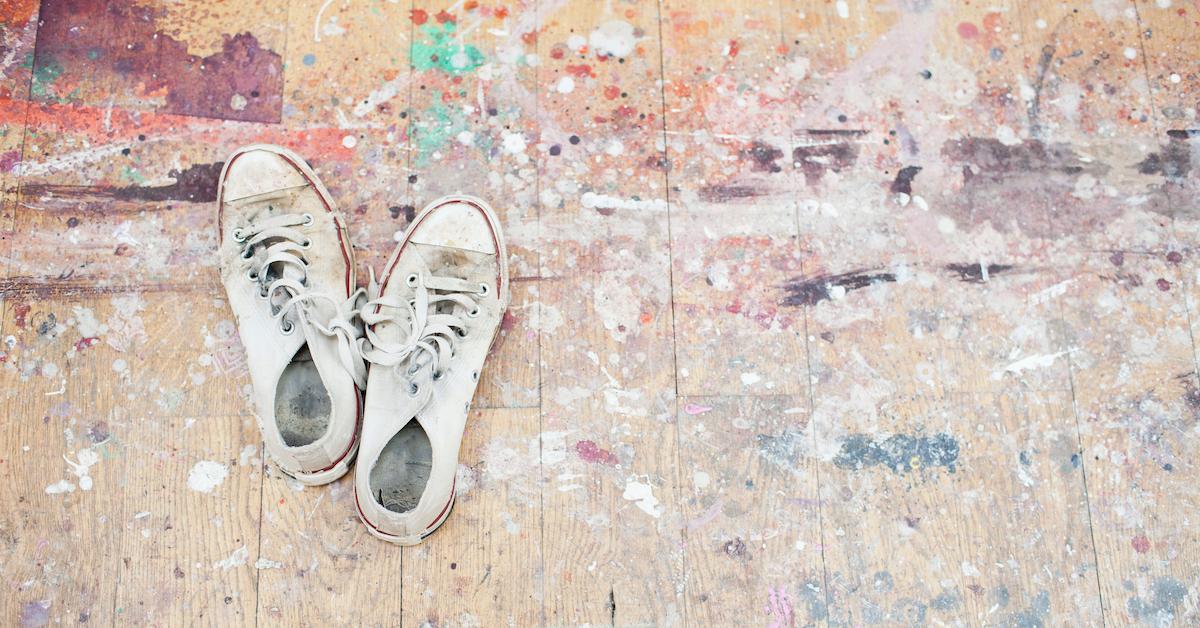 Have all those long walks you've been taking worn out your favorite pair of shoes? Even if you think they're totally unwearable beyond the point of donation, there's no reason to throw them in the trash, where they'll eventually wind up in a landfill. There might still be a way to recycle shoes, no matter the condition.
Article continues below advertisement
Have a totally beat pair of sneakers, slippers, boots, or flats? Keep reading for our suggestions of how you can breathe new life into old shoes, plus a few ways you can recycle shoes of all kinds.
Shoe cobblers can bring back shoes from the dead.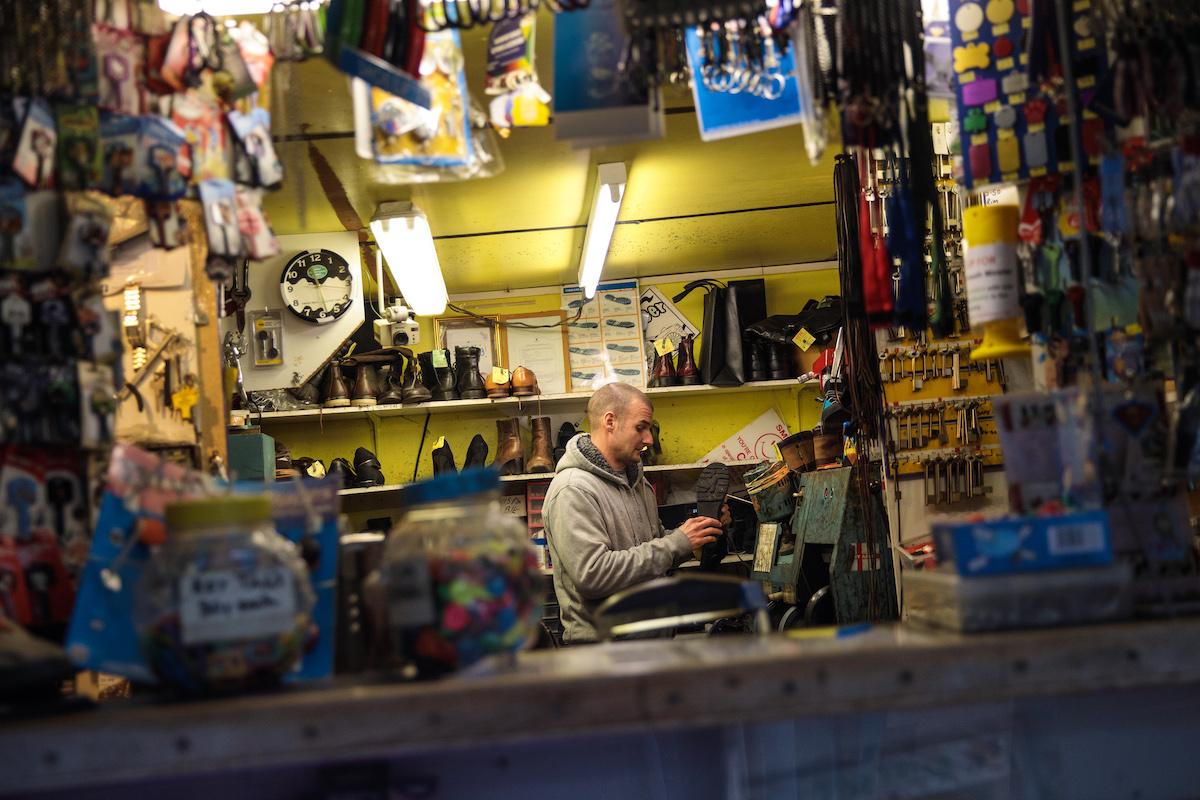 Shoe cobblers are basically some of the most creative engineers on the planet. They can take your grimiest, worn out, too-small shoes and polish, resole, or stretch them, completely transforming shoes that seemed landfill-ready to ones that look almost new. It can't hurt to call or swing by your local shoe repair shop with your worse-for-wear kicks to see if they can be brought back from the brink. You'd be surprised at the sorcery that happens behind the scenes at your local cobbler's shop.
Article continues below advertisement
Donate or consign any shoes that are still wearable.
If you have shoes that are still in decent condition, but you've simply outgrown them or no longer have a use for them, the first thing you should consider is selling or donating them. You can try selling them to a consignment store or on an online platform like Poshmark, or donate them to a local thrift store or organization.
Article continues below advertisement
Nike's Reuse-A-Shoe Program
The easiest kind of shoes to recycle are definitely sneakers — many stores across the country have sneaker recycling programs, one of the broadest being Nike's Reuse-A-Shoe Program, which accepts sneakers from any brand at most Nike stores. This is just one of many programs that recycle sneakers — check out our full guide to recycling sneakers here.
But for shoes that aren't sneakers, things can be a bit trickier — here are a few other shoe recycling programs.
Article continues below advertisement
Asics and I:CO
You can recycle shoes or clothing from any brand, in any style, and in any condition through Asics, a major running shoe and activewear brand. Dozens of Asics stores around the country have collection bins, in partnership with textile recycling company I:CO, which carefully sorts each donation and assesses if it should be donated or recycled. If you don't live near an Asics store, definitely contact I:CO to see if there are other partners with collection bins near you.
Article continues below advertisement
TerraCycle's Shoes and Footwear Zero Waste Box
The recycling geniuses at TerraCycle offer a Shoes and Footwear Zero Waste Box, which you can use to recycle pretty much any type of shoe in any condition, with the exception of ski boots and skates. TerraCycle will reuse, upcycle, and recycle the shoes, making sure they stay far away from landfills. Boxes start at $129 — so even though it is a bit pricey, it's a solid option for people who have the money to support a business like TerraCycle or don't have access to any free shoe recycling programs.
Article continues below advertisement
Teva's program, TevaForever
Teva unleashed a brand new recycling program in tandem with waste management company, TerraCycle, called TevaForever. The program, launched in April 2021, gives customers the opportunity to give worn Tevas a second life by letting them mail in retired sandals at no additional cost. Upon being sent back to Teva, the old shoes are properly cleaned, broken down, and processed into anything from playgrounds, to sports fields, and track ground covers. Exciting!
Article continues below advertisement
Timberland's take-back program with ReCircled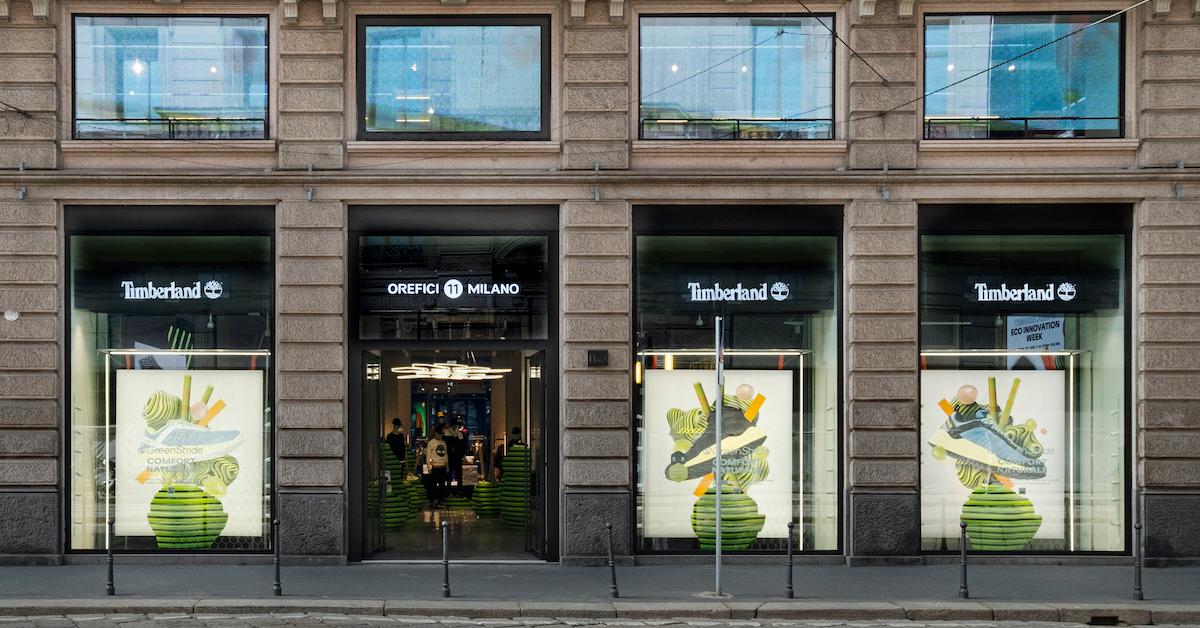 In August 2021, shoe brand Timberland will launch a take-back program, in partnership with ReCircled. Customers can drop off any Timberland shoes — or other Timberland products — at any Timberland store. The company will then either repair the products and resell them, or recycle them into new items.
"This take-back program is a critical step in pursuing our 100 percent circularity goal, while at the same time addressing the ever-increasing consumer demand for responsible design and progressive retail options," Susie Mulder, Global Brand President for Timberland, said in a statement sent to Green Matters.
Article continues below advertisement
The North Face's Clothes the Loop
The North Face's Clothes the Loop program accepts donations of shoes and clothing of any brand, at North Face stores around the nation. The stores then send the collected items to nonprofit Soles4Souls, where the shoes and items are resold, repurposed, or recycled. If you make a donation, you'll get a $10 reward toward a North Face purchase of at least $100.
Note that Soles4Souls' direct shoe recycling program only accepts shoes that are still in wearable condition, but The North Face's partnership with the organization seems to be willing to accept shoes and clothing of any condition.
Article continues below advertisement
Wearable Collections
New York City-based company Wearable Collections is a great option for NYC residents looking to get rid of shoes. The company has drop-off points all across the city, including dropboxes on various street corners, bins at select farmers markets, and in many office and residential buildings. You can also request a bin for your building, or schedule a pickup at your home or office.
Article continues below advertisement
Wearable Collections accepts shoes and sneakers of any style or condition, as well as clothes, accessories, belts, hats, handbags, and linens. The company sorts and funnels about 50 percent of collections into secondhand markets, and the rest is upcycled into rags or shredded into insulation, carpet padding, or mattress stuffing. About 4 percent of items Wearable Collections collects does wind up in landfills, but the company is working on getting that down to 0 percent.
Article continues below advertisement
Basically, if you're really determined to keep something out of the landfill, you'll find a way — even if it means spending a few months hoarding those shoes your dog thought were chew toys.
Article continues below advertisement
Merrell's ReTread program
If you have a pair of used Merrell shoes, you can mail them back to the brand via the Merrell ReTread program — no matter the condition. In exchange, the company will give you a $20 credit for your next Merrell purchase.
Upon receiving your old kicks, Merrell will either grind them down to recycle them into new products (if they are in poor condition), or clean, restore, and resell them. You can then shop for these refurbished shoes on the Merrell ReTread website, where you'll find the shoes are more affordable than if you were to buy them new.
This article has been updated to include more shoe recycling programs.