Here Are the ~Dirty Details~ On Compostable Underwear
Compostable underwear is the way to go — underwear is often tossed in landfill trash, and it can't be composted, so it's definitely a better alternative.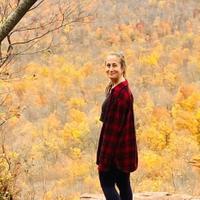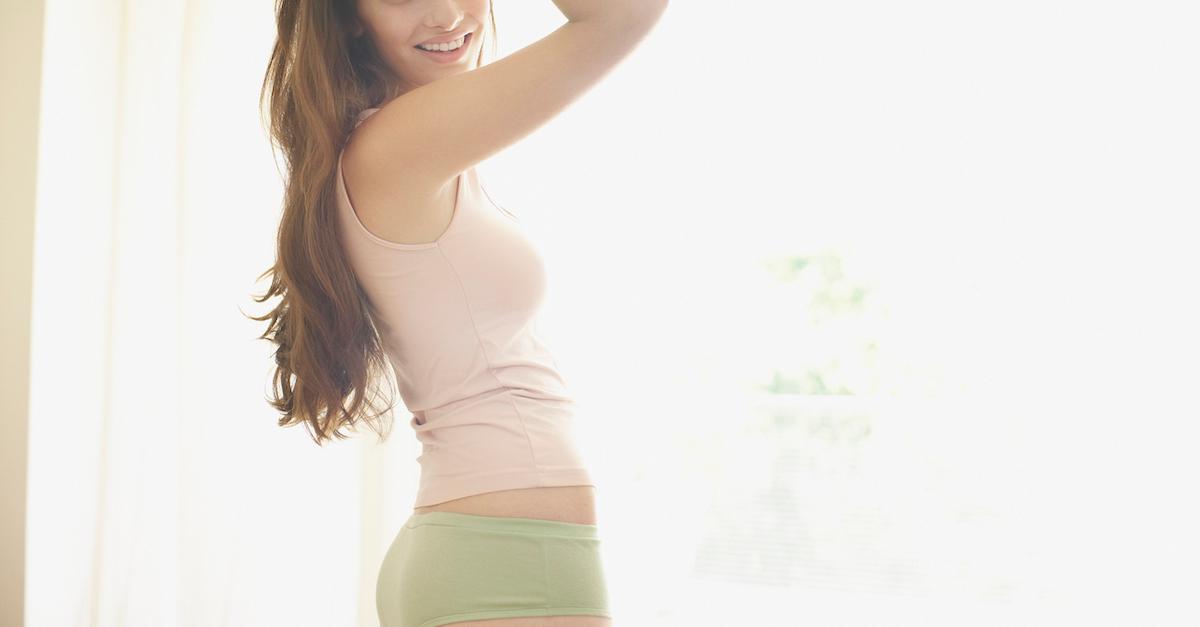 Let's face it: Getting rid of underwear can be kind of a hassle.
Most clothing donation centers such as Goodwill or Salvation Army unfortunately do not accept underwear or socks for sanitary reasons. And while most municipalities don't recycle textiles, underwear also shouldn't be tossed into landfill trash. Landfills are ridden with textile waste, and it takes years to break down. It makes us wonder why compostable underwear hasn't really caught on.
Article continues below advertisement
Wait, so... if compostable underwear exists, why aren't we already wearing it? And the real question is: does it really work?
That's why we're giving you everything you need to know about compostable underwear, to decide if it's right for you (and your compost bin). While it isn't the sexiest topic out there, it could ultimately divert underwear from landfills (which is pretty sexy, if you ask us).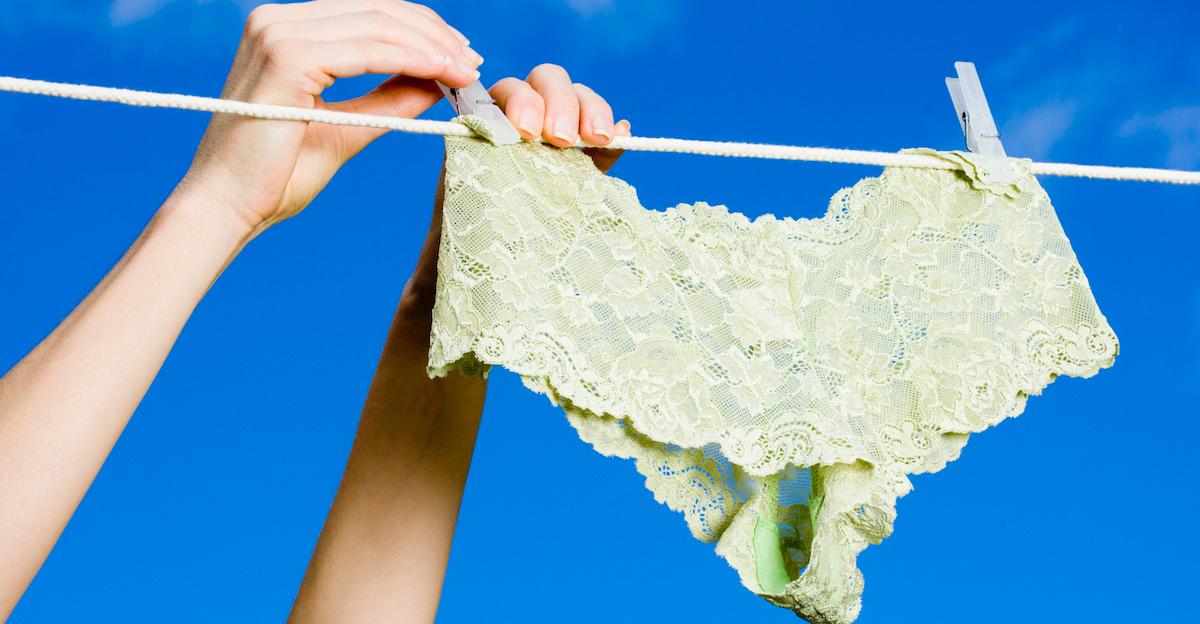 Article continues below advertisement
What is compostable underwear?
If something is truly compostable, it's derived from 100 percent natural materials — which means it's made from anything that comes from nature (vegetables, fruits, plants, etc.). Regardless if you use a compost bin, a backyard pile, or if you simply hand your discarded natural materials to a curbside service, whatever you're composting should be able to fully biodegrade on its own, without having to be commercially or industrially composted, and without leaving synthetic materials behind.
That said, compostable underwear is just what it sounds like: it's underwear that will be able to break down on its own. That means the fabric, as well as any threading or tags must contain no plastics, synthetic materials, or anything else that would put unnatural materials or chemicals back into the Earth.
Article continues below advertisement
And with that in mind, the rumors are true: compostable underwear does, in fact, exist. A number of companies have started marketing it to those with sustainability at the forefront of their lifestyles. But many wonder if it truly works.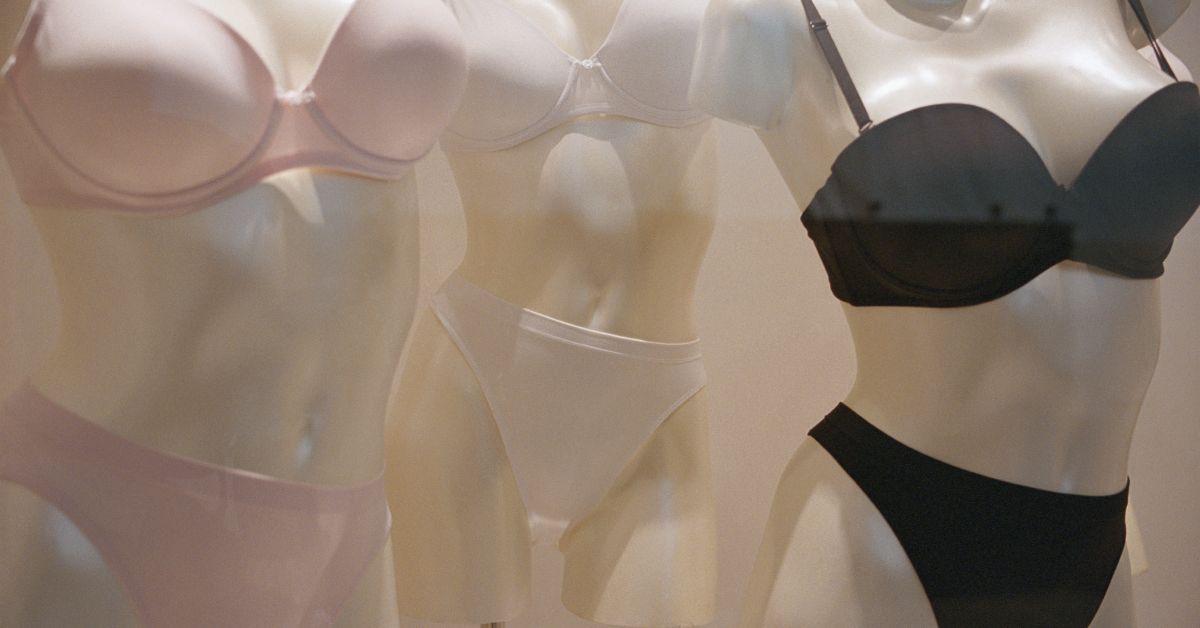 Article continues below advertisement
Does compostable underwear actually work?
Basically, compostable underwear does, in fact, do what it says. But because it's thicker than your average kitchen scrap, it does not break down as quickly as everything else.
As previously mentioned, for the panties to be compostable, they still need to be made from natural materials. And to be as eco-friendly as possible, they should also be plant-based.
However, unlike certain things that will break down in a few weeks, it takes most "compostable" underwear a few months before it fully breaks down. So, it will biodegrade without leaving behind nasty chemicals or remnants, but it just takes longer.
Article continues below advertisement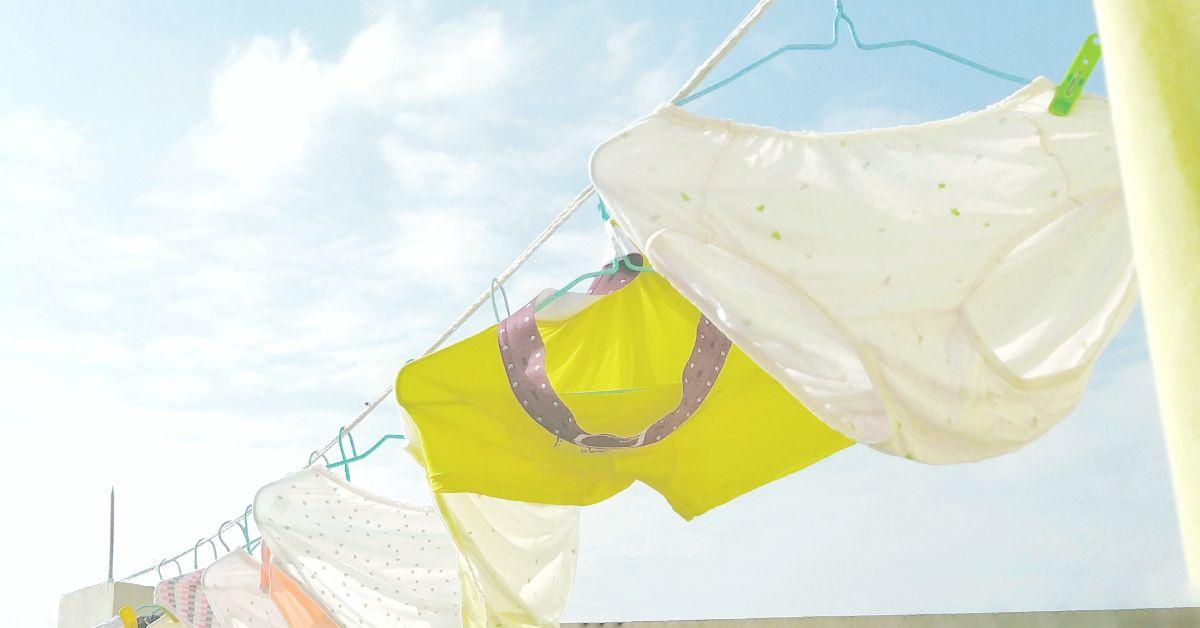 Here are a few companies that offer compostable underwear:
There are a handful of brands that have started offering compostable underwear — so if you already have a compost pile or bin, they're definitely worth checking out the next time you're thinking about purchasing new panties.
Article continues below advertisement
KENT
KENT is a clothing company that makes 100 percent compostable underwear, tote bags, tees, and briefs from 100 percent all-natural, organic cotton. The company was founded by Stacy and Jeff Grace, who landed a pretty amazing deal through Shark Tank last year, getting a $200,000 investment from Daymond John, who now owns 15 percent of the company.
The brand has famously coined the catch phrase "plant your pants," which is pretty cute.
Each pair will cost you about $20, and they're all LA compost certified. Now let's get panty planting!
Article continues below advertisement
Cou Cou Intimates
Not only are Cou Cou Intimates' pieces incredibly cute and super high quality, but they're also low impact.
The brand, which offers various styles of underwear, camis, slips, and more, makes everything from 100 percent GOTS Certified Organic Cotton. Cou Cou's underwear, too, breaks down in just a few months, so you can toss it in your backyard without thinking twice.
And what's more, Cou Cou also happens to be a celeb fave, with famous customers such as Hailey Bieber, Maddie Ziegler, and Emma Chamberlain, according to the brand. So each pair is bound to make you feel like a star.
The Very Good Bra
The Very Good Bra is another company that makes compostable underwear because of its all natural materials. Instead of organic cotton, each pair is made from from Lenzing Tencel — which is basically upcycled, sustainably-sourced wood fiber. The fabric is considered to be extremely breathable, and supposedly, they're pretty soft — what more could you want?