Here's How You Can Participate in Plastic Free July
What is Plastic Free July? This movement is all about getting people excited about making better environmental choices. Here's how you can get involved.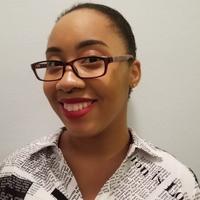 We're always looking for new ways to be kind to the environment and make a positive impact. Over the years, different initiatives have been implemented to do just that, including Earth Day, World Environment Day, and the laws that have been passed all over the world. Another movement that is getting attention is Plastic Free July — but what exactly is it? Here's a look into the history of the holiday, and how you can get involved in Plastic Free July 2022.
Article continues below advertisement
What is Plastic Free July? Is there a theme for 2022?
According to its website, Plastic Free July is a movement that wants to help people worldwide solve the issue of plastic pollution "so we can have cleaner streets, oceans, and beautiful communities." To start off, all you have to do is take one kind of plastic out of your everyday life. It was founded in 2011 by Rebecca Prince-Ruiz in Perth, Australia with some of the local government.
Article continues below advertisement
According to her LinkedIn, Prince-Ruiz has dedicated her entire career to making a positive environmental impact and was even an educator in the field at one point. Then in 2017, she set up the independent charity the Plastic Free Foundation, as a way to help Plastic Free July grow. Currently, it abides by the core values of: "Honesty and integrity; Inclusivity of people, ideas, visions, and approaches; A focus on providing solutions; Authenticity and collaboration; The belief that small changes add up to a big difference."
For 2022, there's no word on a theme for Plastic Free July, but you can still get involved yourself by signing up for the Plastic Free July challenge, which that anyone can take part in to help lessen the amount of plastic in the world.
Article continues below advertisement
What is the Plastic Free July challenge?
To participate in the Plastic Free July challenge, all you really have to do is make a commitment to use less plastic during the month of July. To get started, you can sign up on the movement's website. There, you can fill out some contact information and select certain personalizations about how you plan on participating.
Article continues below advertisement
When you're filling out the form, you will be asked about where you are participating in the challenge including places like at home, work, school, etc. Plus, you can say what your goal is here. It's understandable that not everyone can go completely plastic-free. Luckily, Plastic Free July gives you more options. In addition, you can select that you're planning on avoiding single-use plastics or that you want to stop using other kinds of plastics like bags, straws, bottles, and more.
Once you finish the form, Plastic Free July will send you weekly emails with tips and tricks on how to get your plastic-free journey started during July. The movement will also be sharing the stories of other participants which can help keep you motivated to make environmentally friendly choices.
Additionally, your pledge doesn't only have to last for the month of July — many people continue doing it throughout the year.
Article continues below advertisement
Of course, it's understandable to believe that not everyone will completely get rid of all the plastic waste in their lives overnight. But Plastic Free July can be a great way for anyone to get started on that change. Over time if you keep up with it, you will develop all kinds of tools and discover which ones work best for you. Plus, if you get more people involved, the greater the impact you'll have overall.