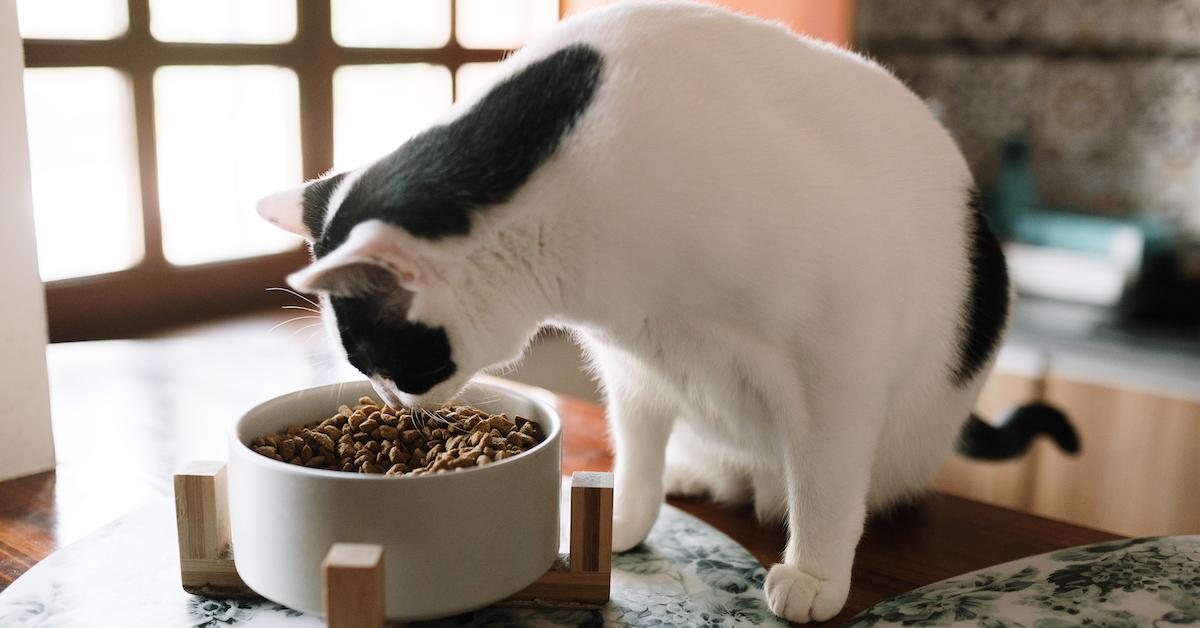 EWG Detects "Forever Chemicals" in Pet Food Bags
If you're sick of hearing that PFAS were detected in yet another place, sorry. We're sick of writing about it. But unfortunately, considering PFAS are also known as "forever chemicals," we don't anticipate their disappearance anytime soon. And a new report has detected PFAS in pet food bags, leaving pet parents concerned about how this may affect their dogs and cats.
The report also found PFAS in fabric-based products for babies.
Article continues below advertisement
In case you are unfamiliar, PFAS chemicals, aka polyfluoroalkyl substances, refer to a group of thousands of chemicals, which are frequently used in the manufacturing of many common items. Subsequently, they are often found in the air, soil, and water, where they take "forever" to break down, thus giving them the nickname "forever chemicals."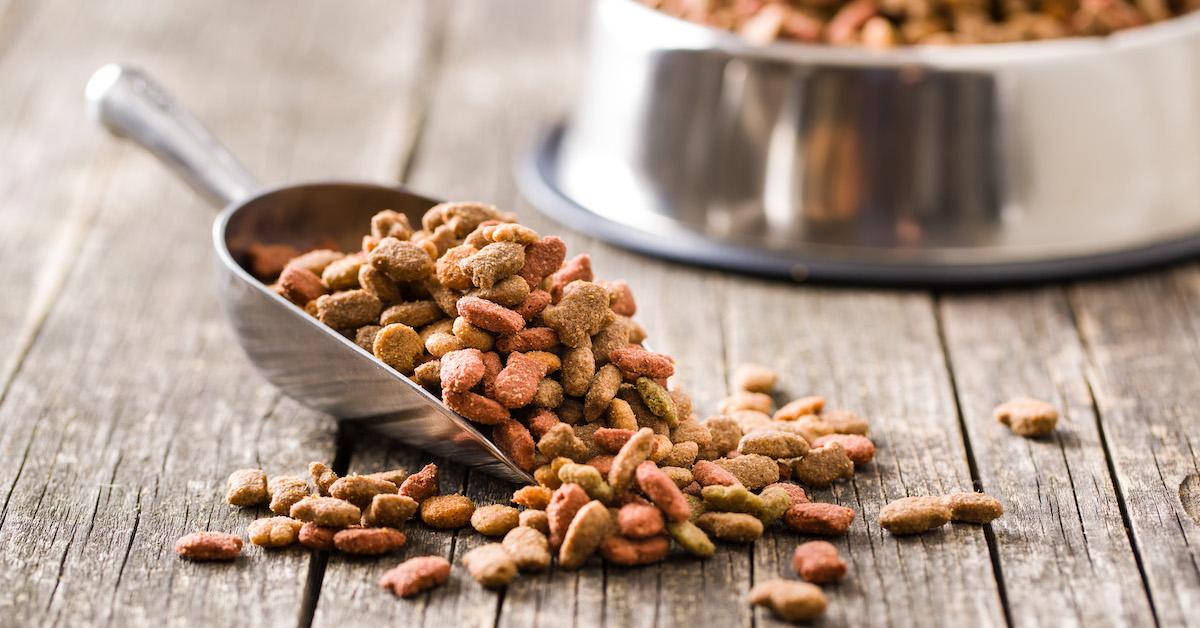 Article continues below advertisement
PFAS has been detected in pet food bags.
Nonprofit organization the Environmental Working Group (EWG) published the results of new testing this week, which detected PFAS in various pet food packaging.
To conduct the study, the EWG had an independent laboratory test 11 bags of pet food for total fluorine; detecting fluorine in a product like this usually means that PFAS are present.
The researchers did further testing on the four bags with the highest concentrations of total fluorine to see exactly what kinds of PFAS chemicals were in the bags, and they found PFBA, PFPeA, PFHxA, PFHpA, x62FTCA, x62diPAP, and PFPrA.
Article continues below advertisement
What pet food brands contain PFAS?
The dog food with the highest concentration of total fluorine was Kibbles n' Bits Bacon and Steak, which contained 590 parts per million (ppm) of total fluorine. Blue Buffalo's Life Protection Formula Puppy Chicken and Brown Rice Recipe also contained significant amounts of total fluorine.
As for cat food, Meow Mix Tender Centers Salmon and Chicken Flavors Dry Cat Food had the highest fluorine concentration of the entire test, with 630 ppm being detected. Purina Cat Chow Complete Chicken also contained high amounts of total fluorine.
Article continues below advertisement
The EWG believes that the high concentrations detected indicate that the manufacturers of these pet foods may be purposely treating the packaging with PFAS, which can help make them more grease-resistant.
Article continues below advertisement
"The concentrations of PFAS found in pet food bags represent a significant source of PFAS in the home," Sydney Evans, an EWG science analyst and leader of this project, said in a statement. "They're a good indicator of how much PFAS may eventually be released into the environment after these coatings wear down."
PFAS can leach from packaging into the food it contains; then, when animals consume the food, they are consuming the chemicals. And when the packaging is both manufactured and disposed of, it can release PFAS into the environment.
Additionally, though more research is needed on the topic, various studies have found PFAS in dog and cat feces, as well as in pet blood.
Article continues below advertisement
The testing also identified PFAS in fabric-based products made for babies and toddlers.
EWG also tested 34 samples of textiles and other products manufactured for children and babies. The tests detected total fluorine in all 34 items, with the highest concentrations in bedding, bibs, outerwear, and snack bags.
Other items included activity gyms, nursing pillows, changing pads, playmats, soft toys, clothing, and pacifier clips, as per the EWG.
Article continues below advertisement
Since babies and children are still developing, they are more susceptible to the negative health effects of chemical classes such as PFAS. According to the EWG, PFAS exposure has been connected to immune system issues, developmental harm, an increased risk of cancer, weight gain, and more.
The government bears a responsibility to ban manufacturers from using PFAS. In the meantime, check out our guide to avoiding PFAS — but remember that this chemical group is impossible to avoid completely, so don't drive yourself crazy trying to rid your life of forever chemicals.