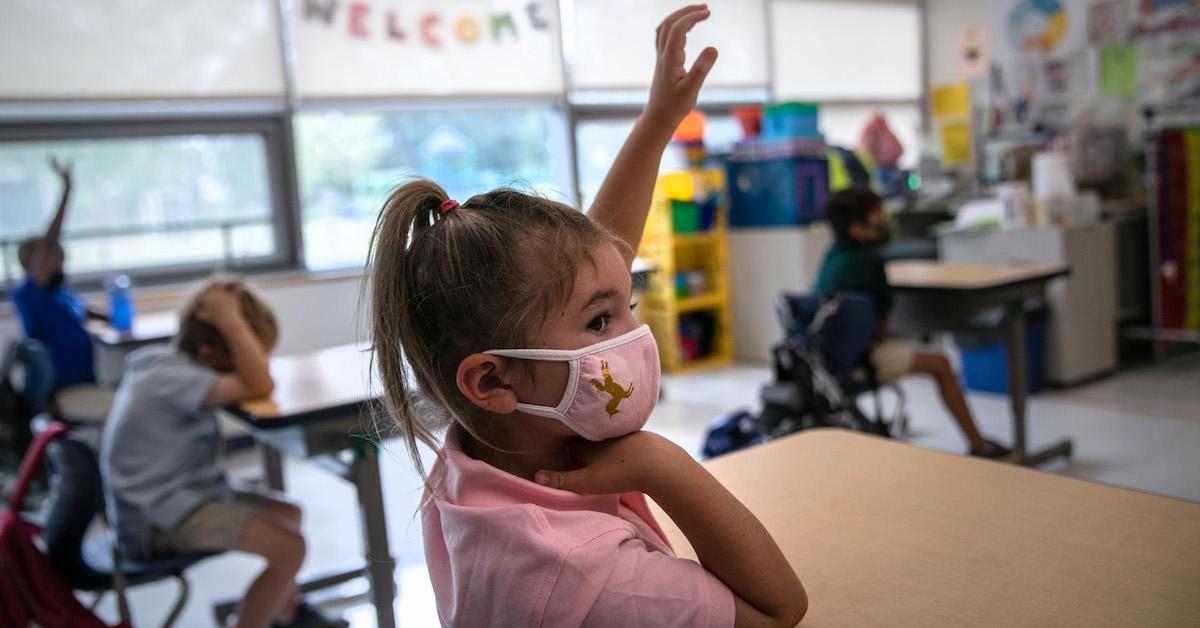 "Forever Chemicals" Detected in Kindergarten Classrooms' Air and Carpets
A class of toxic chemicals called PFAS is colloquially known as "forever chemicals," since these chemicals can persist in the environment — and our bodies — for years, and are linked to a number of health issues. There are many ways humans are exposed to PFAS throughout the day, but a new study finds that forever chemical exposure via indoor air and dust is much more common than previously thought.
Article continues below advertisement
While we cannot avoid PFAS exposure entirely, it's good to be aware of common exposure points, so we can sidestep exposure when possible, especially in developing children.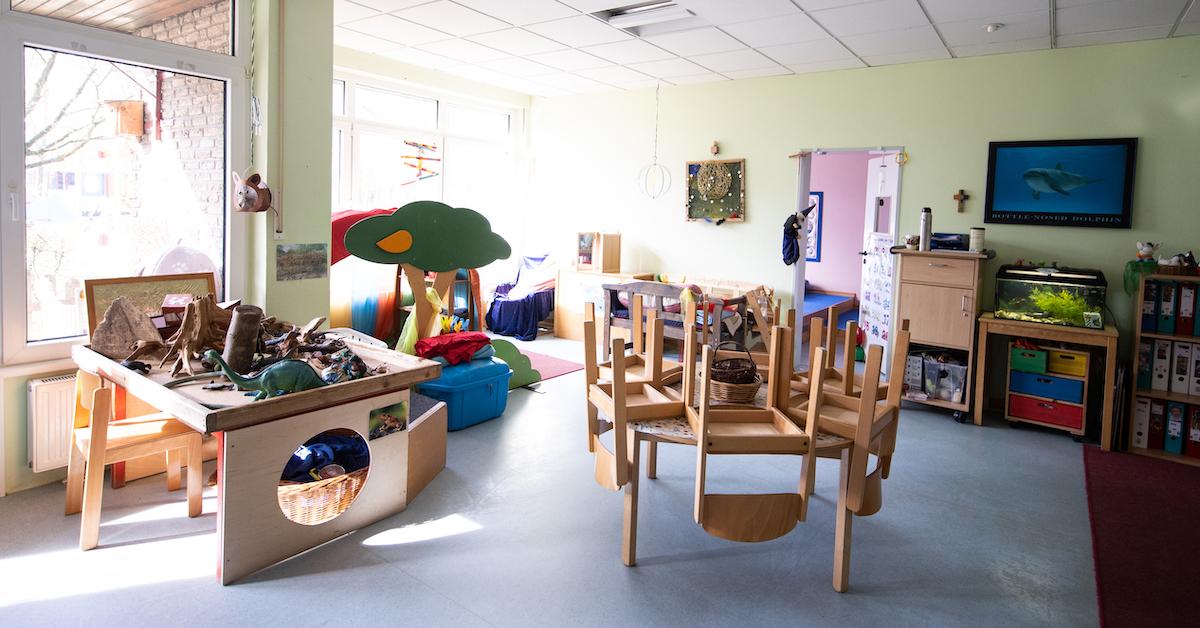 Article continues below advertisement
We can be exposed to PFAS via carpets, dust, and therefore air, according to a new study.
On Aug. 31, 2021, scientists from the Green Science Policy Institute and the University of Rhode Island published new research, in which they tested the presence of per- and polyfluorinated alkyl substances (PFAS) in various indoor settings.
According to the researchers, the most common sources of PFAS exposure are typically regarded as food and water, but they claim that their study proves that indoor air and dust is just as significant — if not more significant, since the average U.S. resident spends 93 percent of their life indoors, according to the EPA.
Article continues below advertisement
For that reason, the scientists focused their study on detecting PFAS that are present indoors. They conducted their research by using polyethylene (PE) sheets, and then analyzing them with gas chromatography–mass spectrometry.
The researchers say they found volatile PFAS to be "ubiquitous" in various indoor environments that they tested, including offices, university classrooms, labs, and an elevator, as per The Guardian. But most disturbingly, the researchers found high levels of PFAS in carpeted kindergarten classrooms in California. They believe that the PFAS in the classrooms came from the air, via the carpet and dust.
Article continues below advertisement
PFAS are linked to a number of health issues.
PFAS chemicals present a number of potential health issues — exposure has been connected to cancer, hormone disruption, kidney and liver toxicity, immune system damage (and poor vaccine response in children), and reproductive and developmental toxicity, as per Toxic Free Future.
Since children are still developing, it's important to reduce their PFAS exposure whenever possible — fortunately, there are a few ways to do so.
How to avoid exposure to forever chemicals, aka PFAS:
In addition to exposure via indoor air (especially in dusty, carpeted rooms), the 9,000 PFAS chemicals are commonly found in drinking water, food (often via plastic food packaging), breast milk, firefighting foam, waterproof clothing and gear such as raincoats, non-stick or Teflon cookware, certain cosmetics, and more.
Avoiding all these things is, of course, difficult — but you can easily reduce your exposure a little bit. In addition to avoiding things on the above list (or buying non-toxic alternatives), Toxic Free Future recommends avoiding stain-resistant treatments, avoiding greasy food packaged in plastic (as that is more likely to have a grease-resistant coating), avoiding non-stick Teflon cookware (or at least stopping use when you notice damage to the coating), and avoiding personal care products that may contain PFAS. We have a list of PFAS-free makeup and cosmetic brands that you can trust do not contain any forever chemicals.