What Are Forever Chemicals? Study Finds PFAS in 100 Percent of Breast Milk Samples
Forever chemicals aka PFAS can contaminate pretty much everything around us — and two new reports have detected forever chemicals in surprising places.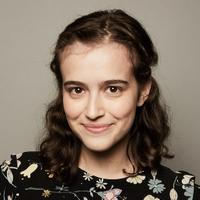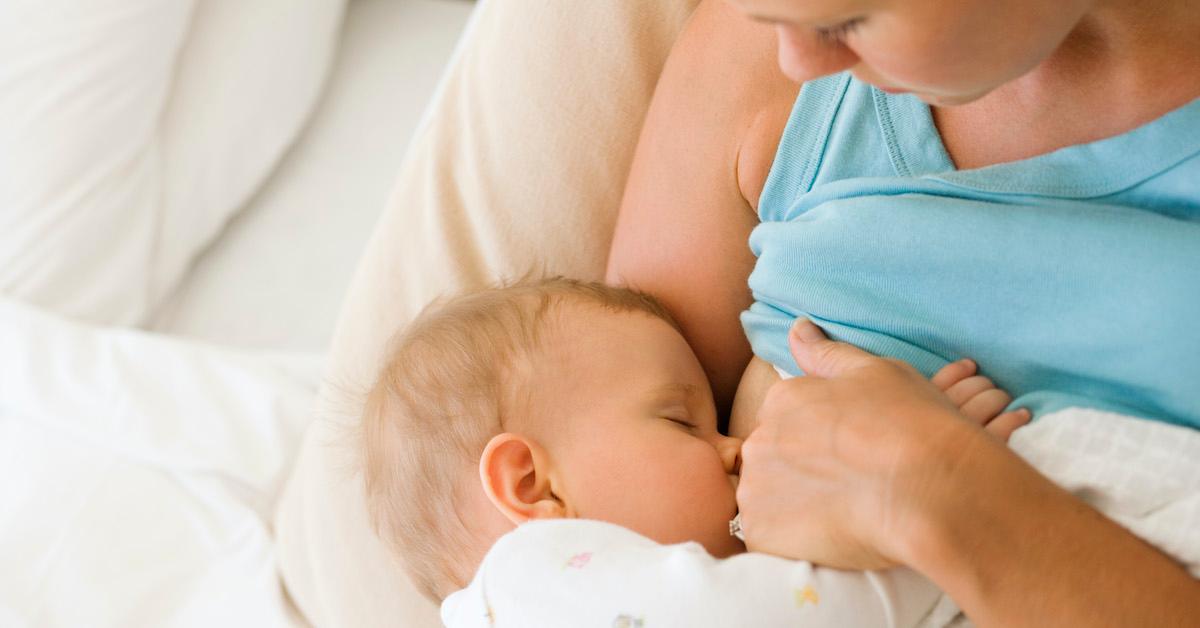 Also known as PFAS, forever chemicals can contaminate pretty much everything around us — and two new reports have detected forever chemicals in surprising places.
Article continues below advertisement
A May 2021 study tested breast milk for forever chemicals, and detected worrisome amounts in each sample. Additionally, a new report revealed that massive chemical companies that use PFAS in their food packaging have hid information regarding just how dangerous these chemicals are for years.
Keep reading to learn a bit about forever chemicals, how you can avoid exposure, and these two new alarming pieces of news.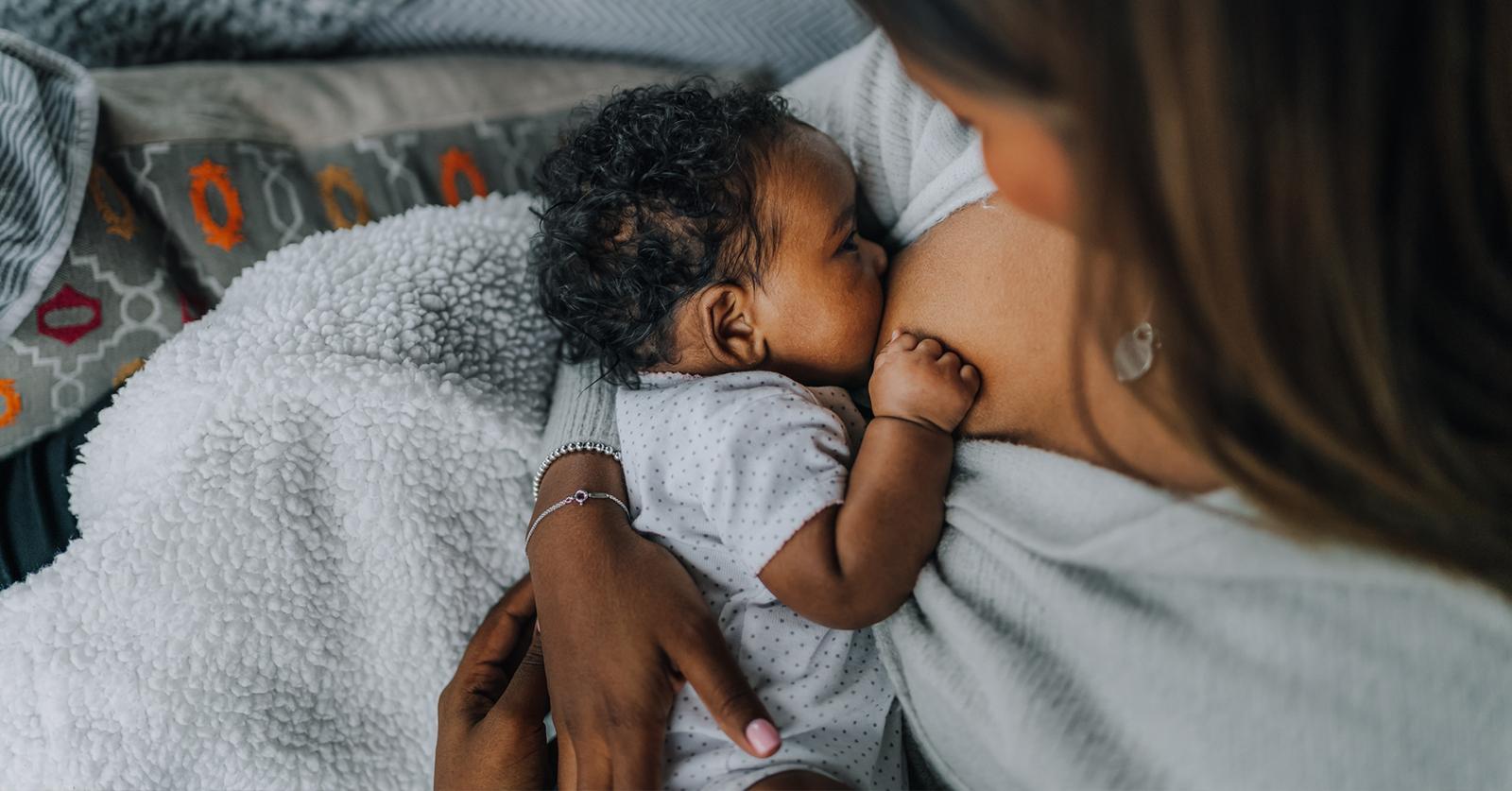 Article continues below advertisement
What are forever chemicals, aka PFAS?
Forever chemicals are a nickname for perfluoroalkyl and polyfluoroalkyl substances (PFAS). According to Scientific American, PFAS have been dubbed "forever chemicals" because their chemical makeup prevents them from safely breaking down in the environment the way other chemicals do. Forever chemicals are persistent in the environment, people, and animals, and can last in our bodies for years, according to Toxic-Free Future.
There are over 9,000 known PFAS compounds — 600 of which U.S. manufacturers use in products, the news outlet adds. Humans are exposed to PFAS constantly — they are found in our food (due to PFAS building up in crops and livestock, as well as PFAS being used in food packaging), the air and dust in our homes (via cleaning products), in our drinking water (affecting an estimated 6 million Americans), and in various personal products (such as cosmetics, cleaning products, and cookware), as per Toxic-Free Future.
Article continues below advertisement
The organization adds that PFAS exposure has been linked to cancer, hormone disruption, and reproductive and developmental issues, among other health issues.
Forever chemicals have been detected in breast milk.
Scientists from Toxic-Free Future, Seattle Children's Research Institute, Indiana University, and the University of Washington published a study on the impact of PFAS in breast milk in the journal Environmental Science & Technology on May 13, 2021. The study analyzed breast milk samples taken from 50 mothers in the U.S. for 39 different PFAS, and unfortunately, 16 of the 39 PFAS were detected in all 50 samples tested. And that means that babies are ingesting these forever chemicals via their mothers' breast milk.
Article continues below advertisement
Additionally, the researchers observed that the concentration of forever chemicals in breast milk doubles about every four years, as noted by Safer Chemicals, Healthy Families.
The scientists behind the study blame this issue on the corporations who use PFAS in their products, as well as the U.S. government, because there are no sufficient federal laws preventing the use of PFAS in various products.
"These findings make it clear that the switch to newer PFAS over the last decade didn't solve the problem," said Indiana University scientist and study co-author Dr. Amina Salamova, as per Safer Chemicals, Healthy Families. "This study provides more evidence that current-use PFAS are building up in people."
Article continues below advertisement
"It's time for more states and the federal government to follow the lead of Washington state and ban PFAS and other equally dangerous classes of chemicals in products, especially when safer alternatives are found," added Laurie Valeriano, executive director of Toxic-Free Future. "Prevention-based policies are critical to ending this harmful and unnecessary contamination of our most precious resources—from breast milk to drinking water."
Article continues below advertisement
All that being said, the team behind the study still encourages nursing parents to continue feeding their babies breast milk, as the benefits outweigh any risks presented by PFAS. Not to mention, with PFAS having been detected in both food and food packaging, there's a chance that these forever chemicals are present in other things we feed our babies, anyway.
Food packaging manufacturers have been hiding the dangers of forever chemicals for years.
On May 12, 2021, The Guardian published a report exposing two massive chemical companies, DuPont and Daikin, for their use of forever chemicals. According to the report, both companies discovered the dangers of a certain PFAS they use in food packaging about a decade ago — but they have spent the past 10 years hiding that information from the FDA, as well as their customers.
Article continues below advertisement
The chemicals in question are called 6:2 FTOH, and are found in various common food packaging. The Guardian obtained the results of a 2009 study Daikin conducted on lab rats, which found that the chemical was toxic to the animals' kidneys and livers; the newspaper also got its hands on a 2012 report from DuPont, in which the company discovered that 6:2 FTOH persists in animal bodies for longer than previously believed.
How to avoid forever chemicals:
Ultimately, corporations and the government should be the ones responsible for finding alternatives to forever chemicals. But in the meantime, there are a few ways to reduce your PFAS exposure — though it's important to note that it's essentially impossible to completely avoid forever chemicals, so don't sweat what you can't easily steer clear of.
Try to stay away from items that commonly contain PFAS, such as non-stick or Teflon cookware, plastic or grease-proof food containers, and unfiltered water, suggests Healthline. The NRDC recommends doing a bit of research: contact your water supplier to get data from PFAS tests in your area; contact manufacturers to see if their products contain PFAS; and focus on reducing PFAS exposure in babies and children more than in yourself, since they are more susceptible to developmental dangers.