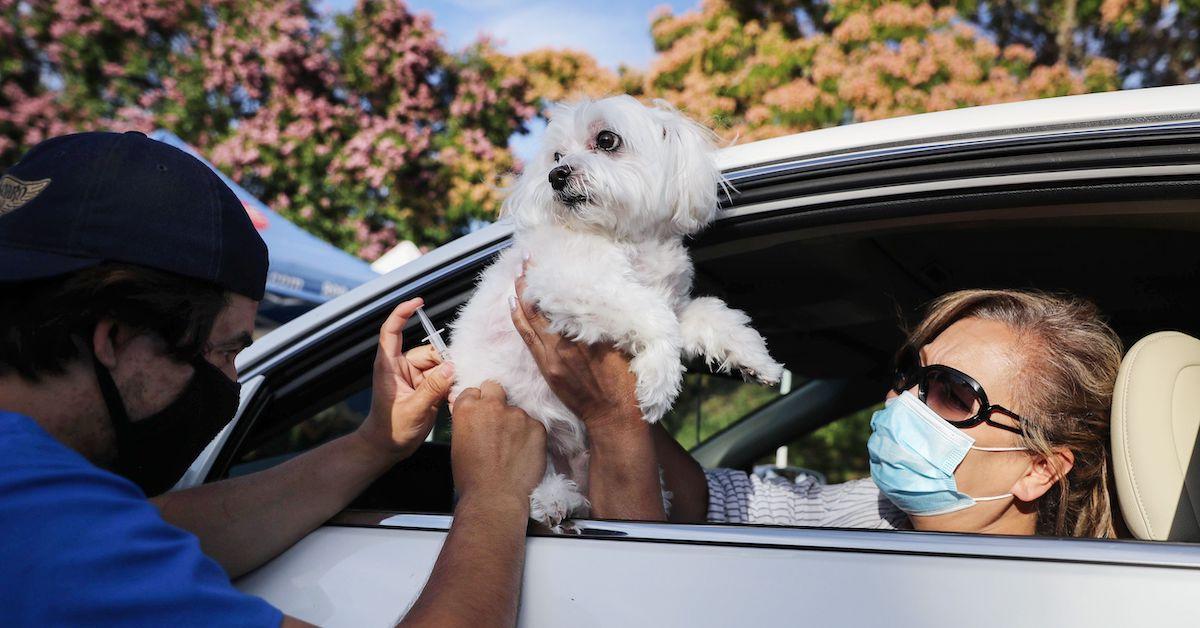 Dog Flu Cases Are on the Rise: Signs to Look Out For, and How to Prevent It
As humans nationwide currently deal with flu season (and a "tripledemic," referring to rising rates of influenza, RSV, and COVID-19) our furry friends are similarly facing a dog flu outbreak. The canine influenza is not something any pet — or pet parent — wants to deal with, but fortunately, there is a vaccine that can help prevent the dog flu and reduce the flu's effects.
Keep reading to learn more about the dog flu, how it spreads, the dog flu shot, and its side effects.
Article continues below advertisement
A 2022 dog flu outbreak is coinciding with the human flu season.
Cases of the dog flu (both an H3N8 virus and an H3N2 virus) are currently on the rise, as of December 2022.
There have been outbreaks in various places across the U.S., even prompting some animal shelters to pause adoptions, as reported by The New York Times. Experts told the news outlet that this rise in cases of the dog flu can possibly be attributed to an increase in people returning to the office and an increase in travel following COVID-19 lockdowns, which have led to an increase in people boarding their dogs, where they are exposed to many other dogs.
Article continues below advertisement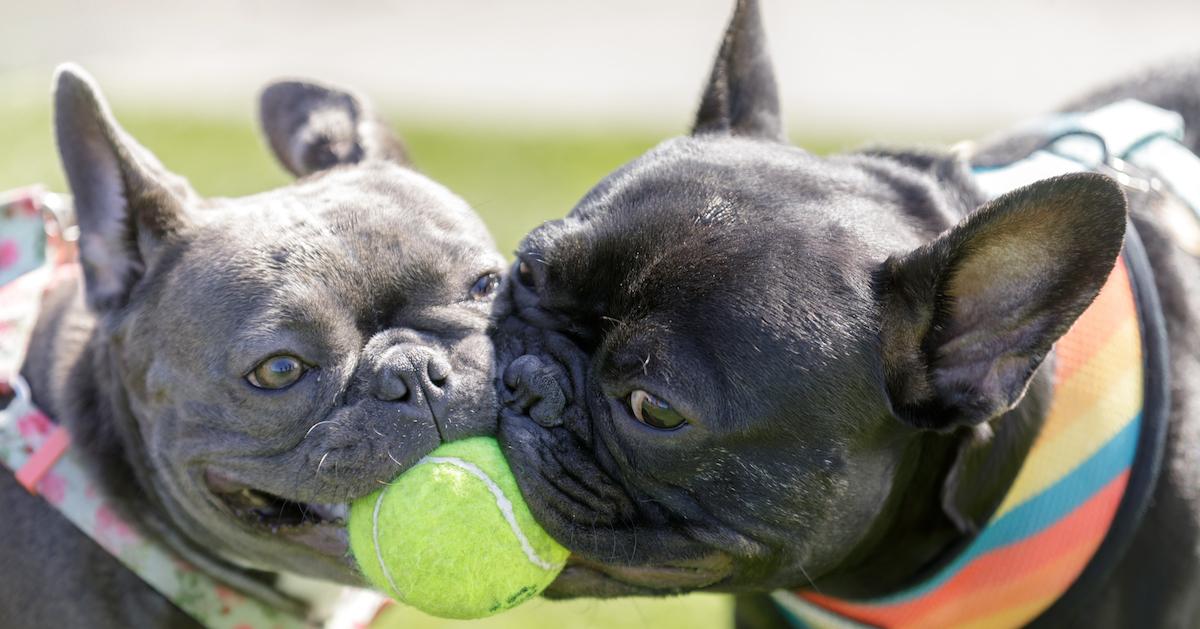 What is the canine influenza?
According to the CDC, canine influenza is a "contagious respiratory disease in dogs caused by specific Type A influenza" that has only ever infected animals (primarily dogs), and never humans. However, there is always the possibility that that could change, considering the fact that many epidemics and pandemics (including COVID-19) are zoonotic in origin, meaning they start by spreading from animals to humans.
Article continues below advertisement
Interestingly, neither of the two strains of canine influenza actually originated in dogs — H3N8 originated in horses, and H3N2 (which is responsible for the latest outbreaks) actually originated in birds, as per The New York Times.
The signs and symptoms of canine influenza in dogs:
The dog flu is often accompanied by symptoms including: coughing, runny nose, fever, lethargy, discharge from the eyes, and a reduced appetite, as per the CDC. With the current outbreak, make sure to look for these signs in your dogs, especially if they interact with other animals regularly.
Article continues below advertisement
The agency notes that most cases of canine influenza clear up within a maximum of three weeks. But for less lucky pups, there is the chance of contracting another bacterial infection, which could lead to pneumonia or another serious illness. Fortunately, the chance of dog flu causing death is small; but still, the CDC recommends consulting with a veterinarian if your dog is displaying any of the aforementioned signs.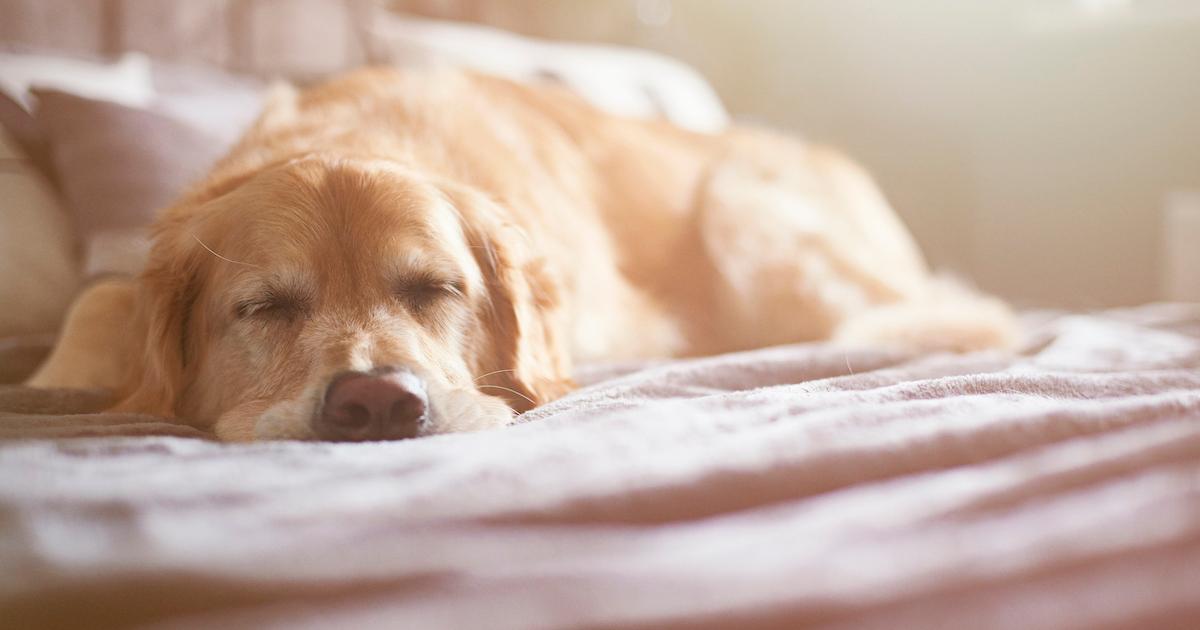 Article continues below advertisement
How to prevent spreading the dog flu:
Dr. Carlos Canino of Florida-based Doral Veterinary Care told CBS News that the pathogens that cause the dog flu spread from animal to animal when dogs are packed in a space together, like a dog park, dog boarding facility, or groomer.
You may consider avoiding crowded places like these over the holiday season — and more importantly, you may consider getting your dog vaccinated with the dog flu shot.
Experts recommend the dog flu shot — here are the side effects to look out for.
"You need to think about what risks you take," virologist Edward Dubovi of Cornell University College of Veterinary Medicine told The New York Times. "If you go to a dog park … that's a risk. If that's part of your daily routine, and flu is in the area, then you just might want to go get a vaccine."
A canine influenza vaccine typically costs between $25 and $35, as per Florida Aid to Animals. It should be easy to get at your vet's office.
Just like with most vaccines, the dog flu vaccine may cause a few side effects, including: fever, lethargy, appetite loss, nausea, digestive struggles, discomfort at the injection site, swelling, hives, and a rash, as per Canna-Pet. So make sure to schedule your pup's shot well before the holidays, traveling, or any other big plans.