This Dating App Helps You Find the Love of Your Life, and the Dog of Your Dreams (Exclusive)
We caught up with the founder and COO of UpDog, Brooke E. Lima, who told us a little about the app and what users can expect to get from it.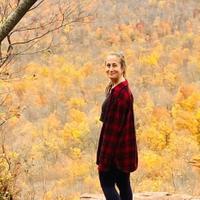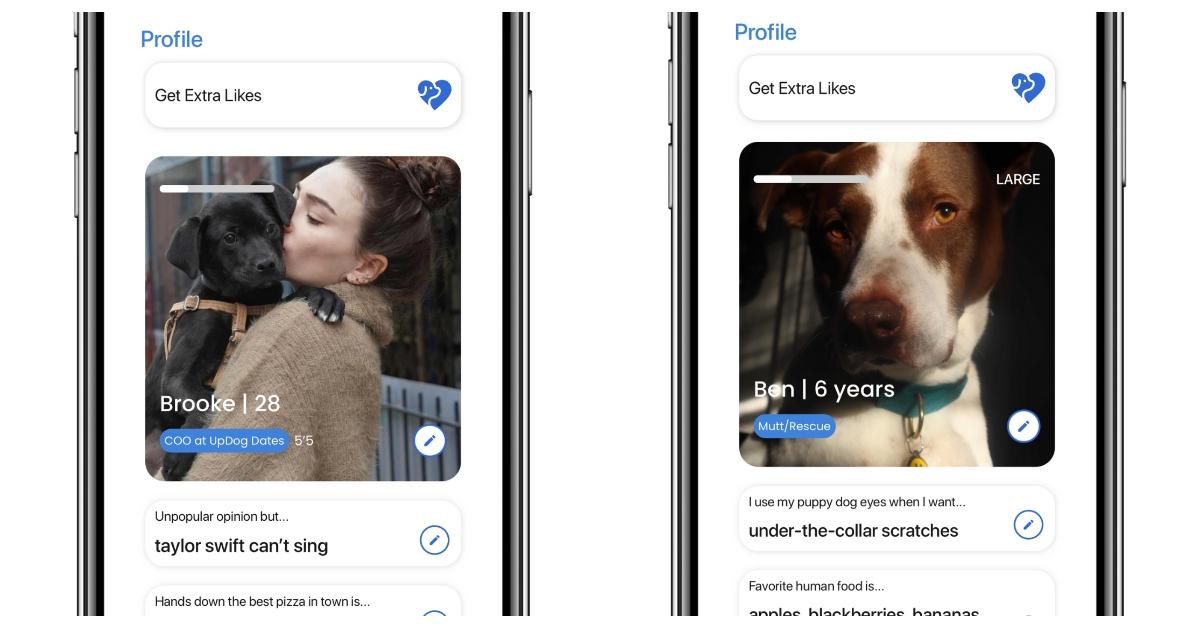 Whether you're already a pet parent or if you're merely aspiring, liking dogs can be a dealbreaker in both friendships and relationships. That's why we're head-over-heels with a brand new dog dating app called UpDog, which connects like-minded, dog-loving singles, as well as friends looking to socialize with people and their pups. After launching in June 2021, the app has garnered over 4,000 users predominantly based in New York and Brooklyn — many of whom have found their true puppy love.
Article continues below advertisement
Via email, we spoke with co-founder and COO of UpDog, Brooke Lima, who told us about the inspiration behind the app.
"UpDog is different in that it attracts a specific type of person; dog-lovers dating non-dog-lovers just doesn't work!" she explains. "My partner and I are a prime example of that; he moved in with me and my two rescue dogs a little over a year ago with his corgi, and completely accepted the fact that I am a volunteer and foster with Social Tees Animal Rescue."
"Imagine if he wasn't a dog person and was forced to be around 4 dogs at all times?! No way!" Lima continues.
"When you're a dog parent, you wake up early, you don't stay out until 4 a.m., your overseas trips cannot be spontaneous, and you have an animal to factor into your budget... This is just overall a lifestyle with which you need to be met halfway... just like any other lifestyle or routine."
Article continues below advertisement
The onboarding process for UpDog is pretty seamless.
UpDog is extremely easy to use, and it isn't exclusive to pet parents — even if you don't have a pup of your own, you're free to join. Like any other dating app, you'll be prompted to answer a few cute questions for your profile, and even if you aren't looking for a pet parent to date, you can find some paw-some pet parents to simply be friends with.
Article continues below advertisement
"The setup flow is simple and fun," she tells us. "Users do not have to have a dog of their own; in fact, we've found via consumer research that lots of single animal-lovers without dogs of their own — whether this be due to their work schedule, travel, etc. — often prefer to have a partner with a dog."
"When setting up their profiles, our users answer fun prompts, and, if they have a dog, there are (silly) prompts for them, too. You can even select that you're "looking for a dog pal only" if you're not ready to date," Lima says.
"For example, a pair of ladies we met at our most recent event in the East Village told us that they met on the app because they were both looking for a nighttime walking buddy for safety. Now they do nightly walks together!"
Article continues below advertisement
UpDog is creating relationships and making a difference along the way.
The cutest types of love stories always involve pets — Lima tells us just one of many amazing love stories to come from UpDog already.
"At one of our launch events last summer, a guy told us that he'd been on two dates with someone he'd met on the app and that it was going really well (their dogs liked each other as much as they did)," Lima says. "Fast forward 7 months later, I run into them on the street together in the East Village holding hands! I was wearing an UpDog hat and they noticed and stopped me. It was the cutest thing ever and definitely gave our team a renewed motivation."
Article continues below advertisement
But in addition to fostering romantic relationships and friendships alike, UpDog is going global, and is doing the most for animals in the meantime.
"We want UpDog to be the source of a global community of friends, lovers, and their beloved canine family members. We are launching in London next month and couldn't be more excited to go international!" Lima exclaims.
"A huge part of our mission is giving back to animal rescue organizations, with a portion of proceeds from all of our events thus far having gone to rescues like Social Tees Animal Rescue in the East Village," she continues. "We recently launched our advertising partnership program and are launching our in-app marketplace this spring!"
Needless to say, we hope this will help you find someone that makes your tail wag.
Green Matters' new book, Green Living, is the perfect guide to living an eco-friendly lifestyle for people at every stage of the process. You can order Green Living here.