Recycled Fun: 6 Great Places to Find Used Toys Online
If you're looking for used toys, these six online shops are a perfect way to breathe new life into old playthings.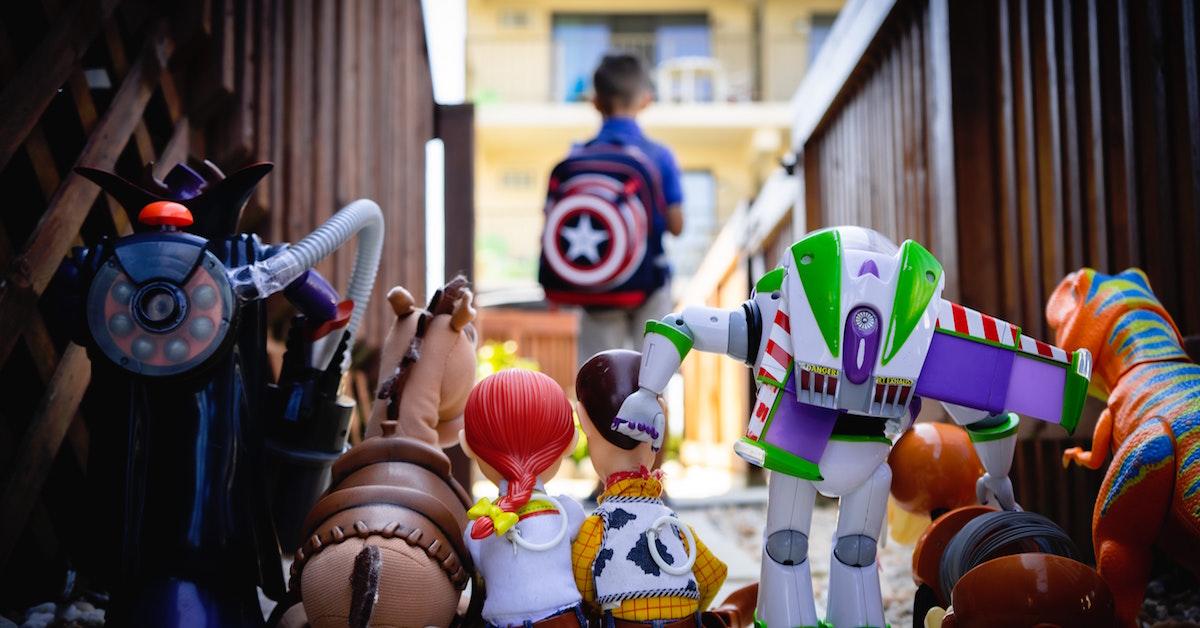 Young kids are pretty easy when it comes to toys. They don't really know the difference between a new toy and a slightly used toy, so buying used and recycled toys is a great way to minimize your environmental impact and breathe new life into old and otherwise abandoned playthings.
And if you want to know where to buy used toys online, we've got a couple of tried and true favorites to show you, and a few others that you may not have heard of.
Article continues below advertisement
Buying used toys online can help you save money, and reduce your environmental impact.
According to EcoLife, Americans spend about $22 billion dollars a year on new toys and games for their kids. And while it's lovely to see that wide-eyed look of joy on a child's face, all that plastic and manufacturing is dumping oodles of pollution into our oceans, landfills, and waterways. That's not counting the amounts of energy and water that are used to mold, print, and transport those toys. By choosing used, you're giving these items a second life, reducing waste, and saving money.
Here are a few places you can shop for used toys online.
Article continues below advertisement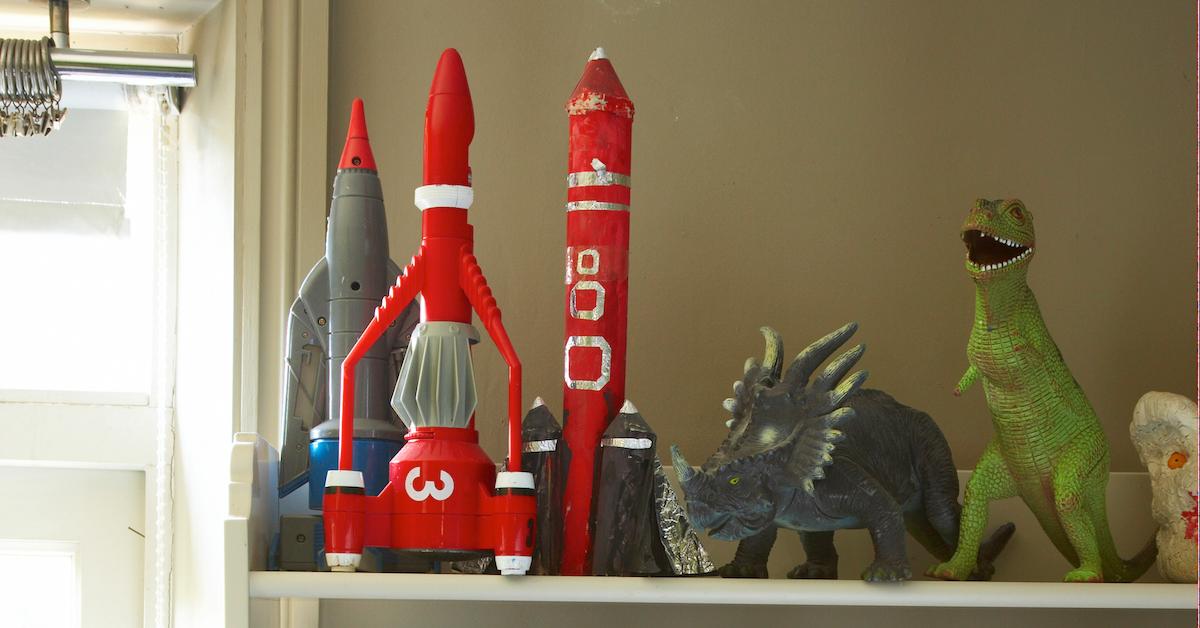 Facebook Marketplace, eBay, and Craigslist
We're pretty sure that most readers are already aware of the more common "used item" websites on the internet, but we would be remiss if we did not mention them. Though it's mostly used for auctioning off vintage and valuable toys and games, eBay is still one of the best places to find that specific item you've been searching for, though it might end up costing a bit more depending on how the auction goes.
Article continues below advertisement
Facebook Marketplace and Craigslist are also great sites to find used toys at more affordable, garage sale prices. The other benefit of using these types of sites is that they are usually sorted based on location, so the items might be closer to home. Some users might even offer to give their items out for free if you take them off their hands.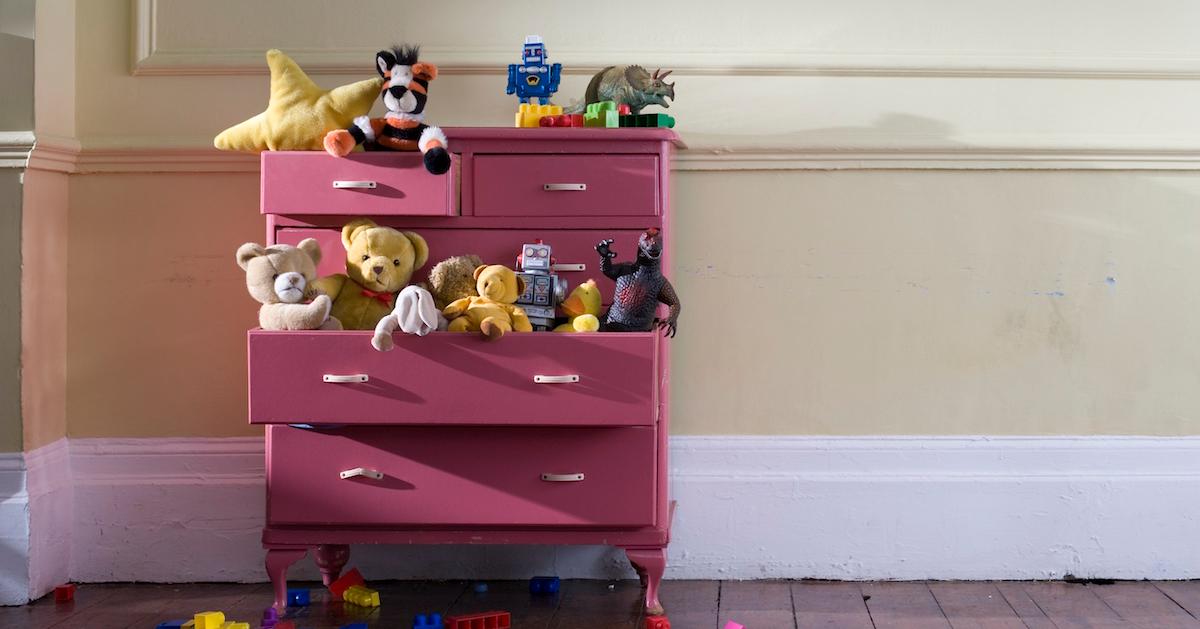 Article continues below advertisement
Toycycle
Toycycle is not only about buying and selling used toys, though that is the bulk of its mission to reduce environmental waste. The online kids' thrift store has thousands of new items as well, including some from popular, sustainable, and eco-minded brands. The bulk of its business is done via its wide array of used toys and clothes for every age group, from infants to school-aged children.
Toycycle also offers flat-rate shipping tiers and encourages users to load up their carts with discounts so that they can ship more for less, thereby saving some gas in the process.
Article continues below advertisement
Once Upon a Child
Self-billed as "North America's No. 1 Children's Resale Franchise," Once Upon a Child has good reason to be proud of what it does. The company's main goal is to make themselves, their customers, and society more sustainable while cutting down on emissions, water usage, plastic pollution, and toxic decomposition caused by off-gassing paint and plastic.
That said, its huge selection of gently used children's clothes, shoes, toys, and baby gear can be purchased for around 70 percent less than the retail value. Once Upon a Child also accepts items from users and will pay to repurpose them for you, though it's not usually a lot. Then again, the idea is to help you get rid of your junk, getting paid for it is just gravy.
Article continues below advertisement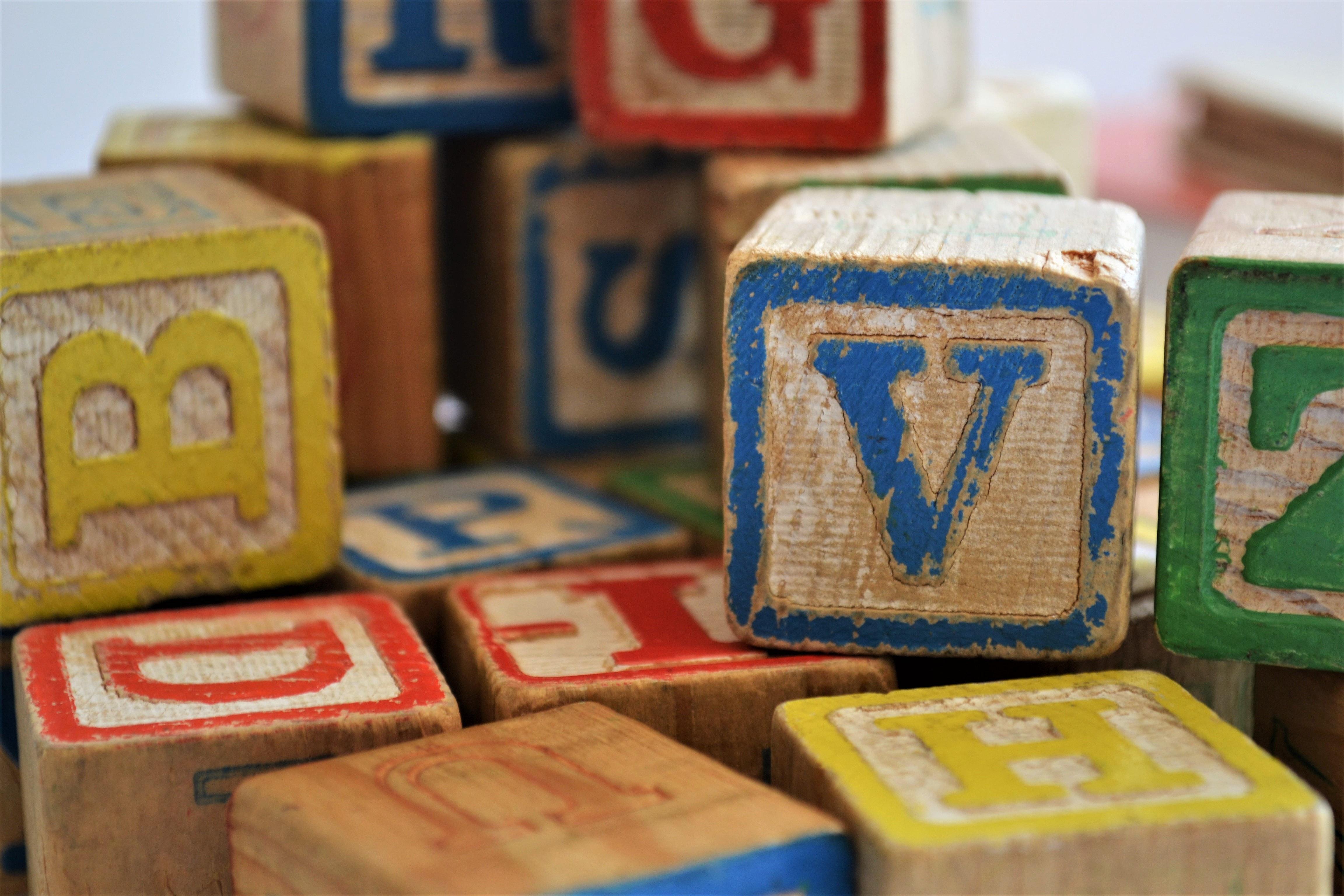 Play It Again Kids
Play It Again Kids has a great selection of new and used toys for all ages, nearly all of them in perfectly playable condition. Though some of its selection of Legos, Playmobil sets, and puzzles aren't entirely complete, It offers those items at an "as is" discount.
Article continues below advertisement
Consignment options are available for customers who wish to sell their old toys and new items from eco-friendly toy brands are available for purchase. Play It Again Kids sells items such as electric toys, puzzles, dolls, musical toys, bath toys, action figures, activity centers, costumes, ride-on toys, outdoor toys, and many more.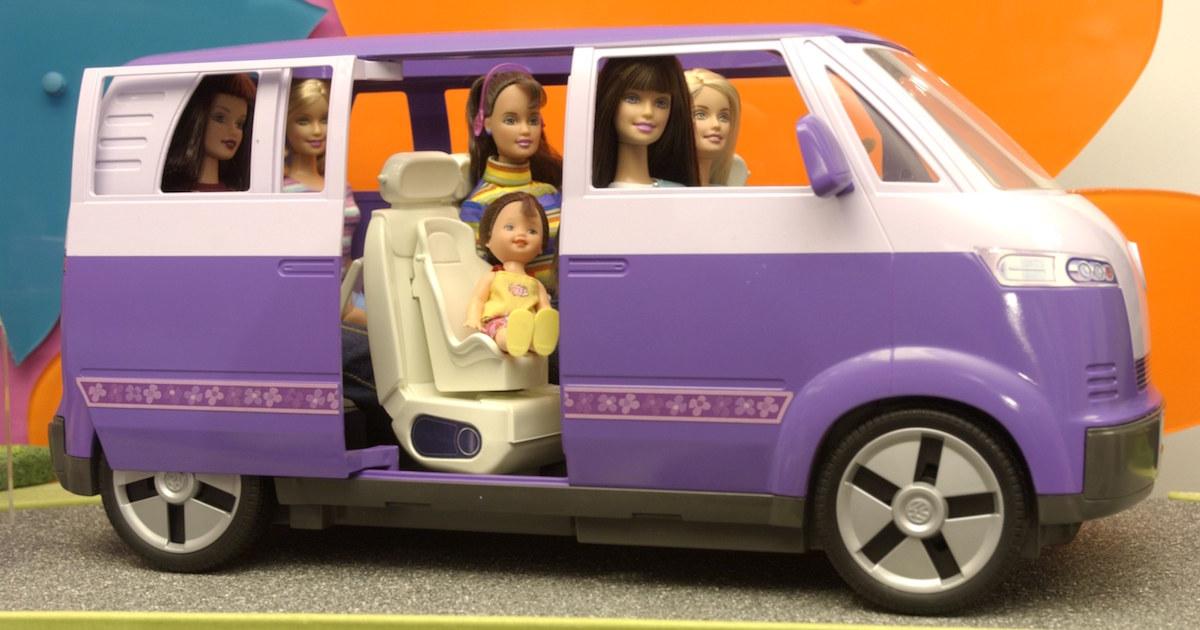 Article continues below advertisement
Etsy
Many readers might assume that Etsy is not for selling crafts, but the online shop has become much more than that since it was founded in 2005. Though its selection is not nearly as robust or organized as the toy-centric sites above, fans of flea market finds will love the thrift store-like appeal Etsy's used toy selection has to offer. You can also buy new, homemade, or eco-friendly toys and clothing from artistic and talented vendors.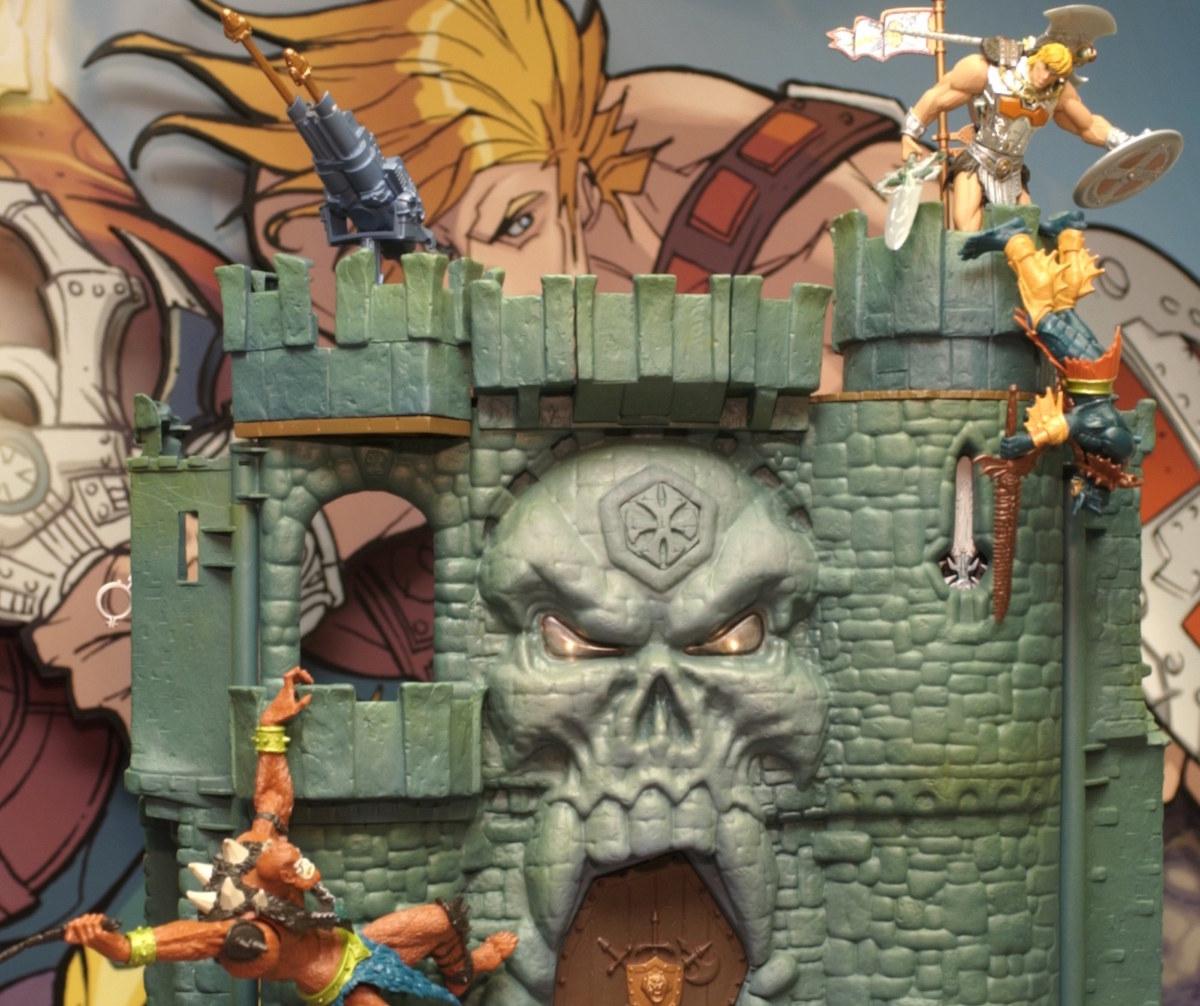 Article continues below advertisement
Kidizen
Kidizen is a parent-to-parent app and website which offers users a chance to buy, sell, and trade everything from women's and children's clothing and accessories to toys, books, baby gear, and even home decor. Kidizen's interface allows users to search by brand and condition so that they can find exactly the types of items they are looking for.
GoodBuy Gear
GoodBuy Gear is an online children's consignment store where parents can sell and shop for used baby and children items, including toys. But instead of selling your items directly to other people, you sell them to GoodBuy Gear. Just schedule a pickup on the website, and someone will come pick up the toys and other baby gear you want to sell.
Then, the company will quality-check and clean the items before listing them for sale on GoodBuy Gear's website. As soon as your items sell, you'll get paid up to 85 percent of the sale price.
This article, originally published on Sept. 15, 2021, has been updated to include GoodBuy Gear.