Lego Unveils Recycled Plastic Bricks — but You Can't Buy Them Just Yet
Lego has revealed a recycled plastic Lego brick prototype, which could help reduce the company's plastic output.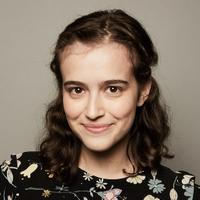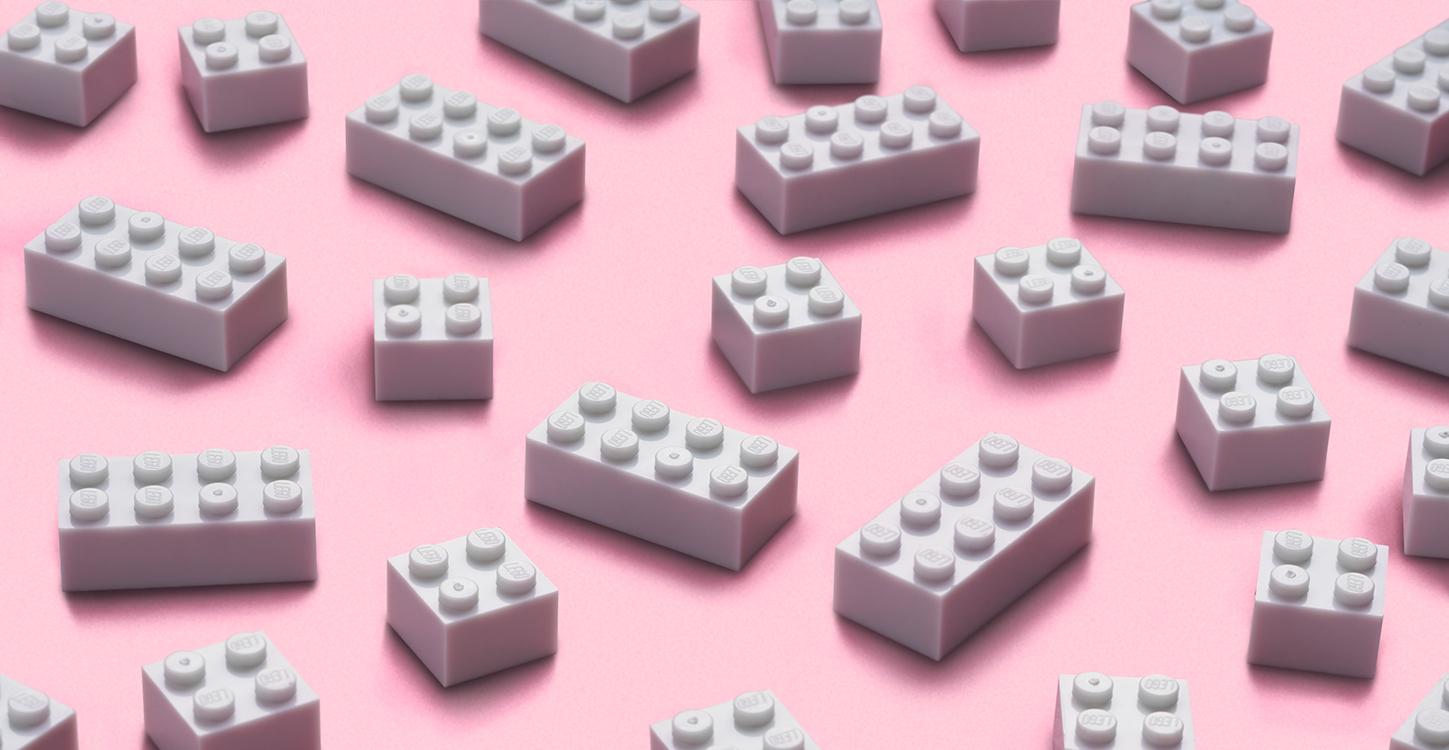 Every day, Lego produces around 125 million new Lego pieces — and around the world, there are over 400 billion Lego bricks in use (or, you know, just sitting in closets or landfills). In an attempt to reduce its tremendous plastic output, Lego has revealed a recycled plastic Lego brick.
Keep reading for all the details on the new prototype, plus info on other sustainability initiatives at Lego.
Article continues below advertisement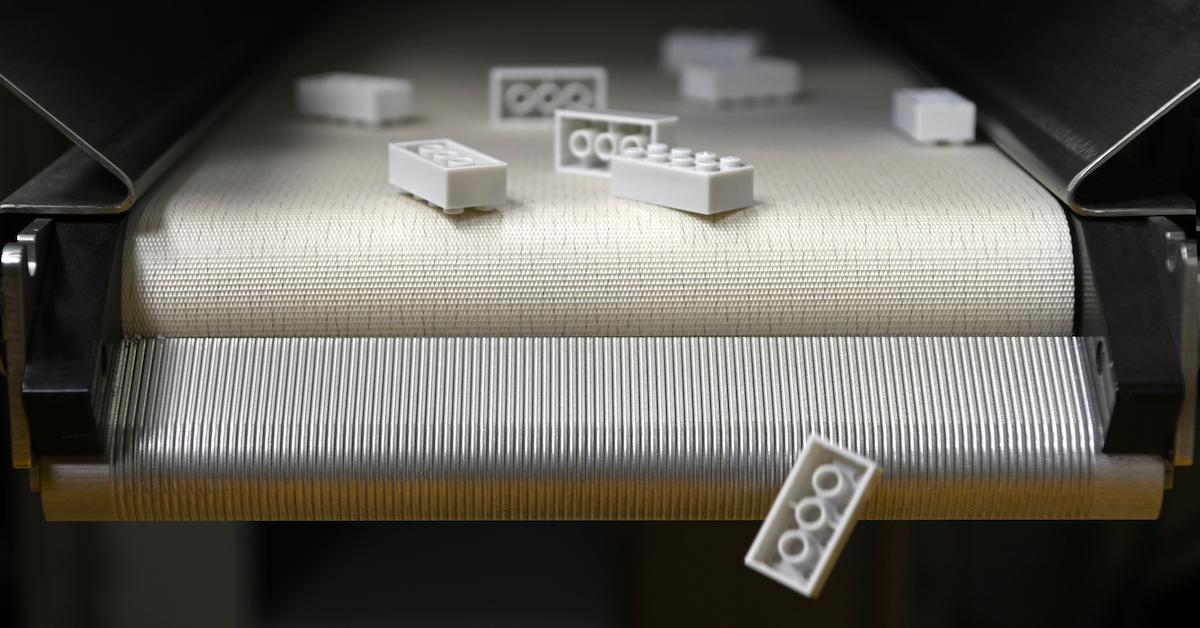 Lego just revealed recycled plastic bricks.
Over the last three years, Lego's engineers and scientists have made more than 250 attempts to create a recycled plastic Lego brick, according to the company. On Wednesday, June 23, 2021, Lego finally shared photos of prototypes of the first Lego bricks made from recycled PET plastic bottles that the company deems to be as high in quality as its traditional Lego bricks.
Article continues below advertisement
Here's how Lego's new patent-pending process works: first, the raw materials of PET plastic bottles are ground into flakes, which are then cleaned, ground into granules, and strengthened (using an undisclosed process). The granules are then molded into bricks, and then tested for quality. Each 1-liter plastic bottle is able to be recycled into about 10 2-by-4 Lego bricks, and Lego's formulation is currently patent pending.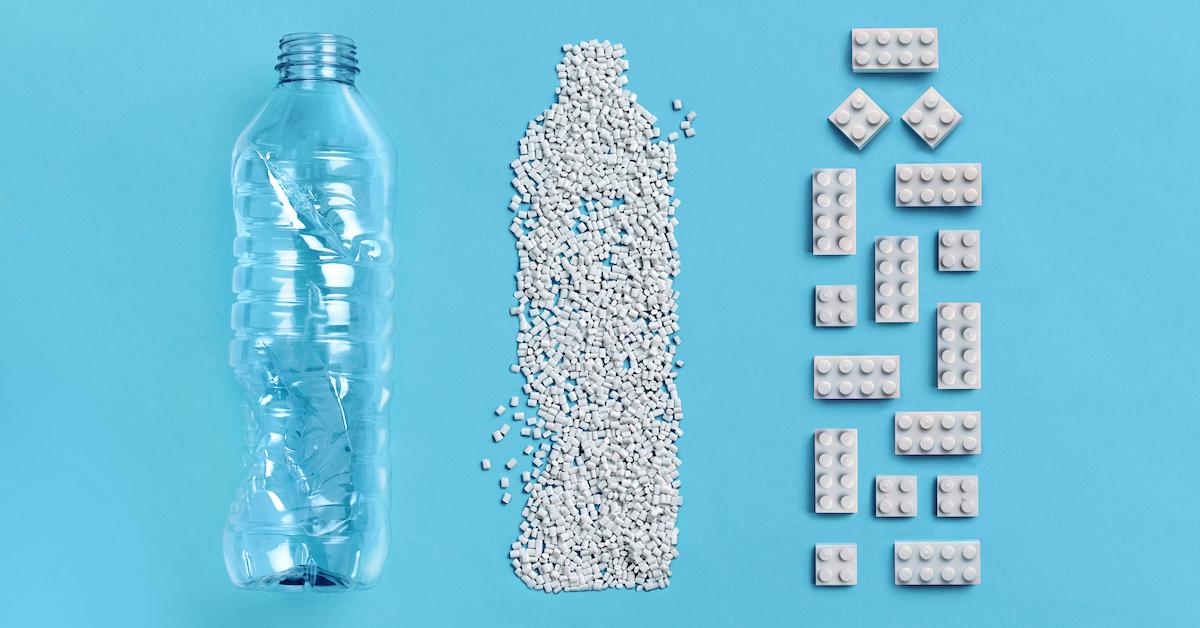 Article continues below advertisement
The company says it needs to run more tests and figure out how to color the bricks before mass-producing them, and the next testing phase "is expected to take at least a year."
"We know kids care about the environment and want us to make our products more sustainable," Tim Brooks, Lego Group's VP of Environmental Responsibility, said in a statement. "Even though it will be a while before they will be able to play with bricks made from recycled plastic, we want to let kids know we're working on it and bring them along on the journey with us."
Article continues below advertisement
Lego has a few sustainability initiatives in the works.
These recycled plastic pieces are not the first attempt from Lego to make its bricks more eco-friendly. In early 2018, Lego unveiled bioplastic Lego bricks made from sugarcane, which the company started selling in a few markets in 2019.
And in September 2020, Lego announced plans to replace the plastic bags in its packaging with bags made from Forest Stewardship Council-certified paper, beginning in 2021. At the time, Lego also announced plans to spend up to $400 million on initiatives regarding sustainability and social responsibility over the following three years.
Article continues below advertisement
Additionally, Lego has goals to make all packaging sustainable by December 2025; achieve carbon neutral operations by 2022; and ramp up production of the sugarcane Lego bricks. The company also has a program called Lego Replay that takes back old Lego bricks from customers, cleans them, and donates them to children in need.