Etsy's Shipping Process Just Got a Lot More Eco-Friendly
Etsy is purchasing carbon offsets for every purchase made on the ecommerce site in hopes of neutralizing its shipping process.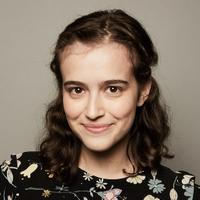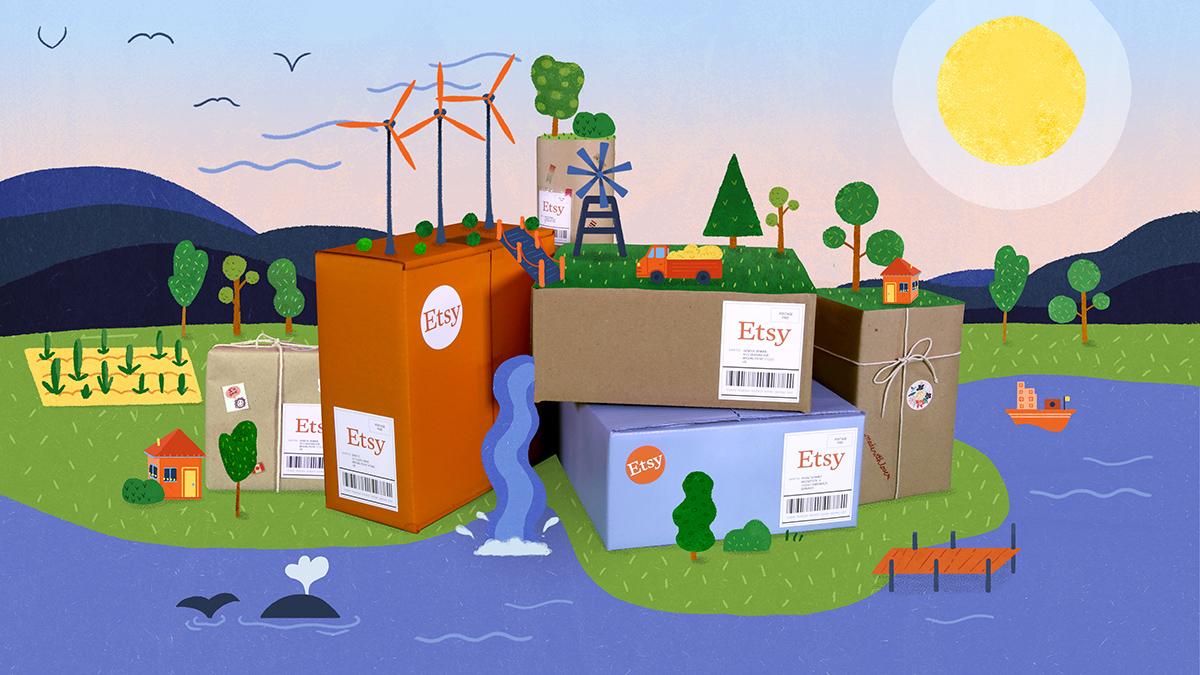 If Etsy is your go-to website for ordering handmade knickknacks and tchotchkes, you'll be pleased to hear that the company is taking a major step towards reducing the impact of its shipping process. Beginning this week, Etsy will purchase verified emissions reductions, aka carbon offsets, to neutralize emissions from the company's shipping process. And considering the fact that shipping accounts for 98 percent of Etsy's total emissions, this move has the potential to make a large impact.
Article continues below advertisement
On Wednesday, Feb. 27, Etsy CEO Josh Silverman announced the news in a blog post on Etsy's website. As Silverman explained (and as any Etsy shopper knows), Etsy is not actually involved in its sellers' shipping processes. Independent sellers simply use Etsy as a platform to sell their products, and then they ship them on their own.
"Although we do not actively manage this shipping process, we are in the position to do something about the environmental impact," Silverman wrote. "That's why, starting today, Etsy is becoming the first global ecommerce company to offset 100 [percent] of carbon emissions generated by shipping."
Article continues below advertisement
To carry out this project, Etsy partnered with 3Degrees, a company that helps "organizations incorporate clean energy and greenhouse gas emission reduction strategies into their business operations." Every time an Etsy sale goes through, Etsy will buy a verified carbon offset through 3Degrees. As Wired reported, Etsy estimates buying carbon offsets for every package sold will cost less than 1 cent per package, which should come out to less than $1 million annually.
Article continues below advertisement
Silverman spoke with Axios about the announcement, and he further explained why Etsy is funding this project. "The initial thinking was that we would create an option at checkout that allows buyers to choose to offset the cost of shipping a package. When I saw it was less than a penny per package, why on Earth would we add a checkbox, why don't we just do it," Silverman told Axios. "We don't have 20 years. We need to move now."
Article continues below advertisement
As detailed in Silverman's blog post, Etsy's carbon offsets will support four projects:
UPM Blandin Native American Hardwoods Conservation Project, which supports the conservation of more than 10 million trees in a Minnesota forest.
Giriraj Wind Power Project, which promotes wind energy in India, reducing reliance on nonrenewable electricity resources.
The Solar Grouped Project by ACME, which supports 11 solar developments in India.
Meridian Magnesium SF6 Reduction in the Automotive Sector, which is developing technologies to reduce the greenhouse gas SF6 from the auto parts manufacturing process.
While Etsy's move sounds like a positive one overall, there are a few reasons to be critical of carbon offsets. For one thing, a better alternative would be directly reducing the impact of the activity so that there is less to offset. But since Etsy doesn't have much control over the way its sellers ship packages, offsetting emissions seems like a decent step for the company. Additionally, as the Natural Resources Defense Council (NRDC) explained, some carbon offset companies are scams. Etsy is ensuring customers that the offsets it is purchasing are verified, and 3Degrees' website further explains its legitimacy and process.
To take things further, on Thursday, Feb. 28, Etsy will kick off its offset project by offsetting shipping emissions for the entire U.S. ecommerce space, which contributes to about 55,000 metric tons of CO2e emissions per day. Since Etsy is the first ecommerce website to offset its shipping process, it will be interesting to see if this move inspires other popular ecommerce companies to follow suit.