Vanlife Can Be an Exceptionally Eco-Friendly Lifestyle
Vanlife offers a host of environmental benefits, but only if it's done the right way.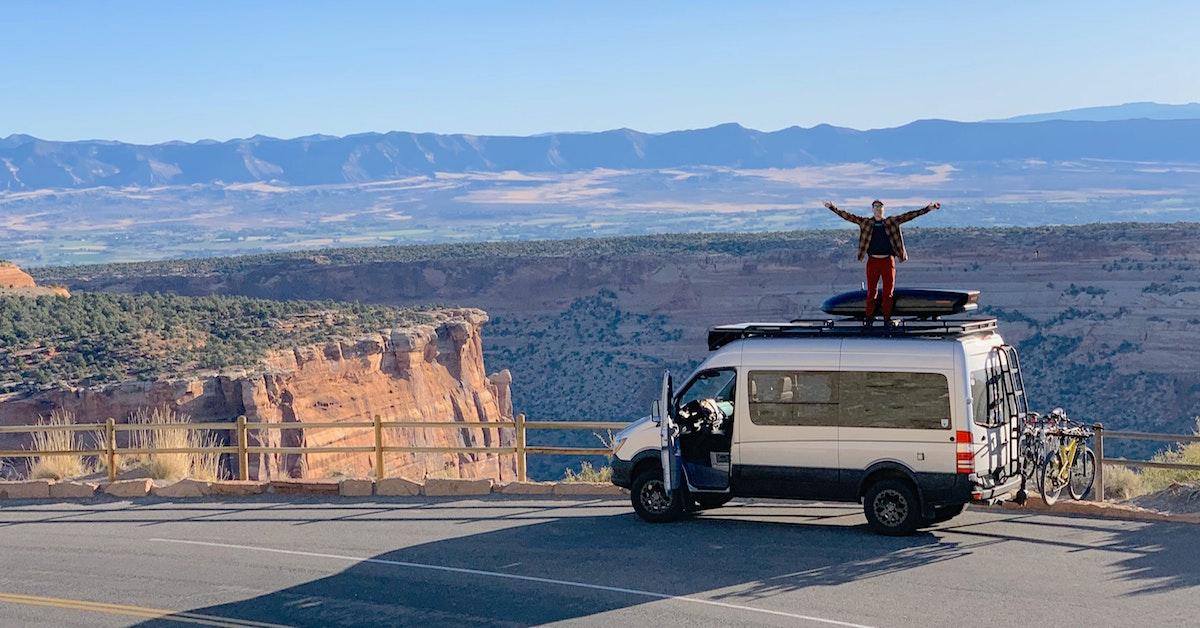 While many vanlifers choose the lifestyle to be more zero waste or more of a minimalist, the eco benefits of vanlife aren't just limited to the eschewing of worldly goods. Then again, some aspects of vanlife can prove to be anything but eco-friendly, if done incorrectly.
Here are a few ways living out of your van can help reduce your environmental impact.
Article continues below advertisement
Vanlife promotes living more while having less.
The most apparent eco benefit of vanlife lies in the simplicity of the lifestyle itself. Packing up all of one's earthly belongings into a single vehicle is never going to be easy. Even the most eco-conscious might find it difficult to pare down their clothes, shoes, and forms of entertainment into something that won't overcrowd their new, much smaller living space. Nevertheless, doing so will serve to make you a more eco-conscious consumer, according to Always the Adventure.
Vanlife teaches folks how to get by with less and to limit their personal consumption of petroleum products, clothing made by overproducing textile industries, and all the decorative, non-biodegradable knickknacks that no one really needs. There's no need to overshop or overspend when you know you don't really have the room anymore. Limiting one's living space and finances can effectively lower one's environmental impact as well.
Article continues below advertisement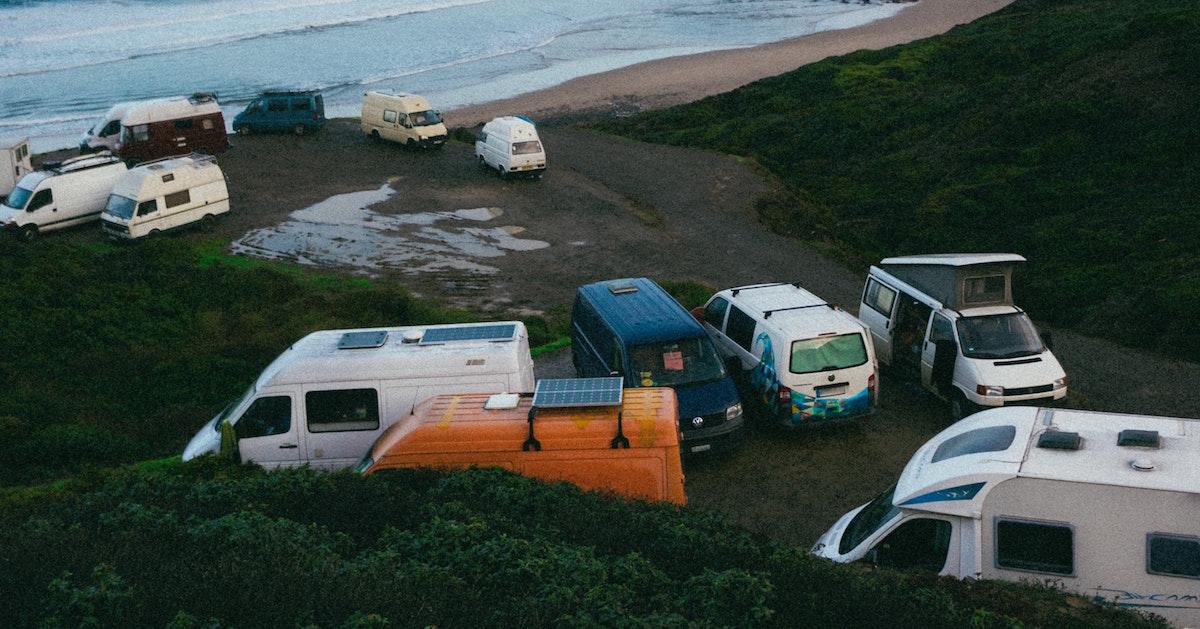 Vanlifers should learn to reuse everything they can.
If you're a longtime reader, you're likely familiar with the concept of the zero-waste lifestyle, which aims to lower one's environmental impact, with choosing reusables over single-use items being a key tenet. As we have mentioned, venturing into the vanlife might force you to consider what you do and don't need for your journey.
Article continues below advertisement
The vanlife blog Where's Mollie suggests replacing disposable coffee cups, water bottles, cotton pads, bags, plates, and cutlery with reusable versions of those items. If you're on your own, chances are good you only need one set of each of these things, anyway. Or two if you're traveling with a buddy or a partner. Either way, reusable items take up way less space than disposable ones, both in your vanhome and potentially in a landfill.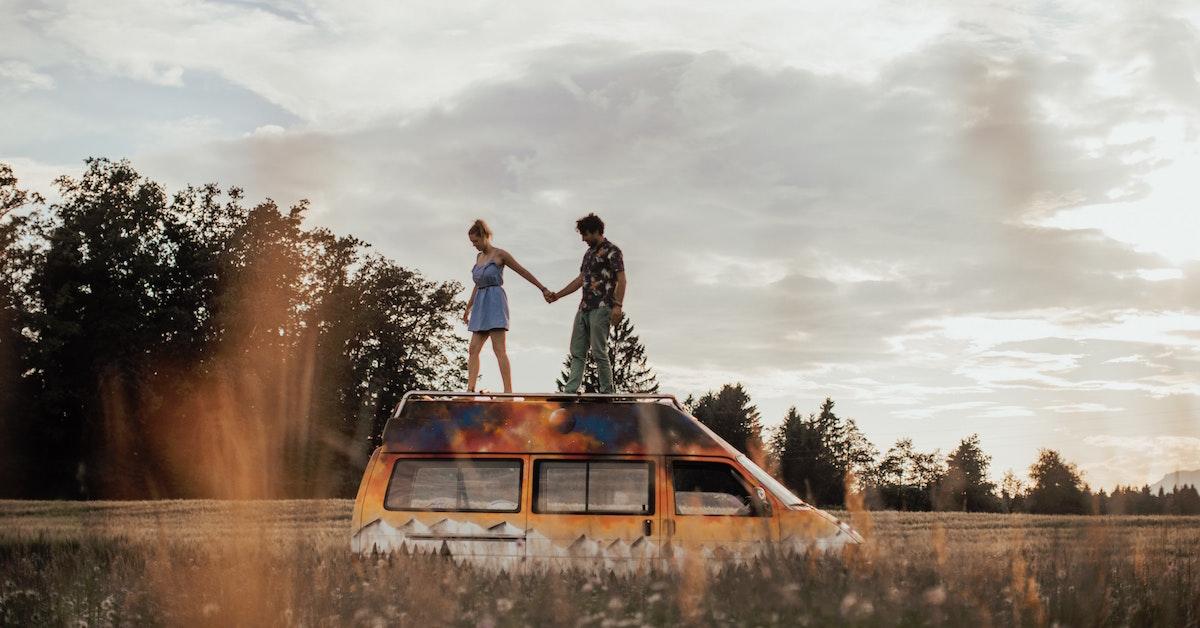 Article continues below advertisement
Vanlife isn't always as eco-friendly as you might think.
It seems like a no-brainer that living on the road in a tiny, mobile home, creates less of an environmental impact than settling down in a big, fossil fuel-powered house in the suburbs, Unfortunately, according to a self-aware vanlifer, the math doesn't always equal out in their favor. According to This is Range, driving 12,500 miles a year in a van creates approximately 10,000 pounds of carbon.
This number might seem pretty large, but it also doesn't take cooking fuel, laundry, and electronics charging into consideration. When it's all said and done, even with making sustainable choices and eating a plant-based diet, This is Range's Mara Johnson-Groh still wound up contributing 6 metric tons of carbon to the environment in a given year on the road. This is more than the global average person number of 5 metric tons.
Article continues below advertisement
There are other struggles, Johnson-Groh reports, including difficulties composting while on the road and difficulty finding recycling bins along the way. That said, Americans who live their best, most sustainable vanlife are still beating out the average American by a little over 10 tons of carbon a year. In addition, there are ways to increase one's eco-friendliness whilst living that van life.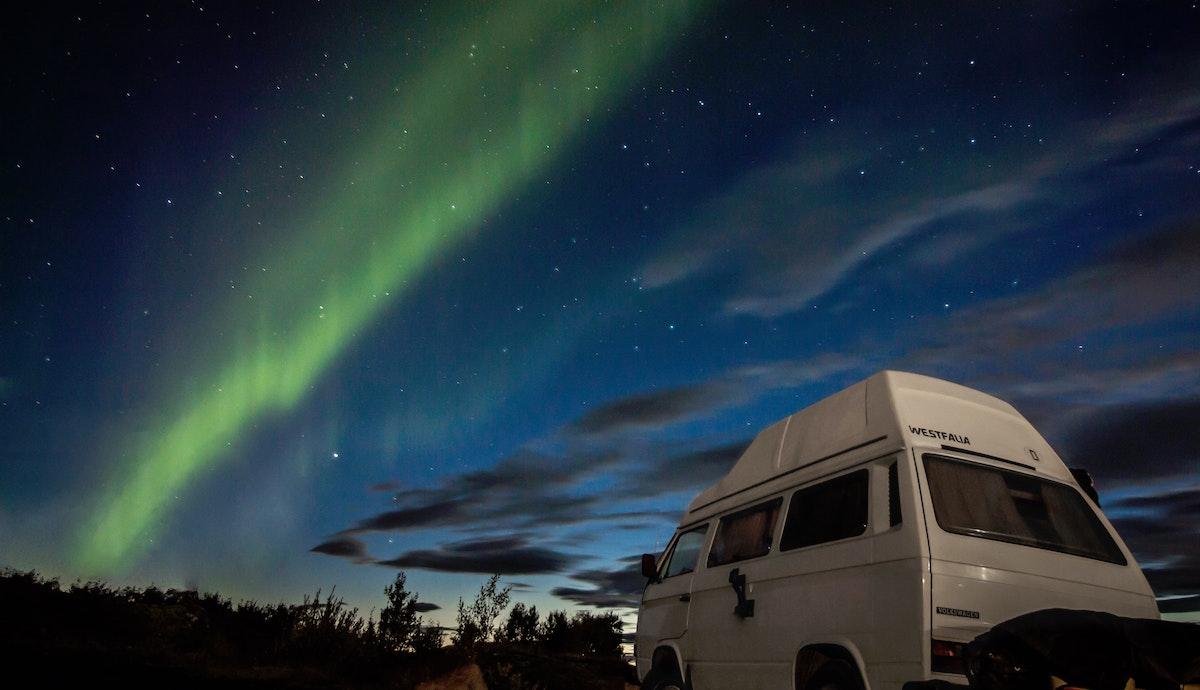 Article continues below advertisement
There are ways to increase your eco-friendliness on the road.
Despite the fact that you're going to be driving everywhere you go and most likely burning fossil fuel to do so, vanlife is generally considered an eco-friendly way to live. According to Thrive, however, there are a few things to keep in mind to maximize the overall sustainability of this lifestyle.
The first suggestion is to plan your routes ahead of time. This will prevent any needless emissions from adding to your environmental footprint. Choosing an electric, hybrid, or even fuel-efficient vehicle would also be an ideal way to start. Next, be mindful of how much and how often you dispose of waste. Adopting a zero-waste mindset will help immensely in this regard.
Similarly, you can also use salvaged, recycled, or eco-friendly materials to enhance your van living space. Finally, be respectful of the communities and the environment you pass along the way. You're bound to find some beautiful, natural spaces and wildlife along the way, so be mindful about how much your presence will impact those things as well.