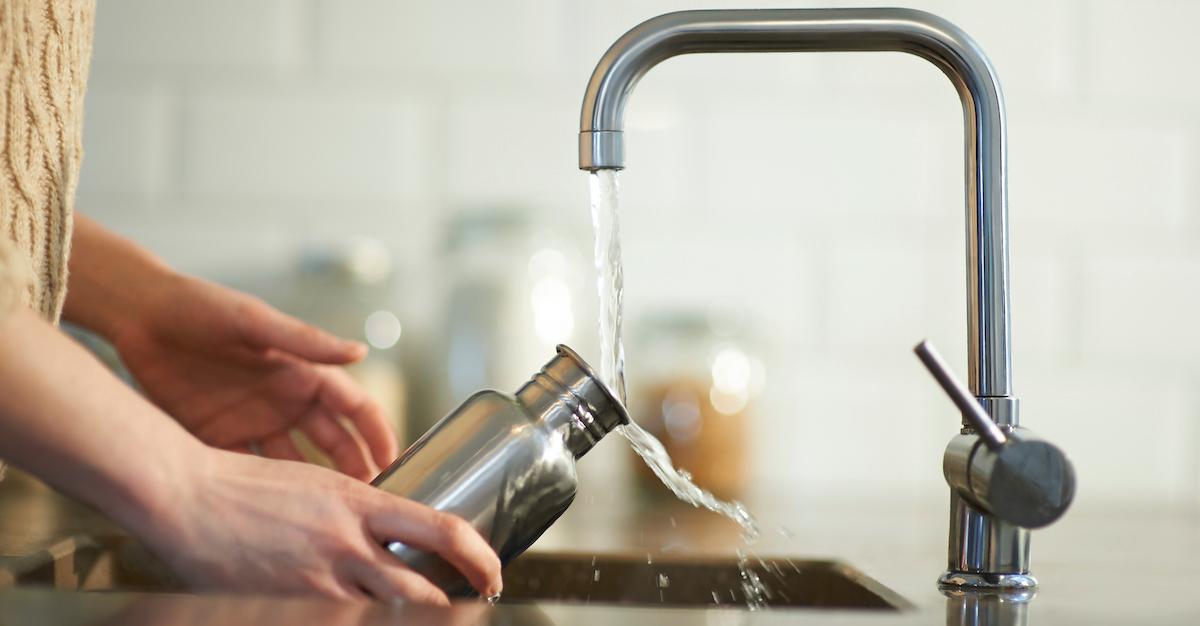 This Is the Greenest Type of Reusable Water Bottle You Can Find
Last year, 22 billion water bottles were found in landfills worldwide. While investing in a reusable water bottle is a meaningful way to reduce plastic pollution, not all water bottles are created equal. In fact, not even all reusable water bottles are created equal. You may think you're making a smart and conscious decision on behalf of yourself and the environment by snagging a reusable plastic bottle, but single-use plastic is not the only plastic that's dangerous. Even reusable plastic has its downsides.
Article continues below advertisement
When researching all the sustainable, reusable water bottle options available, there are several materials to keep in mind. Reusable water bottles can be generally made out of stainless steel, glass, copper, plastic, and aluminum. There are also "Smart Water Bottles," which are those reusable bottles that monitor your water intake and literally encourage you to drink. If you have a kid, it may be essential that your bottle is "leak-proof" if it's going to be thrown around in a backpack!
Not sure what to look for in a reusable water bottle? Here's everything you need to know!
Article continues below advertisement