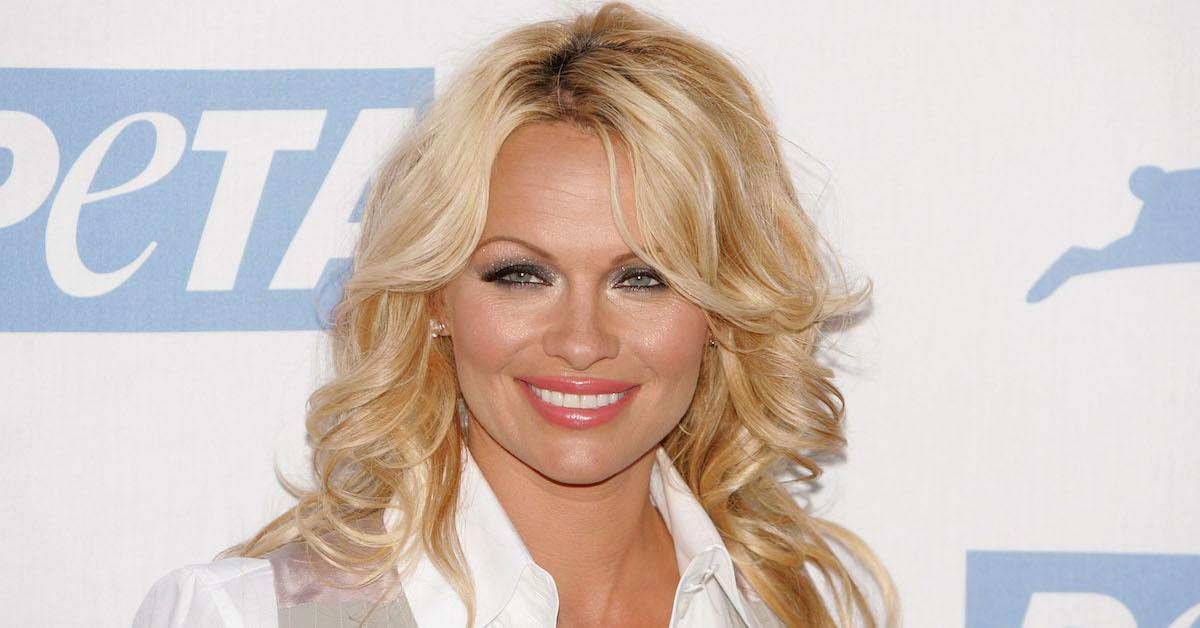 Pamela Anderson's PETA Ads Prove She Is Dedicated to Protecting Animals
Since the release of the Hulu miniseries Pam & Tommy, actress and activist Pamela Anderson's name has been in the news more than usual. Anderson has justifiably declined to comment on the series until about 10 months after its release, as it is based on the illegal leak of she and ex-husband Tommy Lee's sex tape in 1995.
Article continues below advertisement
Fortunately, there are far more interesting things about Anderson that she does enjoy talking about — and for decades, her favorite topic has been animal activism. Over the years, Pamela Anderson's PETA ads have made waves — and this week, she starred in a new one in honor of Valentine's Day 2022.
Keep reading to learn more about Pam Anderson's PETA ads, animal activism, and veganism.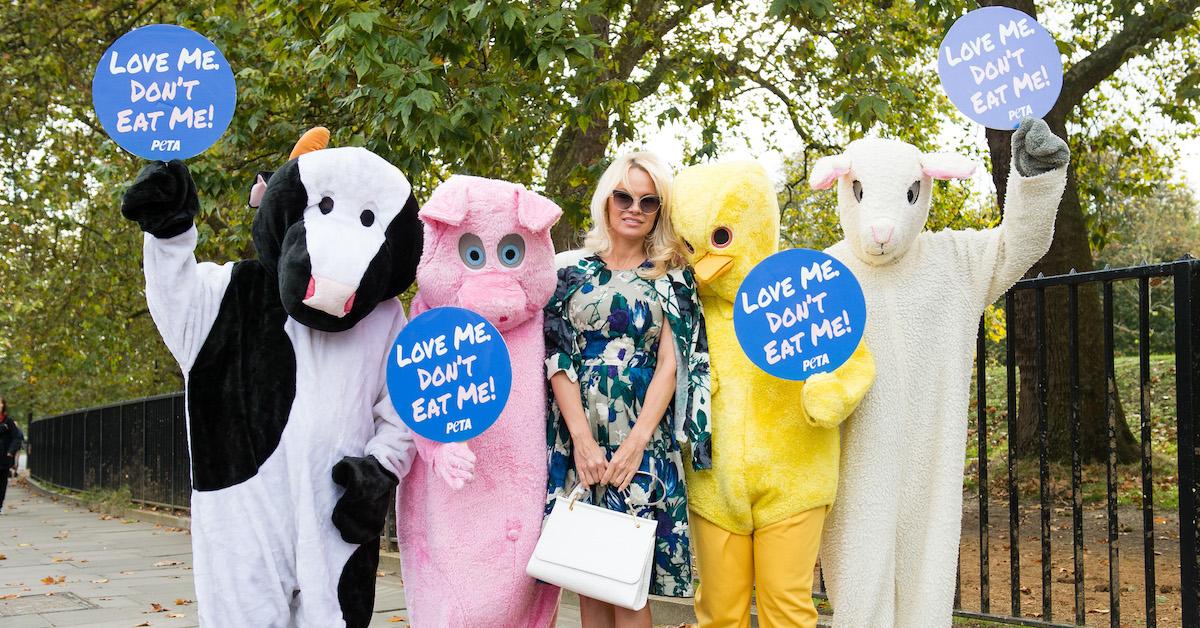 Article continues below advertisement
Is Pamela Anderson vegan?
Yes, Pamela Anderson lives a vegan lifestyle. The Baywatch star, 54, stated in January 2021 that she's been vegan for around 30 years, meaning she went vegan sometimes in her early- or mid-20s. And for the past three decades, she has used her platform to advocate for animal welfare in a number of ways.
In 2018, she executive produced the popular Netflix documentary The Game Changers, which educated numerous viewers on some of the incredible vegan professional athletes out there. And in the past, Anderson has participated in demonstrations at KFC; she has called out animal testing on talk shows; and she publicly asked Miuccia Prada to stop using fur in Prada's collections — and within a year, the fashion house complied.
Article continues below advertisement
Pamela Anderson caused a stir when she claimed "vegans make better lovers."
Anderson also uses social media to promote the benefits of veganism, sometimes going viral for doing so. For example, in January 2021, she shared a poem (that she presumably wrote) to social media, which included a long list of the benefits of veganism, and encouraged her followers to order a free vegan starter kit from PETA.
Article continues below advertisement
Soon after, Anderson appeared on Good Morning Britain to discuss her poem the notoriously anti-vegan Piers Morgan, who has since quit the talk show following a controversy. Morgan lobbed a number of questions and fallacies at Anderson throughout the segment, and Anderson easily provided him with informed answers that would make any vegan — or animal — proud.
Pamela Anderson's PETA ads are iconic, yet divisive.
In February 2022, Anderson appeared in a new PETA ad in honor of Valentine's Day, which was put on display on a 3,400-square-foot billboard in New York City's Times Square, as reported by People. The ad featured a photo of her alongside the phrase "vegans make better lovers" — a direct quote from her January 2021 poem.
At the time, fans could even order a box of vegan chocolates with Anderson's ad printed on them, with all proceeds benefiting PETA.
Article continues below advertisement
Anderson has worked with PETA since the 1990s, and since then, she has appeared in many classic PETA campaigns. Though some have criticized Anderson and the organization for the risque nature of some of the ads, it's hard to deny that they get people talking.
Article continues below advertisement
For instance, in one well-known campaign, Anderson posed in a bikini, with different body parts labeled, much like how butchers label cows and pigs' body parts with different cuts of meat. "All animals have the same parts," read the ad.
Article continues below advertisement
In another, Anderson posed nude, shivering in the snow, with the slogan, "give fur the cold shoulder." This ad, which is around two decades old, was PETA's first-ever billboard to go up in Times Square.
Anderson has been a powerful voice for animals for over 30 years, and we absolutely love to see celebrities using their platforms to speak up in the name of the planet and animals.
This article, originally published on Feb. 8, 2022 has been updated.